Southwest Snake Photography Expedition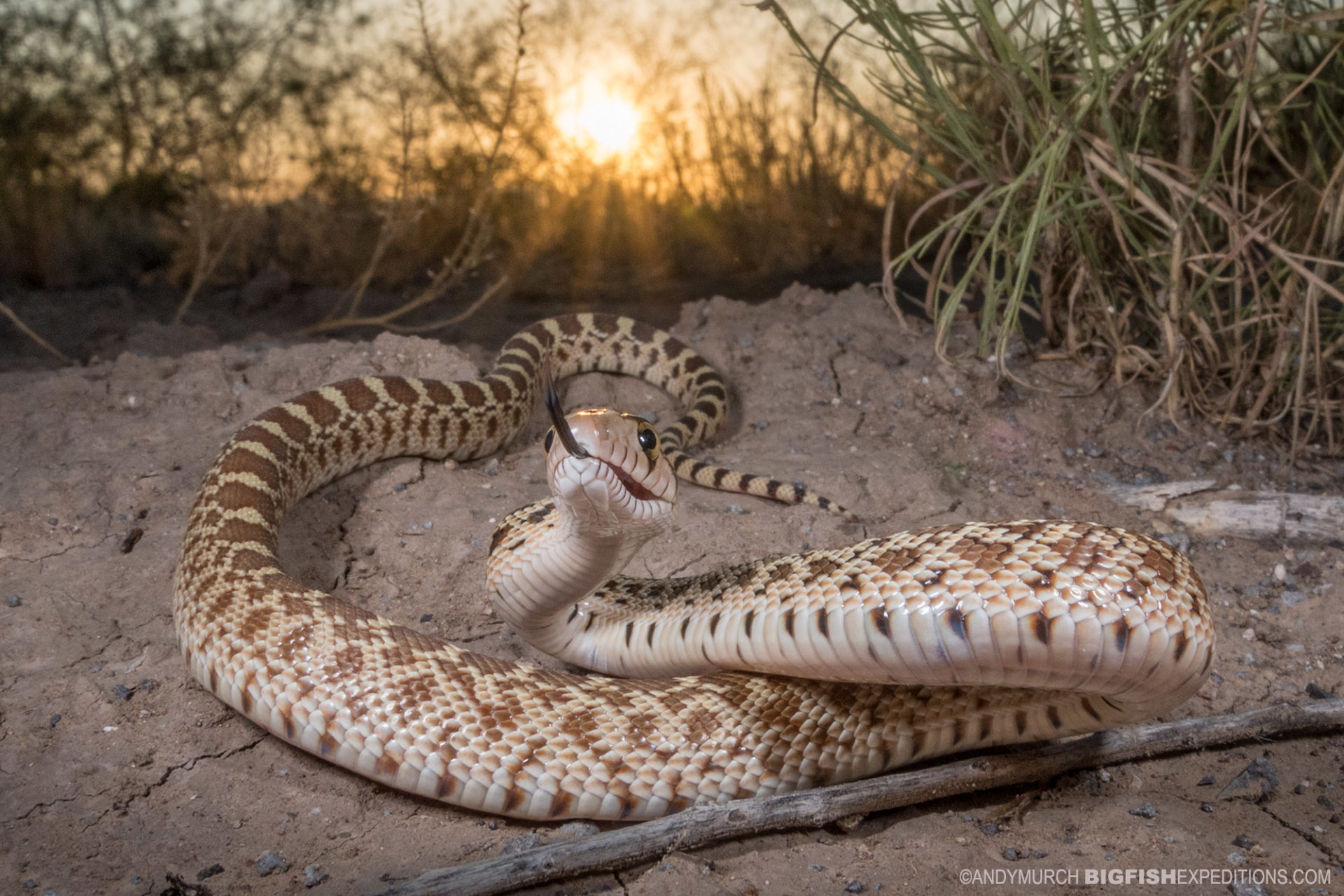 The Chiricahua Mountains and surrounding desert in Southern Arizona, are home to an incredible diversity of snakes and other endemic herpifauna. Join us on an adventure through the American outback to find and photograph snakes and other reptiles in their natural habitat.
Whether you are fascinated or phobic towards this important group of animals, you will come away from this trip with a greater understanding and respect for the role that snakes play in the natural world.
This trip is specifically designed for photographers that want to hone their snake photography skills and bring home worldclass images of southwestern snakes in their natural environment.
The trip is being led by professional wildlife photographer Todd Pusser. An experienced snake handler, Todd's understanding of composition and his ability to safely manipulate the animals, means that he can set up dynamic shots and then explain how to shoot them to perfection.
THE ENCOUNTER
Photographing snakes and other reptiles, amphibians and endemic mammals in the American Southwest.
DATE
Late August TBA 3 SPOTS AVAILABLE
PRICE (USD)
$1,995 per person single or double occupancy
LEADER
Todd Pusser
DATE
August – Exact dates will be set in January 2021 6 SPOTS AVAILABLE
PRICE (USD)
$1,995 per person single or double occupancy
LEADER
Todd Pusser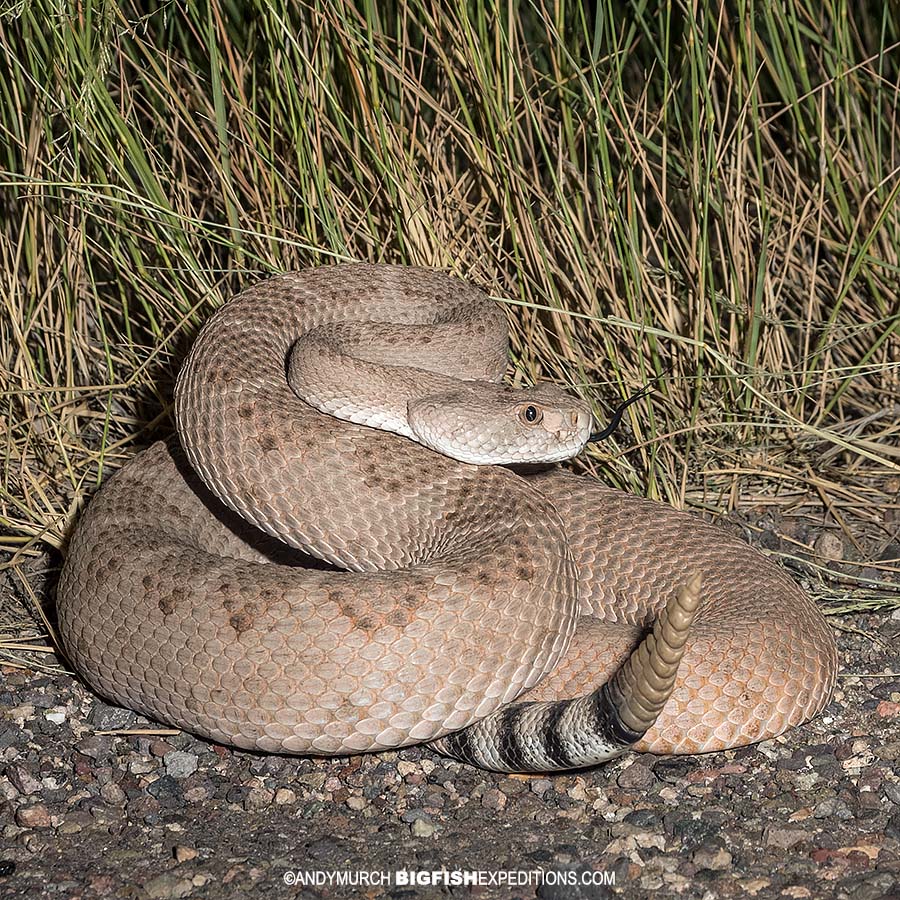 ACCOMMODATION
Rustic lodge near Portal Arizona.
FITNESS LEVEL
Guests should be physically fit. There will be some strenuous hiking up unpaved mountain trails and on loose talus slopes.
WHAT'S INCLUDED
Group transfer from Tucson Airport
Five nights of snake spotting along back roads in the Chiricahua Desert (upto 6 hours per night)
4 morning drives / hikes looking for reptiles and endemic mammals in the Chiricahua Mountains
5 nights accommodation in a rustic lodge near Portal, Arizona
Arizona Fish and Game Handling Permits for each guest
Photography coaching
NOT INCLUDED
Flights
Meals
Required clothing
Tips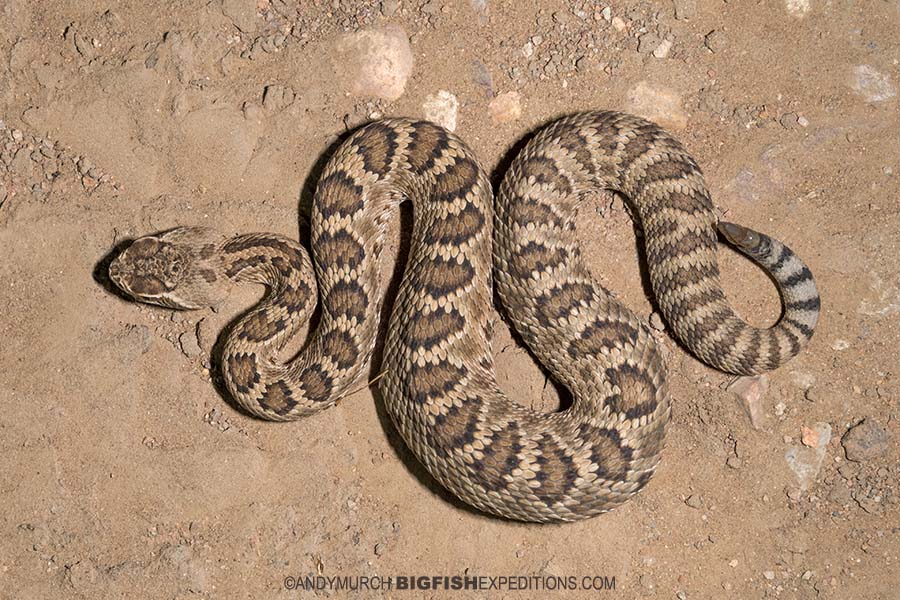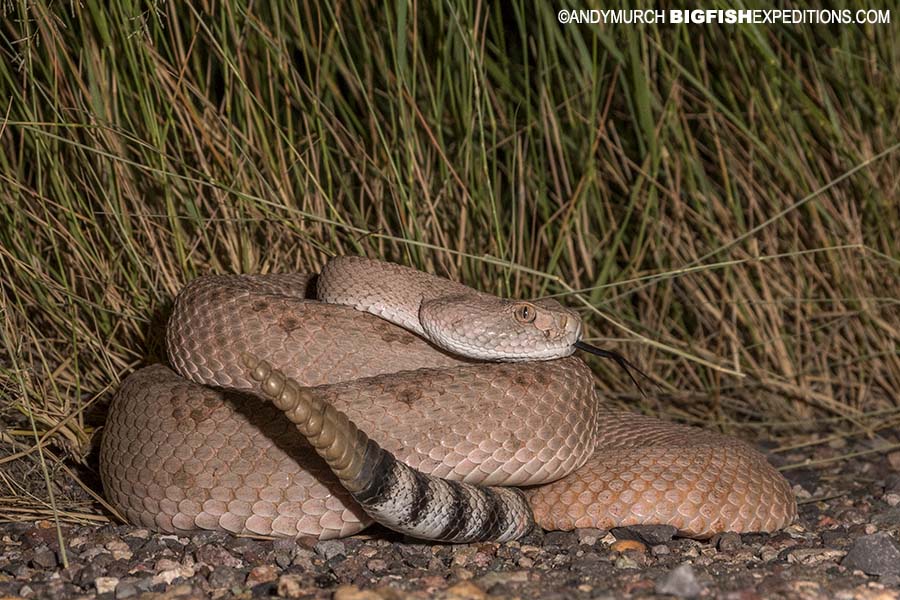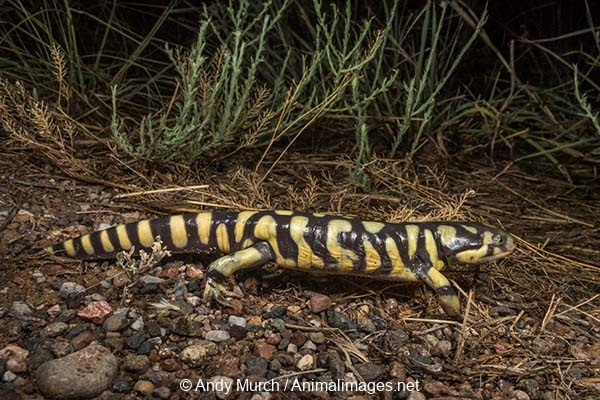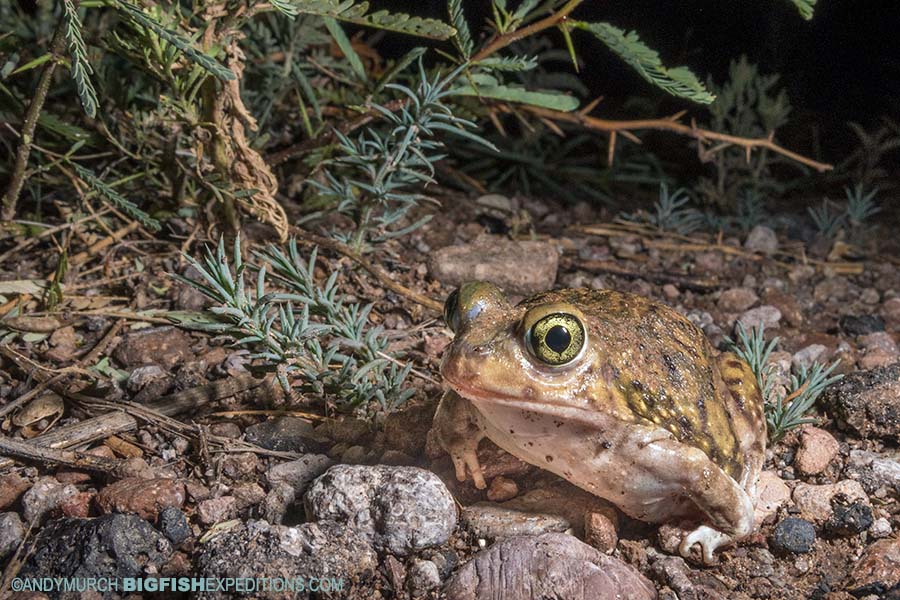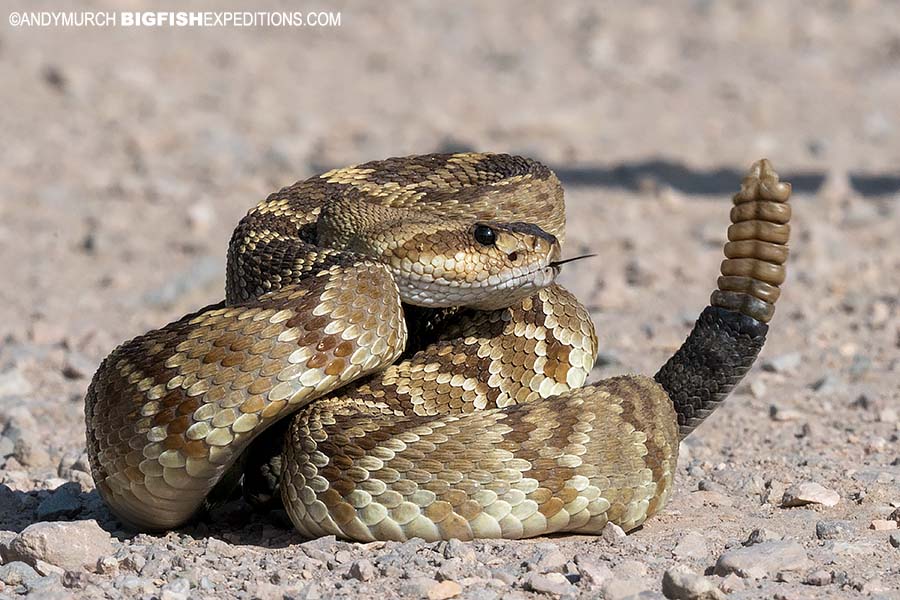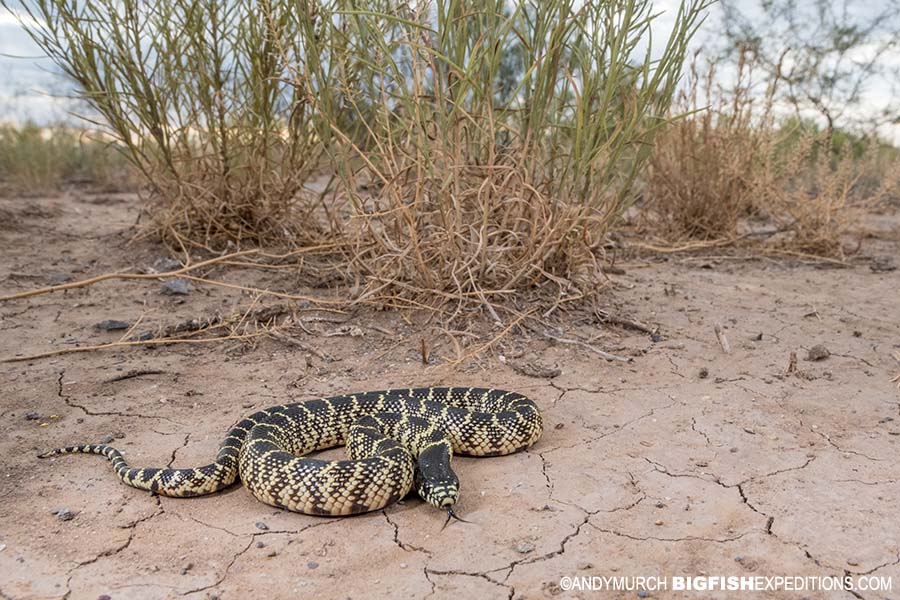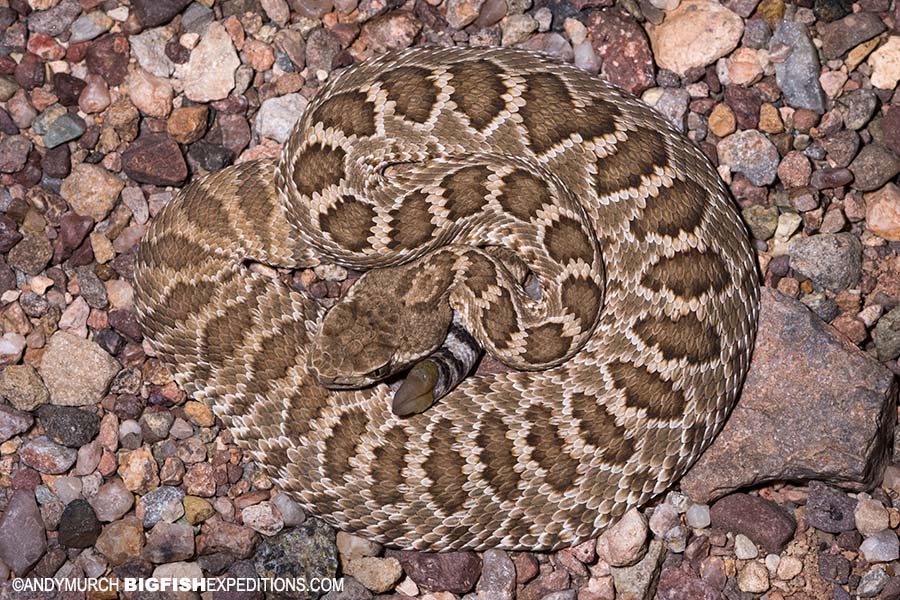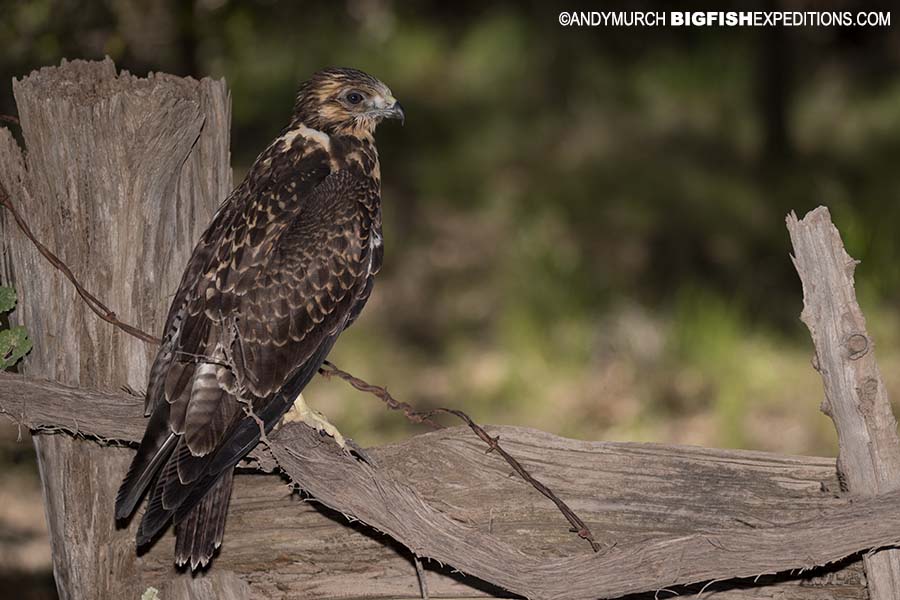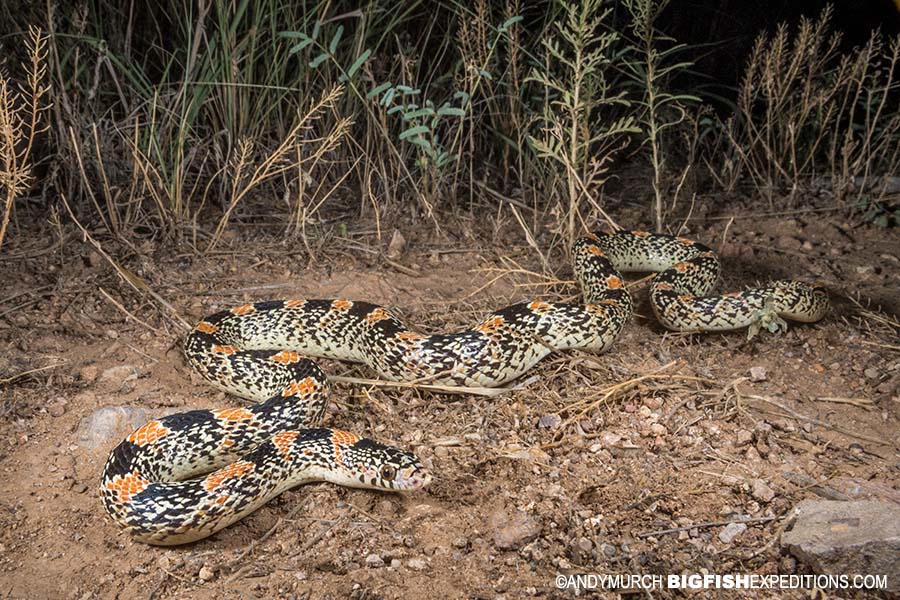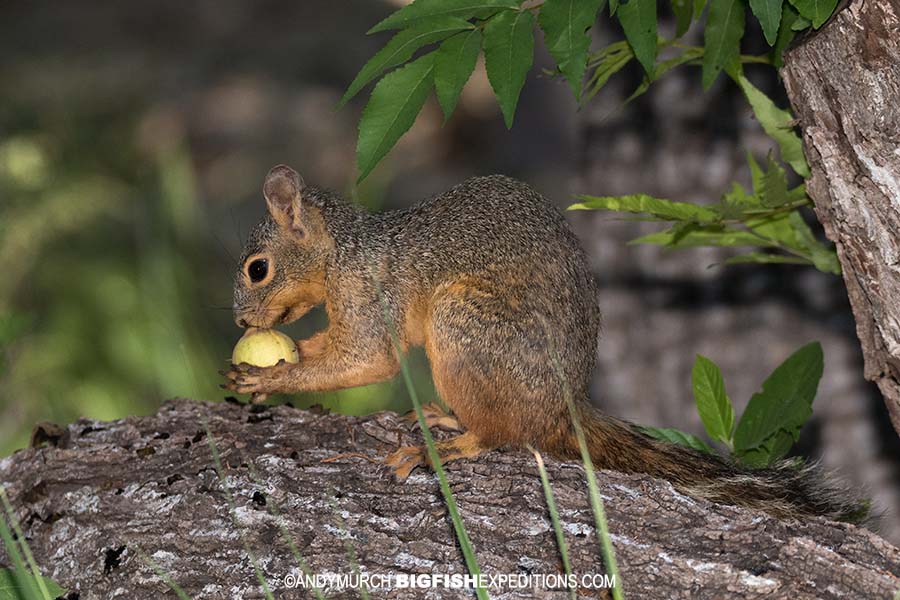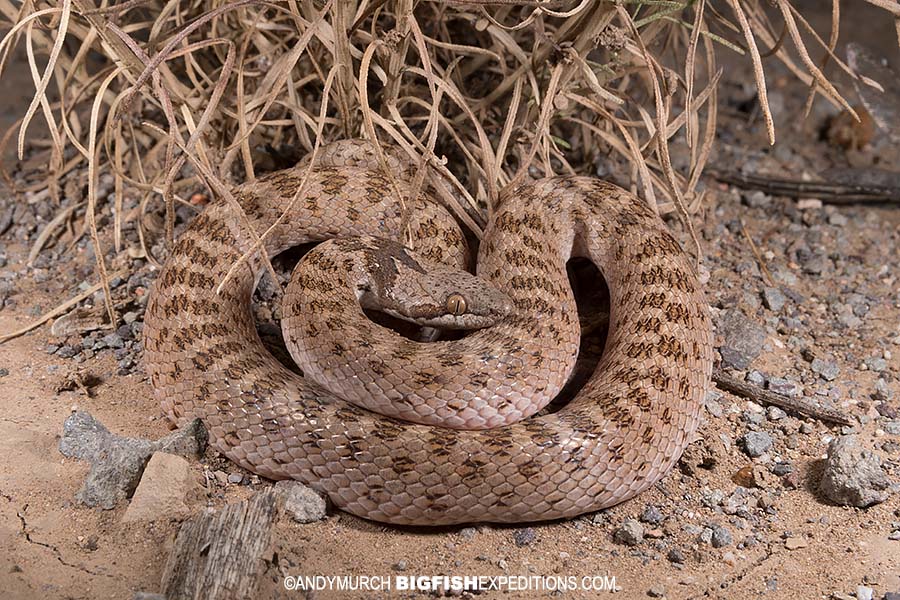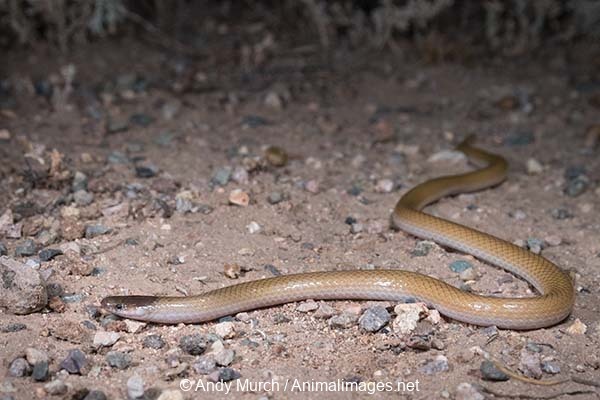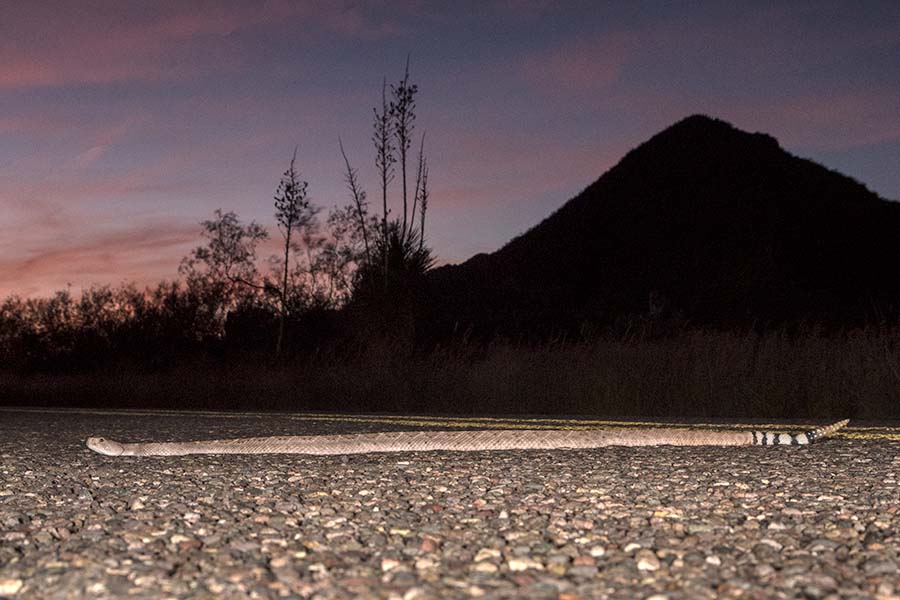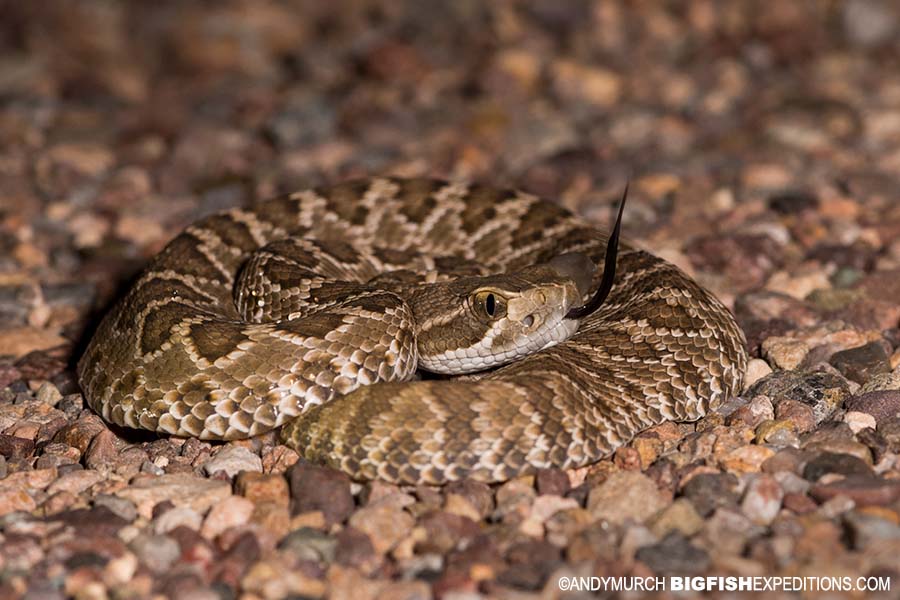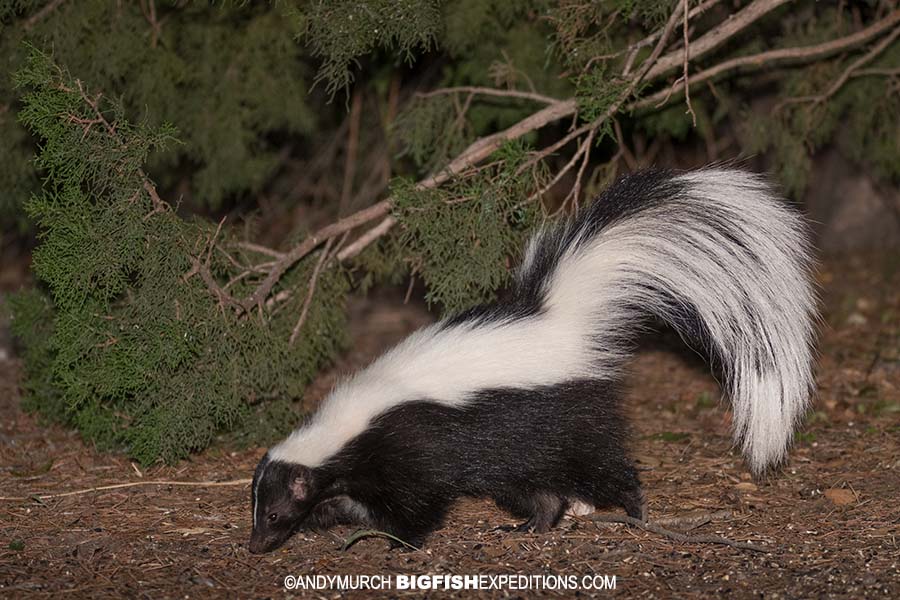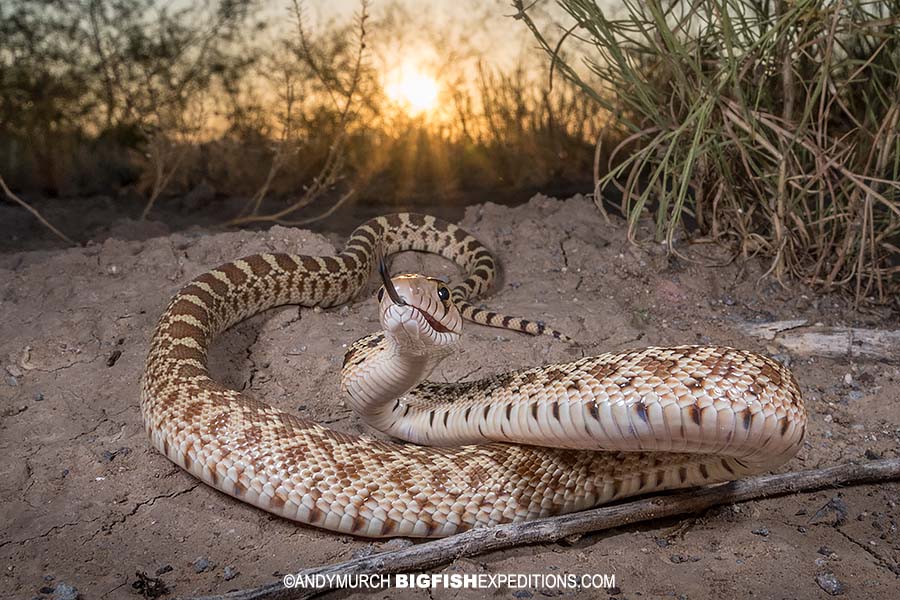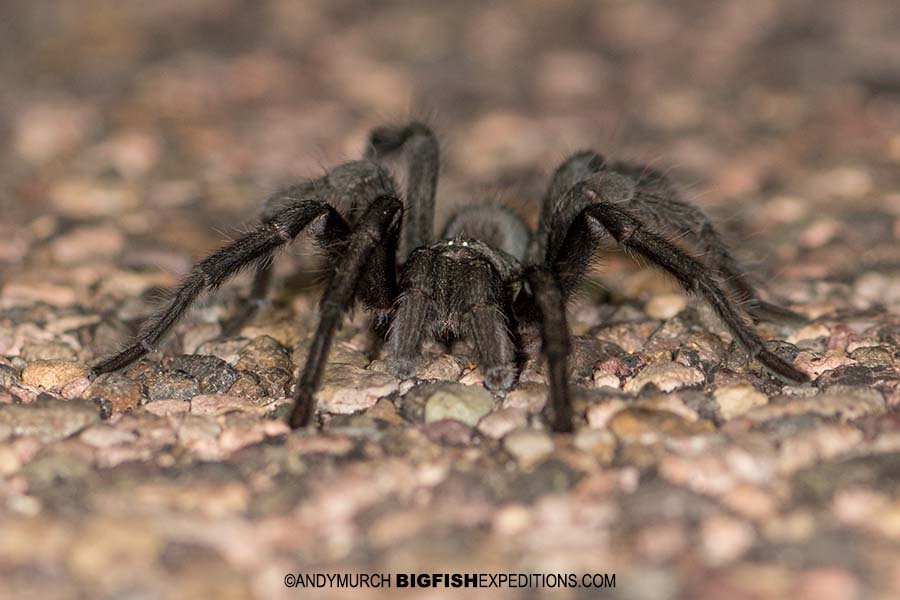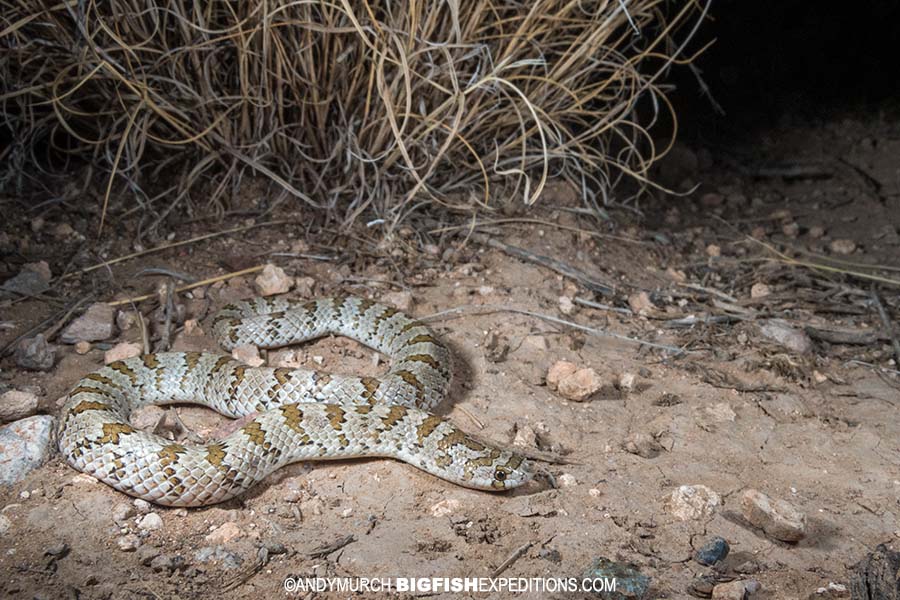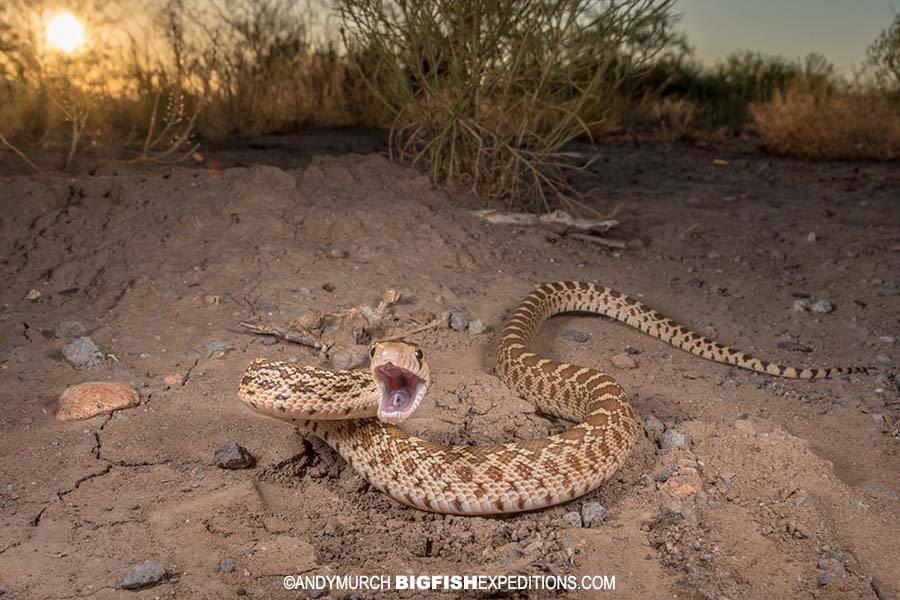 Day 1
Midday pick-up at Tucson Airport. After a quick stop in Tucson to acquire Fish and Game Handling Permits for each guest so that you can legally handle most species that we will see, we will drive you to the lodge in Portal, Arizona. After prepping cameras and a quick supper, we will head out for our first night of back road herping!
Days 2-5

At daybreak, (if any colubrids were collected during the previous night's road cruising), you will have a chance to photograph them in the orange glow of the rising sun. Then after breakfast, we will return the snakes to their original location and then head into the Chiricahua Mountains for a morning hike to look for endemic reptiles and mammals.
On the way back we'll stop for lunch in a restaurant in Portal, and then relax at the lodge. During the afternoon siesta, if you're too excited to relax, you could walk the grounds in search of more endemic herps and other wildlife.
Once it cools off, we will head out for an early supper and then begin another night of road cruising to photograph more of Arizona and New Mexico's desert dwelling snakes.
Day 6
After an early breakfast we will transport you back to Tucson, arriving at the airport around noon.
Ready to sign up or have a question about this trip?
Contact Big Fish about this Expedition