Location: Trondheim, Norway
Norway Deep Shark Diving Expedition
Diving with Abyssal Sharks and other deep sea creatures

Photo © Andy Murch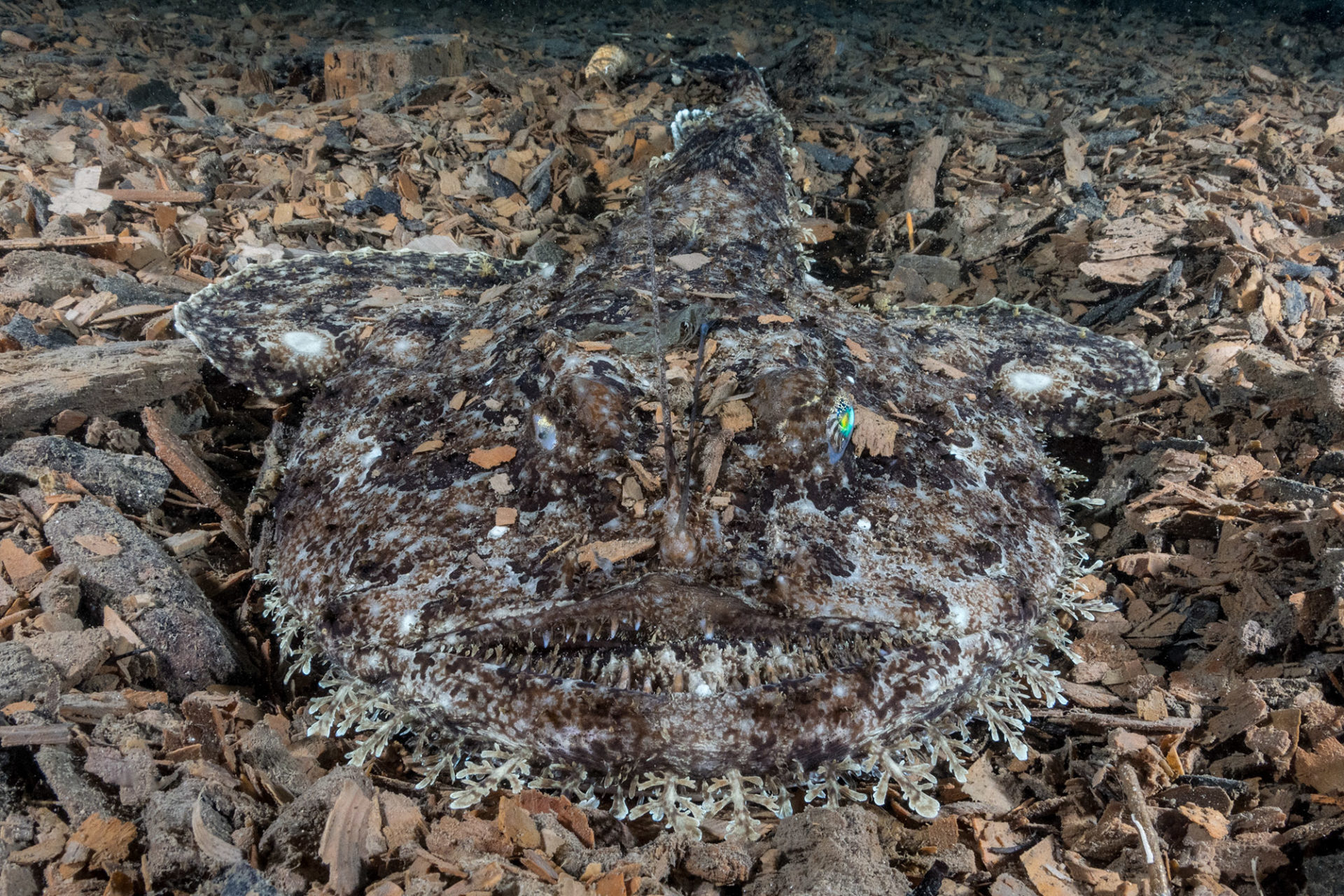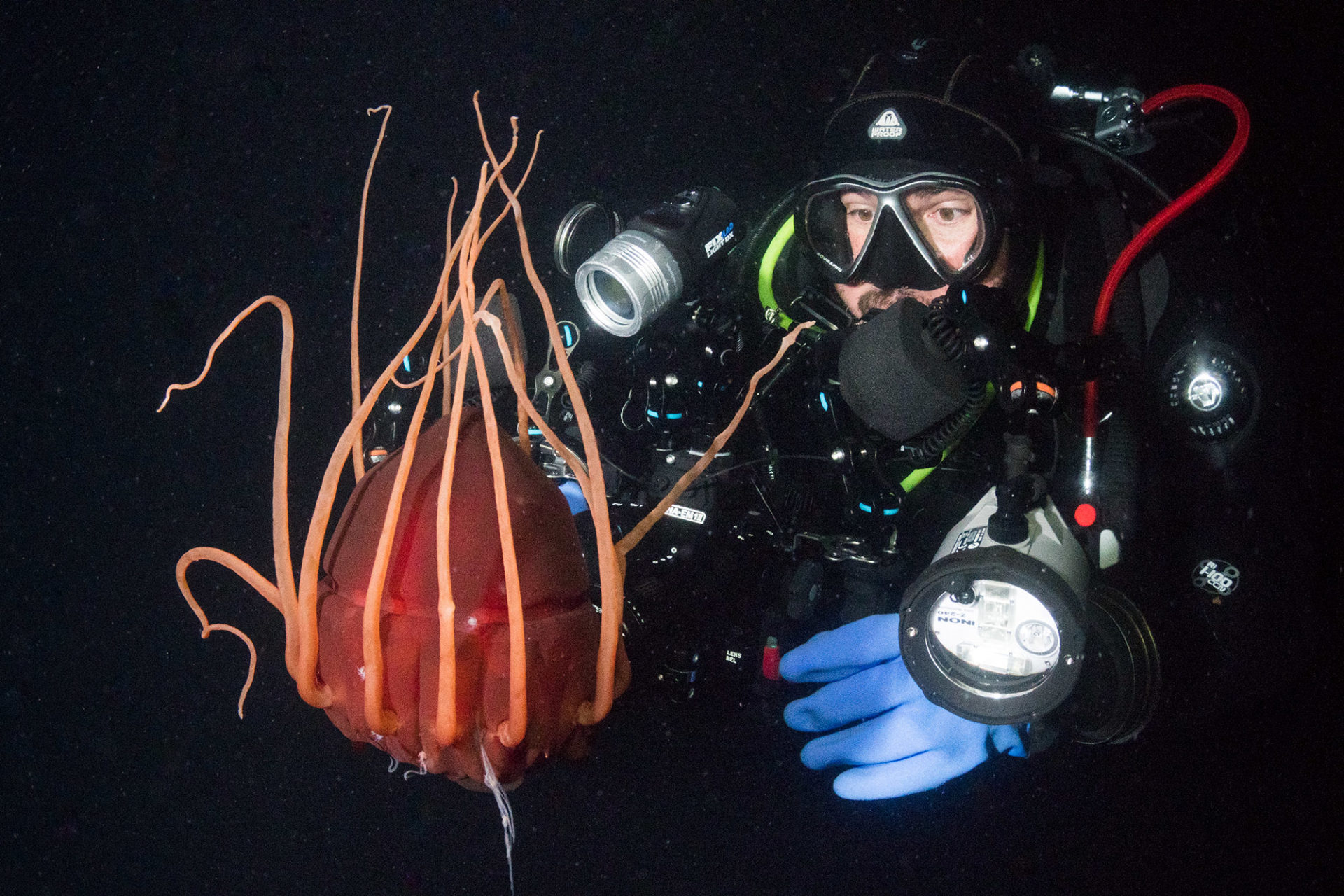 Dive into a strange world of ghost sharks, lanternsharks, deepwater catsharks, anglerfish, hagfish and deepwater jellies that have never seen the light of day. Sharks and other creatures of the deep ocean are rarely accessible to divers, but off the coast of Norway, deepwater animals inhabit shallow reefs that put them within our reach. This is your chance to touch the abyss, just 20-30m under the surface.
Norway's beautiful fiords plunge dramatically into the depths of the ocean just beyond the shoreline. Some are blanketed in a dense layer of tannins and plankton so the water below remains in perpetual darkness. The deepwater and darkness allow creatures that would otherwise be confined to the extreme deep, to migrate much closer to the surface; into shallow enough water for divers to encounter them without exceeding recreational scuba limits.
ACCOMMODATION
Cottages in Trondheim Fiord and Namsen Fiord
EXPERIENCE LEVEL
Deep diving, drysuit diving, night diving.
WHAT'S INCLUDED
6 days of 3 tank dives.
7 Nights accommodation in comfortable cottages in Tronheimfjord and Namsenfjord.
All meals while staying at the cottages.
Tanks and Weights.
Experienced Dive Guide.
Round trip transfers from Trondheim Airport.
NOT INCLUDED
Personal dive equipment
Flights
Gratuities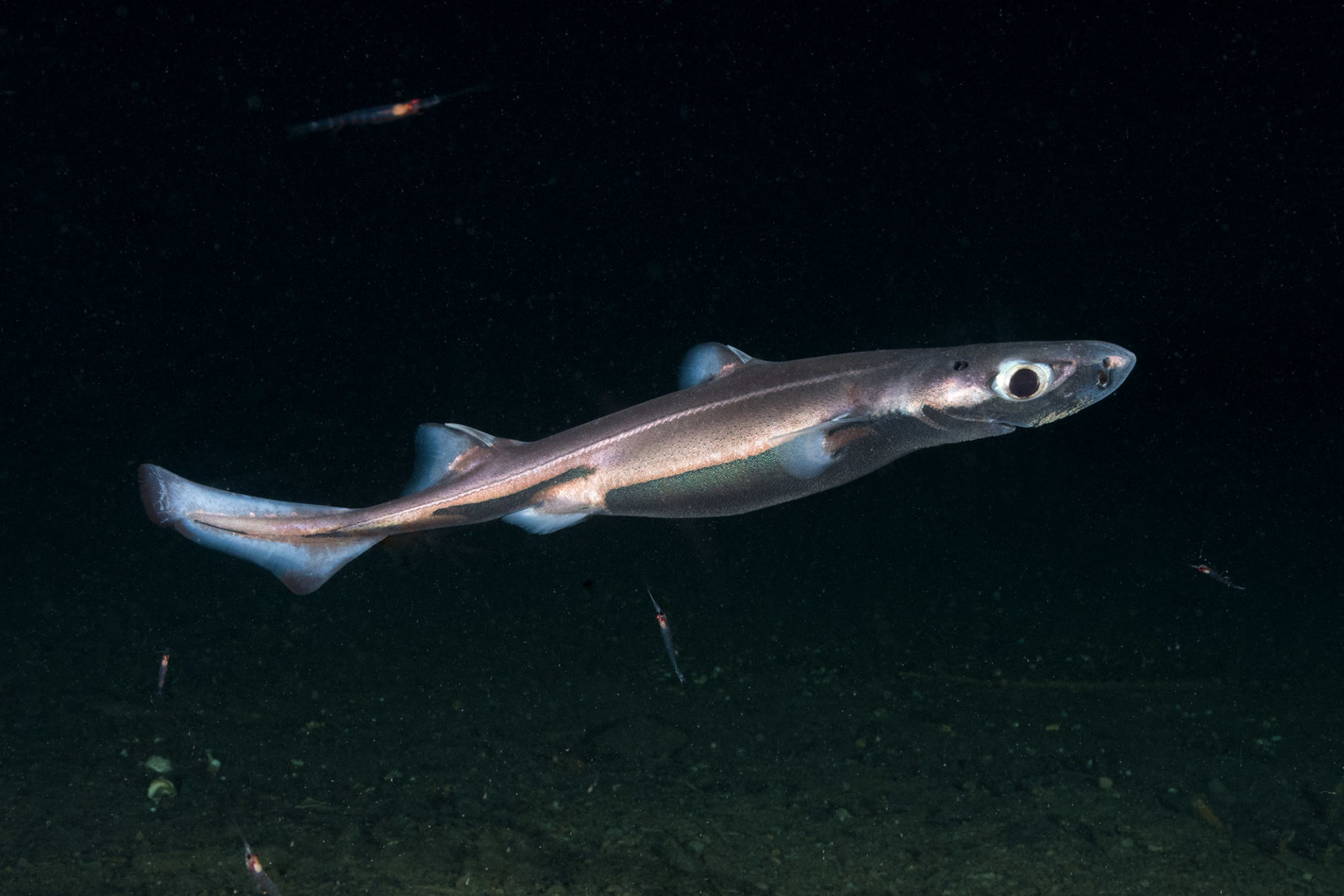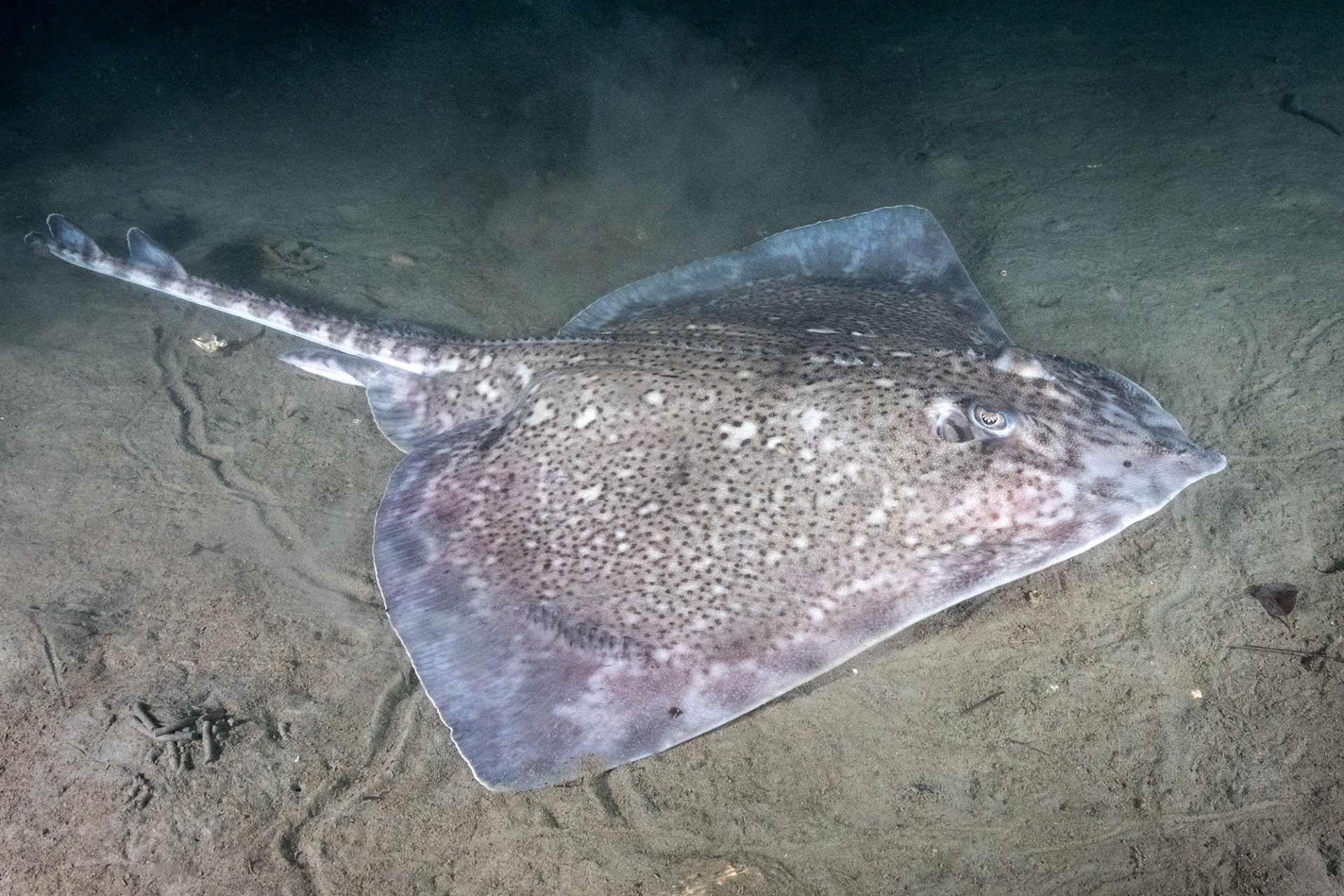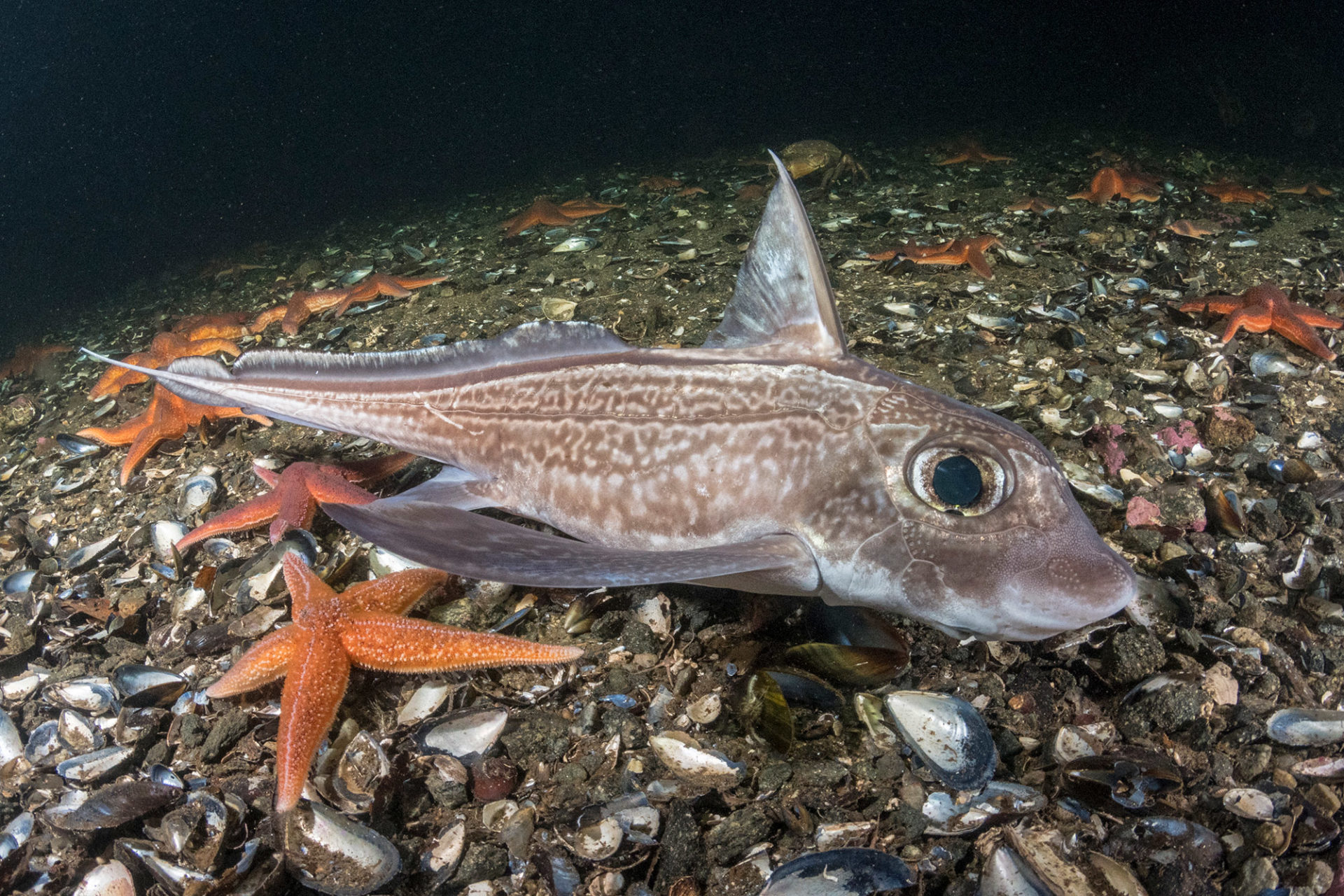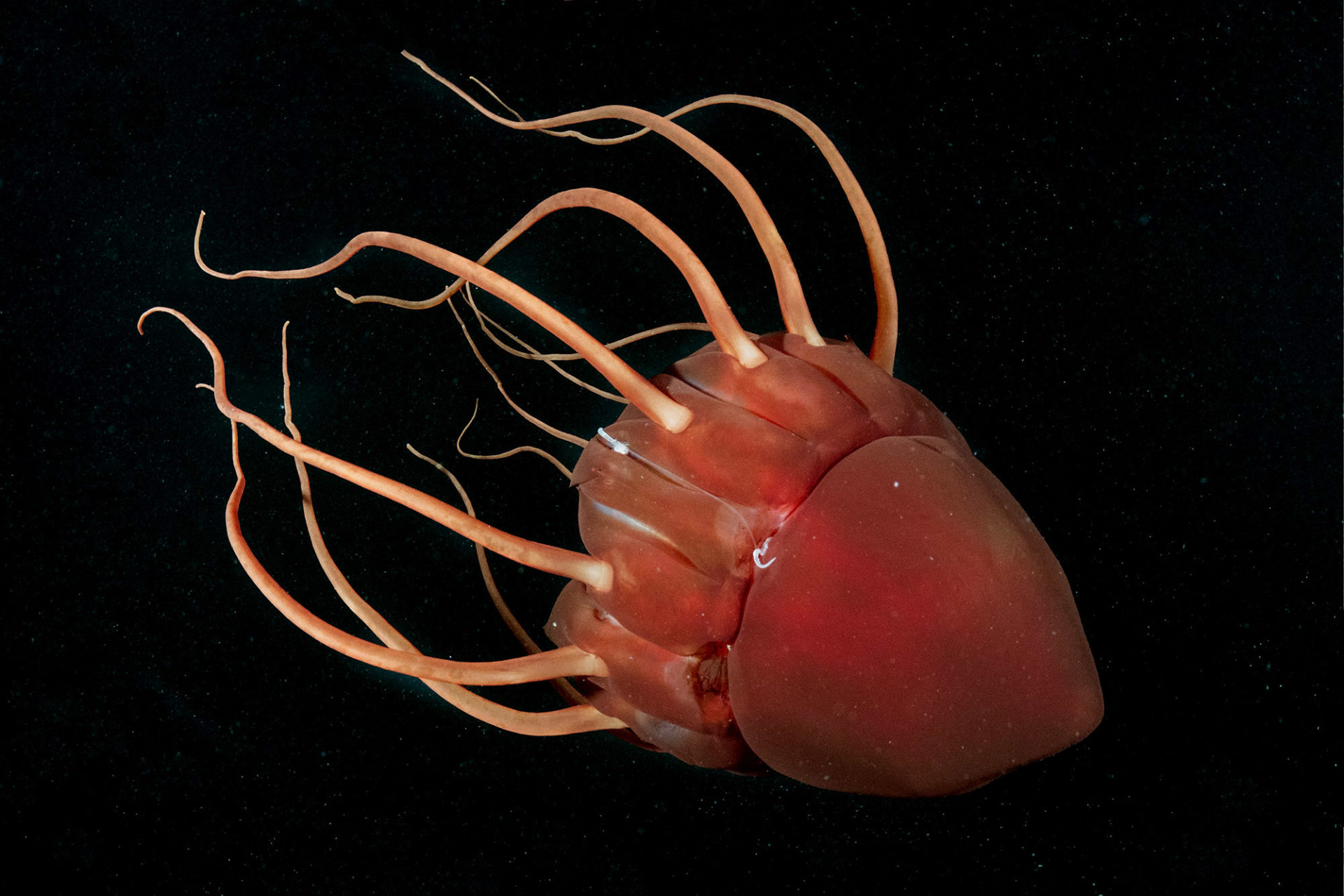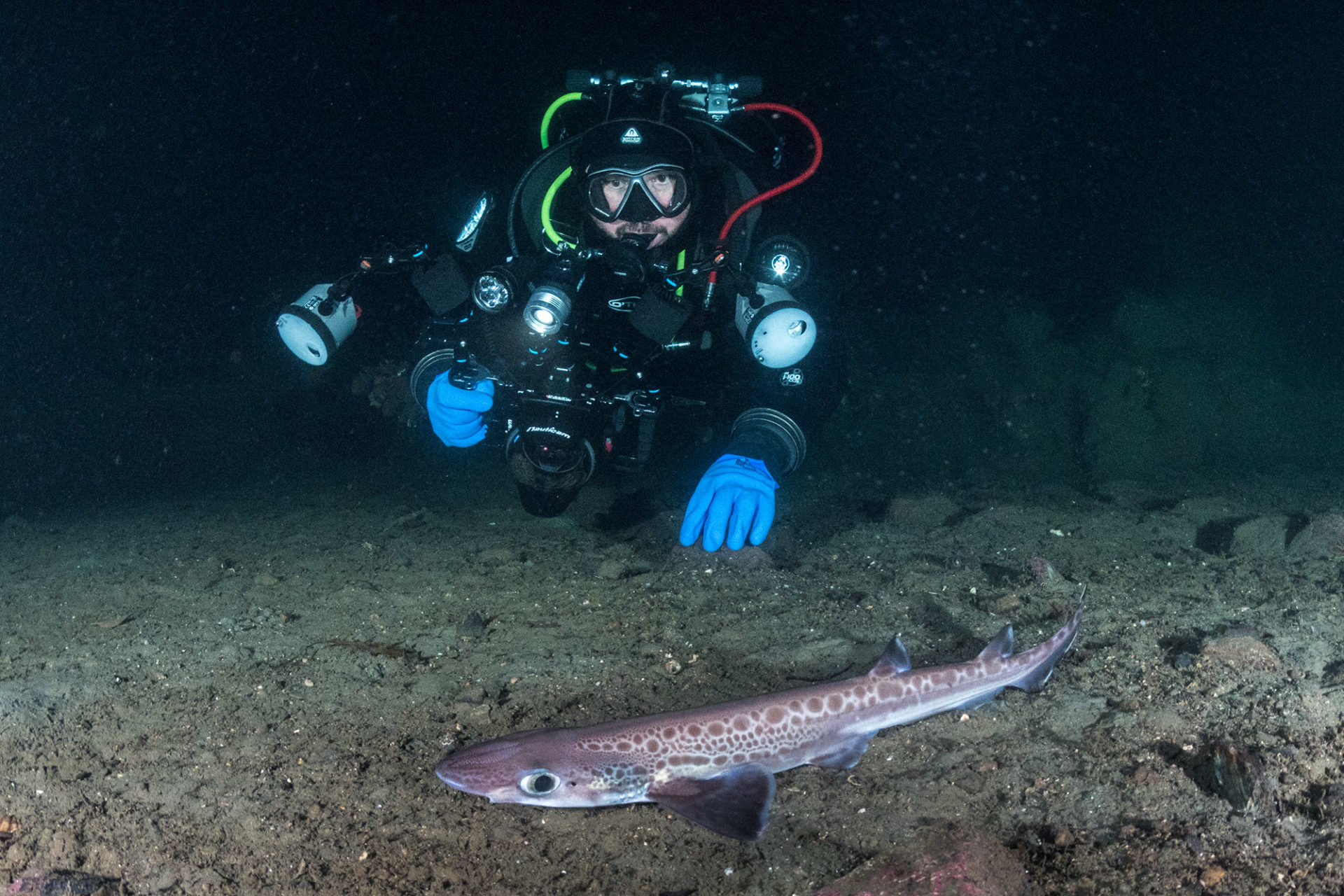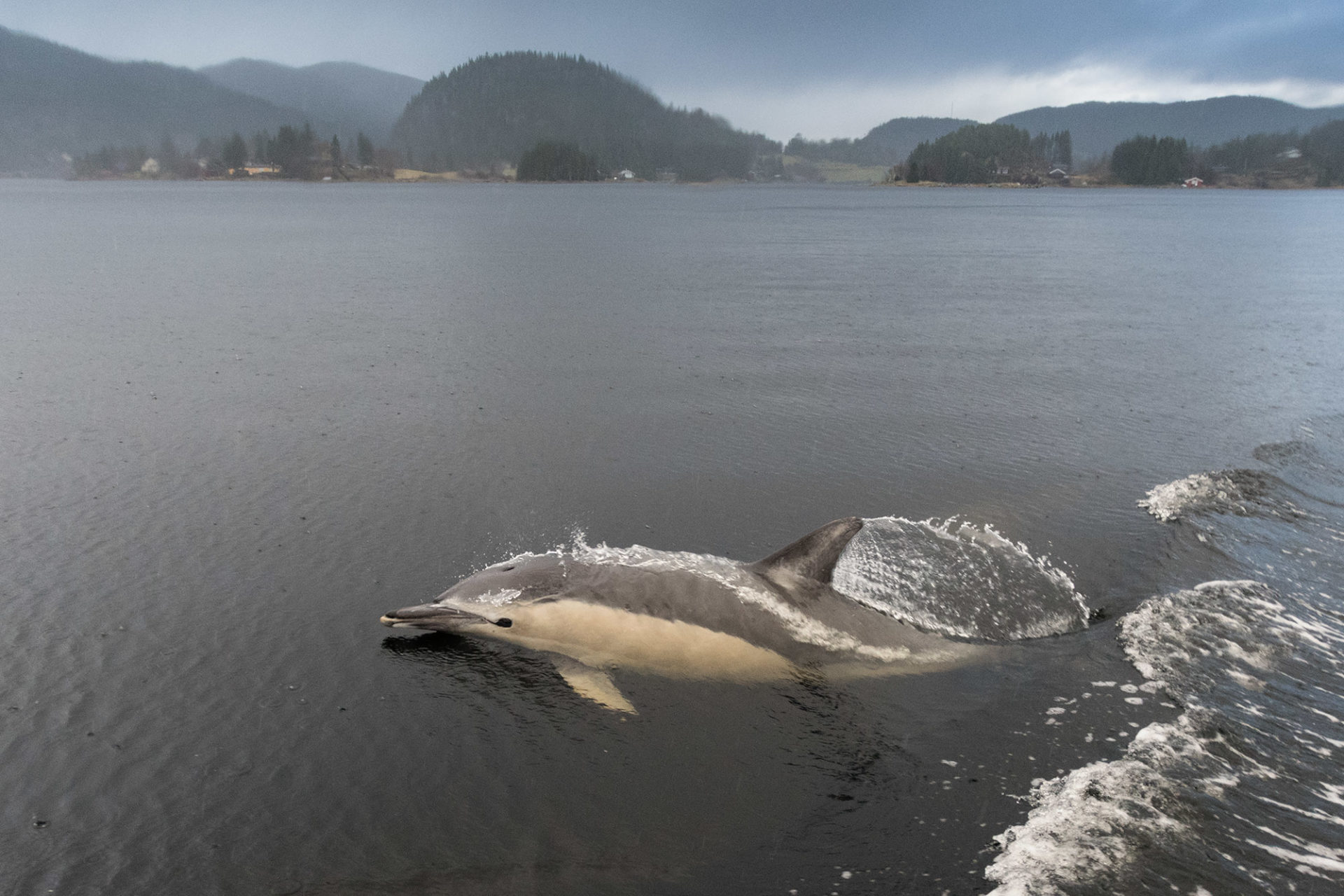 Dive with Velvet Belly Lanternsharks
Velvet belly lanternsharks are deepwater sharks named for the glowing photophores that light up their under-parts, rendering them invisible when viewed from below. Velvet bellies are impossible to see anywhere else, but in Norway they form schools that hunt in relatively shallow water. This is your chance to dive with a true shark of the abyss.
Photograph beautiful Blackmouth Catsharks
Exquisitely patterned, blackmouth catsharks are present throughout the Northeast Atlantic and Mediterranean Sea but like their velvet belly cousins, they are seldom encountered. In the med, blackmouths inhabit reefs down to 1000m, but in this part of Norway they are common at 20-30m. Although they are fast swimmers, they often sit on the reef allowing divers to inspect them closely; a great deep-shark photo opportunity!
Day 1
Pickup at Trondhiem Airport at 12pm (noon). Transfer to accommodation in Namsfjord. Photo stops en route. Dinner at the cottage, then possibly a night dive depending on the arrival time. The best place for velvet belly lantern sharks is only few meters away from the jetty.
Day 2-3
Three dives per day at Namsfjord. Some of the interesting species to see here are velvetbelly lanternsharks, blackmouth catsharks, thornback rays, wolf fish, monkfish/anglerfish, ling, cod, hagfish, and gurnards. We may also dive a North Atlantic kelp forest.
The diving will be from boat and shore. Night dives are important to see lanternsharks.
Day 4
After breakfast we will move to Trondheimfjord (about 2 hours by car). Depending on the tidal period, it may be possible to conduct two dives. A range of dive sites are available.
Directly in front of the cottage, you can see Ghost Sharks, blackmouth catsharks, helmet jellyfish and deep-sea corals. Night dives here often attract lots of chimaeras.
Day 5-6
We will decide which diving locations to visit based on the interests expressed by the group. Choices include coral walls, channel edges with incredible macro life, and deep-sea coral reefs. All dive sites in the area have a good potential for encountering sharks. Each night, after dinner, we will conduct a night dive.
Day 7
Time for one last dive in Trondheimfjord. Afterwards, we will dry and pack our equipment and (time permitting) go on a short photo tour. Dinner.
Day 8
Departure day. We will arrive back at the airport at approximately 12 noon.
Ready to sign up or have a question about this trip?
Contact Big Fish about this Expedition