Embrace your Wild Nature!
We deliver intimate encounters with nature's most iconic animals. From apex marine predators to gentle great apes, our expeditions create life changing experiences that you'll never forget. Join us on one of our world class shark diving or terrestrial big animal photography expeditions and we bet you come on another!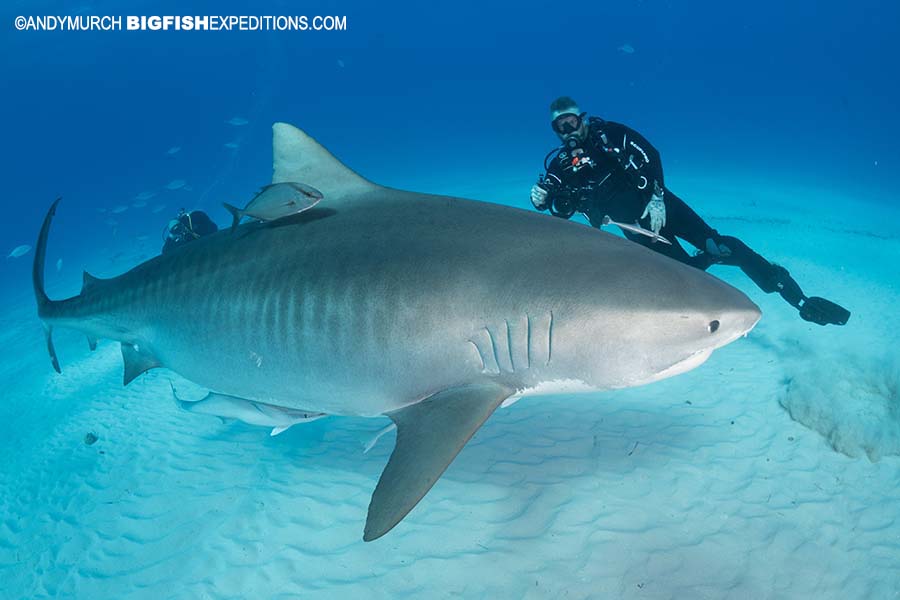 WORLD CLASS ENCOUNTERS
Whether you want to float within touching distance of a whale shark the size of a school bus, stare into the eyes of a five meter tiger shark as it cruises towards you over the reef, or feel the warm breath of a silverback gorilla against your skin, we want to put you there. Why? because, that is exactly where we want to be too!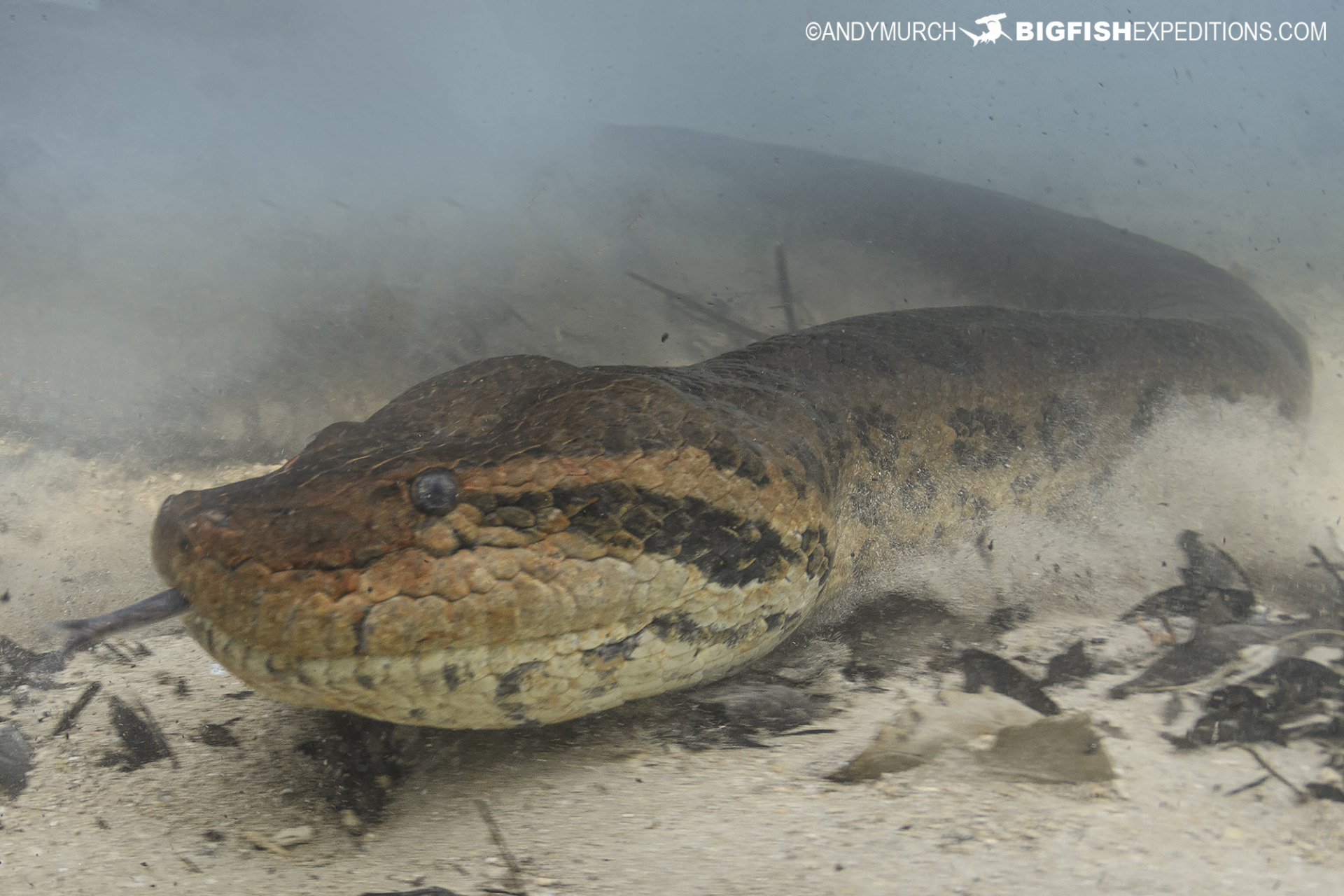 UNIQUE BIG ANIMAL ADVENTURES
Some of our expeditions are classics like world famous Tiger Beach and the Sardine Run and others are off-the-beaten-path adventures like our endemic shark safari in Japan or our Anaconda Diving Trip in Brazil. Whichever adventure you join first, you will soon see that we try to cram every encounter we can into our trips.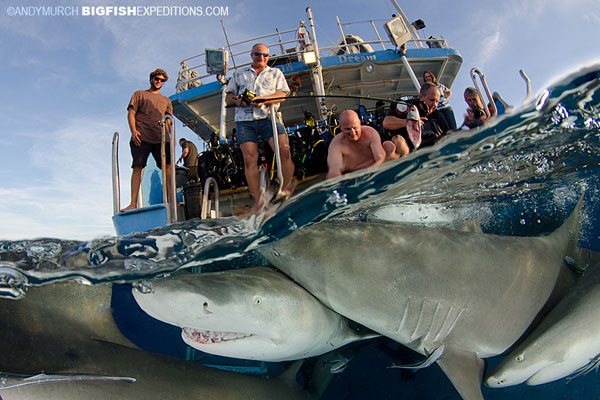 EXPERT KNOWLEDGE
Big Fish Expeditions Founder Andy Murch has spent the last three decades chasing big animals all over the world. Few people have Andy's knowledge and the organizational skills necessary to put together a professional expedition. Have a look through some of the comments from our guests: testimonials
Watch thousands of dolphins, sharks, and gannets hunting sardines on the world famous Sardine Run.
Learn more
Snorkel with 1.5m long giant salamanders; the largest amphibians in the world!
Learn more
Dive with dolphins, sharks, and gannets hunting sardines on the world famous Sardine Run.
Learn more
Terrestrial Big Animal Adventures
You don't have to be a photographer to enjoy our big animal encounters but if you are then lets face it, being there is only half the fun.
Any adventure travel company can put together an expedition but we want you to go home with incredible images.
First and foremost, our trips are fun and exciting but if you also want hands on camera coaching and if you want us to make sure that you're in the right place at the right time to enjoy extraordinary, close-up encounters with the ocean's most majestic animals, we can help with that. And we'll have a great time in the process!
Want to stay informed of exciting new trips?
Join our Mailing List