Location: Pantanal, Brazil.
Jaguar Photography Expedition

Deep in the Brazilian Pantanal, jaguars hunt for caimans and other prey species in the world's largest wetland. Join us on a world class adventure to photograph jaguars as they slip into the river and stealthily close-in on their prey.
Between predations, we commonly encounter numerous jaguars along the banks of the rivers. You may see mothers and cubs, solitary adults, or adolescents moving together. In the Pantanal, jaguars are not afraid of small boats, so it is possible to observe them over very short distances for exceptional photographic opportunities.
The Pantanal is a UNESCO Biosphere Reserve. It boasts the highest density of jaguars in the world, but there is so  much more to photograph! We will also focus on encounters with ocelots, anteaters, tapirs, giant otters, capybaras, caimans, howler monkeys, and capuchins.
The Pantanal is also famous for its incredible variety of avian species including healthy populations of toucans, colourful parakeets, and many more!
THE ENCOUNTER
Photographing Jaguars, Ocelots, and other iconic wildlife of the Brazilian Pantanal.
REQUEST MORE INFO
DATE
August 29-September 4 1 SPOT AVAILABLE
PRICE (USD)
$4,995 per person double occupancy
$5,595 single occupancy
LEADER
Andy Murch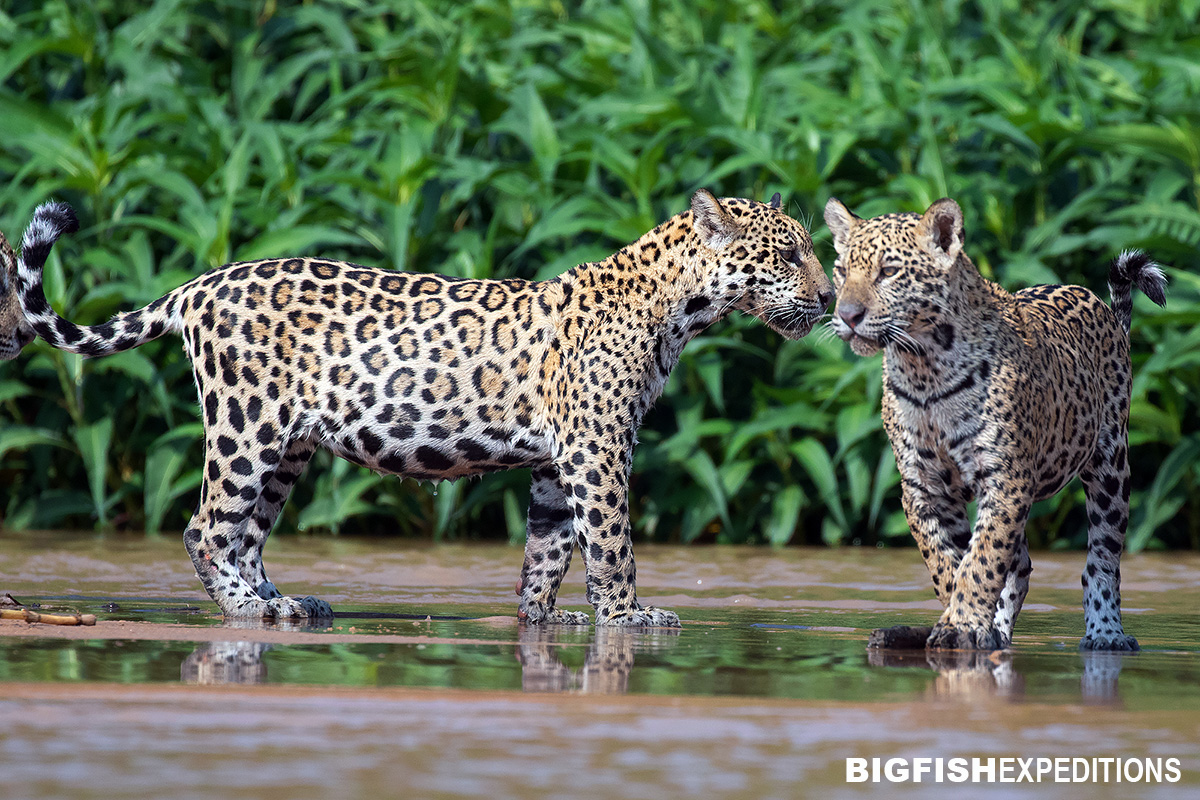 DATE
August 31-September 6 FULL
PRICE (USD)
$5,295 per person double occupancy
$5,995 single occupancy
LEADER
Andy Murch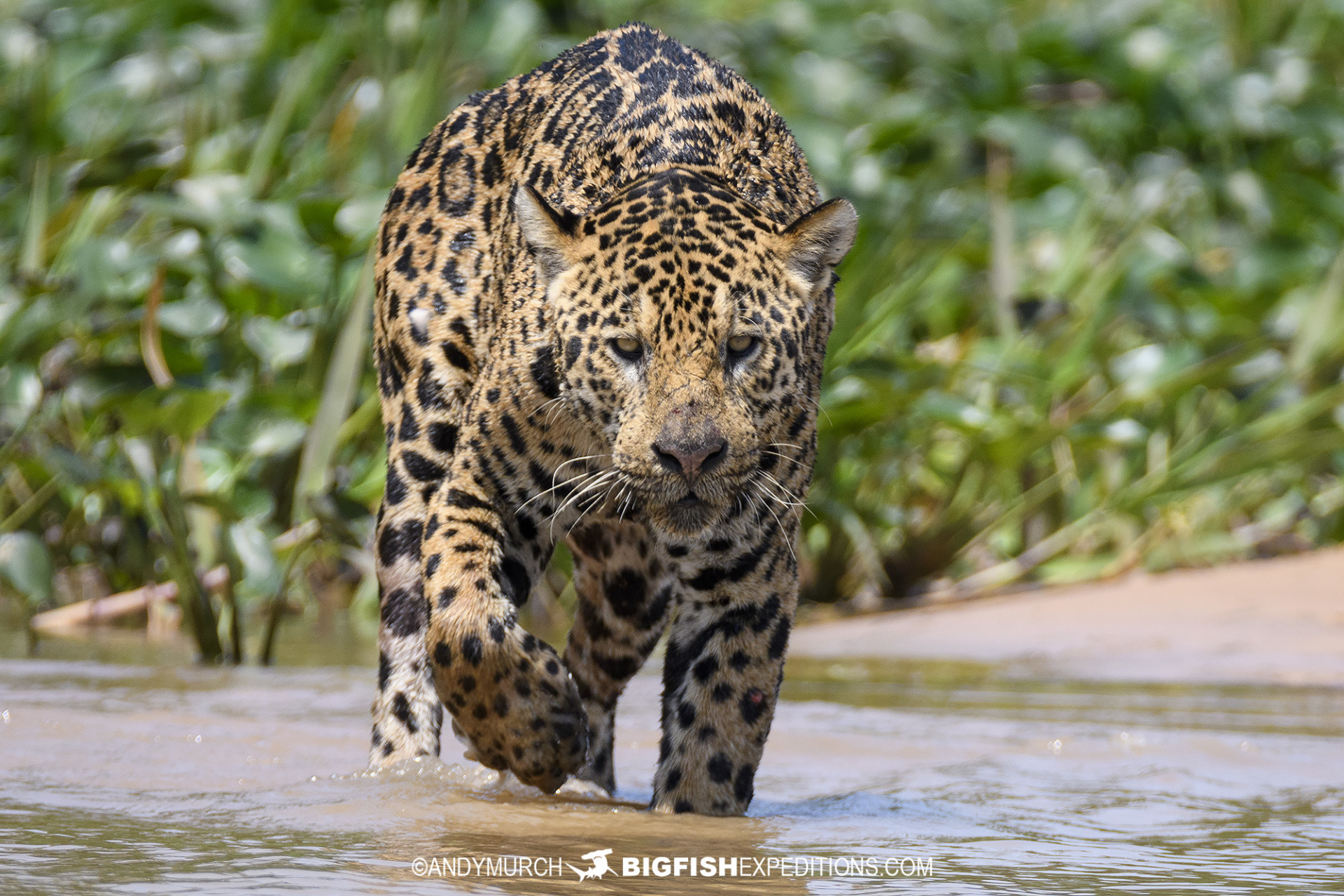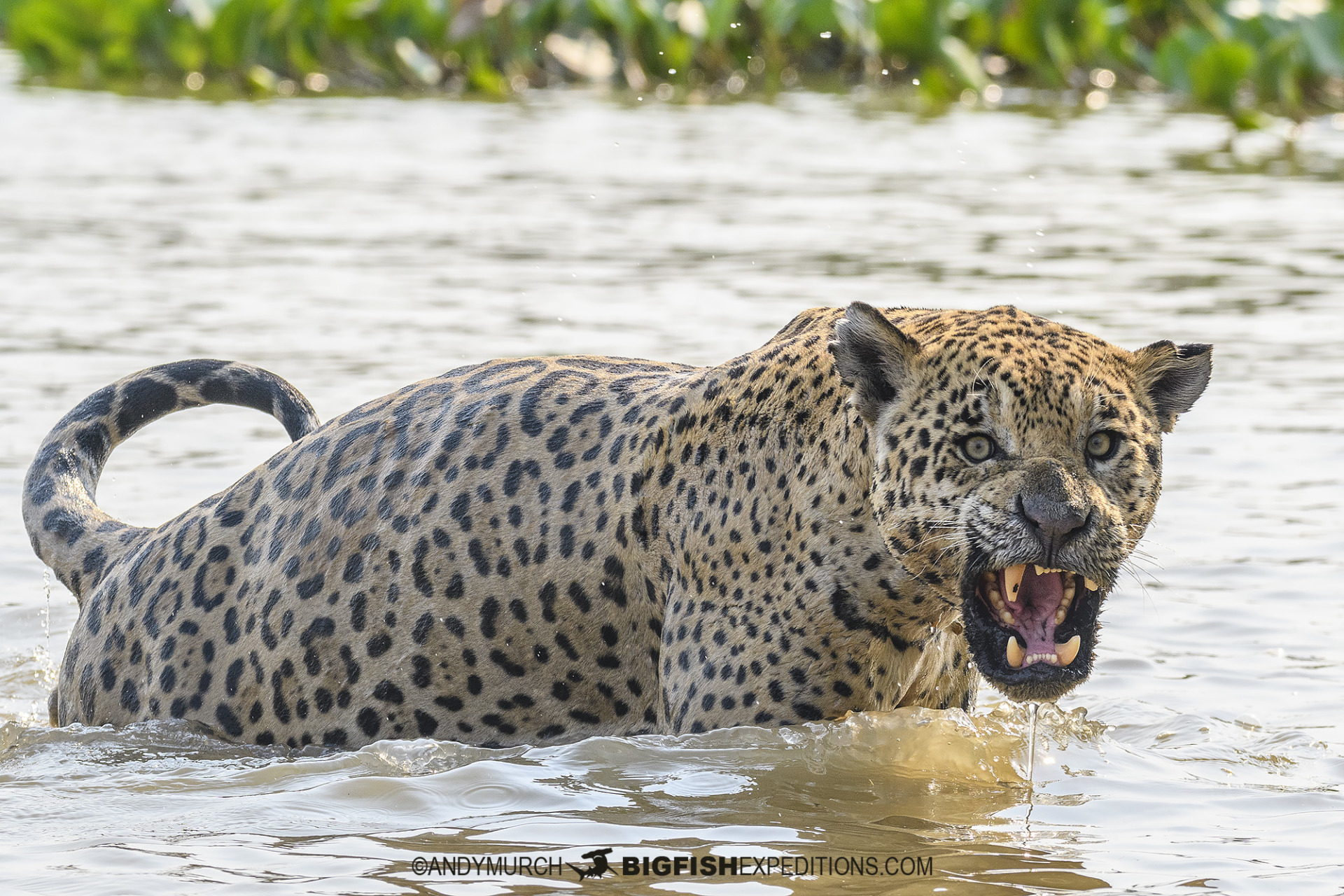 ACCOMMODATION
Santa Rosa & South Wild Lodges in the Pantanal
FITNESS LEVEL
There will be some some light walking on unpaved trails with very mild inclines.
WHAT'S INCLUDED
Group transfer from/to Cuiaba Airport
All meals
4 nights accommodation at Santa Rosa Lodge
3 full days of jaguar boat tours
2 nights accommodation at South Wild Lodge
Ocelot viewing and wildlife walks in the wetlands
Experienced local guides
Photography coaching
NOT INCLUDED
Flights
Tips
Alcoholic beverages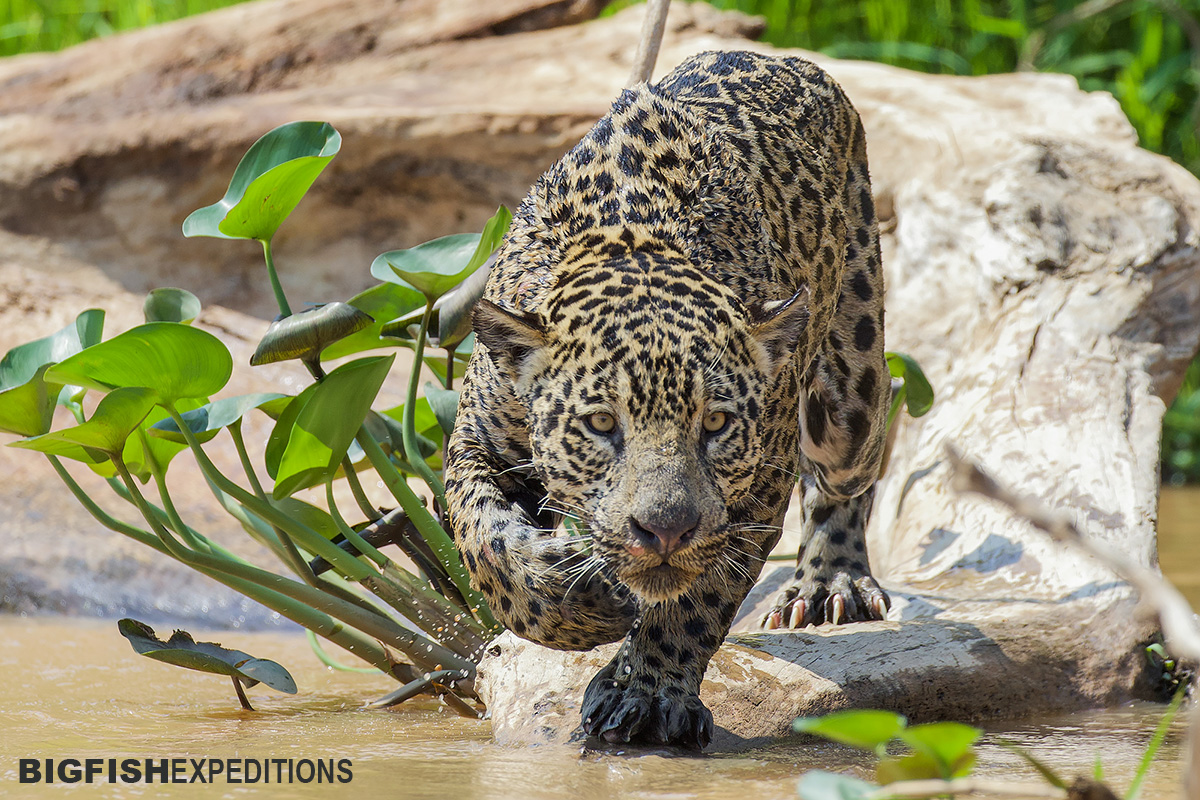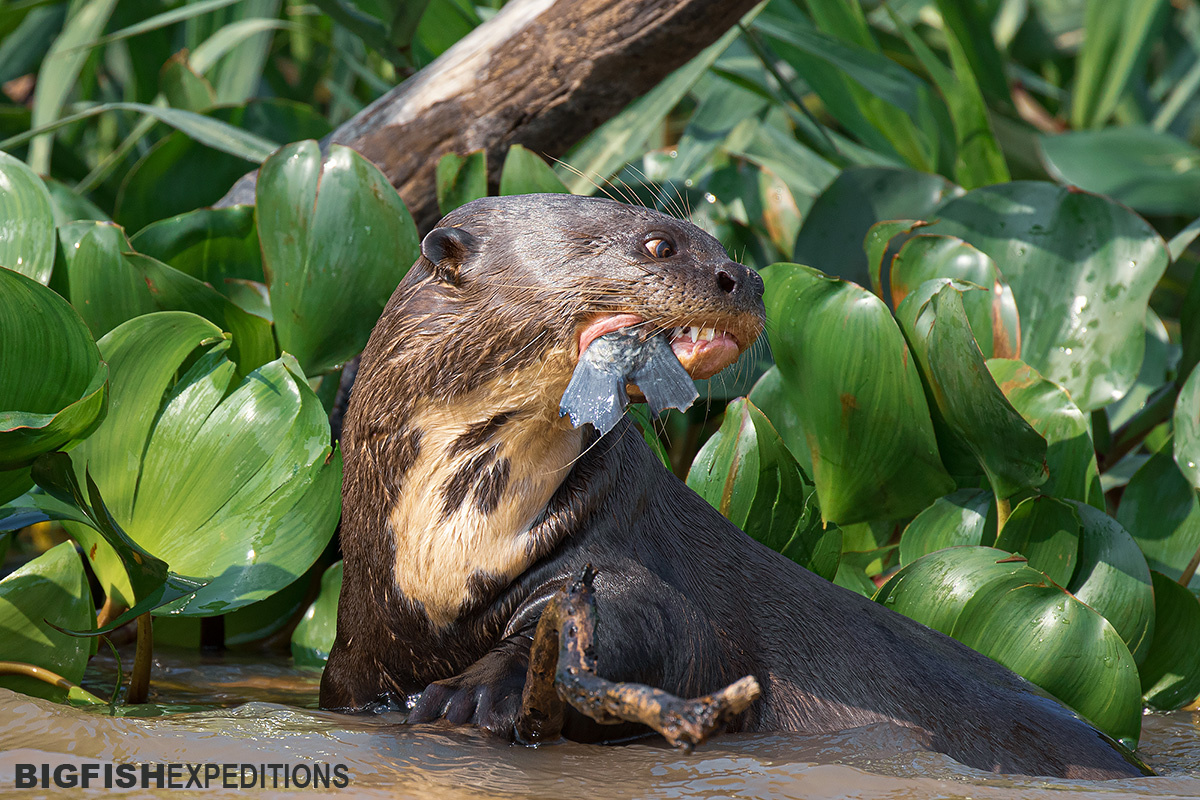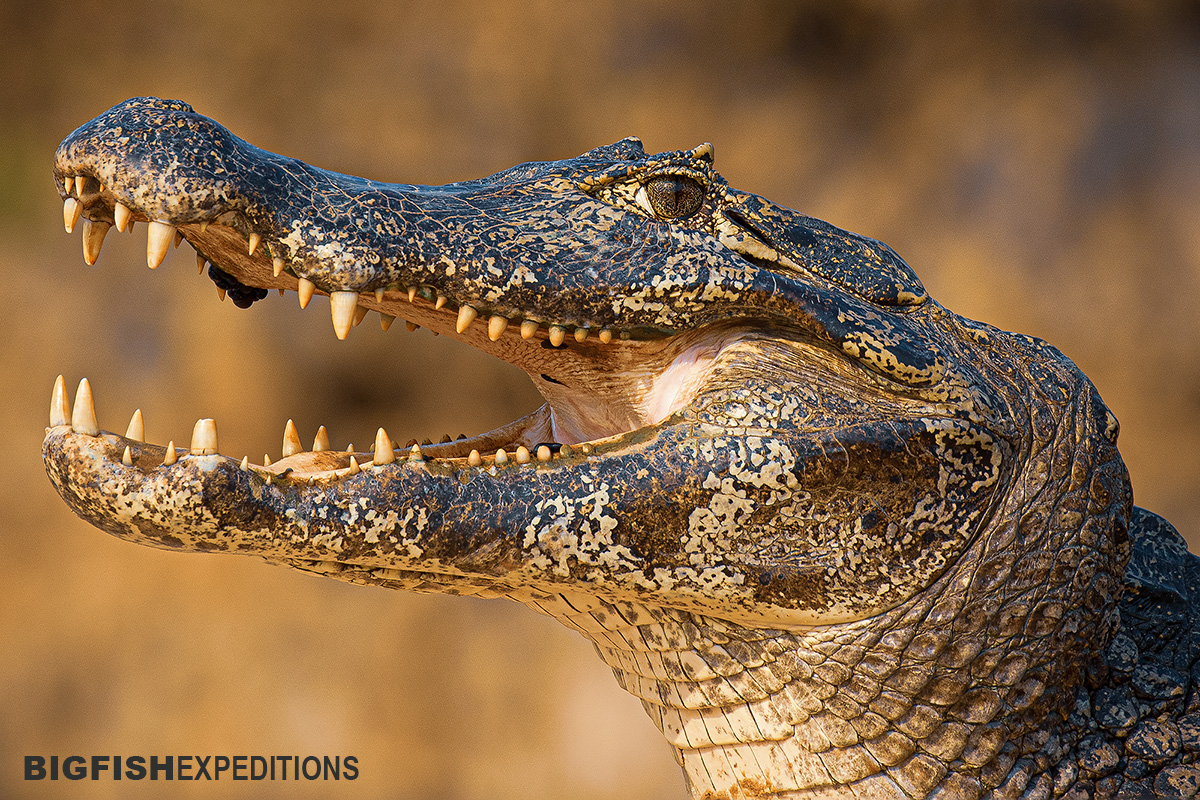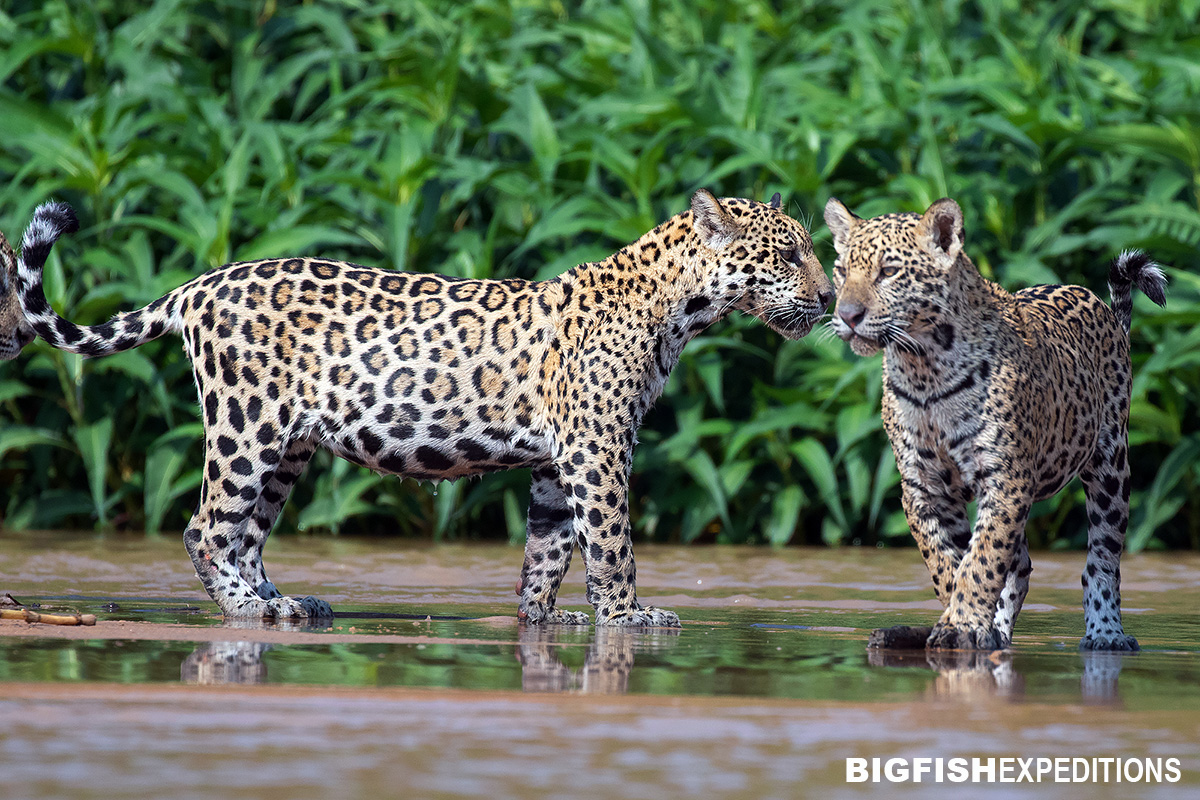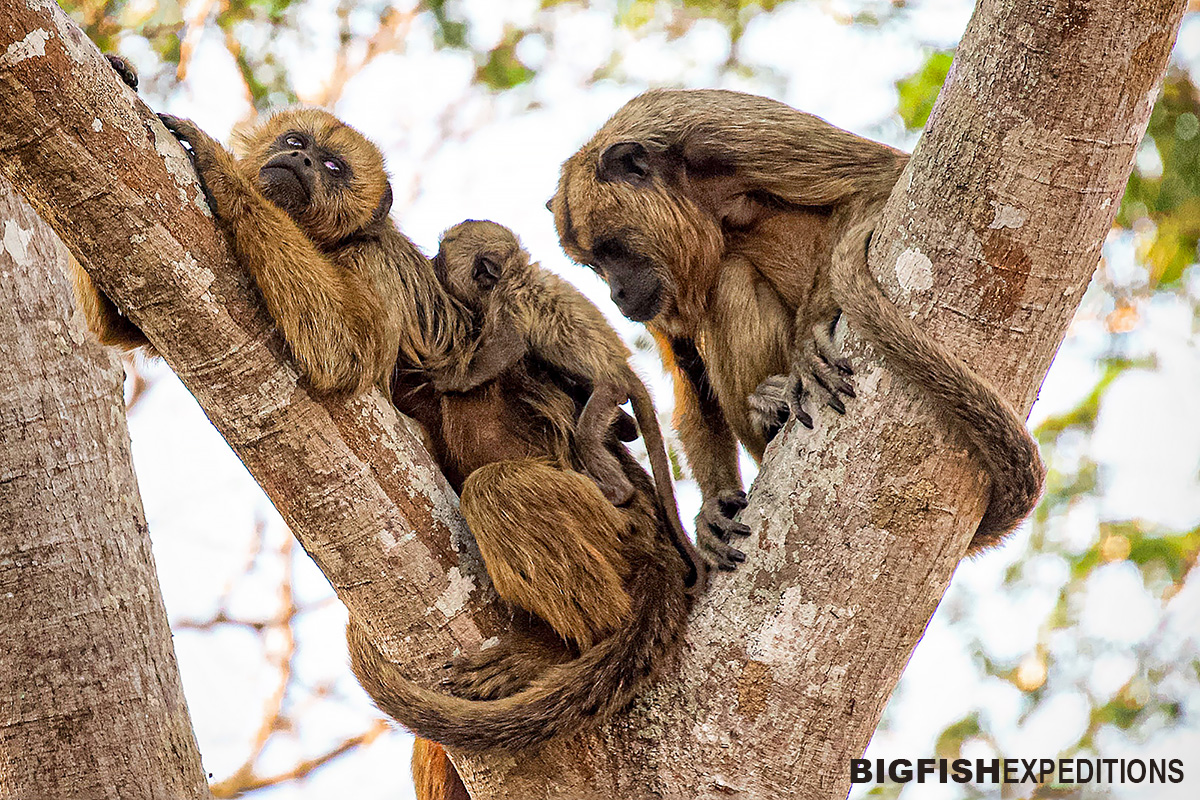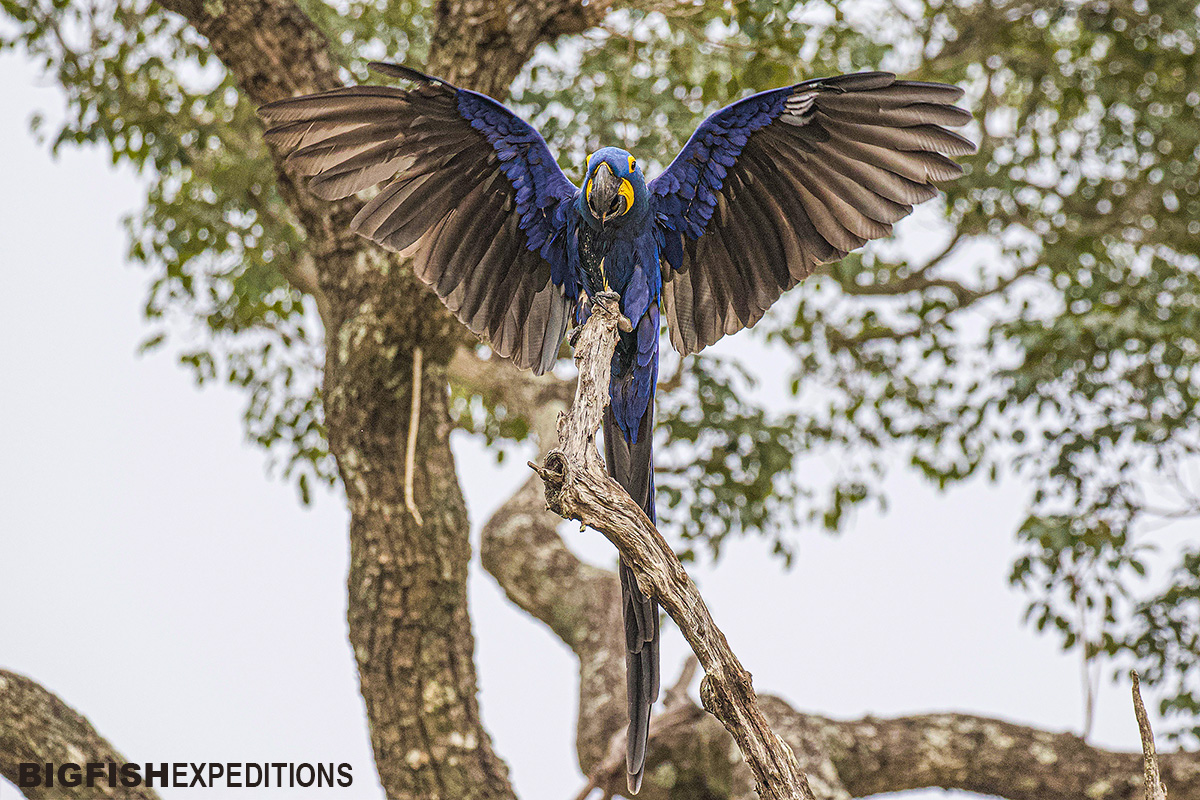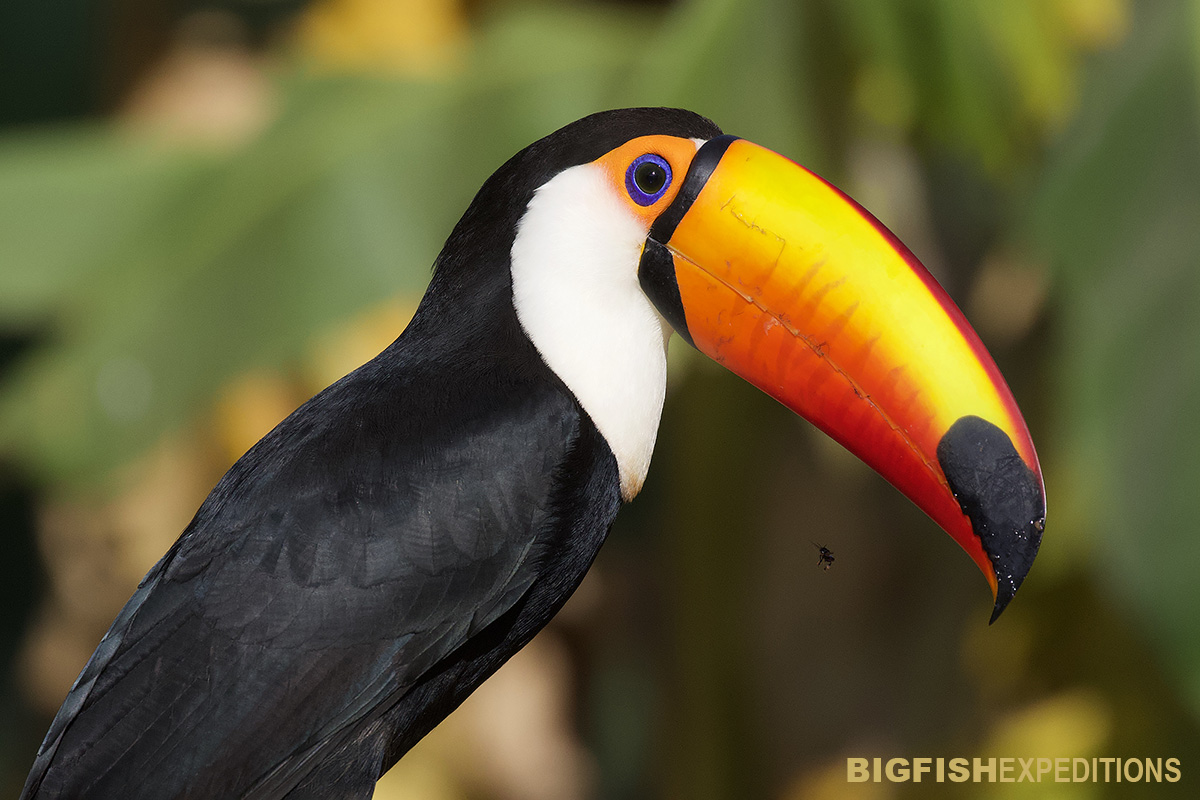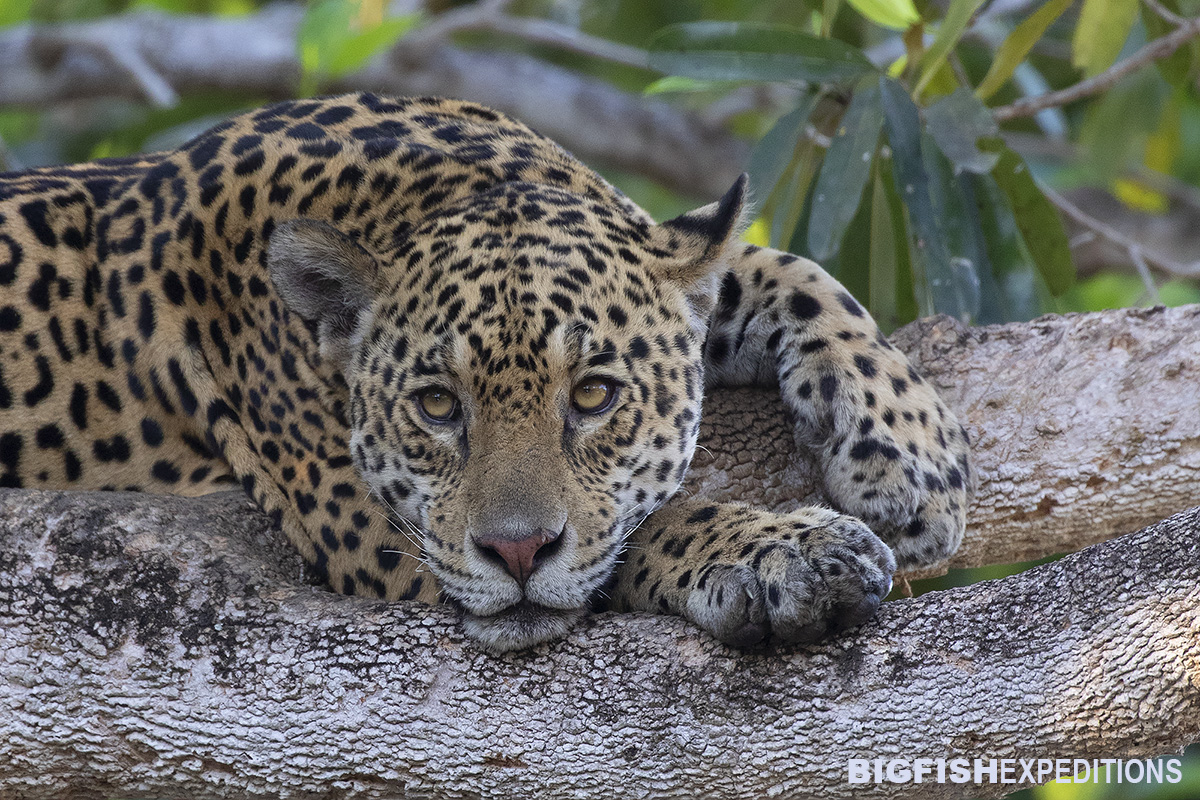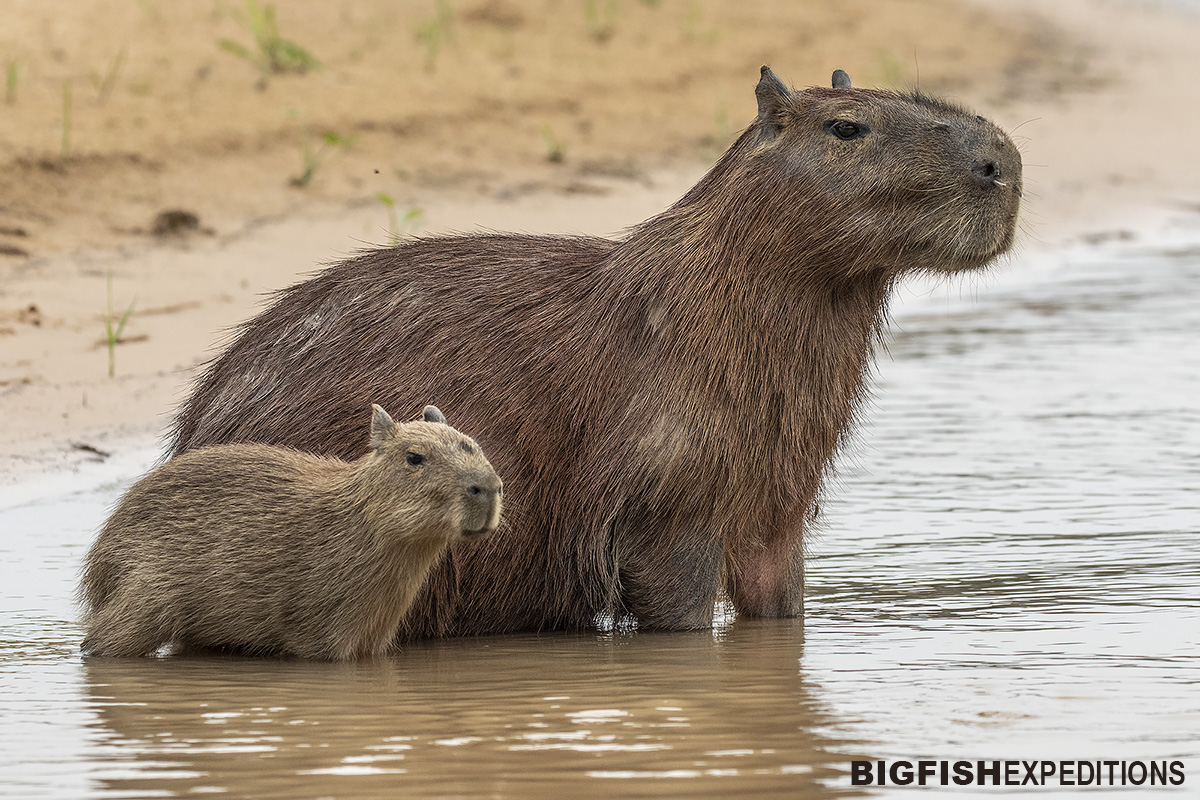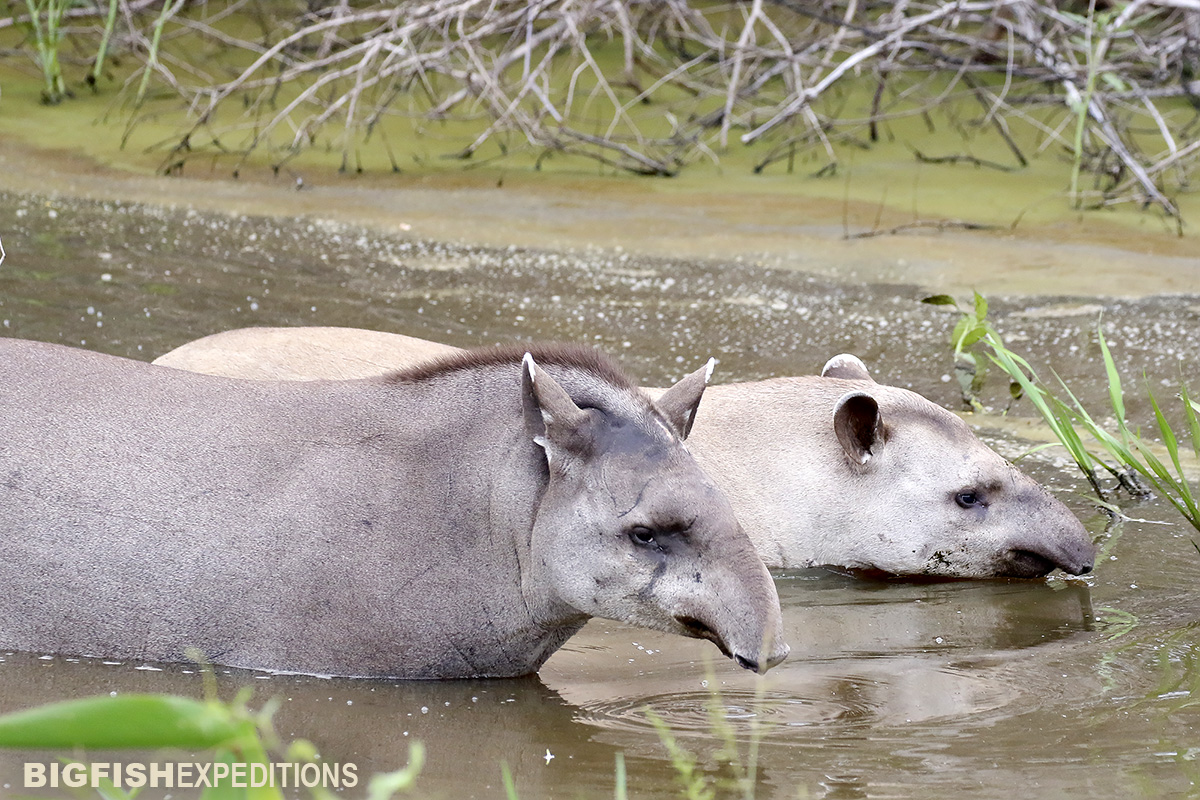 | | |
| --- | --- |
| Day 1 | At noon we will meet you at Cuiaba Airport; gateway to the Pantanal. From there, it is a 5-6 hour journey in a comfortable 4WD vehicle through the largest wetland in the world to Santa Rosa Lodge on the banks of the São Lourenço River.The journey will take you along the famous Transpantaneira Highway; a great place to photograph and observe wildlife. We expect to arrive at the lodge in the late afternoon. Dinner will be served at the lodge in Porto Jofre State Park; your home for the next 4 nights. |
| Days 2-4 | After an early but sumptuous breakfast at the lodge, you will board a shallow draft, motor boat to explore the tributaries of Meeting of the Waters State Park; one of the largest protect areas in the Pantanal. With a high density of jaguar prey, including caiman and large groups of capybara, this location offers the best chance to see jaguar predations. To maximize your time with the jaguars, we will stay out on river all day. When the sun gets low, we will return to the lodge for dinner. |
| Day 5 | Today we will move to Santa Tereza Lodge aka 'South Wild. Located on the banks of the Pixaim River, this lodge offers very comfortable rooms, jungle walks for close encounters with caphuchins, howler monkeys, and other creatures of the Pantanal, and opportunities to see the elusive but incredibly beautful ocelot. Santa Tereza Lodge is arguably the best place in the world to photograph ocelots in the wild. |
| Day 6 | Today, you are invited to take a jungle walk with an experienced local guide through South Wild to photograph the Pantanal's diverse flaura and fauna. After lunch you will travel by boat along the Pixaim River to see even more wildlife, and perhaps even a jaguar or two! In the late afternoon, after returning to shore, you will have a second chance to photograph an ocelot, before joining your group for a final dinner to celebrate a wonderful week in the heart of the Pantanal. |
| Day 7 | After breakfast today, we will transfer you back to Cuiaba Airport for fond farewells before your onward journey. No doubt the journey will have numerous stops to photograph the Pantanal's phenomenal bird species, and terrestrial fauna encountered along the way. |
Ready to sign up or have a question about this trip?
Contact Big Fish about this Expedition