Location: Brittany, France
Porbeagle Sharks
Snorkeling with Porbeagle Sharks and scuba diving at Sept-Iles Archipelago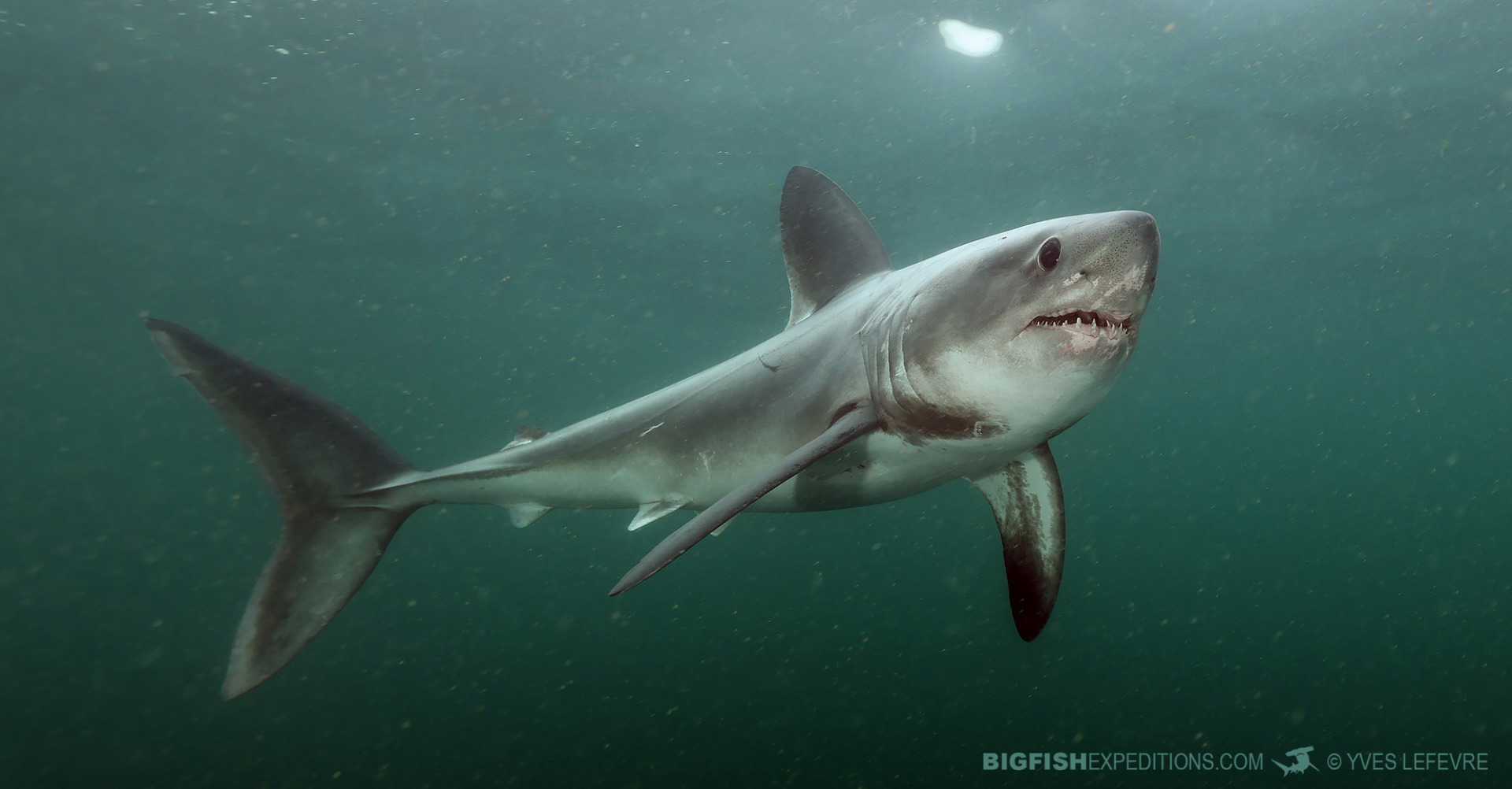 Porbeagle Shark Encounters
Apex predatory shark of temperate seas, the charismatic Porbeagle is a muscular lamnid; cousin to the Great White, Salmon Shark, and Mako. A fast and energetic hunter, the porbeagle is one of the few species that has physiological adaptations allowing it to maintain a body temperature higher than its environment.
Porbeagles are found at both ends of the Atlantic, and in the South Pacific but they are very rarely encountered by divers because they spend much of their time in the open ocean and at great depth, but for a short period during their summer migration, North Atlantic Porbeagles can be found hunting in shallow water around the Sept-Iles Archipelago, off the coast of Brittany, France.
Swimming with Porbeagles and diving the reefs of Brittany
This is your opportunity to join four other guests and two shark researchers on a baited encounter within a protected marine park and seabird sanctuary. In this very special spot, the success rate for porbeagle sightings stands at 85%; vastly higher than any other location.
As well as chasing porbeagles each day, during the trip you will have the chance to snorkel at a grey seal colony, and conduct reef dives to see other endemic species such as lesser-spotted catsharks, various endemic fishes, and octopus.
Within the archipelago, Rouzic Island is also the only nesting point in France for northern gannets (20,000 pairs) as well as for almost all Atlantic puffins (175 pairs), English shearwaters, razorbills, and many other iconic avian species.
THE ENCOUNTER
Snorkeling with Porbeagle Sharks and scuba diving on the coastal reefs of Brittany.
REQUEST MORE INFO
DATE
June 10-16 1 SPOT AVAILABLE
PRICE (USD)
$3,995 per person double occupancy
---
$5,195 per person single occupancy
LEADER
Andy Murch
DATE
June TBA 5 SPOTS AVAILABLE
PRICE (USD)
$TBA per person double occupancy
---
$TBA per person single occupancy
LEADER
TBA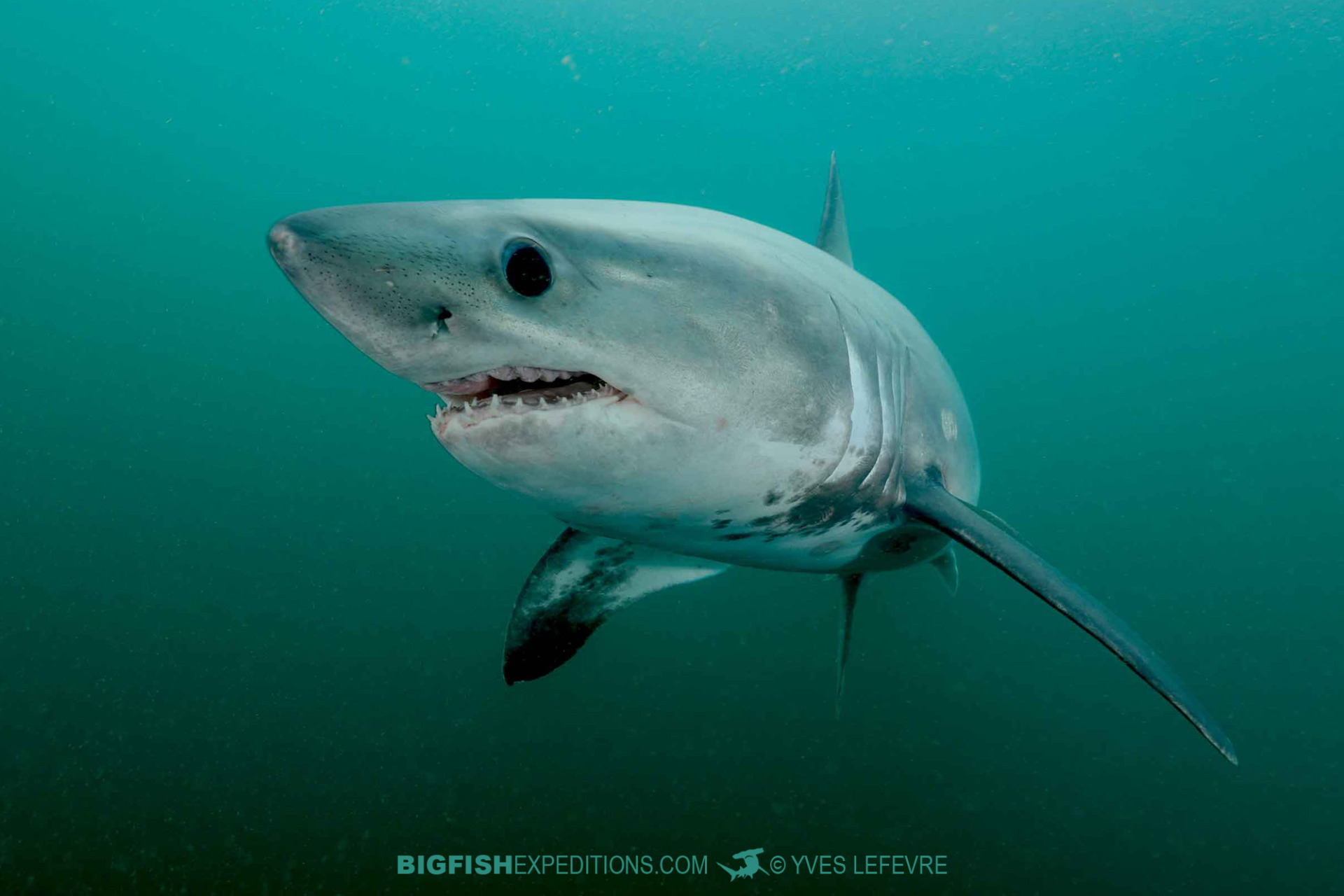 ACCOMMODATION
Hotel des Rochers in Ploumanac'h.
EXPERIENCE LEVEL
Open Water SCUBA certification required
WHAT'S INCLUDED
6 nights at the Hotel des Rochers
Breakfast at the hotel
5 charters to snorkel with porbeagles
All required equipment and bait for attracting sharks
Reef diving
Birding and Gray Seal tours
Experienced Shark Diving Guide
Marine Biologists onboard
Underwater photography coaching
NOT INCLUDED
Land transfers to Ploumnac'h
Lunch and Dinner
Personal snorkeling/SCUBA equipment
Crew gratuities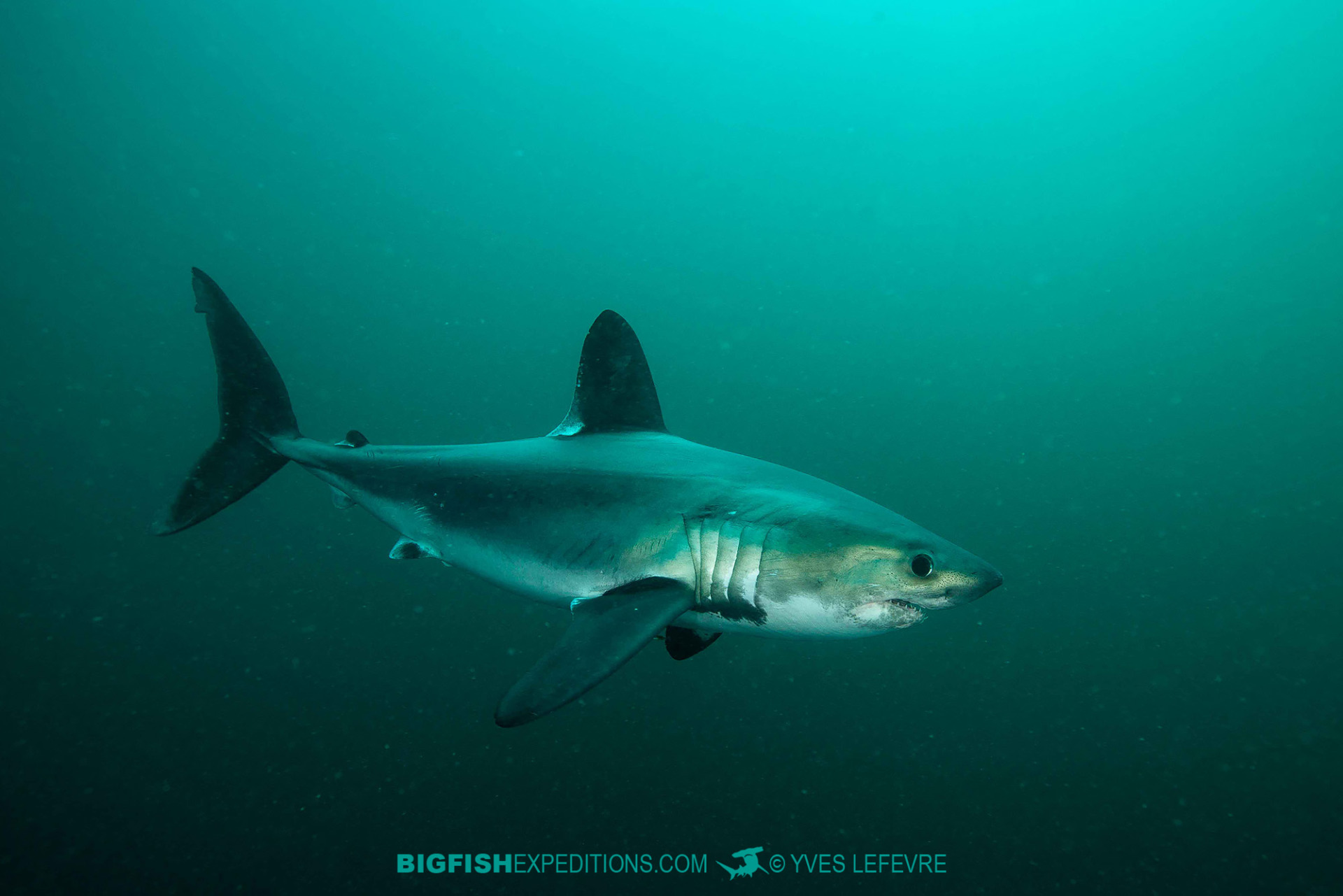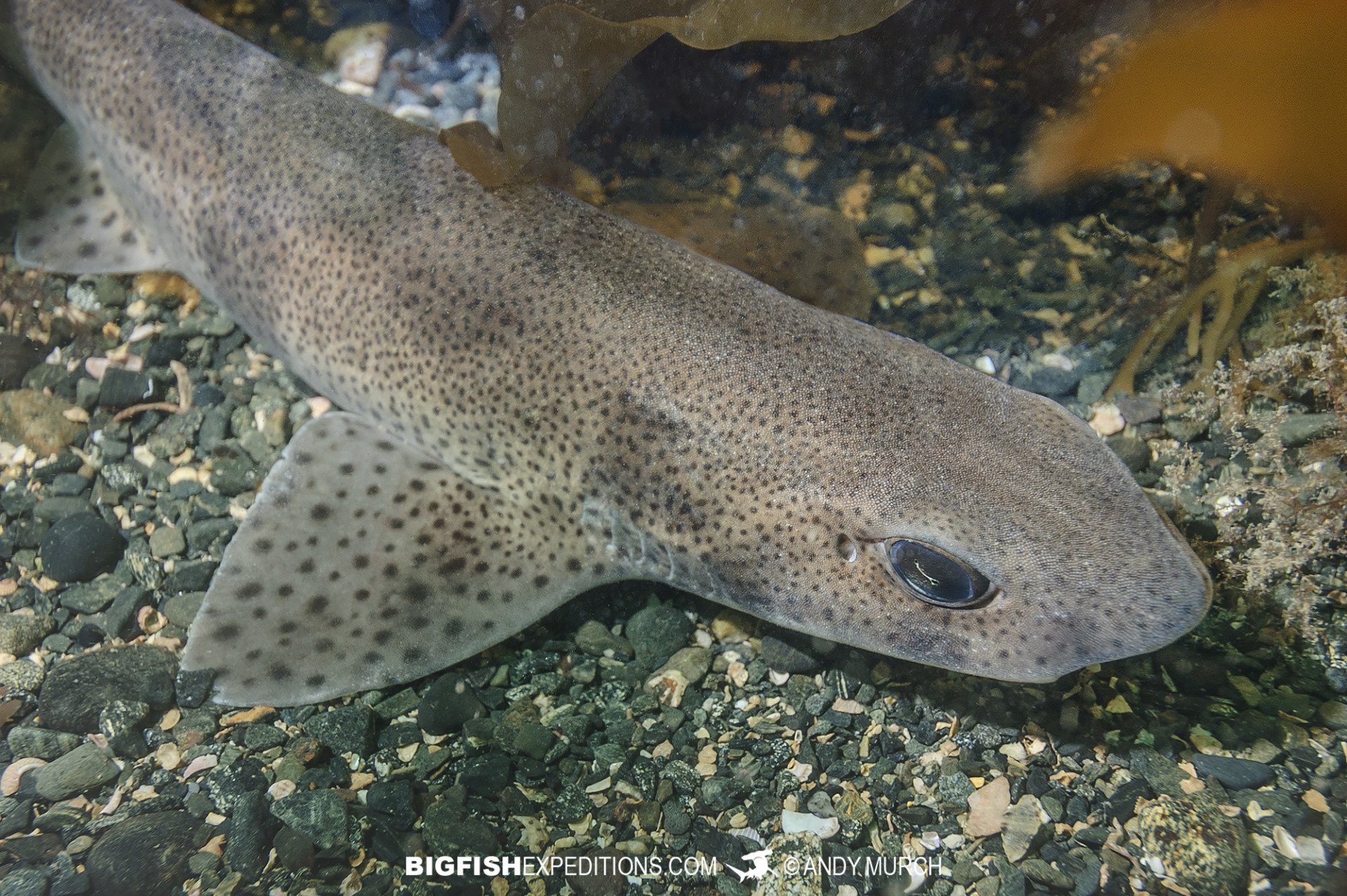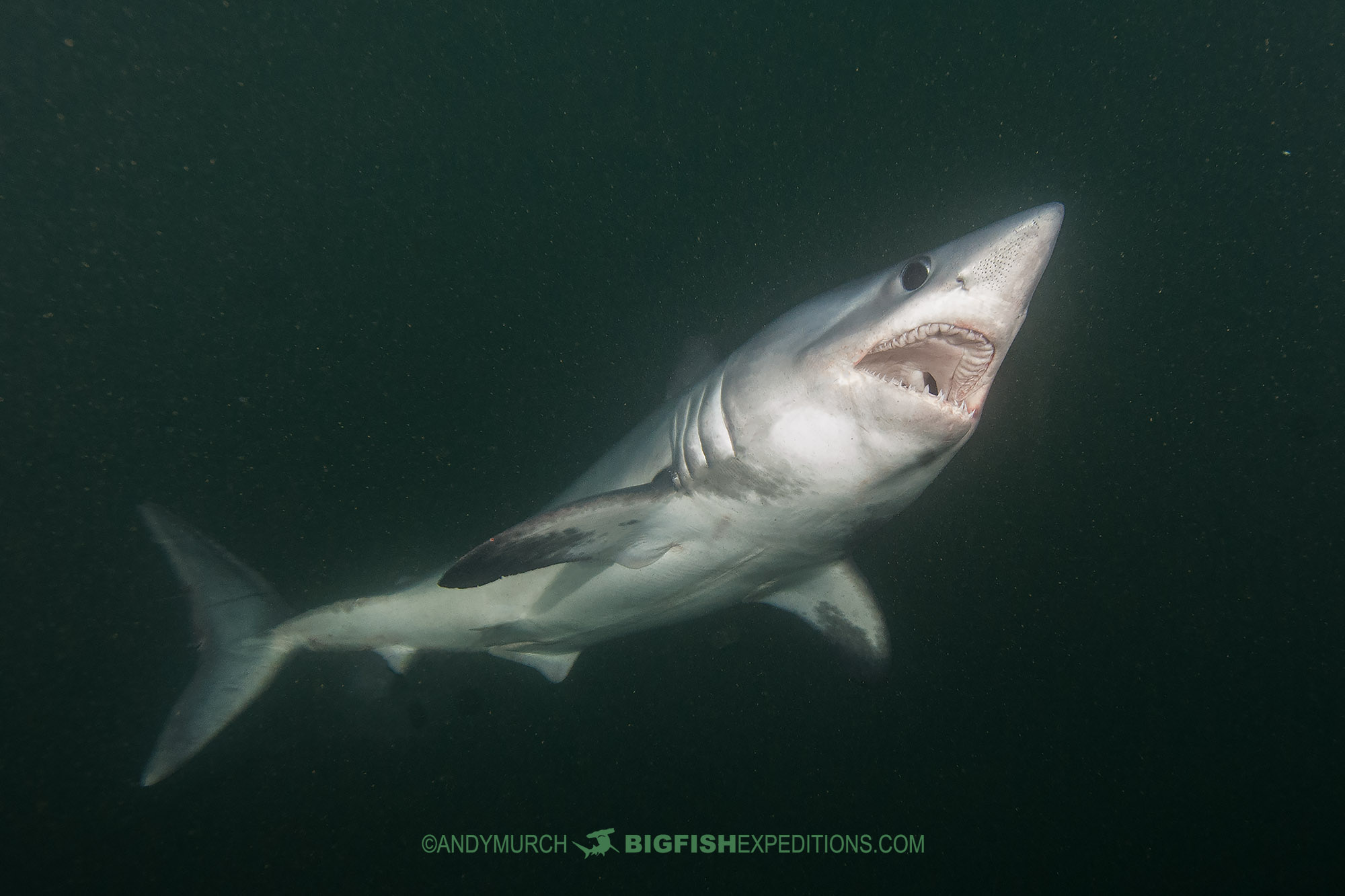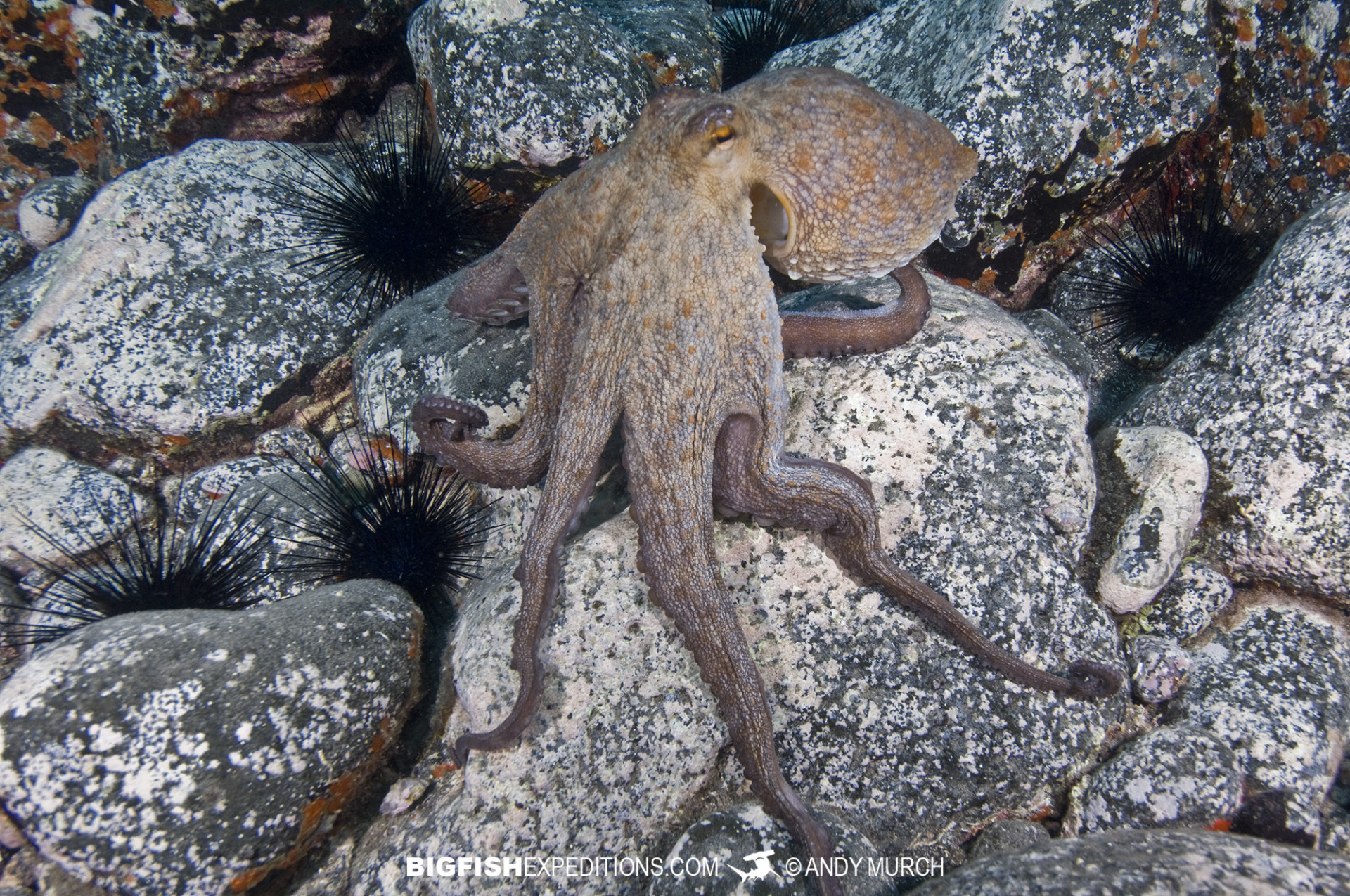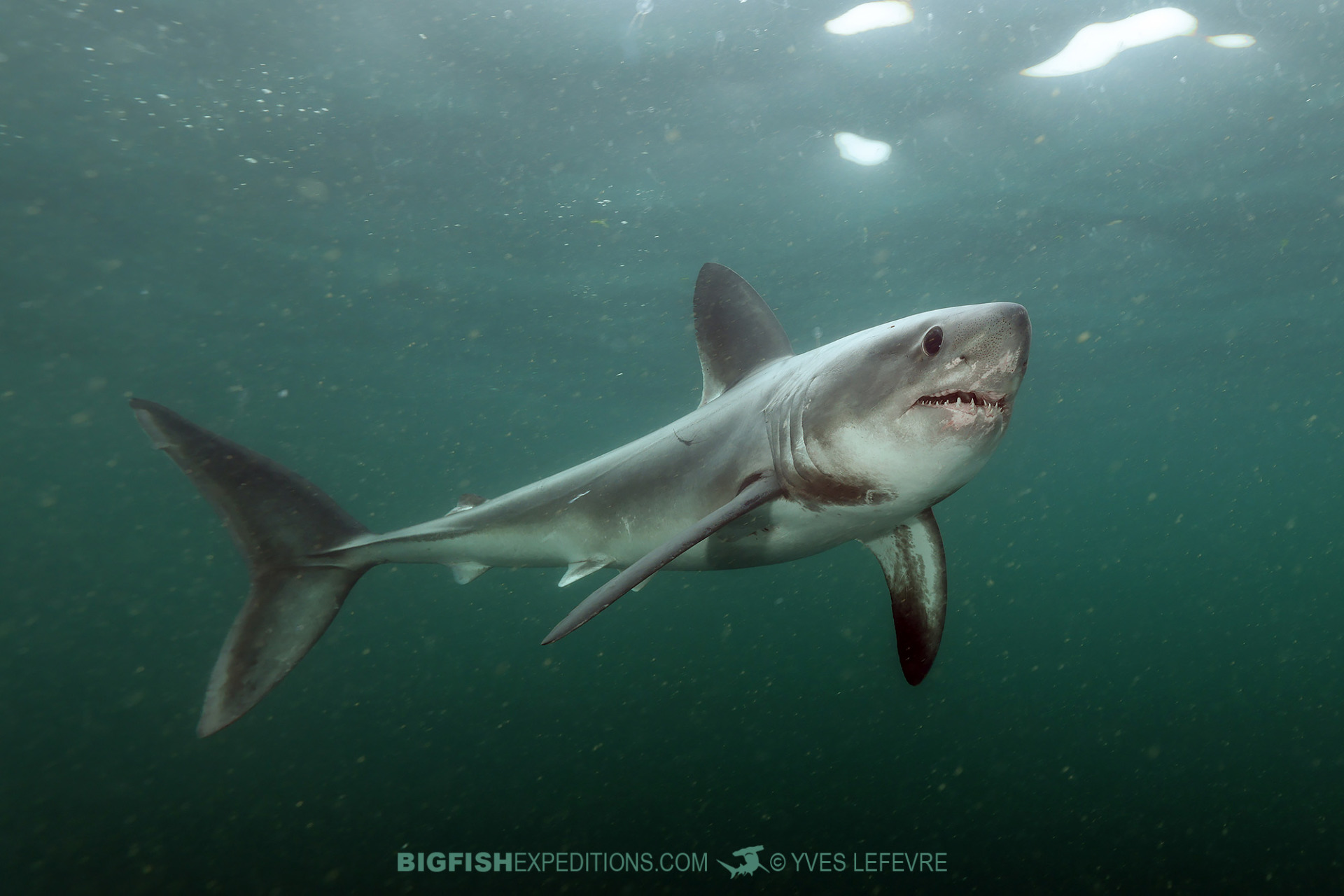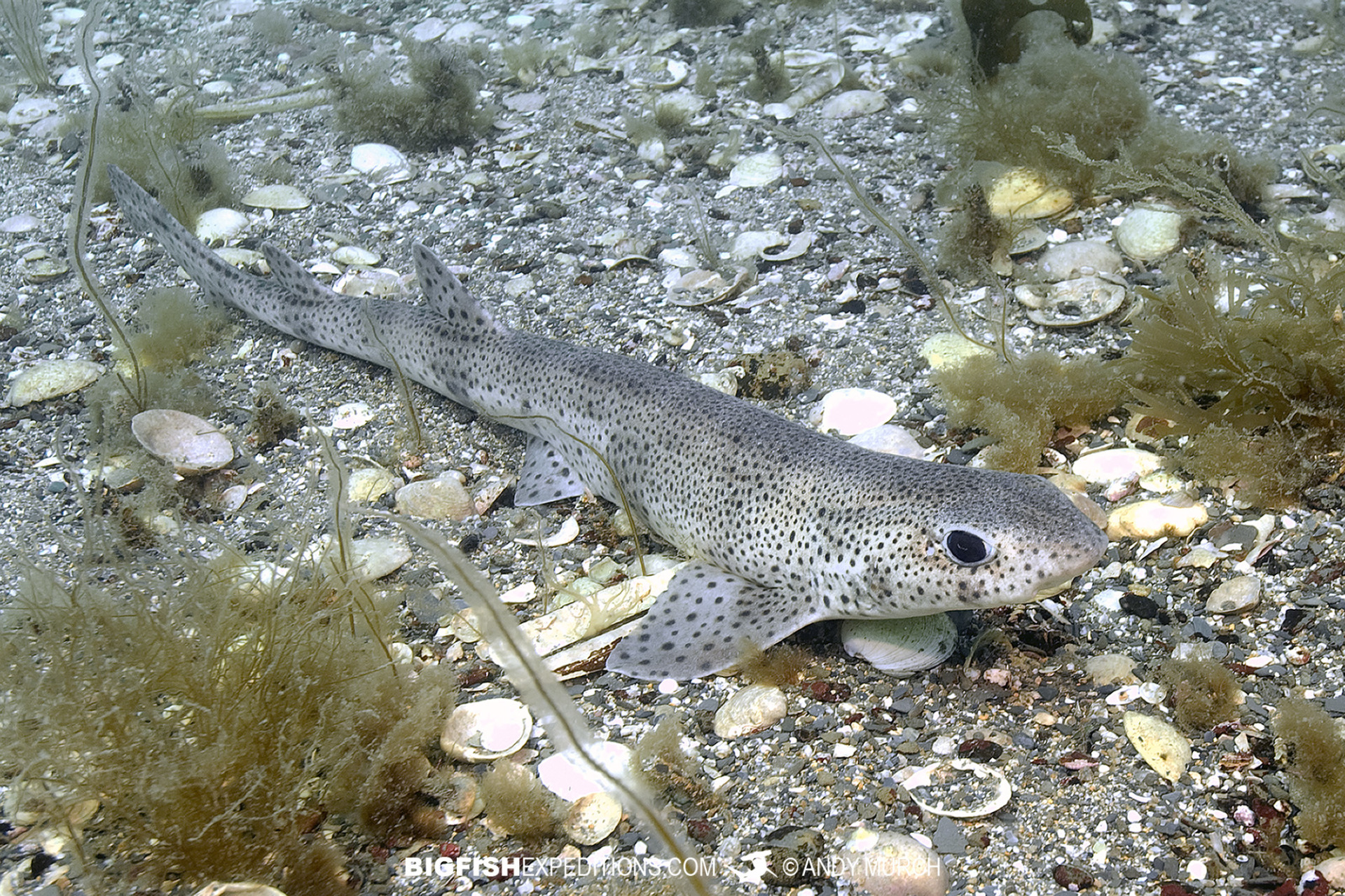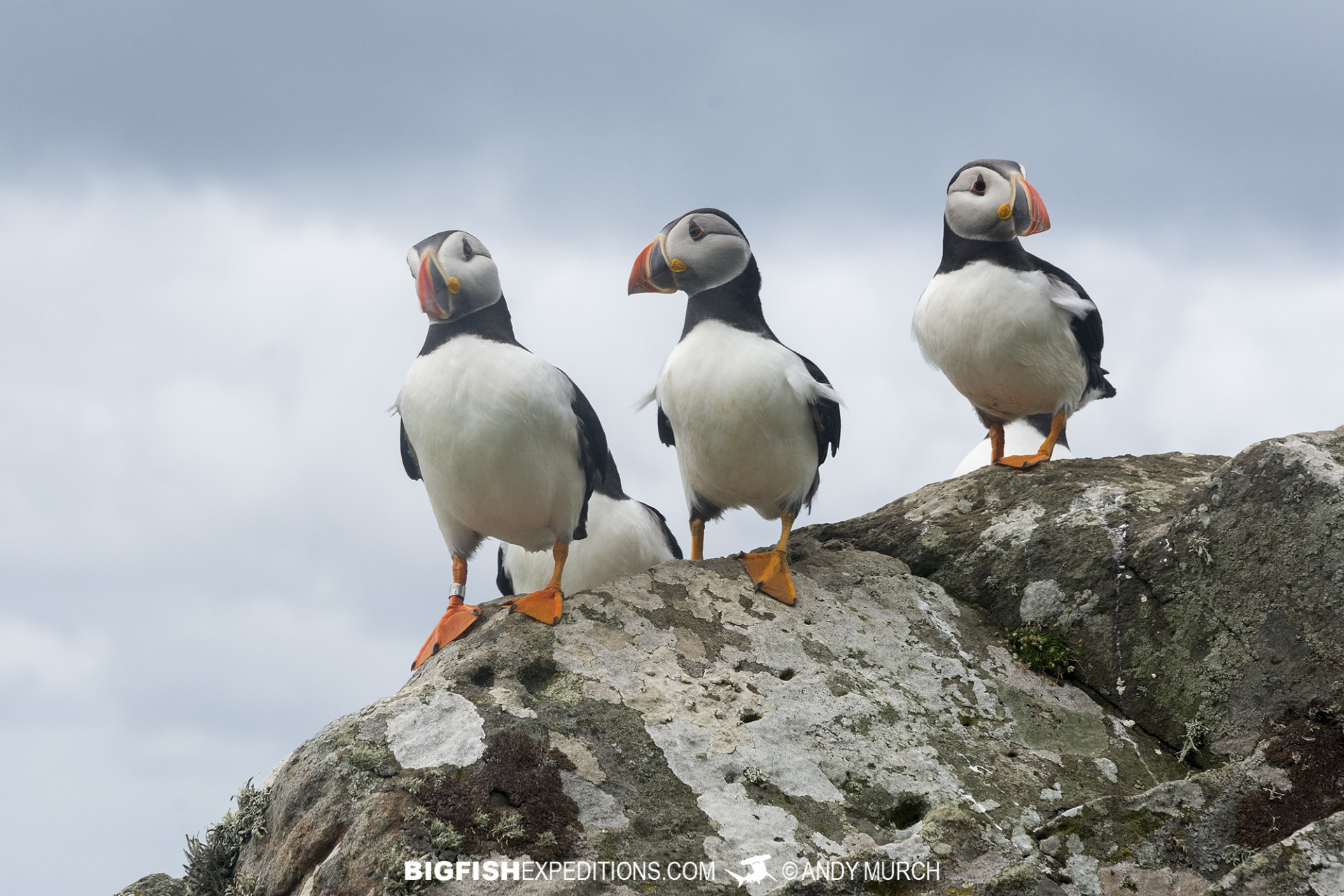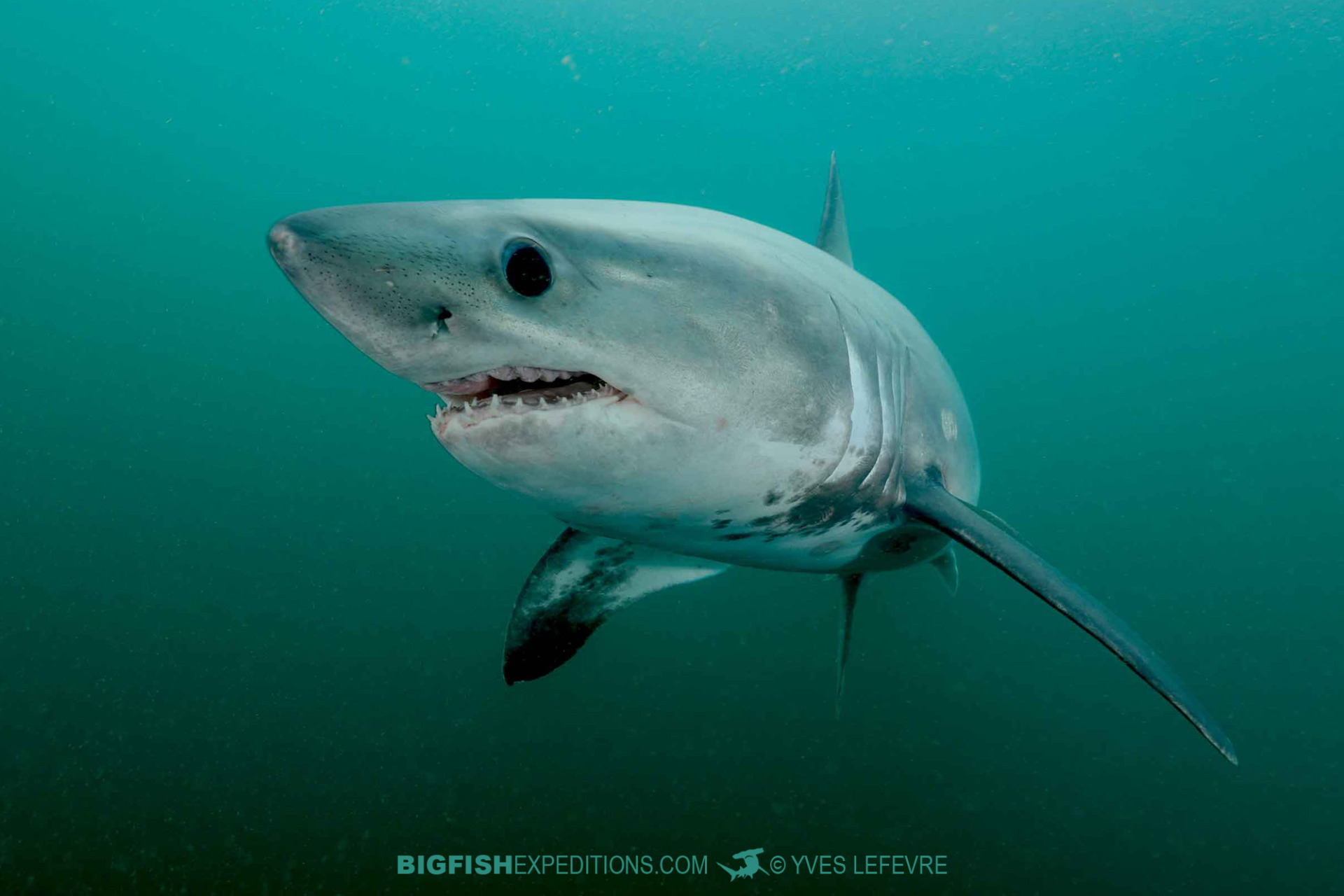 Ready to sign up or have a question about this trip?
Contact Big Fish about this Expedition