Location: Cabo San Lucas, Baja, Mexico
Mako & Blue Shark Snorkeling
Free diving with mako sharks and blue sharks
Snorkel with shortfin mako sharks
Makos are famous for being the fastest shark in sea. Their ability to swim at great speeds helps them catch their favorite prey of tuna.
Aggressive hunters, makos are all business. They come in lightening fast, hit the bait hard and then quickly disappear unless you have a master shark wrangler onboard to keep them interested. We will visit the best places to find them and we'll have some tasty treats to keep them coming back for more.
Snorkel with blue sharks!
Blue sharks captivate everyone that dives with them. Their iridescent cobalt blue flanks glow in the sunlight as they swim gracefully towards you. Curious and bold but rarely aggressive, blue sharks make fantastic snorkeling companions and even better photography subjects.
Snorkel with Smooth Hammerhead Sharks
Almost as iconic as a snaggletoothed mako, Smooth hammerheads are frequent visitors during our shark snorkeling encounters. Smooth hammers are shy by nature, but the ones we see in Cabo are surprisingly approachable, offering the potential for exceptional images of this rarely photographed species.
A great trip for pro shooters and new shark divers alike
Whether you're a hardcore shark junkie looking for the ultimate mako gape shot or brand new in the world of sharks, you'll love this adventure. Newbies will go home with wonderful memories and a better understanding and appreciation of sharks and their importance in the environment. Meanwhile, we will be offering some very special opportunities for serious shark photographers such as split frame shots when we wrangle the sharks right up to the boat.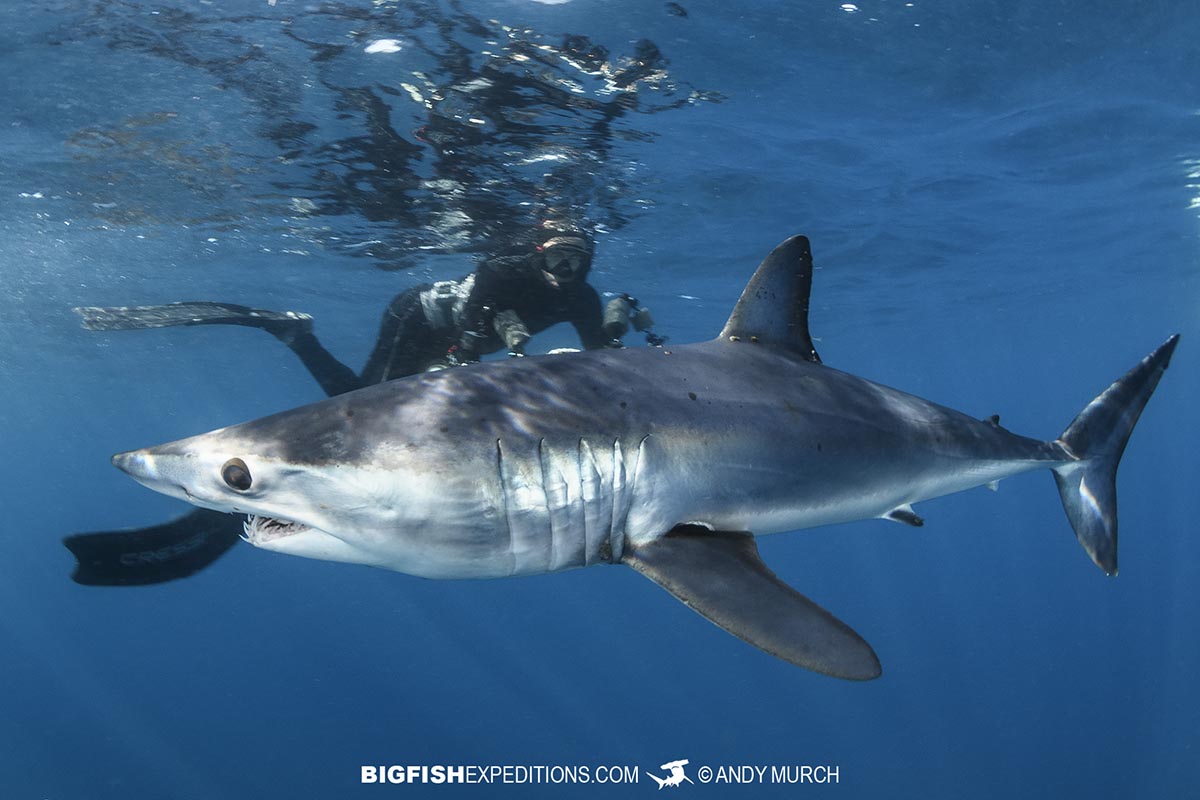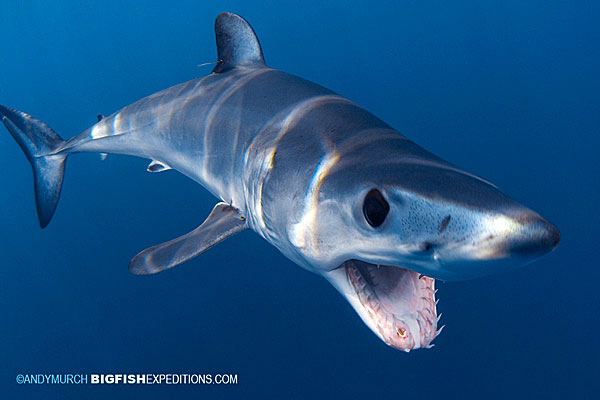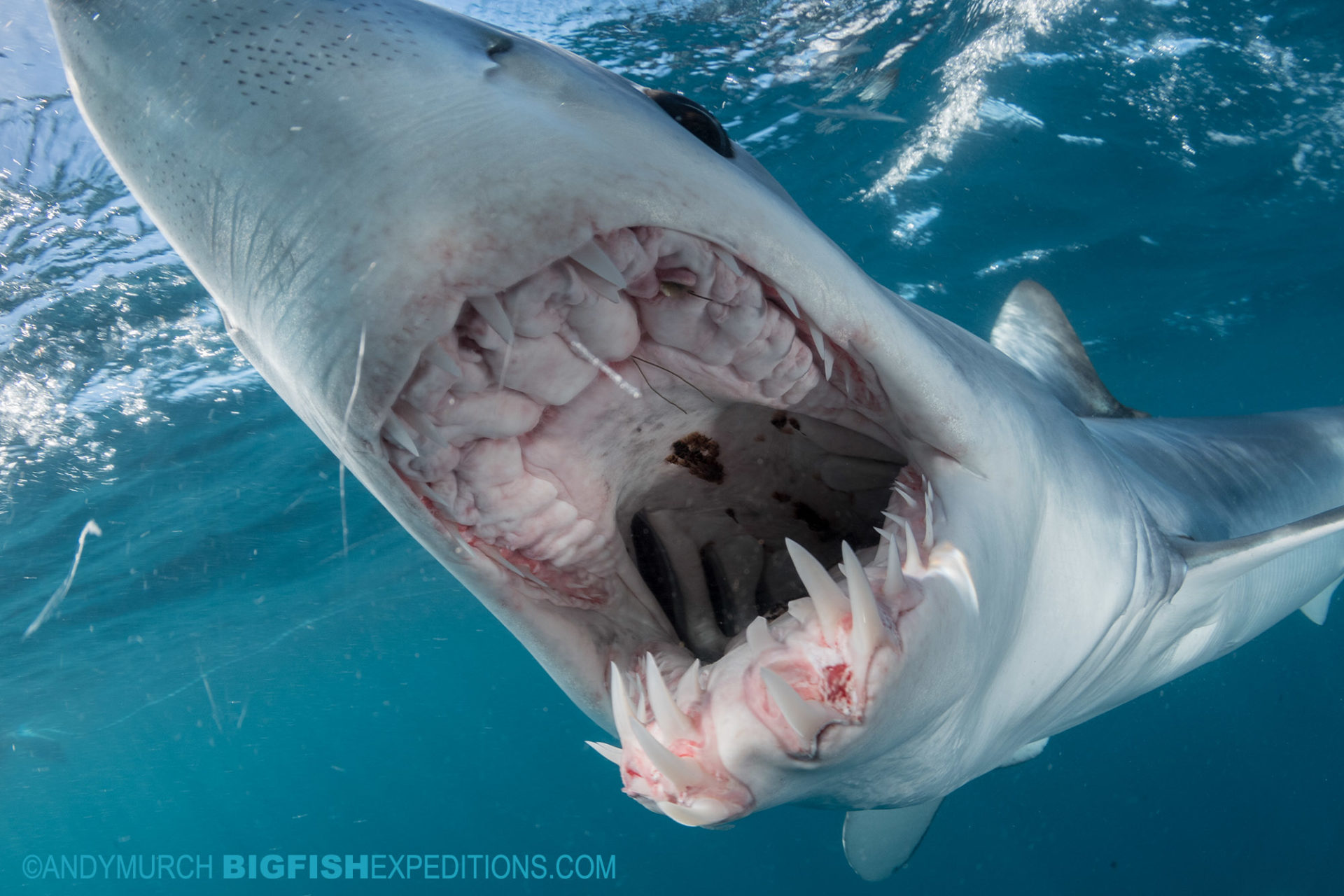 ACCOMMODATION
Tesoro Los Cabos Hotel at Cabo San Lucas Marina
EXPERIENCE LEVEL
Snorkeling experience only
WHAT'S INCLUDED
4 nights 3 star Accommodation at Tesoro Los Cabos
3 full day charters (8 to 9 hours each day) snorkeling with makos, blues and possibly smooth-hammerheads and silky sharks
Chance to see humpback and grey whales and other marine mega fauna during the tour
Breakfast at the hotel plus snacks and pack lunches while at sea
Weights and weight belt
Mask, wetsuit, snorkel and fins if needed
Chum for attracting sharks
Experienced Shark Diving Guide
Marine Biologist onboard
Underwater photography memento of the trip
NOT INCLUDED
Flights
Dinners
Crew gratuities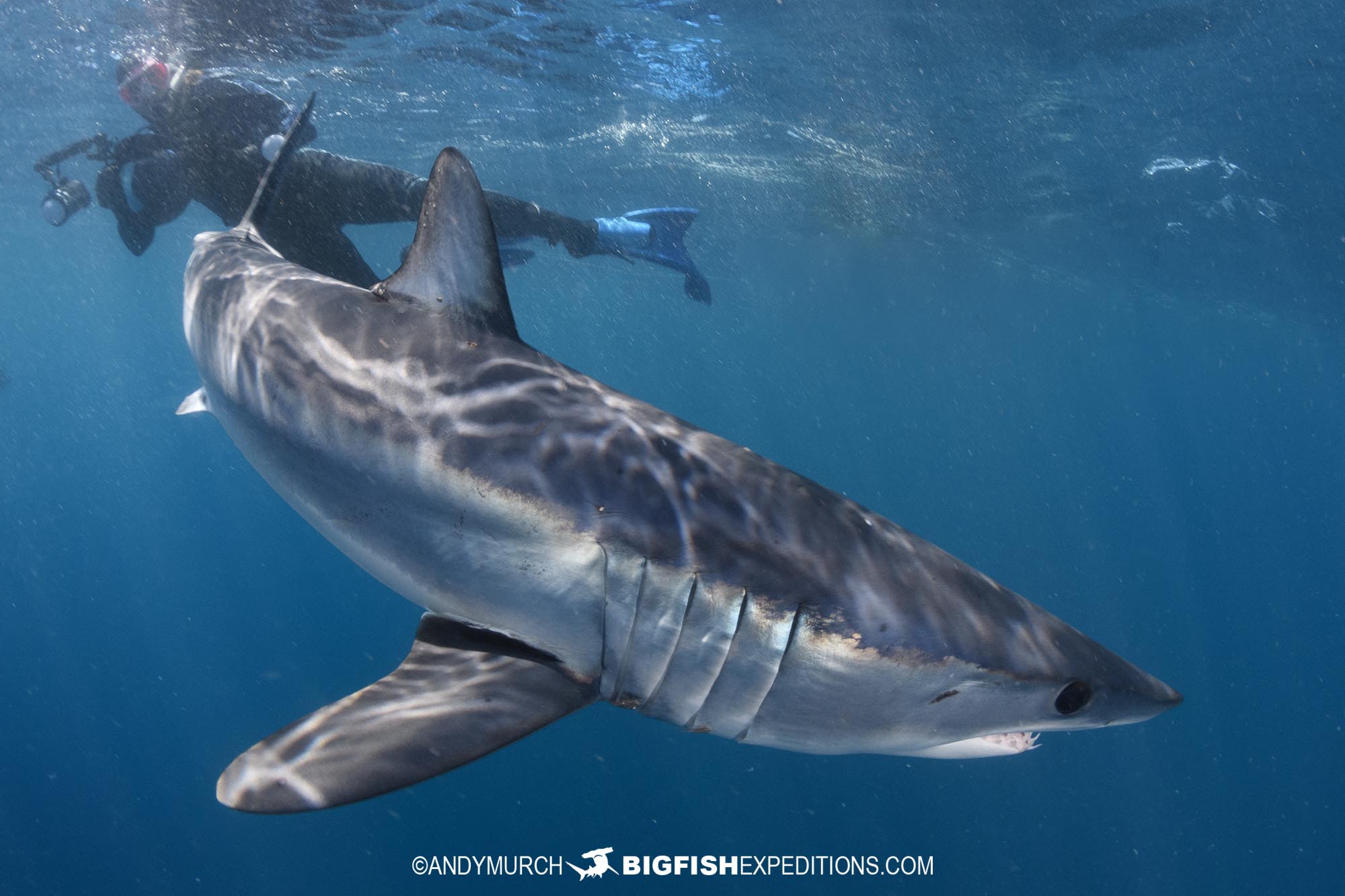 RELAX AFTER A HARD DAY OF SHARK ENCOUNTERS AT THE TESORO LOS CABOS
You will be staying for four nights at the Tesoro Los Cabos – a three star resort right next to the marina in Cabo San Lucas. Each room has a comfortable king sized bed. Guests have access to the main pool with its swim-up bar, the gym and the restaurant/lounge. Although we'll be out at sea for most of the day, this a safe and friendly base to relax at in the evenings and it is just a 50m walk to the boat each morning.
SMOOTH HAMMERHEADS AND SILKY SHARKS
Two other species that are less common but still frequently encountered are Smooth hammerheads and silkies. Smooth hammers are a lot like their scalloped cousins but have a less indented hammer.
Silkies are beautiful sharks. When young, they often have shiny skin that gives them their common name. As they age they go a little more grey – as do we all 🙂 They are bold and inquisitive animals that generally make close passes and can be thrilling snorkeling buddies. Fingers crossed that we see them while we're out there.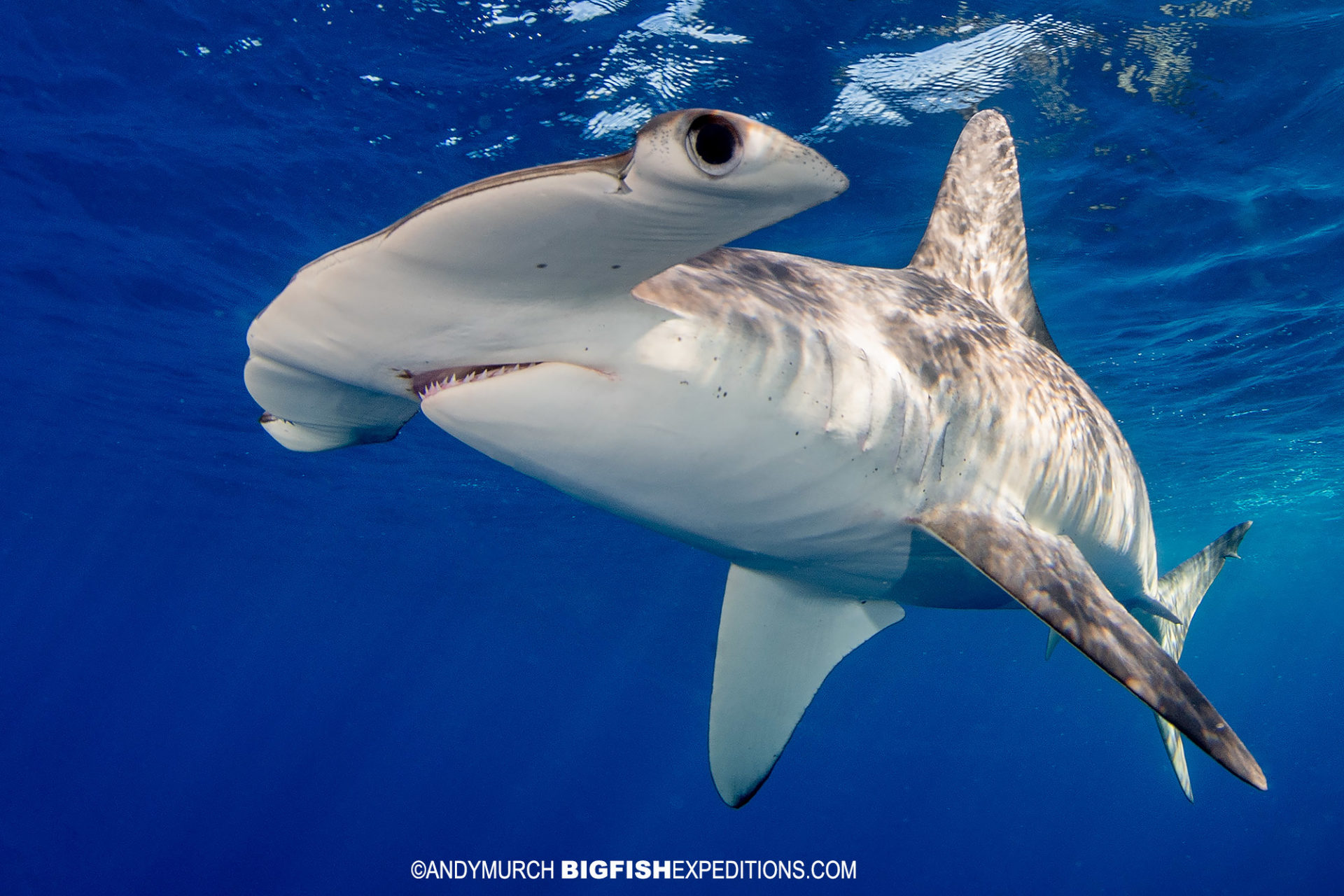 | | |
| --- | --- |
| Day 1 | 2 p.m. check into the Tesoro Los Cabos and meet your hosts. In the evening you will have plenty of time to prepare your camera gear or relax at the swim-up bar in the hotel pool. |
| Days 2-4 | Enjoy a relaxed breakfast at the hotel before we head out for a full day of shark encounters. During the day we may try chumming in one or two different areas to attract a variety of sharks. We may also encounter whales. On one of our days at sea we will also spend a little time at a sea lion colony. Lunch will be served onboard the boat. Each evening, you are invited to join your trip leader for dinner or grab a quiet bite on your own. |
| Day 5 | Plenty of time for a leisurely breakfast then checkout and farewells until the next adventure! |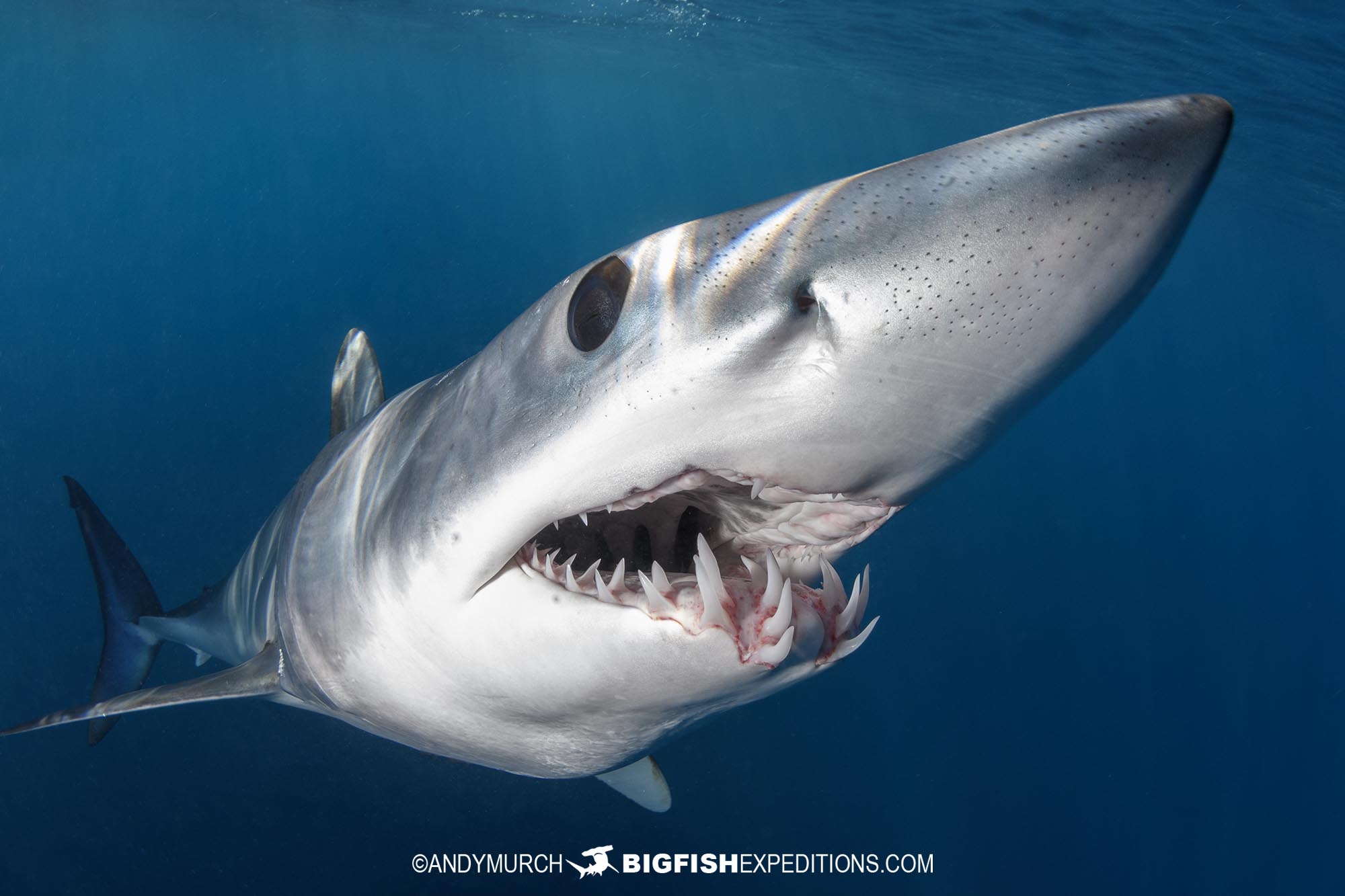 Ready to sign up or have a question about this trip?
Contact Big Fish about this Expedition