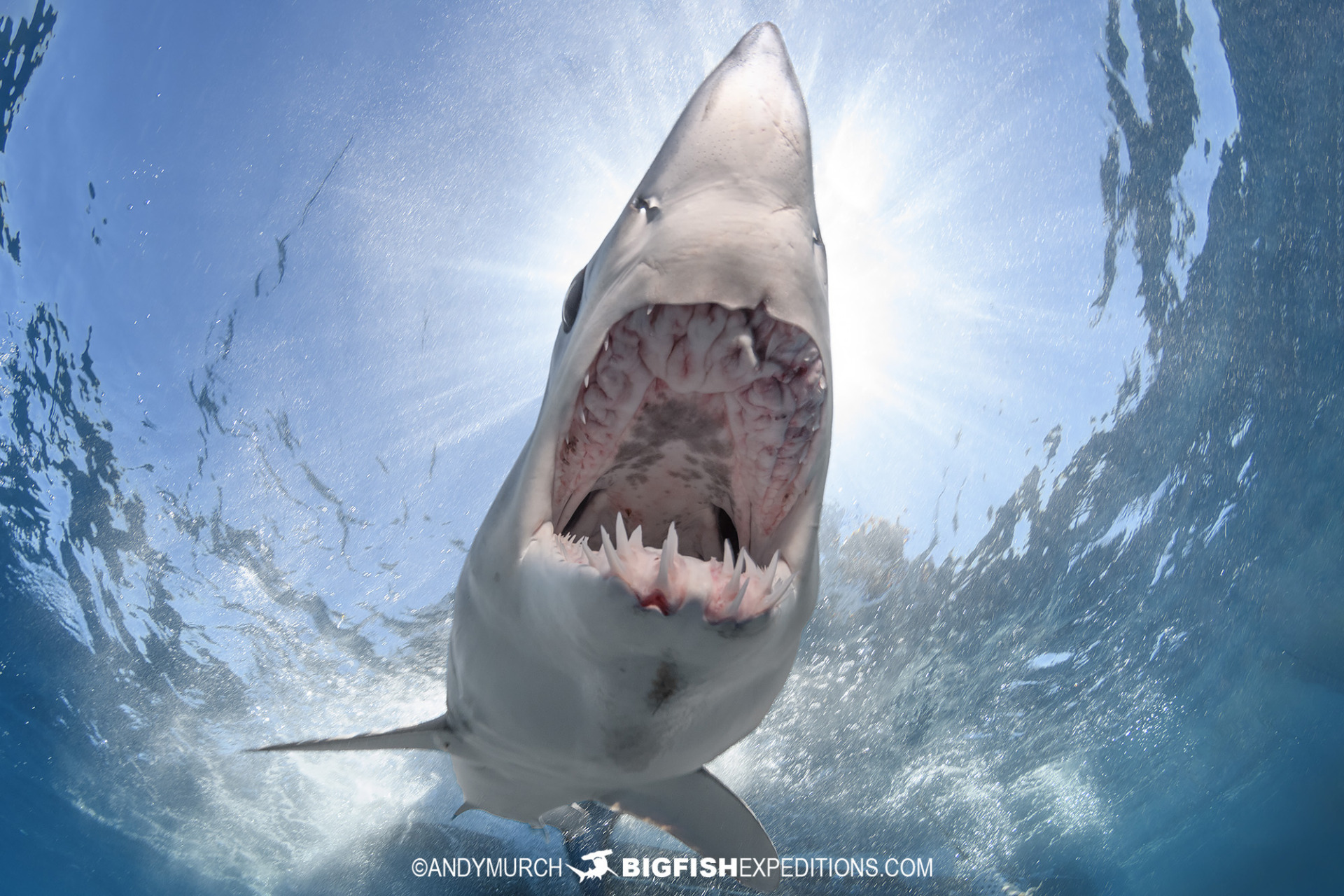 Makos Every Day!
This year we ran three short back-to-back mako trips in Baja. Each one consisted of three days chasing makos and blue sharks, and four nights in a hotel at the inner harbour in Cabo.
As usual, our timing was impeccable. In fact, this year was the best year for makos that we have ever had, because we snorkelled with makos every single day that we went to sea! On our best day we encountered six makos. For a short time, we had three makos at the boat at once. The blue shark action was excellent too!
As each day was similarly awesome, instead of me waffling on about how good it was, I'll simply list what we saw each day and include some shark shots to get you excited about potentially joining us next year. After all, this trip deserves a spot on every shark fanatic's bucket list.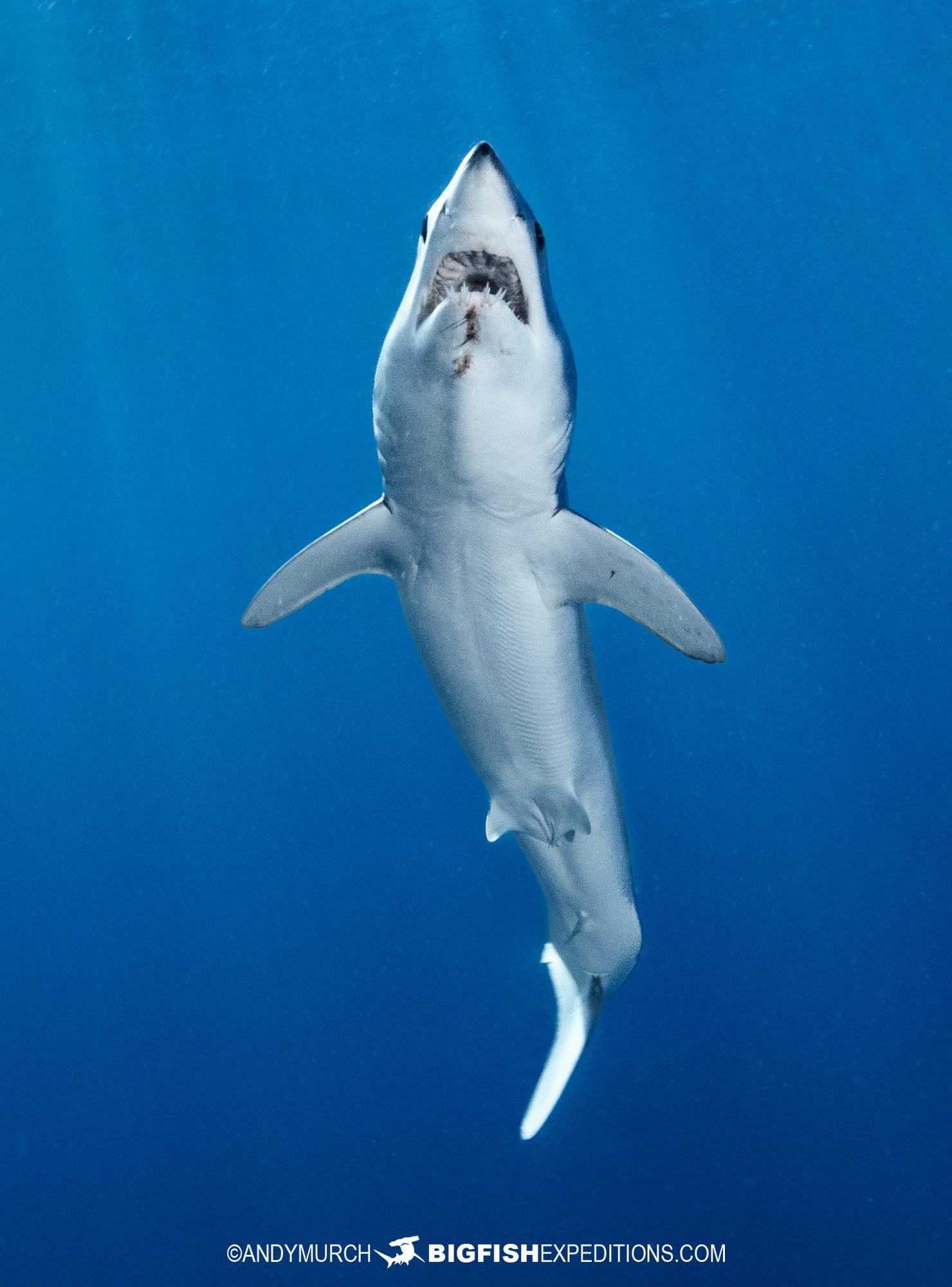 Day One:
Three Mako Sharks.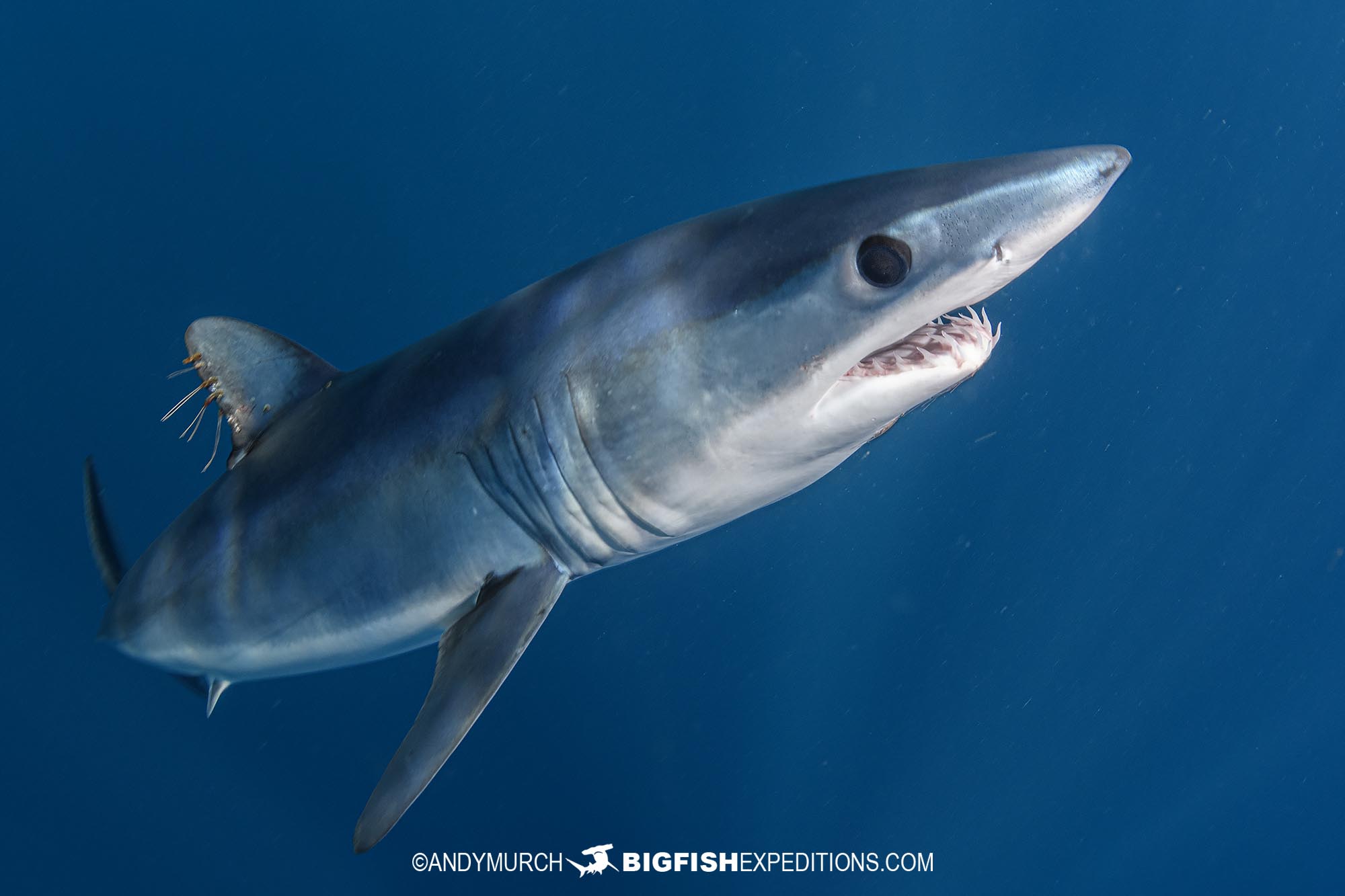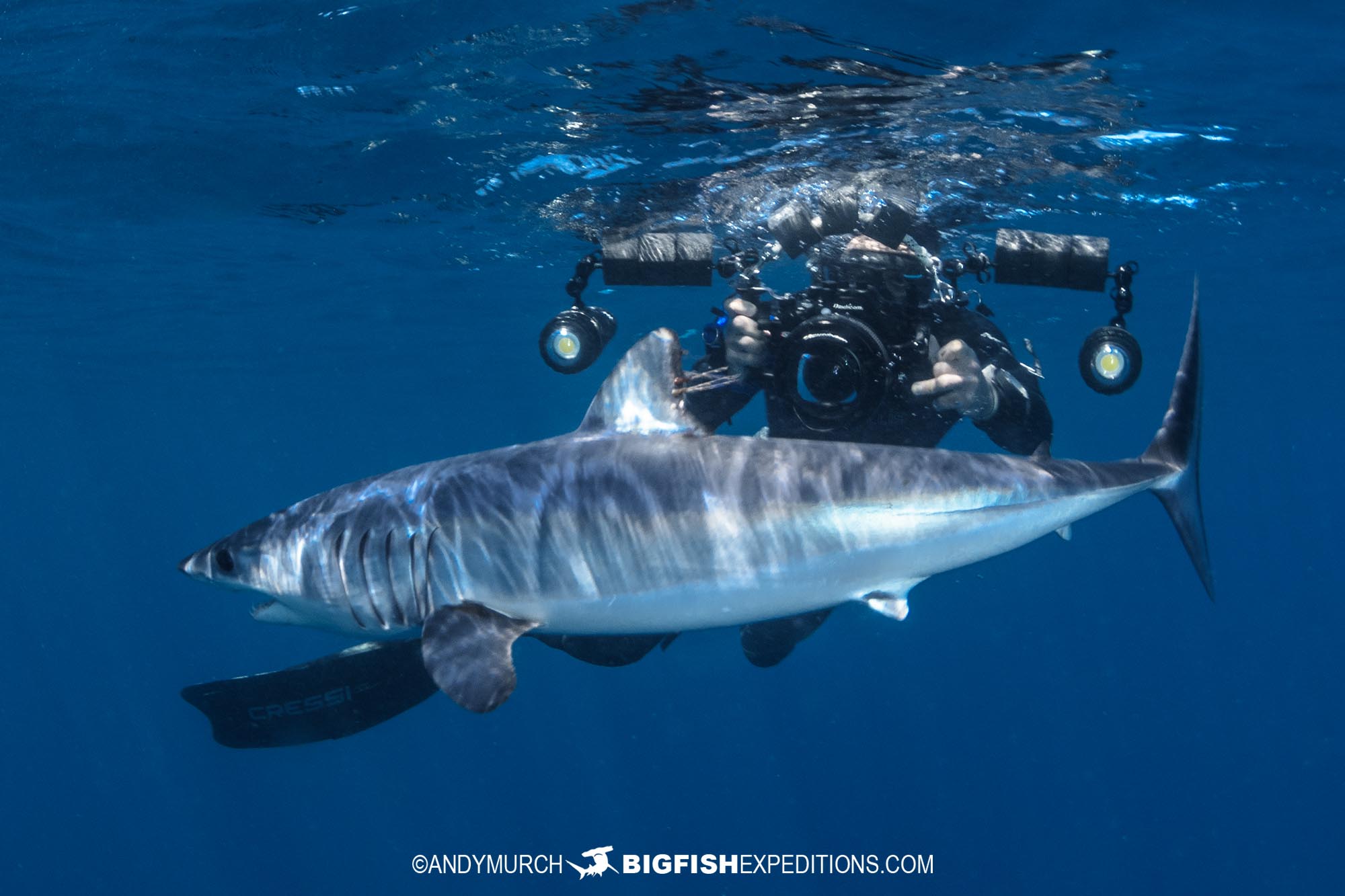 Day Two:
3 makos, 2 blue sharks, saw a smooth hammerhead but not underwater.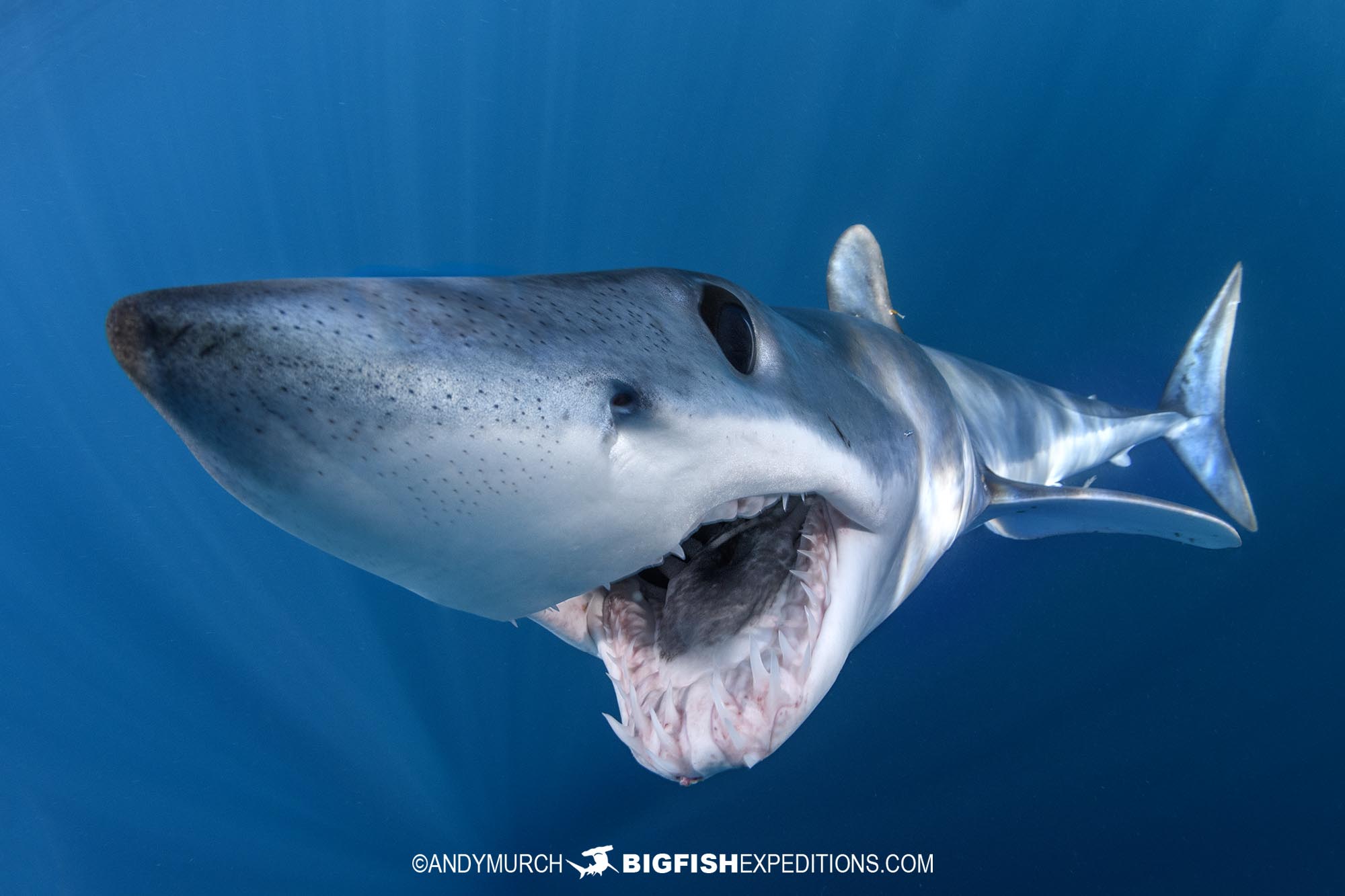 Day Three:
2 makos. One stayed for almost an hour!
Day Four:
1 mako, 1 blue shark.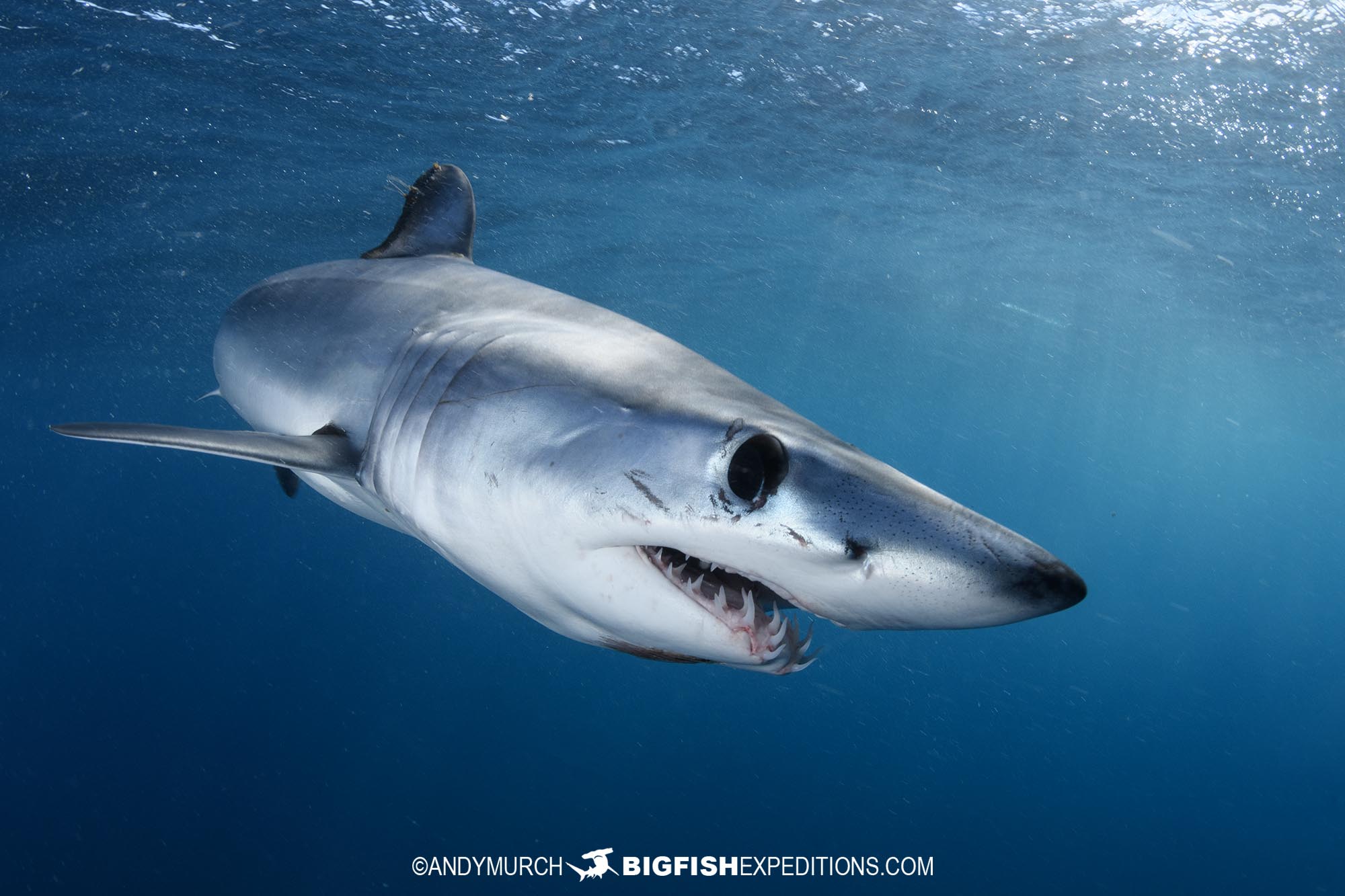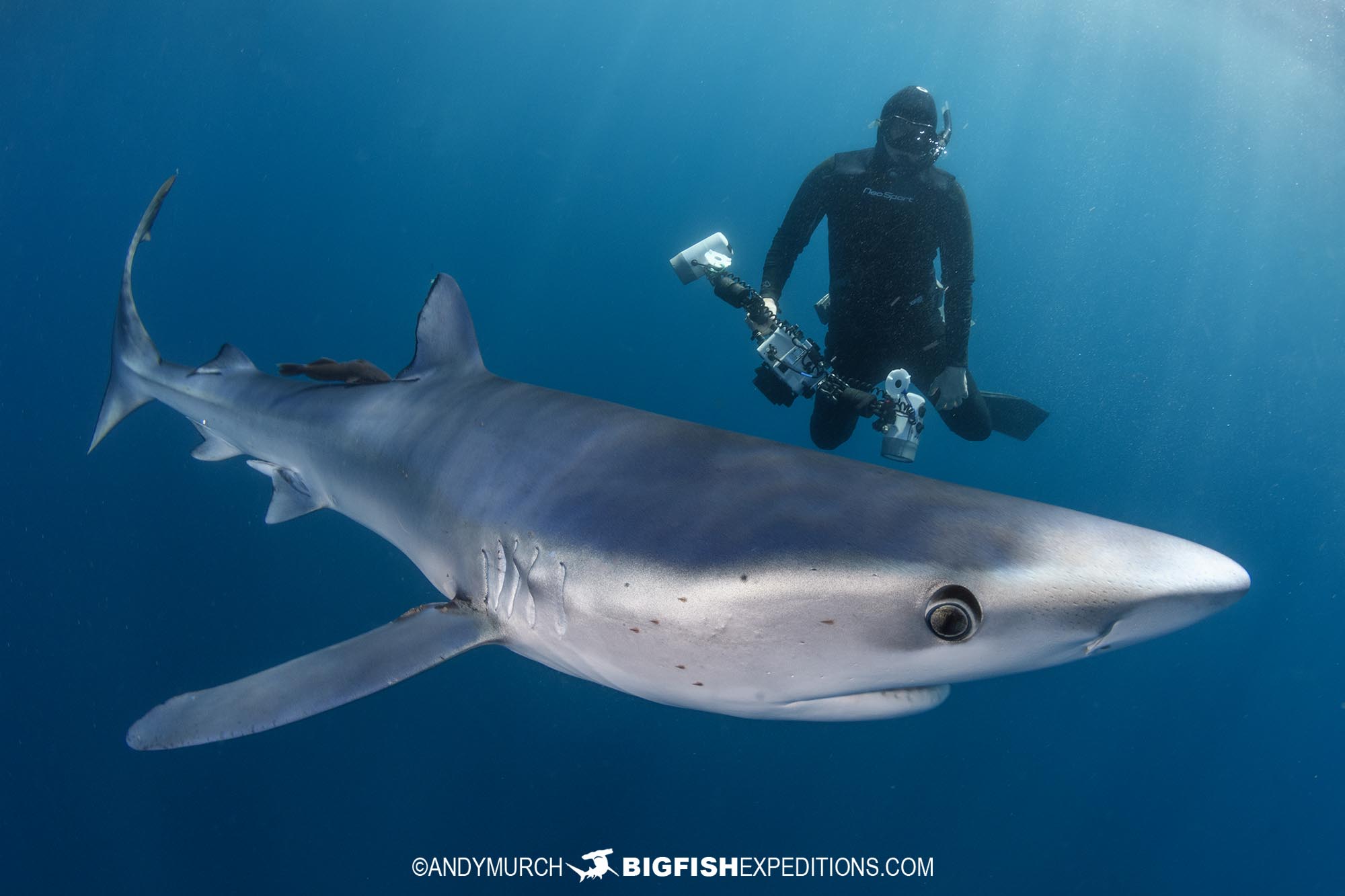 Day Five:
6 makos, 1 big blue shark. An epic day at sea!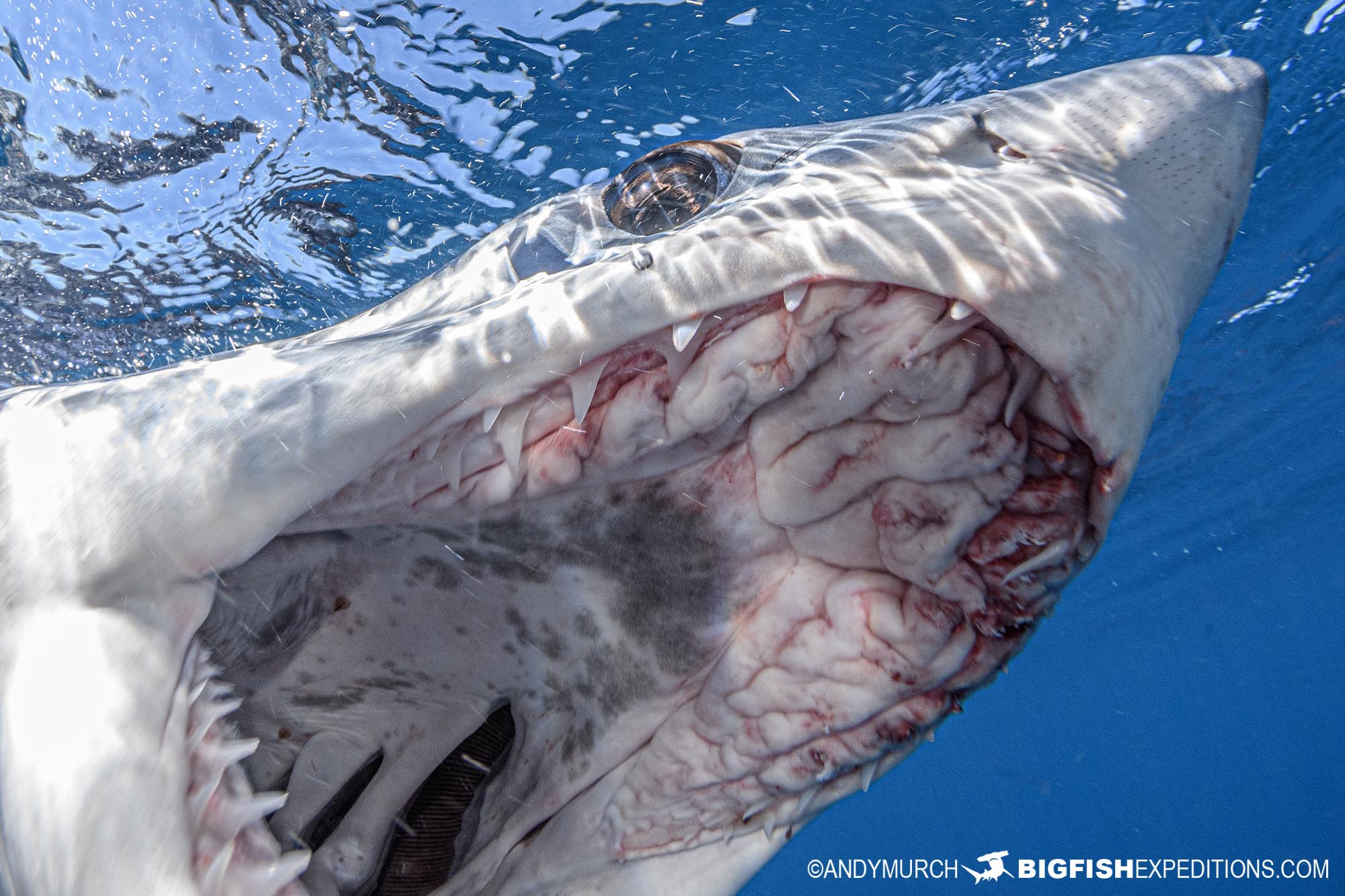 Day Six:
4 makos, 8 blue sharks. Off the chart action. Went in early because everyone was exhausted!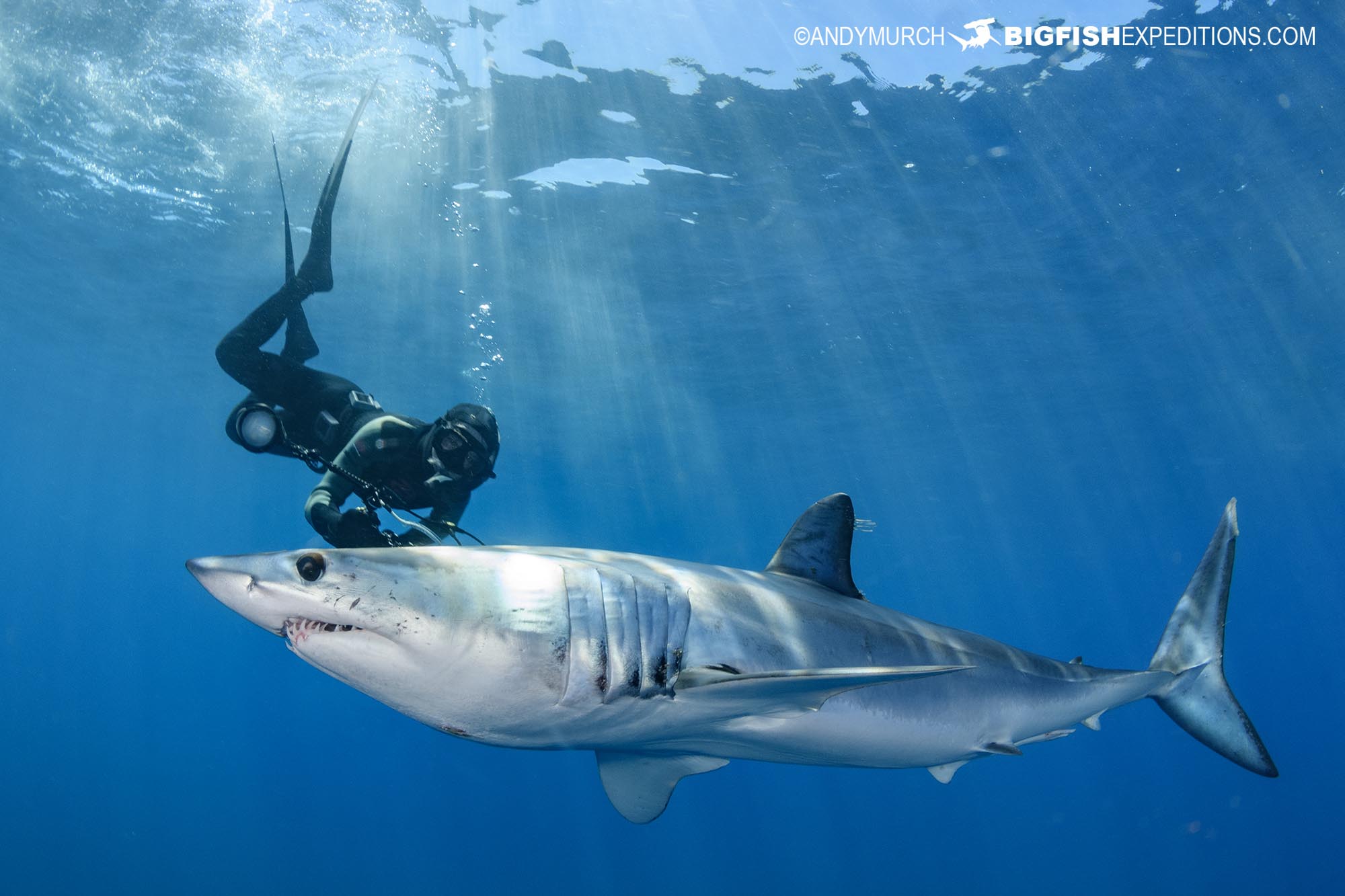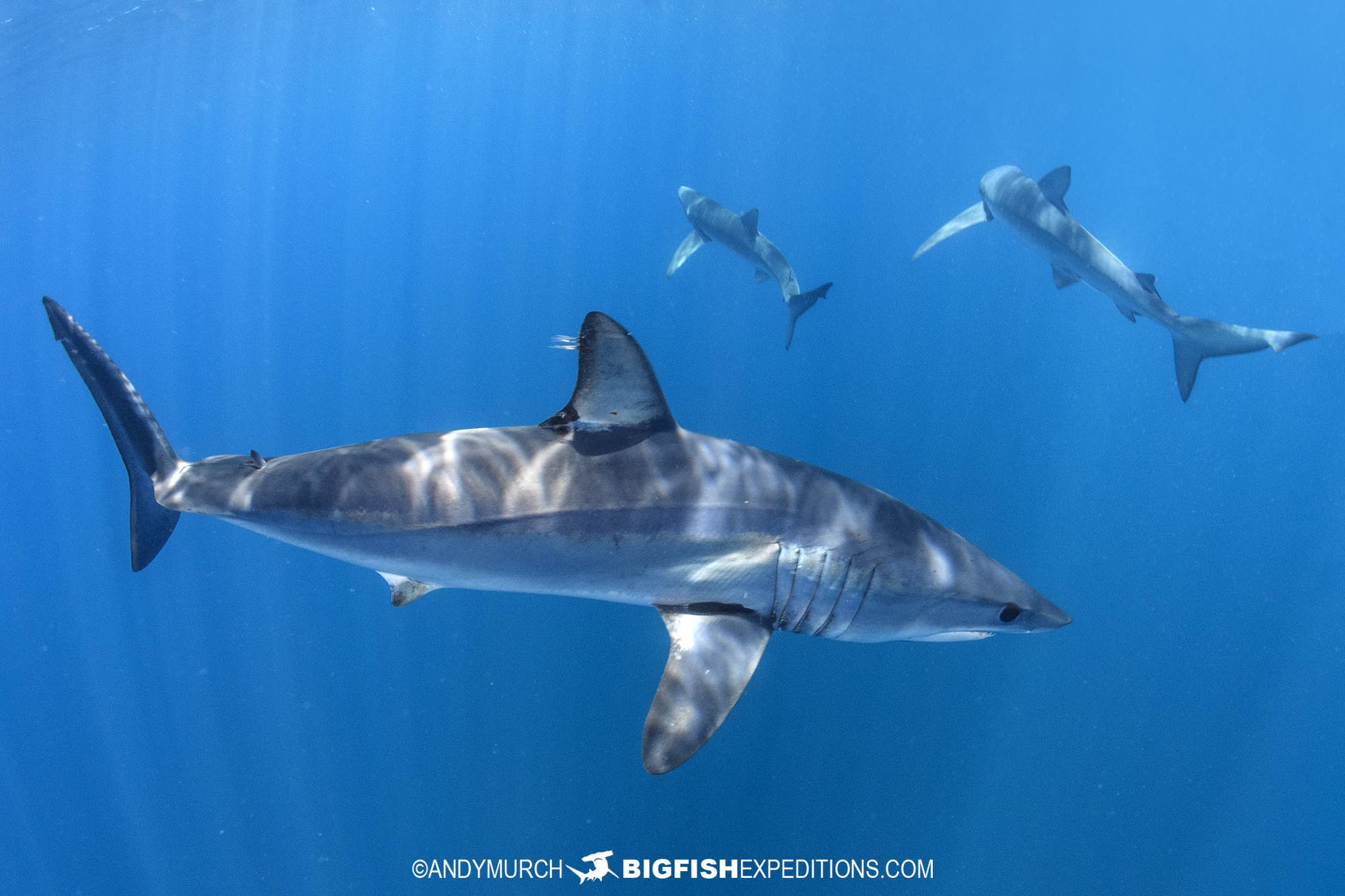 Day Seven:
Forgot to write down how many we saw on day 7. Reviewing my images, there must have been at least 1 mako and 2 blues. The encounters are starting to blur because the action is so consistent.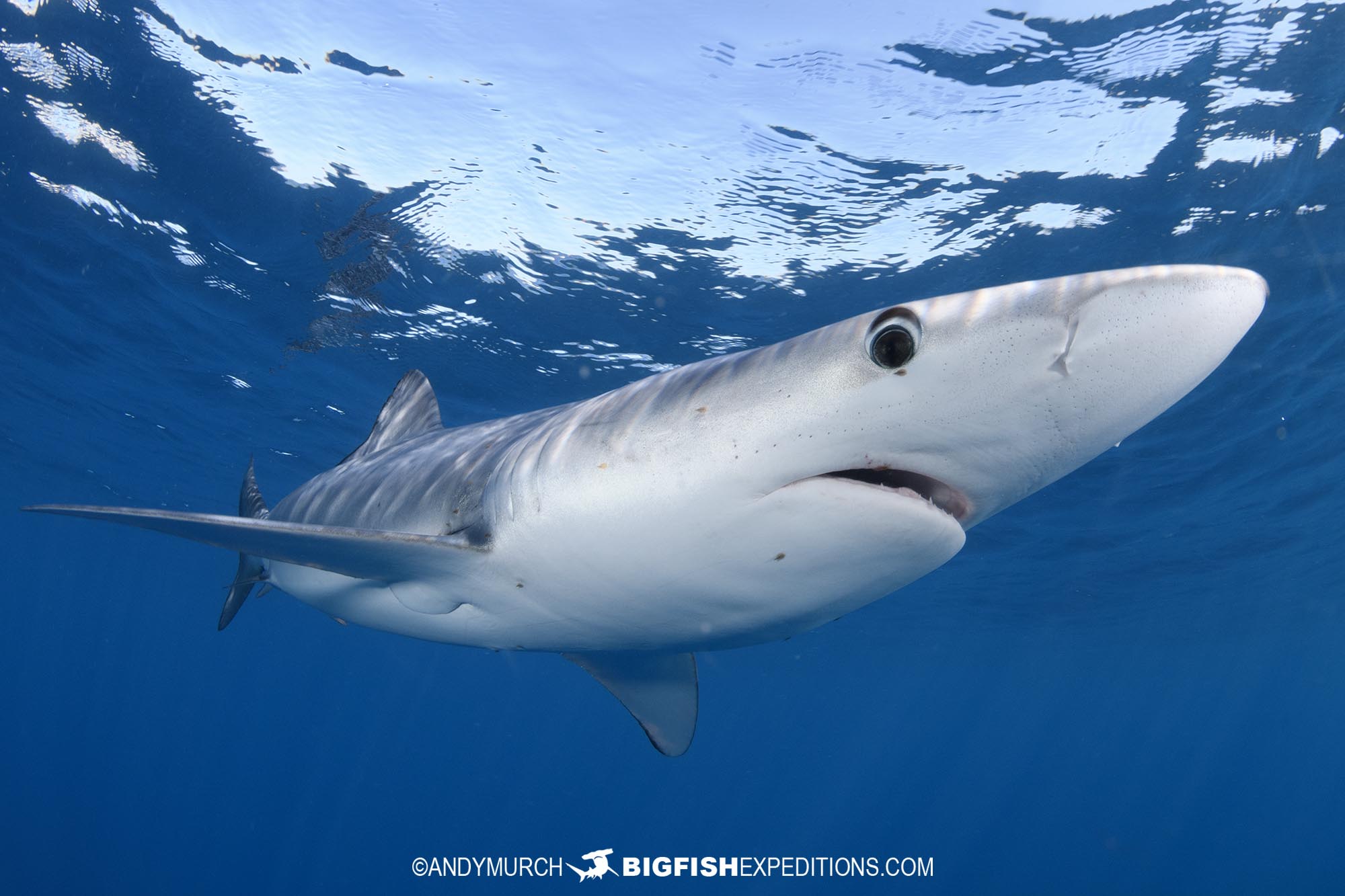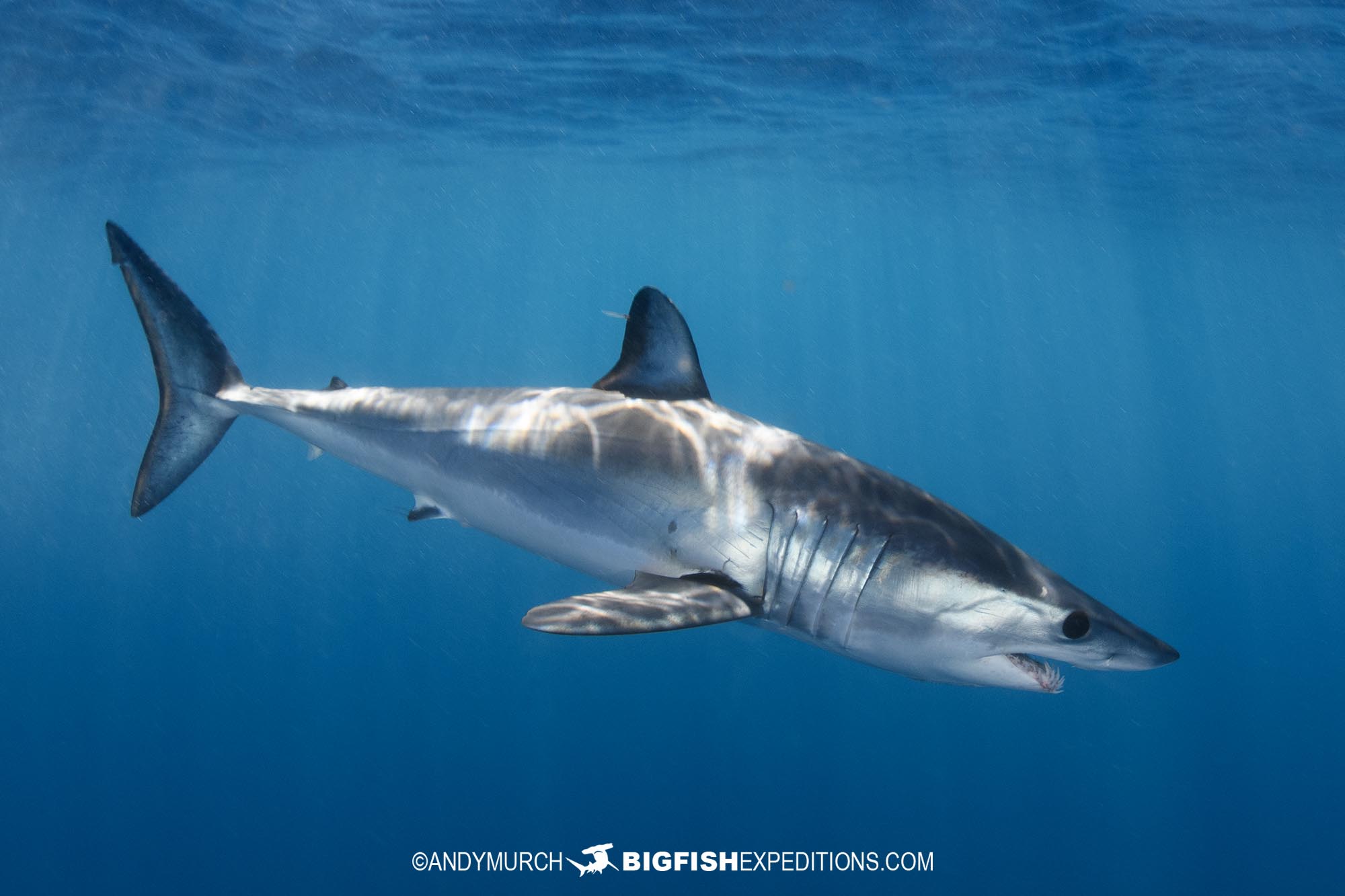 Day Eight:
2 makos, 5 blues.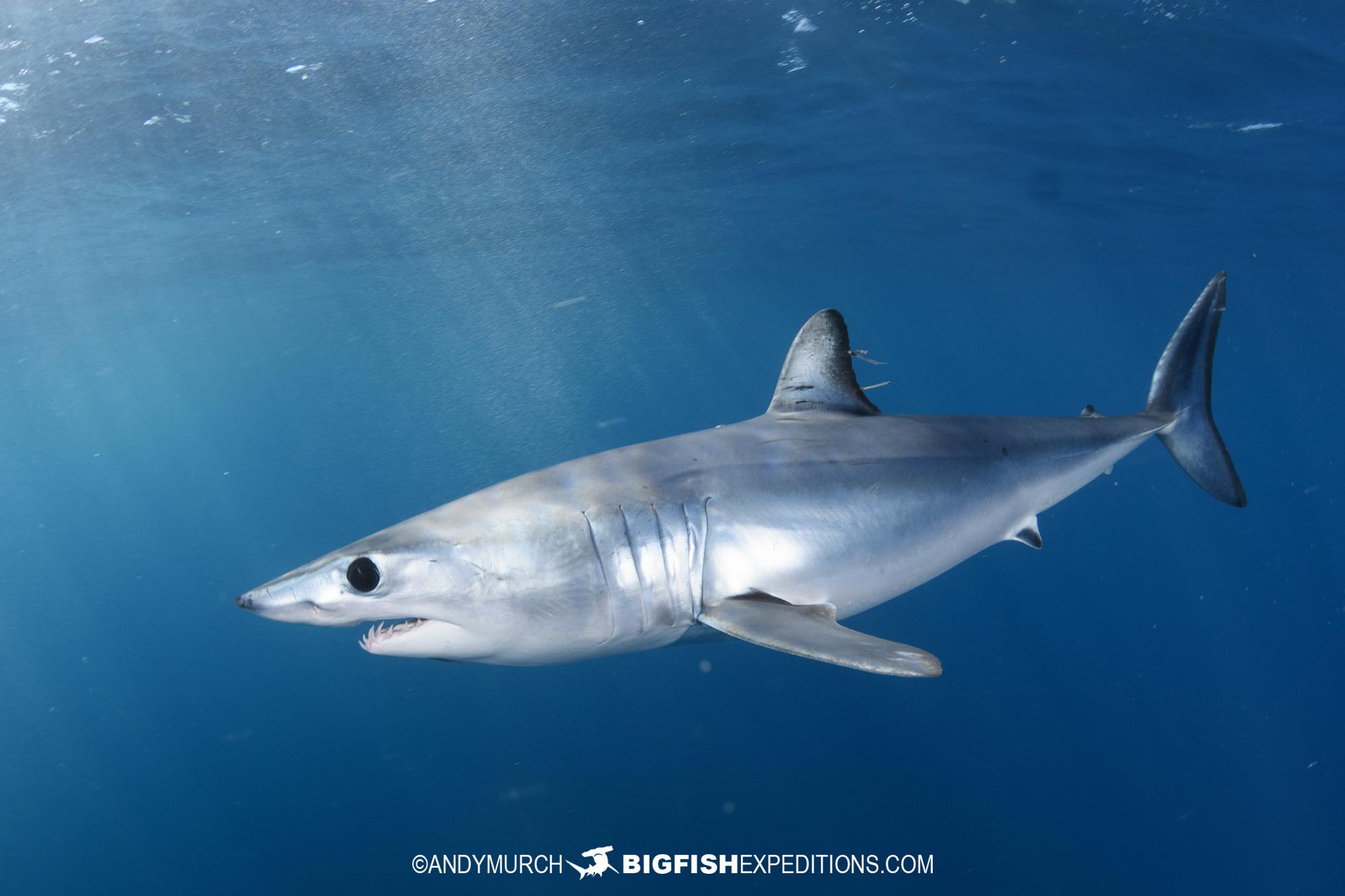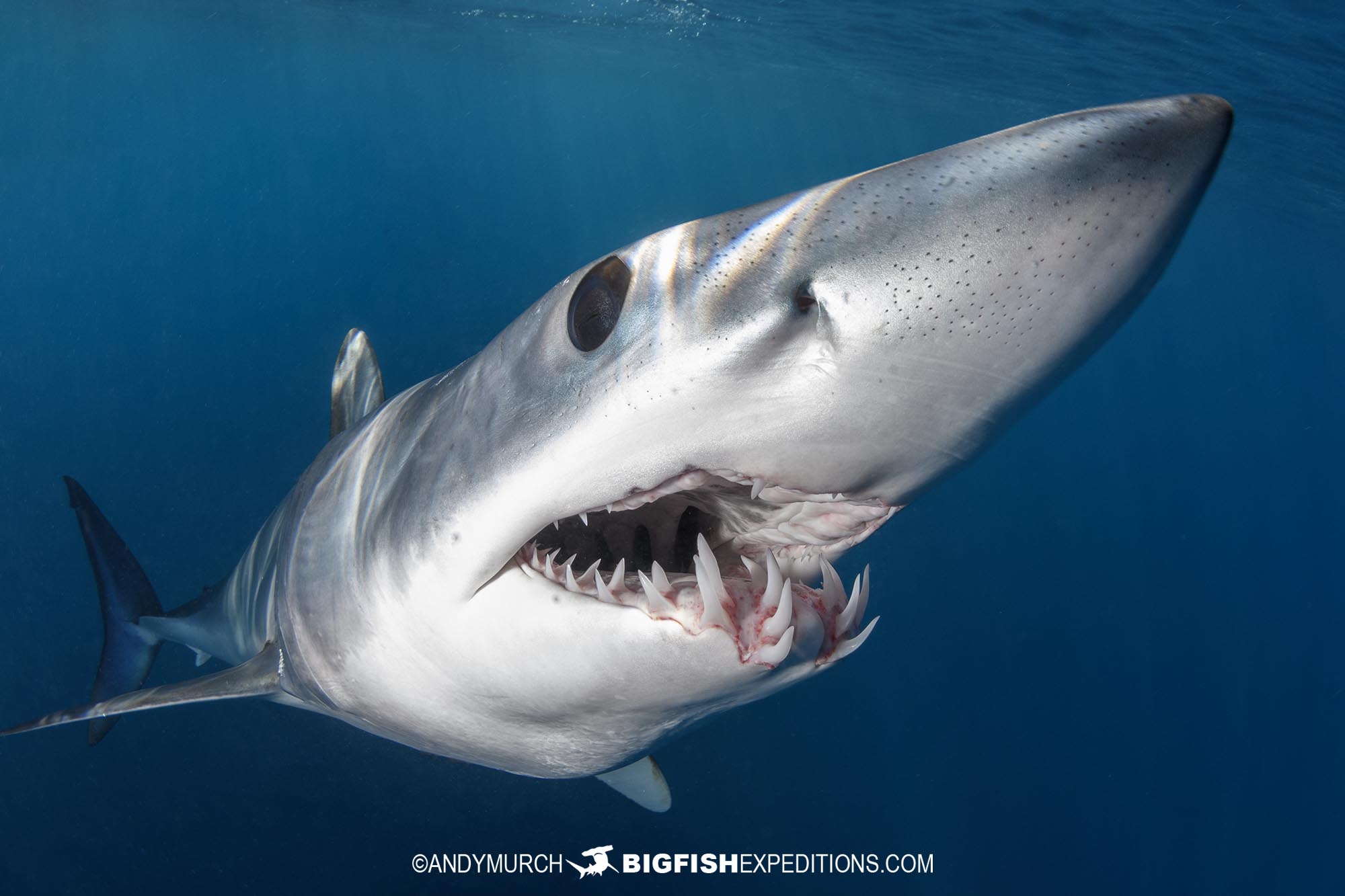 Day Nine:
3 makos on our last day, leaving us with a perfect record!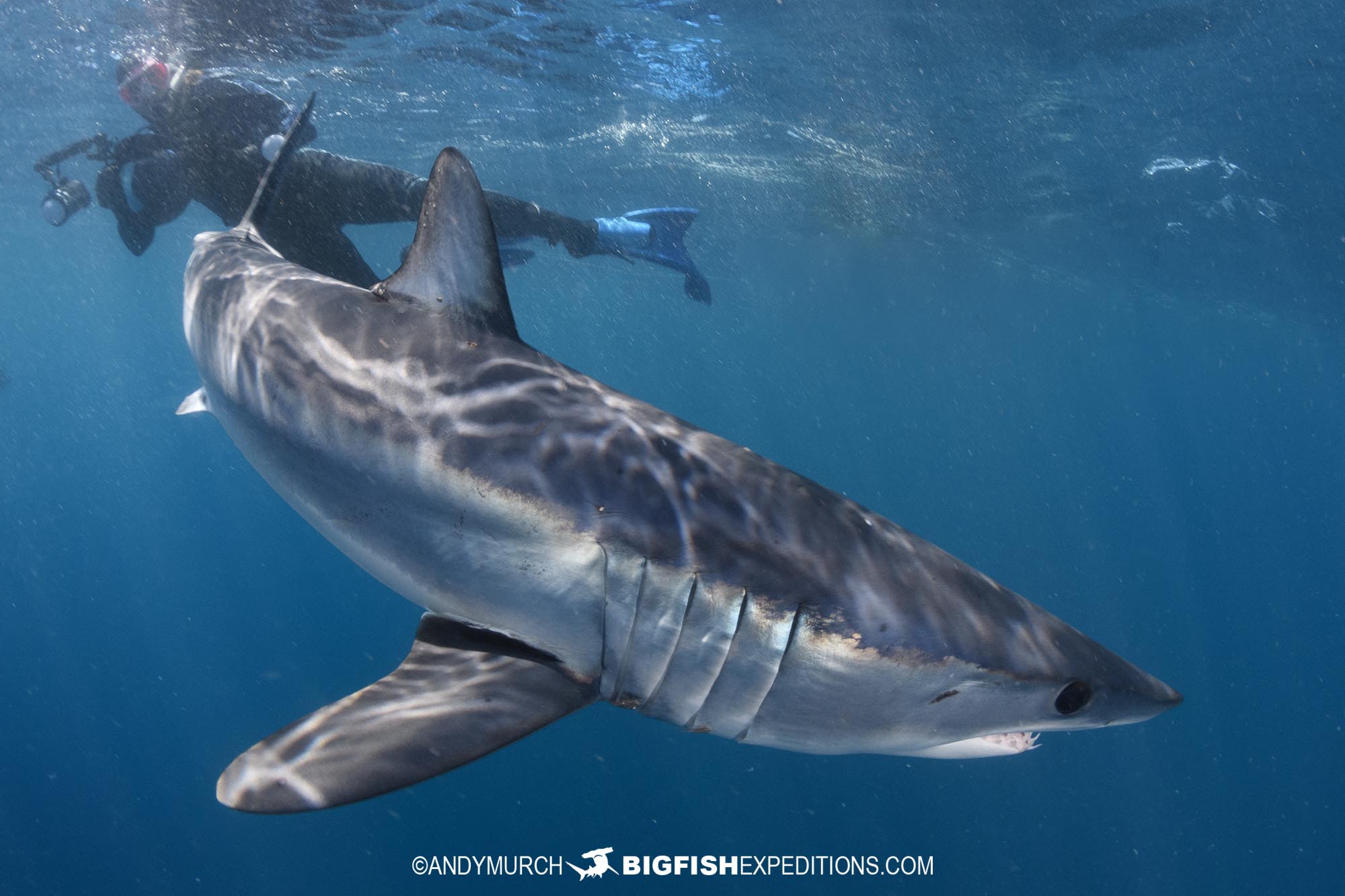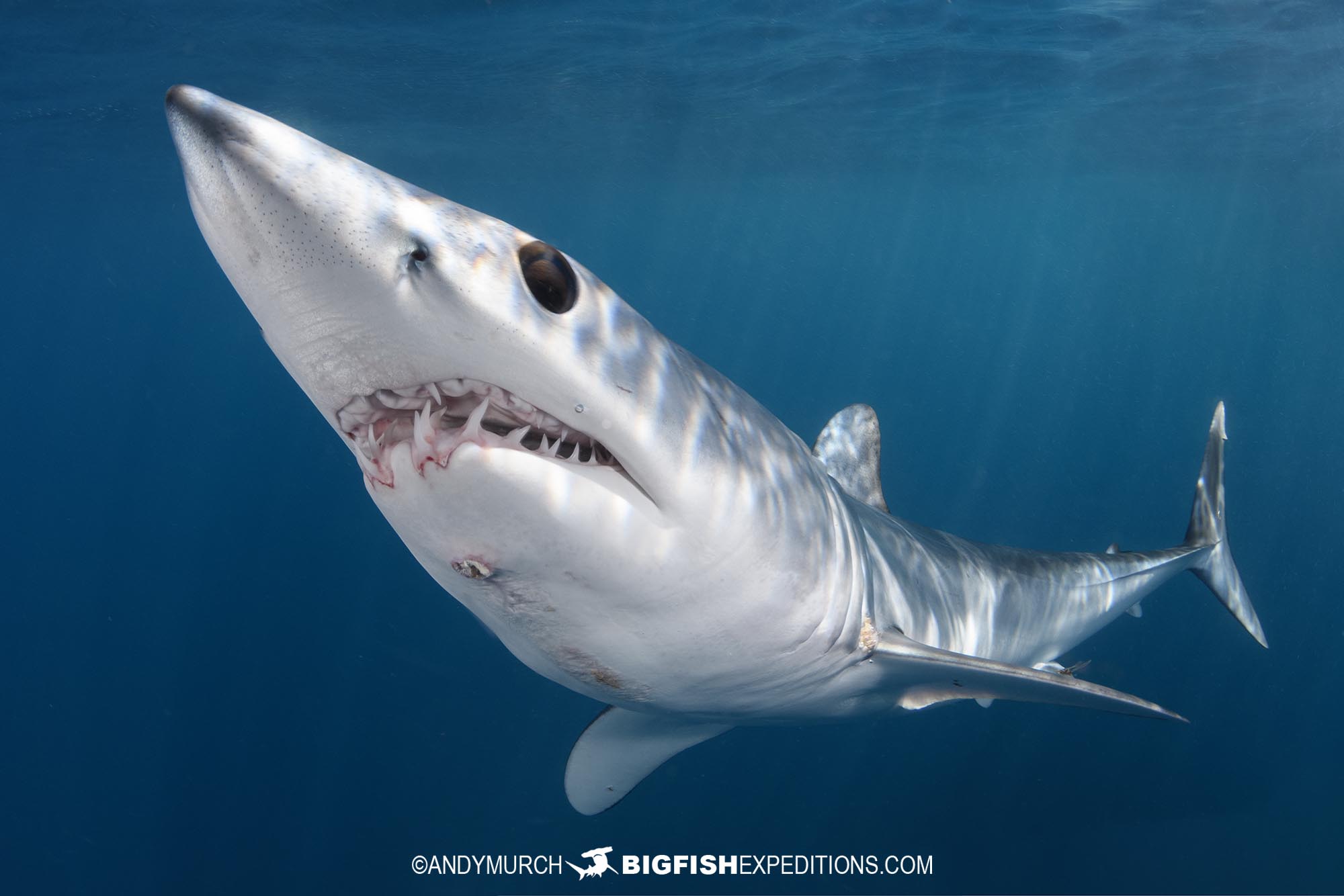 2024 Mako Trips:
Next year, we will of course return to Baja to photograph mako sharks. Our trips are scheduled for exactly the same time to maximizer our chances of the best mako shark encounters.
If you would like to join me on our small group adventure to snorkel with and photograph the fastest sharks in the world, I look forward to hearing from you: Mako and Blue Sharks 2024