Location: Various locations between East London to the Wild Atlantic  South Africa including False Bay
South African Endemic Shark Photography Expedition
The ultimate quest to photograph all of South Africa's endemic shark species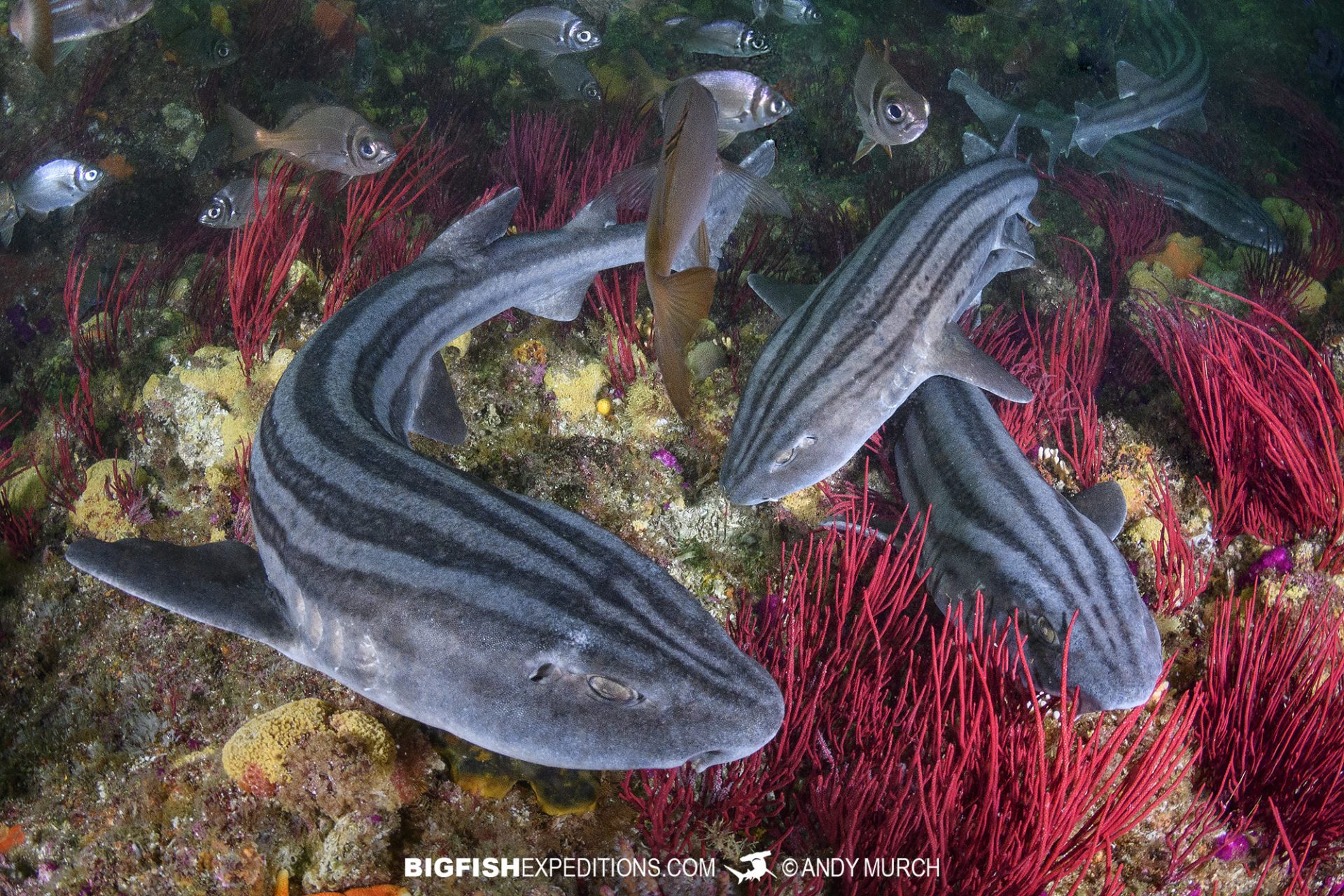 If you are a serious shark fan and want to photograph as many sharks as possible, we are running a very special South African Endemic Shark Diving Expedition.
This expedition will start on the Indian Ocean side of South Africa in East London. From there we will move to Port Elizabeth, Plettenberg Bay, False Bay, and finish with some exploratory diving on the wild Atlantic coast of South Africa. At each location we will conduct chummed reef dives to photograph all the common species of catsharks, plus rarely seen Tiger Catsharks, Lined Catsharks, Brown Shysharks, and Natal Shysharks.
The trip will include three days of diving in the Western Cape because of the sheer abundance and diversity of shark species in that area. In False Bay alone, we will probably  encounter Leopard Catsharks, Pyjama Catsharks, Puffadder Shysharks, Dark Shysharks, Spotted Gully Sharks, huge Broadnose Sevengill Sharks and Tiger Catsharks. We will also spend a day offshore diving with Blue Sharks, and Makos.
Although you will be staying in comfortable lodges, this will be 'real' expedition, diving in some the wildest places left on our planet. This trip will raise the bar of what you consider 'Adventure'.
THE ENCOUNTER
Diving with all of South Africa's accessible sharks and some that are usually completely inaccessible!
REQUEST MORE INFO
DATE
February 4-16 2 SPOTS AVAILABLE
PRICE (USD)
$6995 per person double occupancy
---
$7995 single occupancy
LEADER
Andy Murch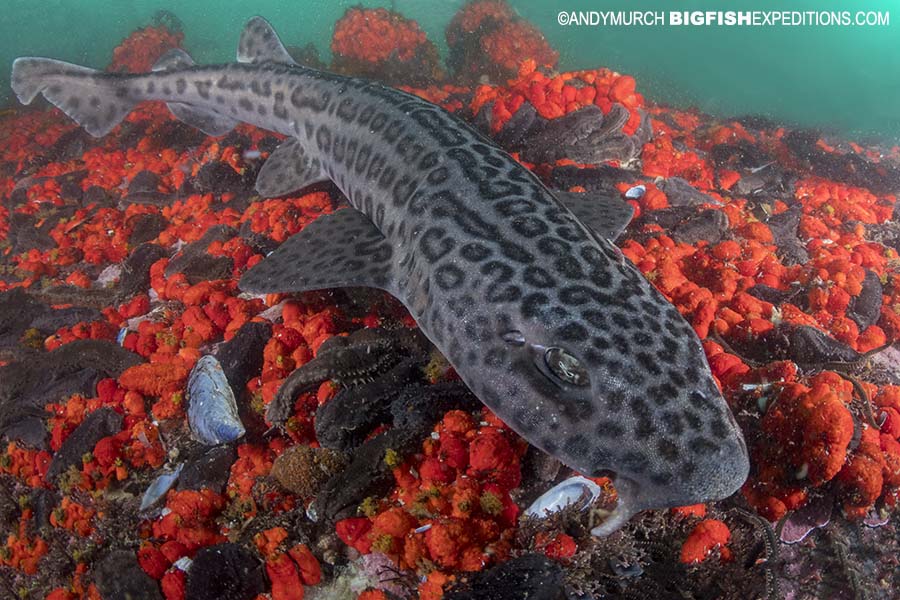 DATE
February 8-21 7 SPOTS AVAILABLE
PRICE (USD)
$8495 per person double occupancy
---
$9995 single occupancy
LEADER
Andy Murch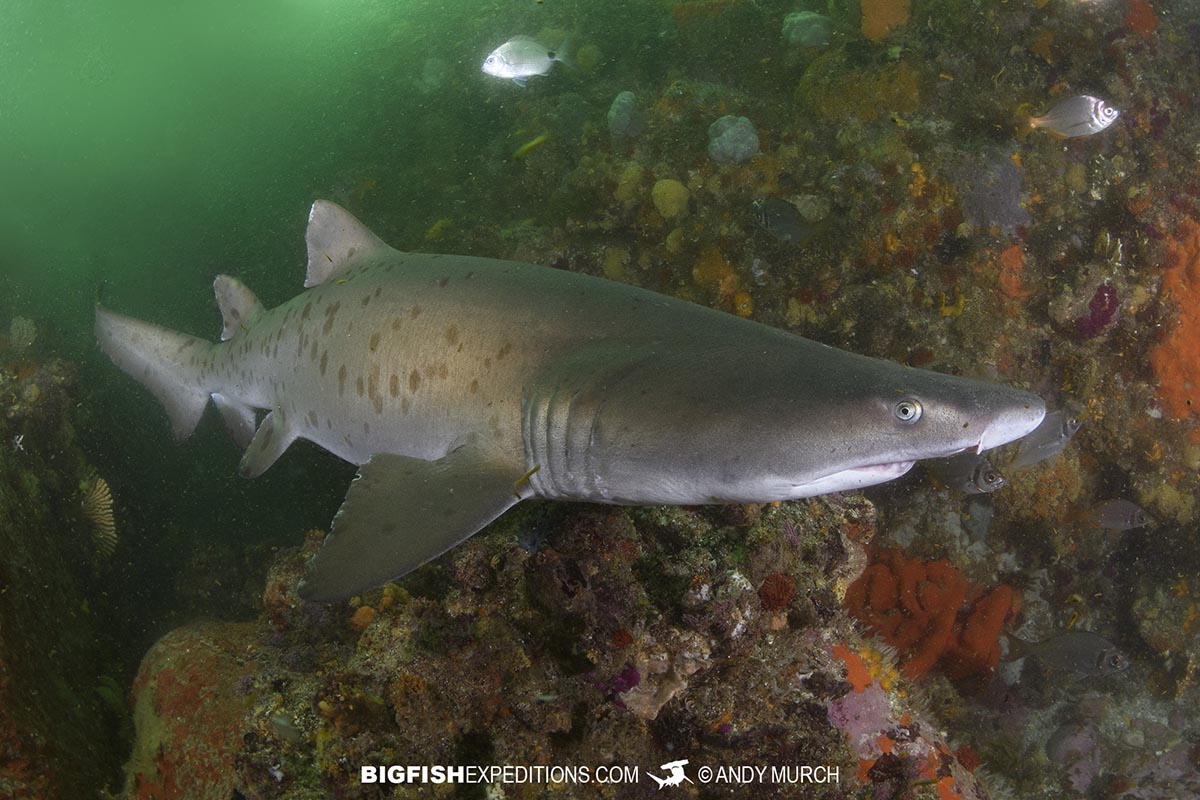 DATE
February TBA 7 SPOTS AVAILABLE
PRICE (USD)
$TBA per person double occupancy
---
$TBA single occupancy
LEADER
Andy Murch
ACCOMMODATION
Comfortable hotels or lodges in East London, Port Elizabeth, Plettenberg Bay, False Bay, and the wild west coast.
EXPERIENCE LEVEL
Experienced open water divers only.
CONDITIONS
Water Temp: 13 – 18º C (7 mm suit recommended)
Water visibility: 3 – 30 meters
WHAT'S INCLUDED
12 Nights in a variety of comfortable hotels and lodges.
Airport transfers (East London and Cape Town)
Transportation between lodges along the coast of South Africa.
11 days of baited dives. 2-3 dives each day
Professional Shark Diving Guides
Weights and tanks
Breakfast at the hotels and lodges
Pack lunches & drinks on the boats
NOT INCLUDED
Flights
Dinners
Alcohol
Dive gear
Crew gratuities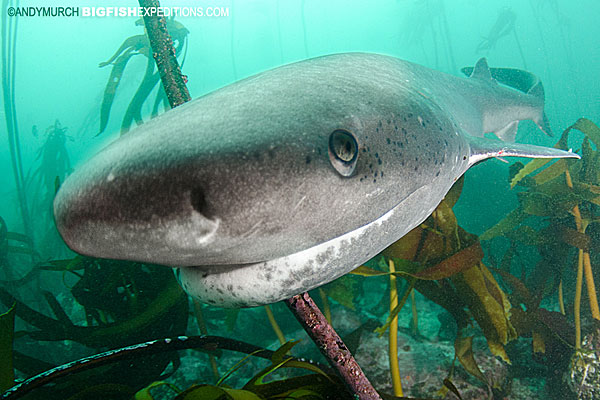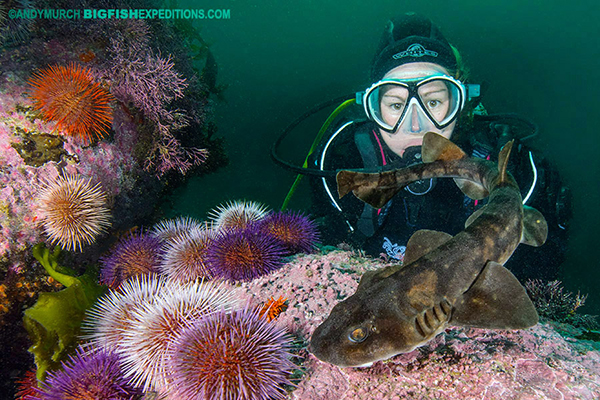 A Unique Opportunity!
We will be visiting a variety of destinations that are already on the diving map, but none of the local operators have experience in attracting endemic catsharks and other shark species, so we will be traveling with our own experienced crew who have been successfully conducting baited shark dives in False Bay for many years. They are as excited as we are about the opportunity to chum for sharks in never-before-chummed spots along the coast of South Africa.
Day 1: Arrive in East London and check into the lodge followed by our first group dinner and briefing about the adventure ahead!
Day 2: Dive East London in search of brown shysharks and lined catsharks which are unique to this area.
Day 3: Second day of diving in East London before transferring to Port Elizabeth and settling into the next lodge.
Day 4: Today we will dive Port Elizabeth with many species of sharks on a stunning backdrop of whip corals and hard coral ledges. This is an especially good spot to find leopard catsharks displaying intricate honeycomb patterns that you cannot see further west.
Day 5: On our second day of diving at Port Elizabeth we will split our dives between the many catshark species that live in the area and dives with raggedtooth aka sandtiger sharks. In the afternoon we will drive west to Plettenberg Bay and check into our third lodge.
Day 6: Dive Plettenberg Bay; another excellent spot for shark variety, this time set against a beautiful backdrop of white hard corals.
Day 7: Second day of shark diving at Plettenberg Bay. Depending on conditions, we may also snorkel at a South African fur seal colony. In the afternoon we will move to on to False Bay.
Day 8: Today we will explore the stunning help forests of False Bay and dive with enormous sevengill sharks, as well as many endemic catsharks that live in this region.
Day 9: A repeat of yesterday with a dive at a special location to look for tiger catsharks; a species that very few divers have images of.
Day 10: Weather permitting, today we will head far offshore into the deep South Atlantic to dive with blue sharks and mako sharks.
Day 11: In the spirit of a true expedition, this morning we will drive up the west side of South Africa to explore a section of the wild Atlantic coast that divers never visit. We are not sure what to expect except pristine kelp forests which fishermen say is the last stronghold of sevengill sharks. We will probably see many more shark species in this region as well.
Day 12: A full day of diving and exploration on the Atlantic coast. We are very excited to explore this uncharted region!
Day 13: A final morning dive on the Atlantic coast before we return to Cape Town to end the expedition.
After this Adventure, you'll never look at shark diving the same way again.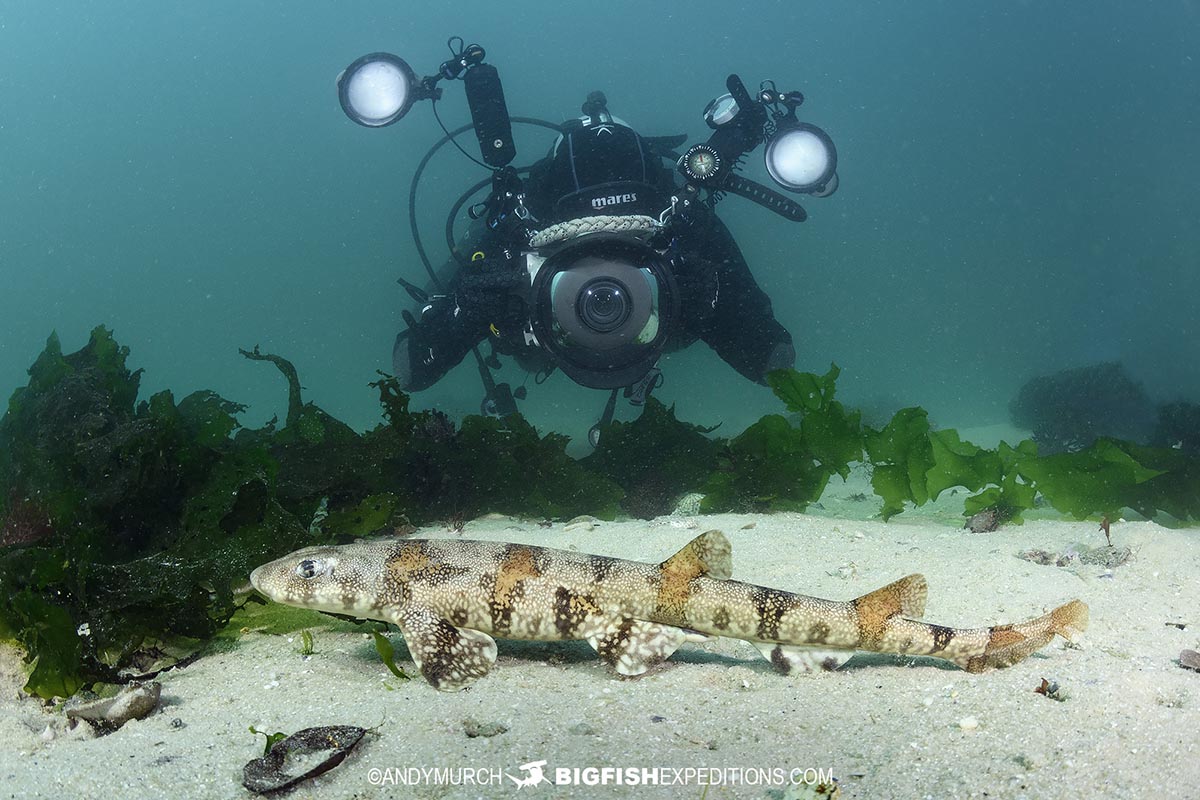 Ready to sign up or have a question about this trip?
Contact Big Fish about this Expedition