Location: Various locations from False Bay to Aliwal Shoal in South Africa
South African Endemic Shark Photography Expedition
The ultimate quest to photograph all of South Africa's endemic shark species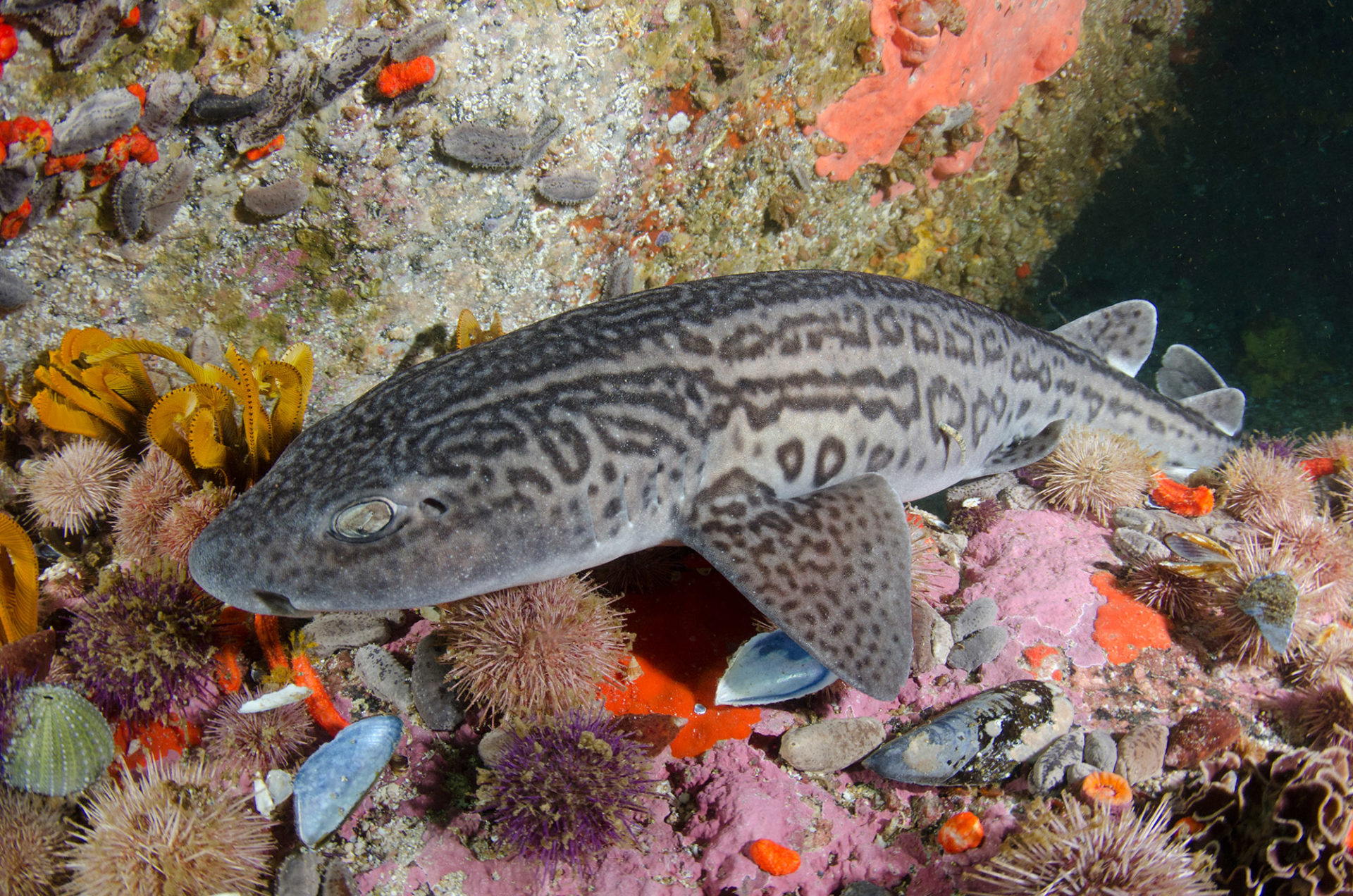 If you are a serious shark fan and want to photograph as many sharks as possible, we are running a very special 'once only' South African Endemic Shark Expedition in March 2021.
Apart from the sevengills, puffadder shysharks, dark shysharks, pyjama catshark, leopard sharks, and spotted gully sharks that live in False Bay, there are a number of other species of South African sharks that divers very rarely get access to.
After diving False Bay to photograph the more common catshark species and spotted gully sharks that are found there, we will be traveling east along the Indian Ocean coastline of South Africa, and stopping at Plettenberg Bay, Port Elizabeth, East London, and all the way to Aliwal Shoal. At each location we will conduct chummed reef dives to photograph different catsharks including rarely seen Tiger Catsharks, Lined Catsharks, Brown Shysharks and Natal Shysharks.
We will also work with fishermen in False Bay and Aliwal Shoal where there are resident populations of deepwater squaloid sharks that divers never see. The sharks are an abundant part of the fishermen's bycatch during their 'redfish' fishing activities. For the abyssal species, we will release these sharks with divers in the water so that we have a chance to snap a few shots of very unusual sharks as they swim back to their natural habitat. Although 'purists' may not be interested in this particular part of the trip, it is important to remember that this is essentially an eco-science trip to record all species of endemic sharks that we will have access to.
We expect this to be a very productive trip where we see at least 10 endemic South African shark species. We are limiting the group size to 5 guests plus Andy Murch as trip leader. It will be a relatively long trip compared to our standard week long shark safari but the reward for serious shark fanatics will be worth the time and expense!
THE ENCOUNTER
Diving with all of South Africa's accessible sharks and some that are usually completely inaccessible!
SIGN UP NOW
DATE
March 13-25 1 SPOT AVAILABLE
PRICE (USD)
$5,995 per person double occupancy
---
$6,995 single occupancy
LEADER
Andy Murch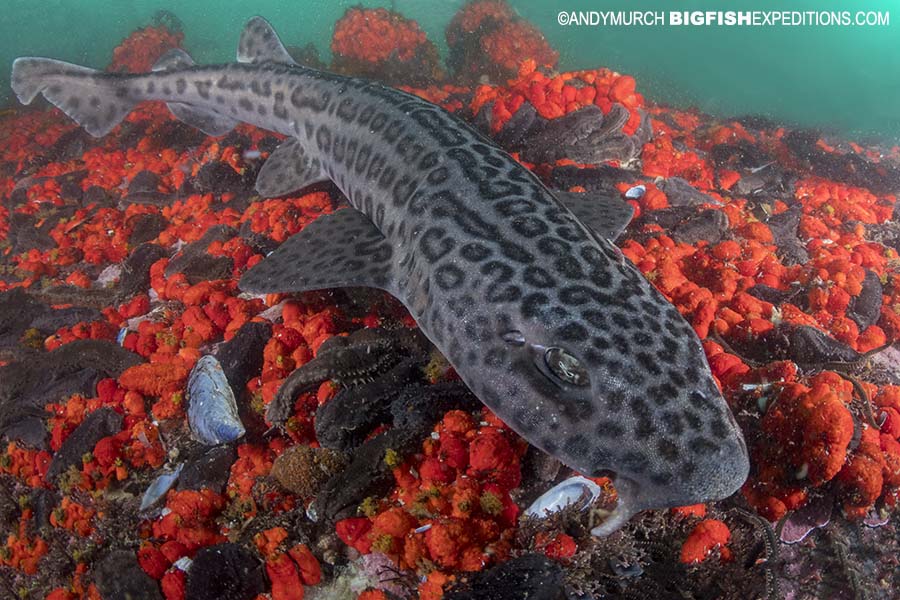 ACCOMMODATION
Comfortable hotels or lodges in Simon's Town, Port Elizabeth, East London and Umkomaas.
EXPERIENCE LEVEL
Experienced open water divers only.
CONDITIONS
Water Temp: 14 – 24º C (7 mm suit recommended)
Water visibility: 5 – 30 meters
WHAT'S INCLUDED
12 Nights in a variety of comfortable hotels along SA's east coast.
Airport transfers (CPT to Simonstown, Umkomaas to DUR)
Transportation between lodges along the east coast of South Africa.
11 days of baited dives. 2-3 dives each day
Deepsea shark encounters (accompanying fishermen)
Professional Shark Diving Guides
Weights and tanks
Breakfast at the hotels and lodges
Pack lunches & drinks on the boats
NOT INCLUDED
Flights
Dinners
Alcohol
Dive gear
Crew gratuities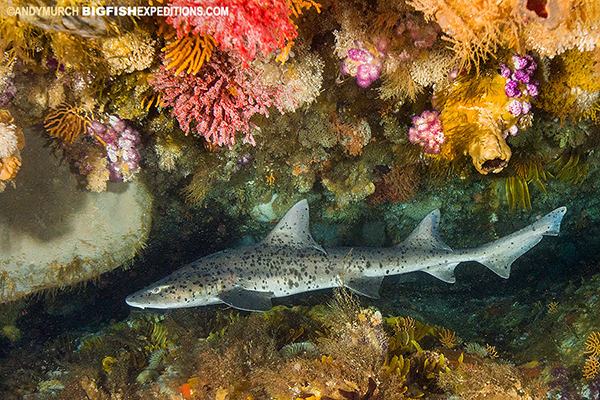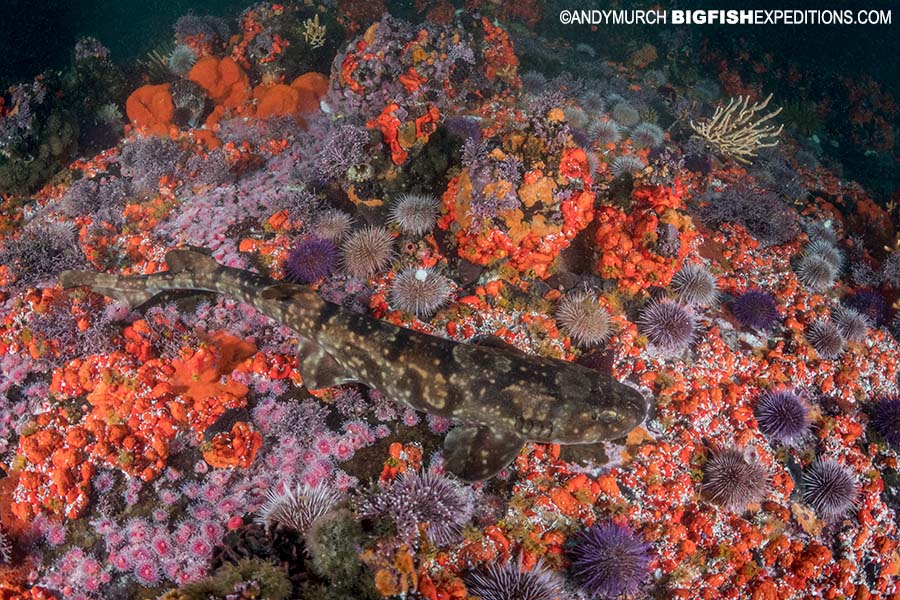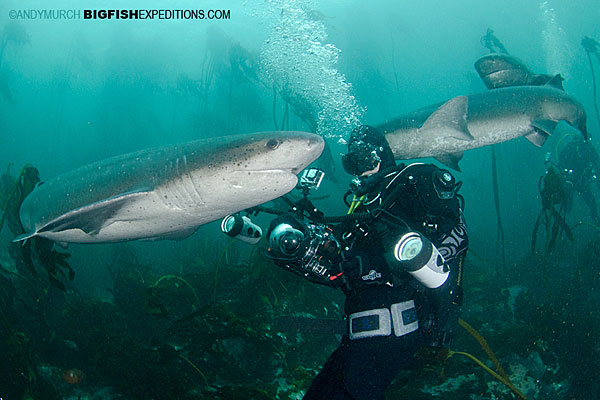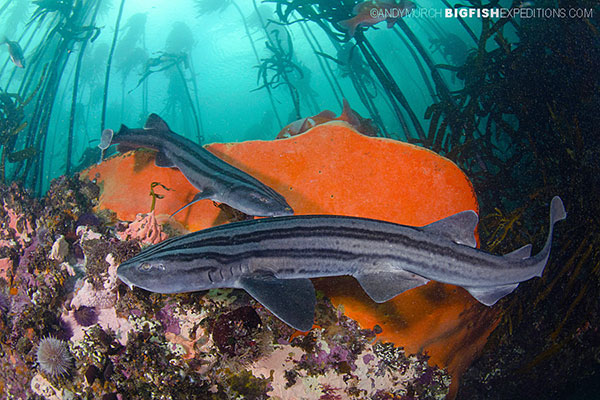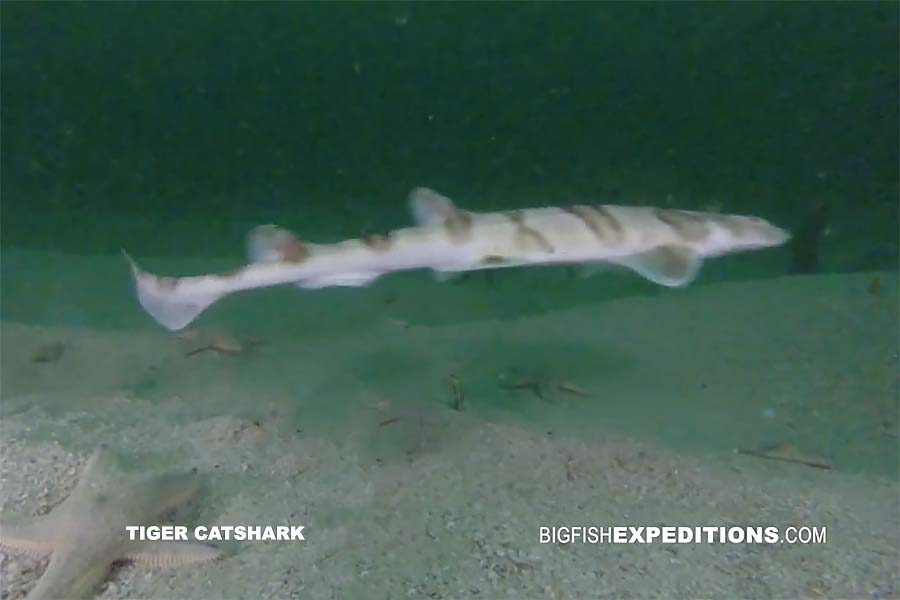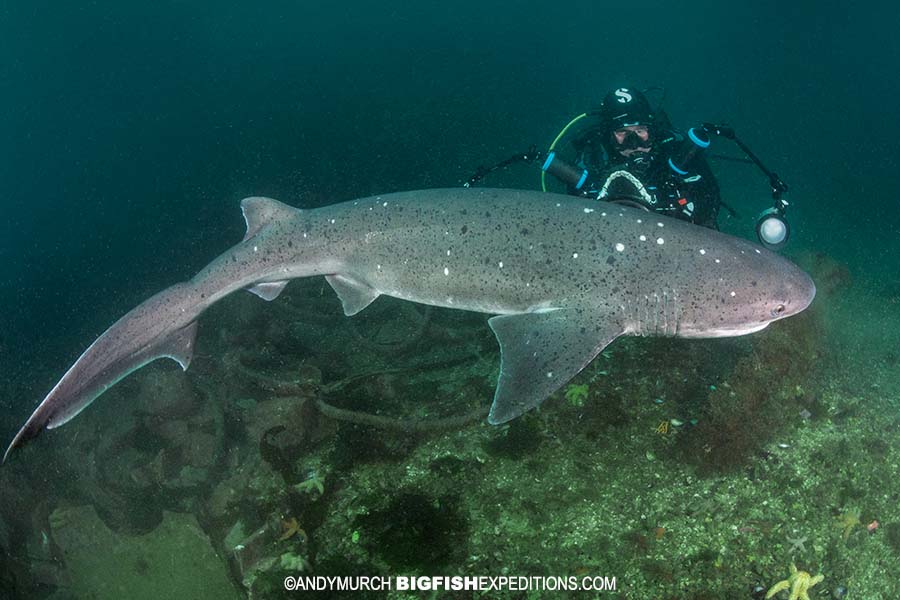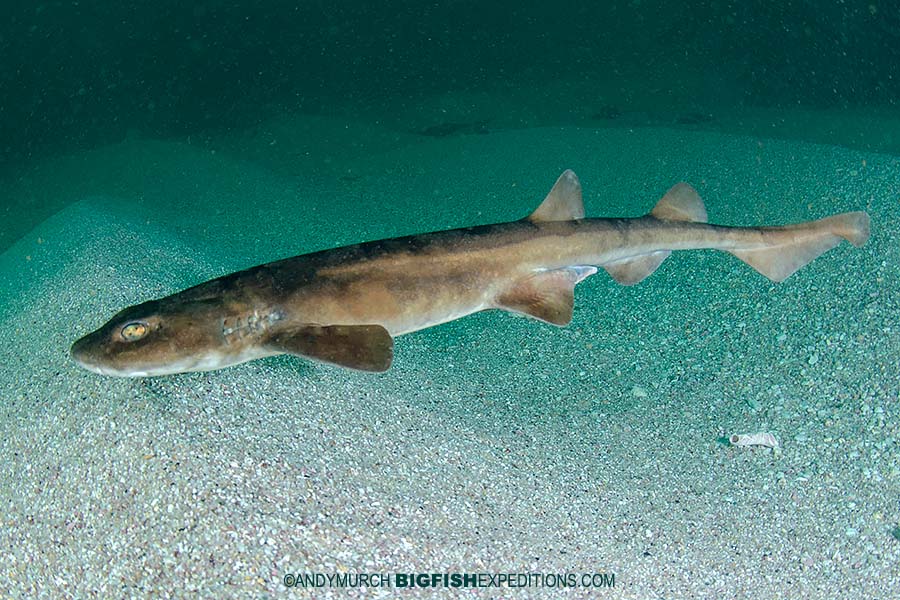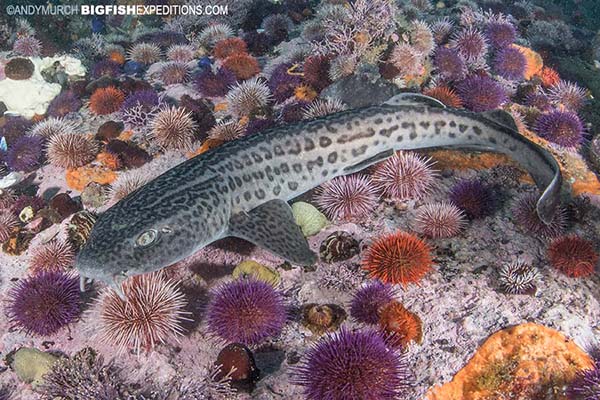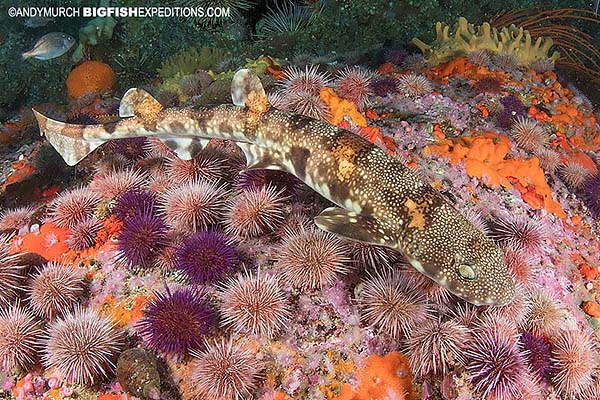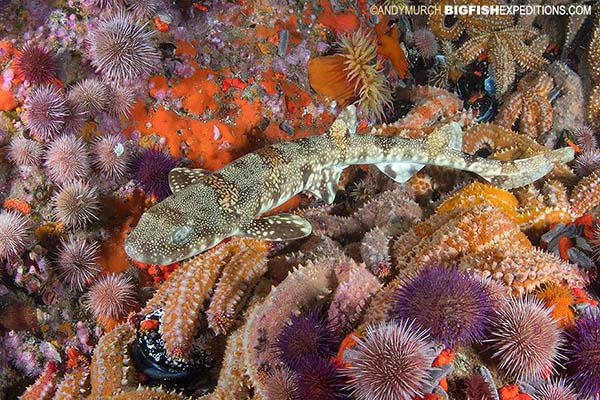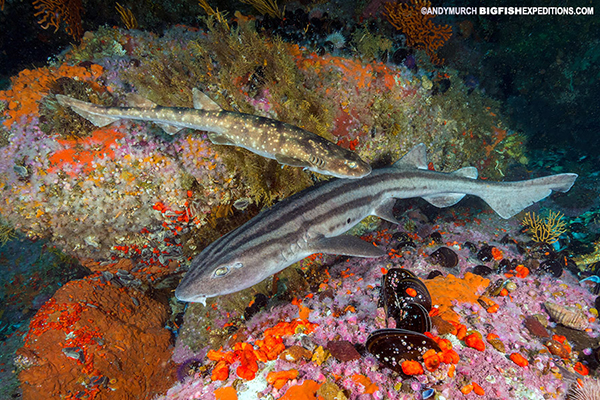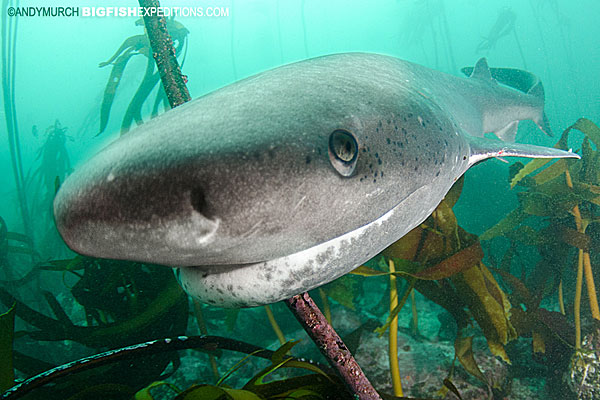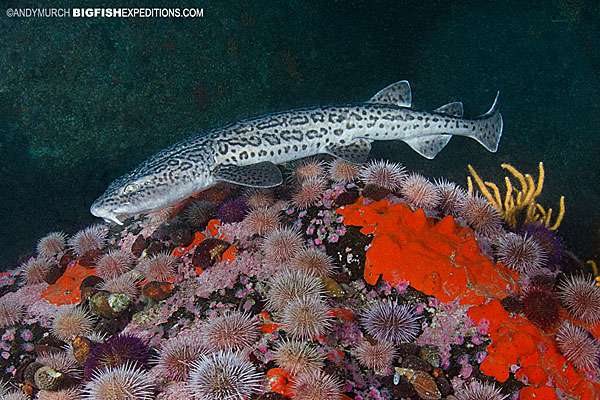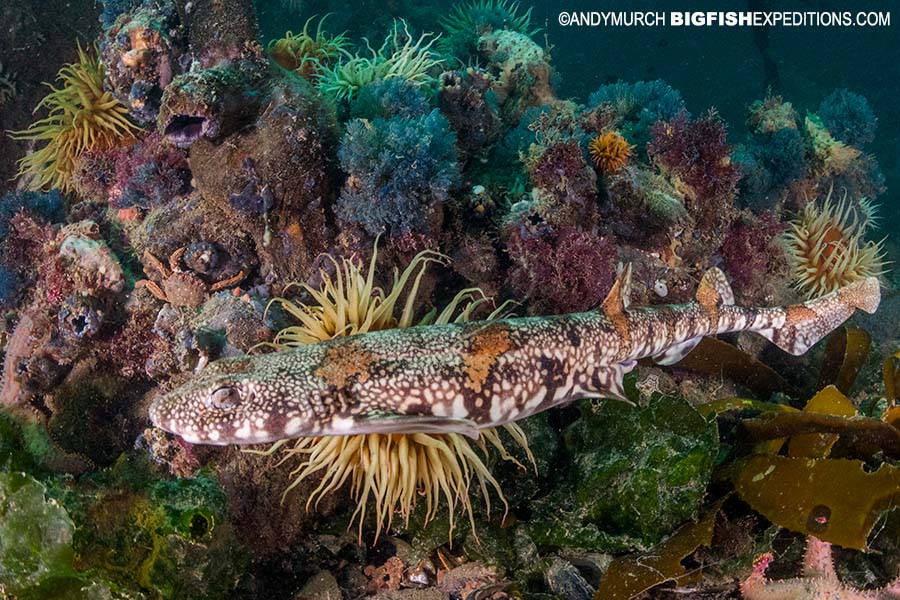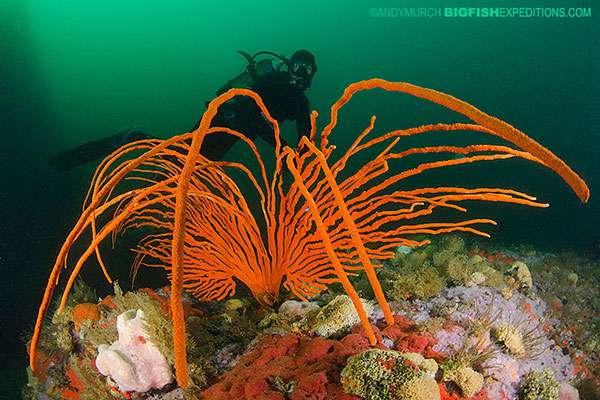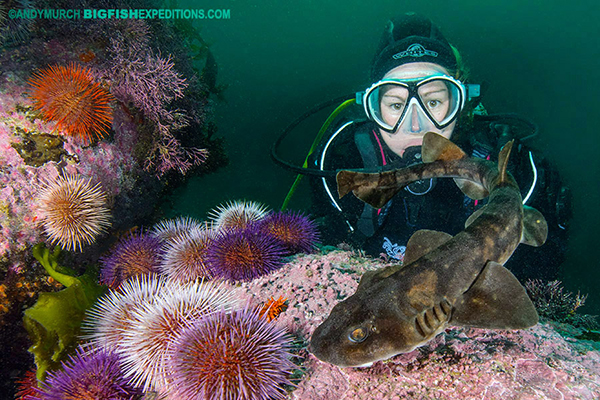 A unique 'once only' opportunity!
We will be visiting a variety of destinations that are already on the diving map, but none of the local operators have experience in attracting endemic catsharks and other shark species. We will be traveling with the crew from Shark Explorers who have been successfully conducting baited shark dives in False Bay for many years. They are as excited as we are about the opportunity to chum for sharks in never-before-chummed spots along the Indian Ocean side of South Africa.
Day 1

DAY 1
Arrive in Cape Town and transfer to the Quayside Hotel in Simonstown.

Day 2-4

Dive False Bay shallow reefs to get the 4 normal species of catsharks.

Dive deeper to see if we can attract other catsharks. Max 40m.
Accompany deep sea fishermen that bring up deepwater sharks as bycatch.

Day 5-6
Transfer to Plettenberg Bay. Dive Plettenberg Bay to look for Brown Shysharks and Tiger Catsharks.
Transfer to Port Elizabeth.
Day 7-8
Dive Port Elizabeth to look for Natal Shysharks, Brown Shysharks, and Tiger Catsharks.
Transfer to East London.
Day 9-10
Dive East London to look for Natal Shysharks, Lined Catsharks and Smoothhound Sharks.
Transfer to Umkomaas.
Day 11-12
Dive Aliwal Shoal to look for more catsharks. Then, accompany deepwater fishermen that bring up abyssal green-eyed sharks as bycatch during their red-fish fishing.
Day 13
Transfer to Durban Airport.
Ready to sign up or have a question about this trip?
Contact Big Fish about this Expedition