Blue Whale Expedition in East Timor
Swim with the biggest animal that has ever lived!

A rare opportunity to swim with the largest animal in the world
In October and November each year, blue whales migrate through the crystal clear waters of East Timor. When this incredible event occurs, we are there to meet them.
With the help of expert guides, we will put you right in the path of the largest animal that has ever lived, observing the whales as they briefly slip by under the surface.
Imagine this encounter
You plunge into the water in front of a behemoth and float above it or free-dive down to its eye-level as it glides past. You feel like an insect next to its unimaginable bulk. Perhaps you see a glimmer of recognition; a slight flick of its eye in your direction. After a few tantalizing seconds, the whale mysteriously dissolves back into the deep blue void, surfacing 10-12 minutes later for another few breaths before diving again.
A chance to swim with an amazing selection of cetaceans
Although this is officially a blue whale trip, they are not the only cetaceans that pass by Timor L'este. During your Whale and Dolphin snorkeling safari, you may have the opportunity to snorkel with many other species including Spinner Dolphins, Dwarf Spinner Dolphins, Bottlenose Dolphins, Fraser Dolphins, Risso Dolphins, Blue Whales, Sperm Whales, Orcas, Pilot Whales, Melon-headed Whales, and Cuvier's Beaked Whales.
Each species has its own behavior. Blue whales feed for long periods during the day. Consequently, the style of encounters that we enjoy with them are fly-bys; the whales swim past underwater, you watch them wide-eyed for a few seconds and then return to the boat in order to repeat the process.
Sperm whales are quite different. On occasion, they rest in groups close to the surface. Smaller whales and dolphins sometimes approach the boat and play in the bow wave, others are very shy. Some allow close encounters underwater.
THE ENCOUNTER
Snorkeling with blue whales and other cetacean species in East Timor
REQUEST MORE INFO
DATE
October 26-November 1 2 SPOTS AVAILABLE
PRICE (USD)
$3,995 per person double occupancy ($600 single room upgrade)
LEADER
Jennifer Idol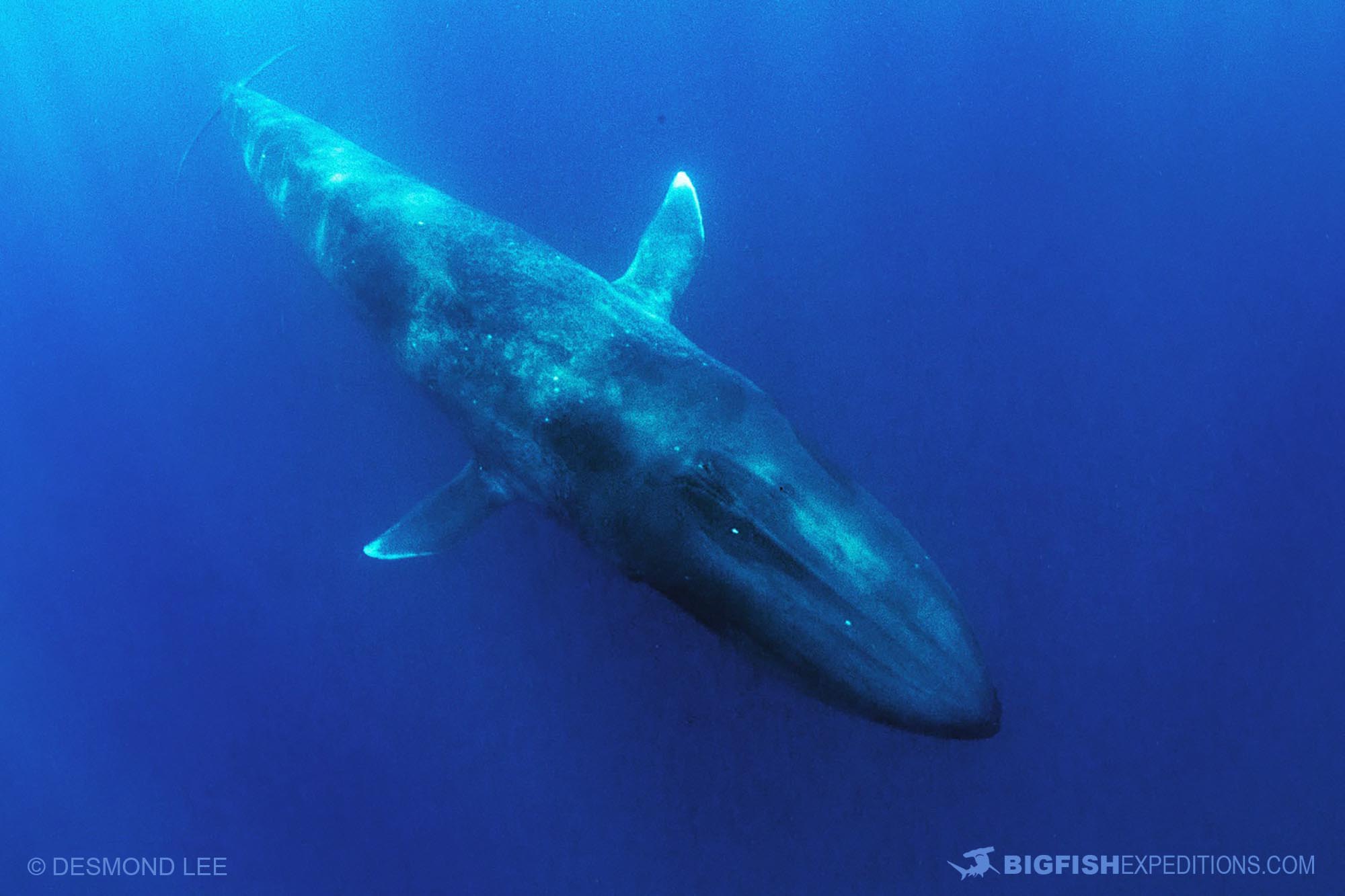 DATE
October TBA 5 SPOTS AVAILABLE
PRICE (USD)
$TBA per person double occupancy ($600 single room upgrade)
LEADER
Jennifer Idol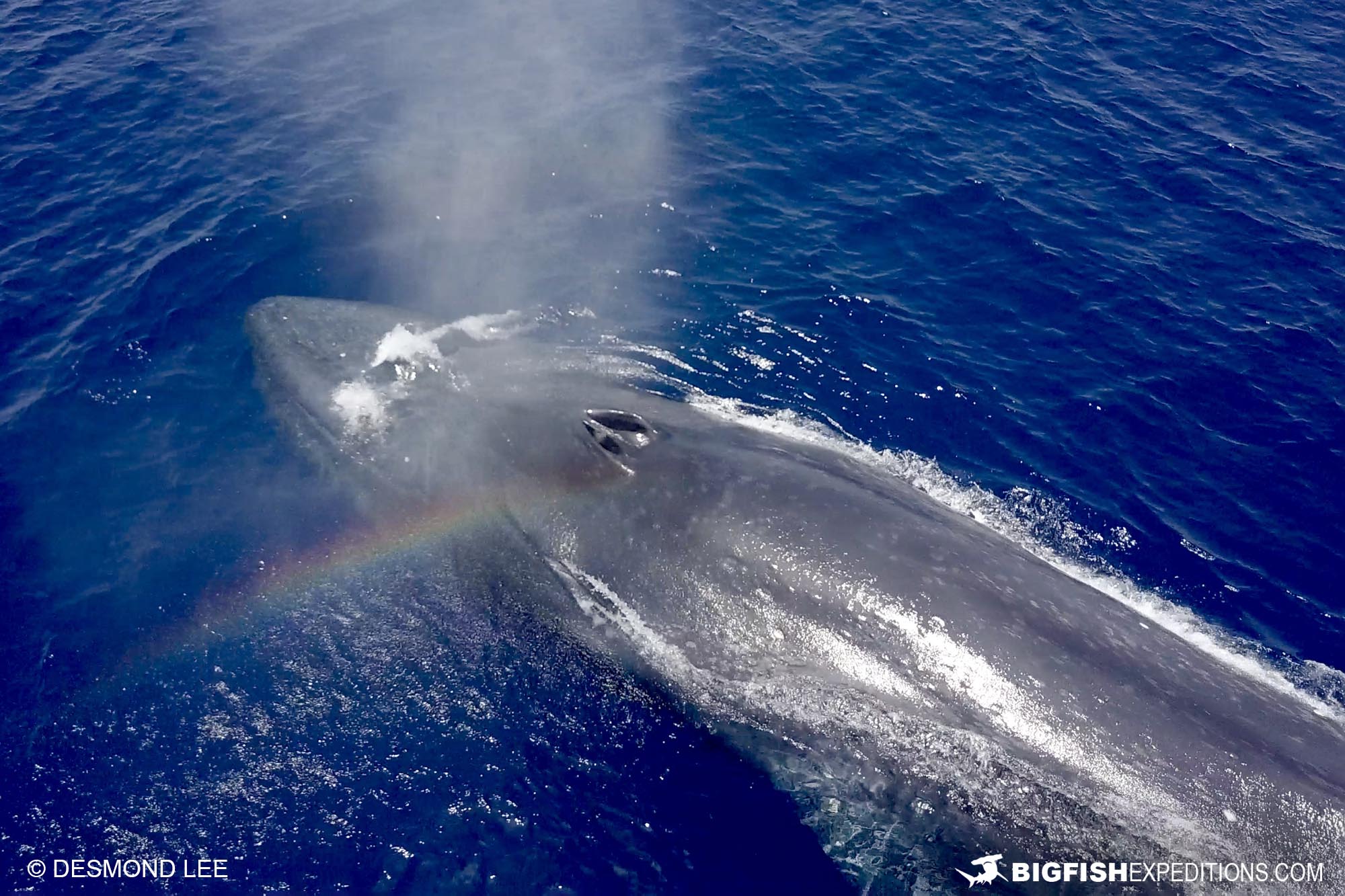 DATE
October TBA 5 SPOTS AVAILABLE
PRICE (USD)
$TBA per person double occupancy ($600 single room upgrade)
LEADER
Jennifer Idol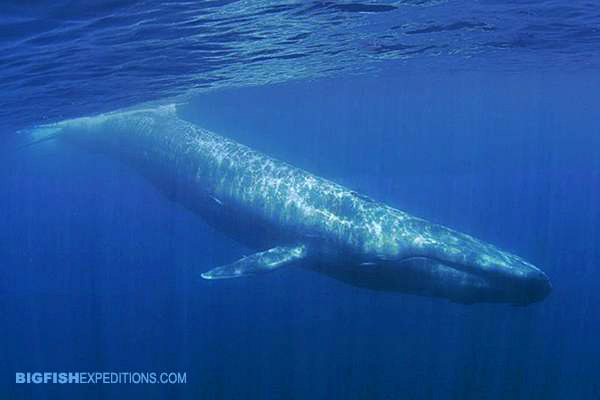 ACCOMMODATION
Double occ. ensuite cabins at the dive resort.
EXPERIENCE LEVEL
Snorkeling experience only. Free diving is allowed.
WHAT'S INCLUDED
Ground transfers to/from Dili Airport
6 nights in a comfortable cabin at the dive resort
All meals
5 days at sea with whales
Experienced captain and guide
Fins and mask if required
Weight belts
NOT INCLUDED
Flights
Alcohol
Crew tips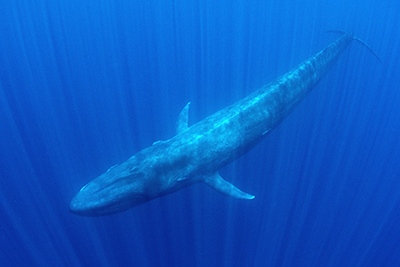 Ready to sign up or have a question about this trip?
Contact Big Fish about this Expedition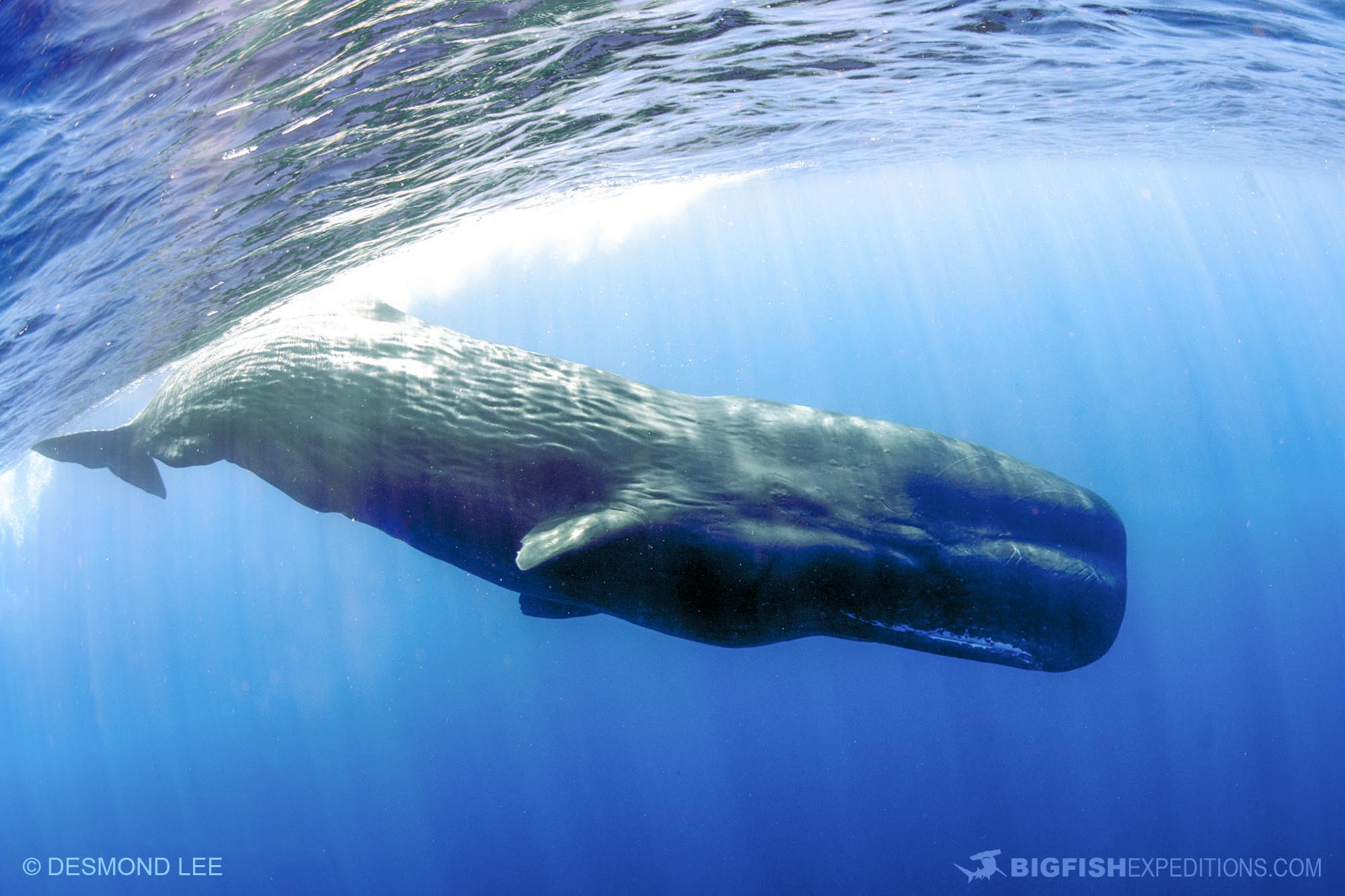 Leave your dive gear at home
Blue whales and other cetaceans may be enormous but they are also very shy animals. Noisy scuba equipment would frighten the whales into a deep dive so it is far better if we take a minimalist approach.
This encounter requires nothing more than a mask, snorkel and fins. The most effective way to get as close as possible to the whales is to judge their direction of travel, slip into the water and float at the surface in their path.