A Big Fish Expeditions Trip Report
By BFE Trip Leader Andy Murch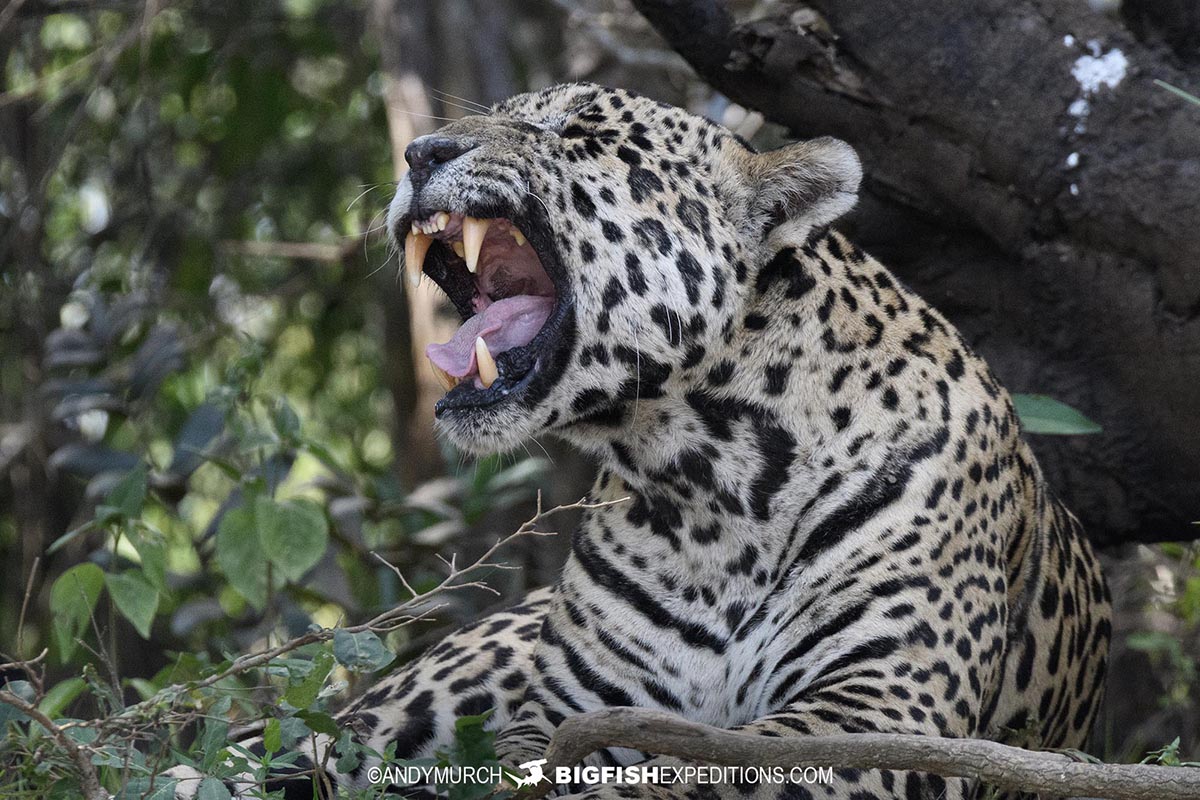 A fantastic Jaguar Expedition in the Pantanal
Just like last year, our 2023 Jaguar Expedition was amazing: Multiple long encounters with hunting jaguars everyday, great ocelot sightings on both nights that we looked for them, thousands of jacare caimans in the rivers, incredible bird life everywhere we looked, playful families of giant river otters, herds of capybaras, yellow anacondas sleeping on the bank, howler monkeys and capuchins in the trees, and a tapir!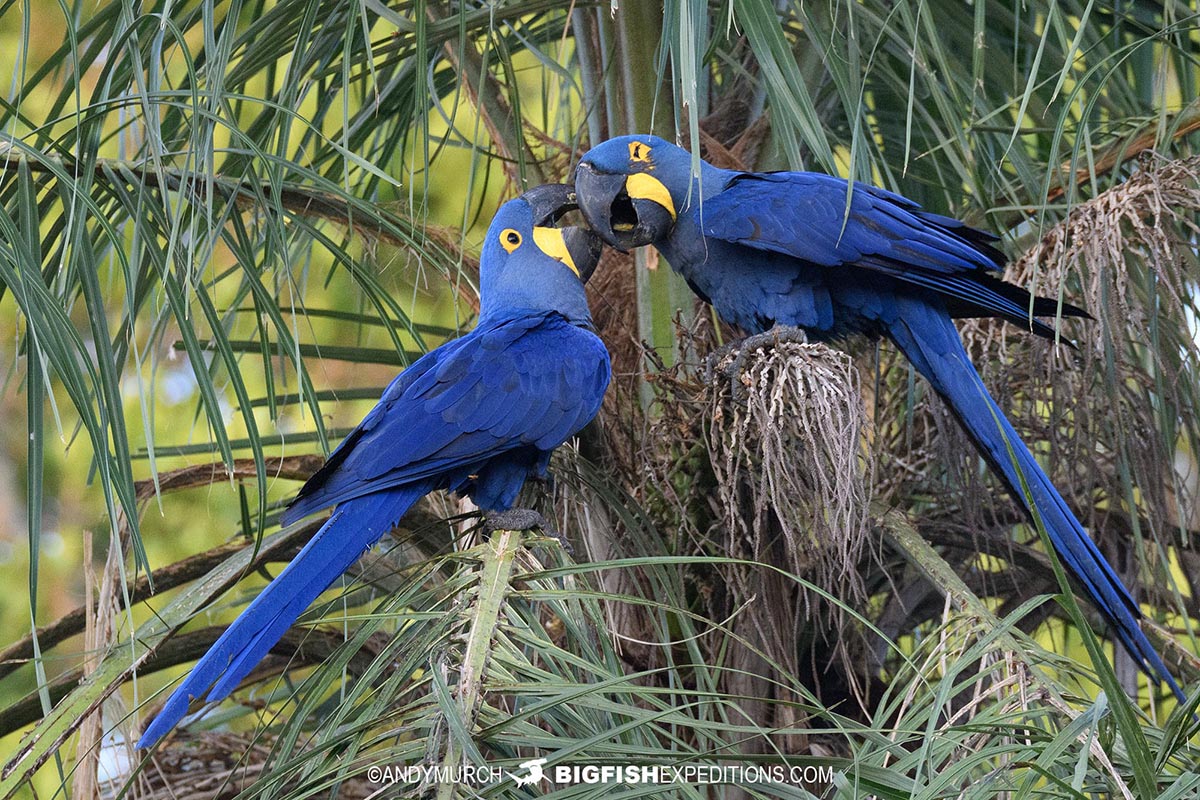 Too much wildlife in the Pantanal
Every minute of the day there was something to photograph or film. Even when we were back at the two lodges we stayed at during the trip, there were endless birds, and assorted terrestrial critters to keep us busy. So rather than a long winded account of the trip, I have compiled a small portfolio of images to try to convey the incredible abundance and diversity of the wildlife in the Pantanal. But I would like to stress that this is only a fraction of the wildlife we actually saw on this year's trip.