Big Fish Expeditions Blog
WHALE SHARKS AND UNEXPECTED MANTAS
This year's Whale Shark Expedition to Isla Mujeres was off the chart. On a good day during whale shark season we generally see scores of whale sharks feeding at the surface. This summer except for one slightly slow day, we spent everyday in the presence of hundreds of whale sharks! But that's not all. This year, mixed in with whale sharks were hundreds of feeding manta rays. Where they came from and why they showed up this season is anyone's guess but it was wonderful to spend three weeks surrounded by the biggest sharks and the biggest rays on the planet! Lets hope the mantas come back for our Whale Shark Expeditions in 2014. Follow this link to the full trip report and some amazing images: Whale Sharks 2013 Trip Report
BETWEEN BIG FISH EXPEDITIONS
After Isla Mujeres, we embarked on a shark diving road trip down to California. We came home with some great new shark pics for Elasmodiver.com including these images of tope sharks. We also tried to find prickly sharks off of Monterey. Night diving in deep, murky, cold water in the red triangle was a little creepy but its the only known place to shoot this deepwater species without using a submersible. Next year we will try again!
NEW ENGLAND MAKOS, BLUES AND 50+ SPINY DOGFISH SHARKS!
In September, Big Fish Expeditions went to Rhode Island. The seas were sometimes rough (as you would expect in New England) and we had a few boat problems but we all got to encounter blues and makos. And… our experimental chumming on an inshore wreck was a huge success! We had around 50 spiny dogfish sharks show up to the shark feed and managed to get some great images. Read more here: New England Shark Safari 2013 Trip Report
NEXT UP, THE PHILIPPINES!
We are heading off on a scouting trip to the Philippines in October. Hoping this will become a Big Fish Thresher Shark Expedition next year so stay tuned!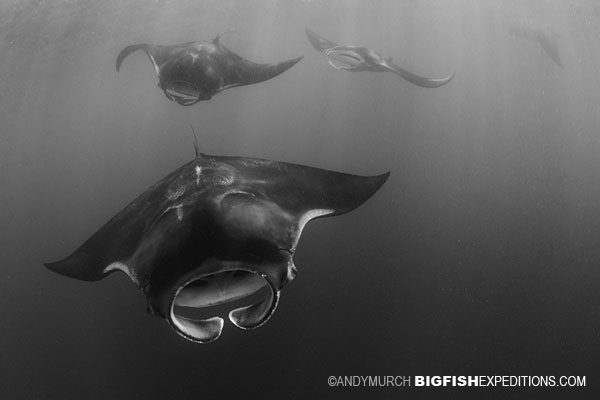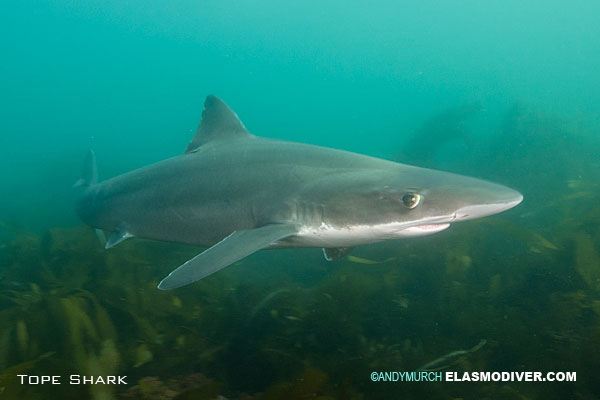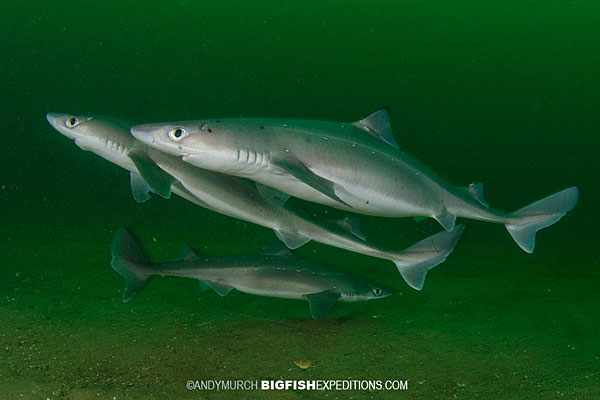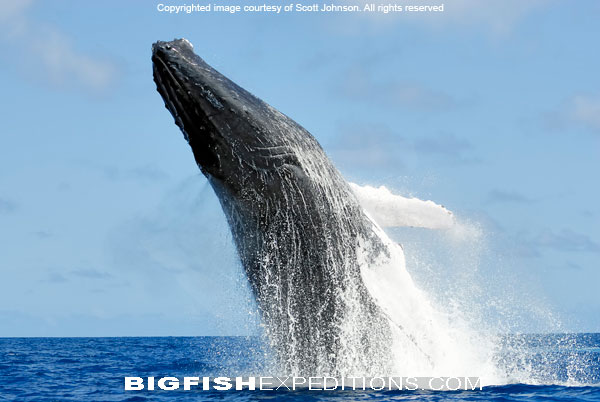 MARLINS AND MEXICAN HORN SHARKS
In December we have a sold out trip to dive with striped marlin in Baja. It should be an awesome adventure.
Before the guests arrive, I'll be heading north to Loretto to see if I can find the illusive Mexican horn shark. I've seen their eggs on some of the deeper dive sites around that area of the Sea of Cortez so I know they're around. Perhaps the colder winter water will be the key. Wish me luck!
KILLER WHALES
After Striped Marlins, Big Fish is heading to Sri Lanka to chase blue whales (sold out) and then to Norway to swim with Killer Whales. That trip has been so popular that I am running a second trip in 2015. Space is very limited so if you want to swim with these amazing animals and dive on Norway's pristine reefs, please let me know as soon as possible! KILLER WHALES 2015
BIMINI GREAT HAMMERHEADS
One spot has opened up on our Bimini trip so jump in if you relish the thought of close encounters with enormous great hammerhead sharks. I am heading to Bimini straight from Norway. I'm sure I'll get some interesting looks going into The Bahamas in my snow parka and winter boots 🙂
WORLD CLASS DIVING AT SOCORRO
Just three spots left on our Socorro trip next March. Socorro is one of the most well rounded destinations that you'll ever have the pleasure of diving. And, it's a quick hop down to Cabo to catch the boat. Expect mantas, hammerheads, silkies, galapagos sharks, whales, dolphins, turtles, octos and more. You'll probably see ALL of these species in a week at Socorro. Come see for yourself: SOCORRO EXPEDITION 2014
TIGER BEACH, SOUTH AFRICA, SCOTLAND AND BEYOND …
TIGER BEACH
We have another sold out trip to TIGER BEACH in April. We're booking spots in 2015 already so if you can plan that far ahead we look forward to hearing from you!
SOUTH AFRICAN SHARK SAFARI
Then we fly back to Cape Town to dive with more shark species than you can find on any other dive trip that I know of. One spot just came open so please let me know if you want to dive with great white sharks (cage diving), makos, blue sharks, sevengill sharks, spotted gully sharks, pyjama sharks, leopard catsharks, yellowspotted catsharks, brown shysharks, puffadder shysharks and natal shysharks. Then there's penguins, fur seals and a game drive to see elephants, cape buffalo, cheatahs, rhinos and all the other terrestrial animals that Africa is famous for. Don't miss this action packed WEST CAPE SHARK SAFARI
Then we have our very unique SOUTH AFRICAN SARDINE RUN AND WILD COAST SHARK SAFARI and then it's time to fly back to Scotland to SWIM WITH BASKING SHARKS.
SALMON SHARKS
In July we're going to Alaska to dive with Salmon Sharks and to snorkel with the salmon as they head upriver. One spot left! SALMON SHARK EXPEDITION
MEXICAN CROCODILES
And then we head back to Isla Mujeres to SWIM WITH WHALE SHARKS. I'll have my drysuit with me in Mexico so that I can zip up to Churchill, Manitoba to lead our new BELUGA WHALE EXPEDITION and then fly straight back to Cancun to lead the MEXICAN CROCODILE EXPEDITION. My good friend Rodrigo Friscione just came back from Chinchorro Banks with some fantastic shots and reports of great crocodile encounters. I can't wait to get down there and run this trip!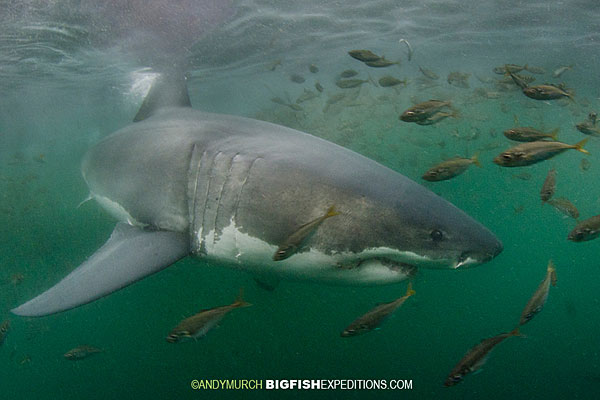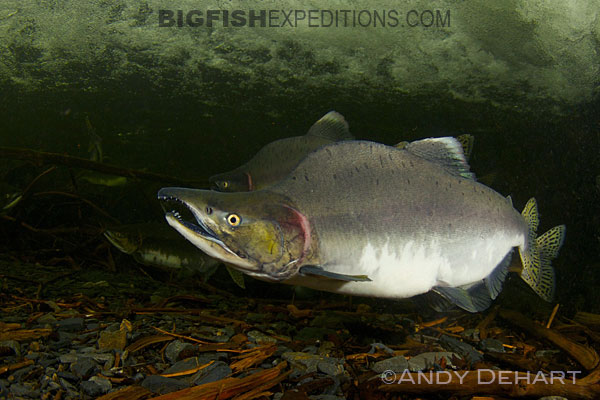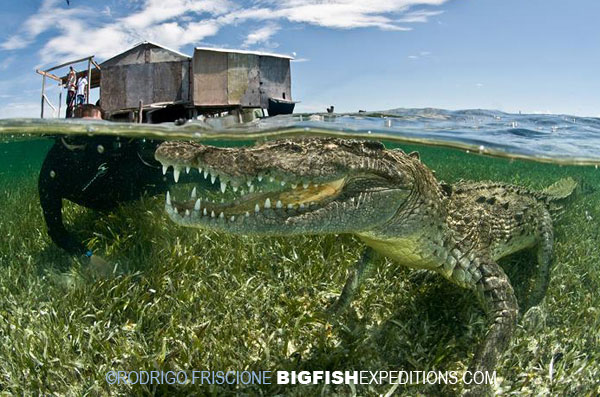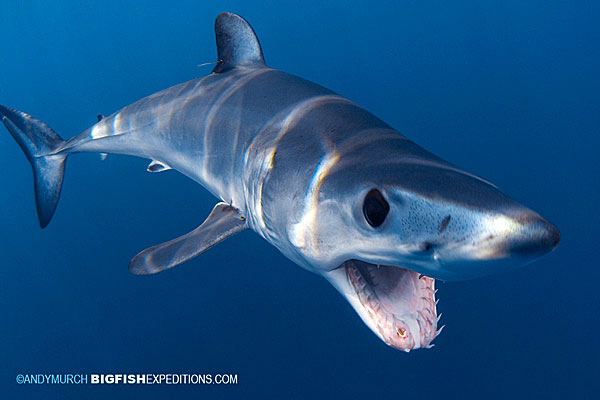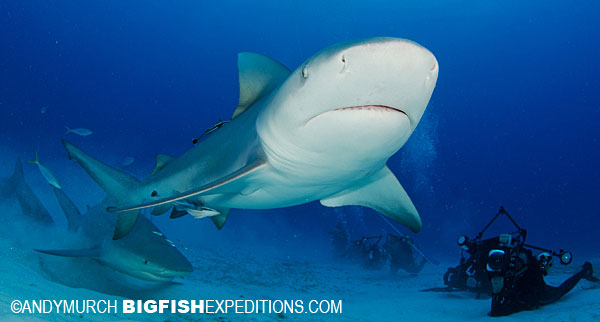 TWO KILLER NEW TRIPS ON THE 2014 SCHEDULE!
CALIFORNIA MAKO SHARK SAFARI
Don't get me wrong, New England is a great place to dive with blues and makos but there are lots of other destinations to dive with them too. For a change of pace, next year Big Fish is heading to sunny California where the water is blue and the sharks are plentiful!
As well as free diving with blue and mako sharks we will be scuba diving around some of Southern California's Channel Islands where we can find Pacific angel sharks, horn sharks and a number of other shark species. This is going to be an amazing adventure: four days on a liveaboard chasing sharks in the sharkiest state in the USA. Join us there! CALIFORNIA MAKO SHARK SAFARI.
MEXICAN BULL SHARKS
Each November, many large bull sharks congregate off the beaches of Playa del Carmen, Mexico. Many of them are pregnant females that stay in the area until early March and then head into shallow bays to pup before disappearing until the next season. By late November the bulls have reached their maximum strength; sometimes up to 20+ bull sharks on a dive.
This is a thrilling encounter that will impress the most jaded shark diver. Join us next November in Playa del Carmen; the playground of Mexico: 2014 BULL SHARK EXPEDITION
MEET THE TEAM
A few years ago I ran my first trip to Tiger Beach. It was such a fun trip that I decided to run it again the following year and I added a whale shark trip. Three years later, Big Fish Expeditions has 18 different trips on the schedule and there are more on the way!
Its been an amazing adventure and I will continue to lead most of the expeditions but I'm very happy to announce that Big Fish has some new Expedition Leaders to share the fun with. Meet the team: BIG FISH EXPEDITIONS DIVE TEAM
See you down there,
Andy Murch