A Big Fish Expeditions Trip Report
Blue Whales 2019 in a Nutshell
Overall our week was a great success!  We snorkelled with Pilot & False Killer whales, a Whale shark, Bottlenose & Spinner Dolphins and we saw a Manta and Cuvier's Beaked whale at the surface.  We also had many sightings of our target species, the Blue whale, at the surface and multiple awe-inspiring encounters with them in the water.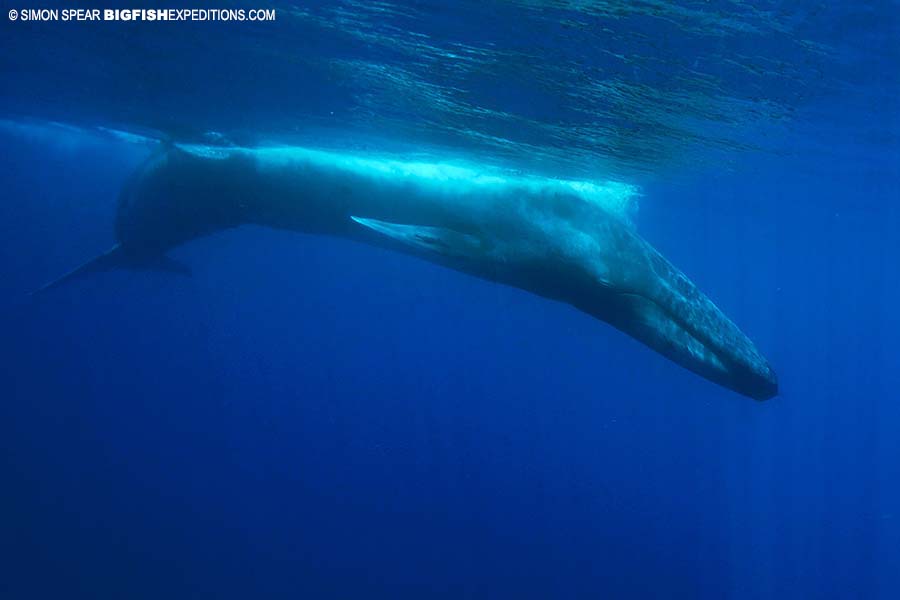 Tantalizing blue whale sightings and friendly dolphins
After arriving in Colombo and spending our first night at our transfer hotel near the airport, we made the 6-hour drive across country to the spectacular beachside Trinco Blu resort in Trincomalee which was to be our base looking for Blue whales.  The food at the resort is rather excellent and after a tasty buffet dinner with a wide selection of western, Asian and local foods, we had a briefing on our week ahead from the local naturalists who told us of the excitement that we could expect over the upcoming days.
The anticipation could be tasted on the air the next morning as we headed out in small groups to look for whales just as the sun was rising.  Disappointingly we had no Blue whale sightings during our first day out on the water, but the rarely seen Cuvier's Beaked whale made a brief appearance at the surface which was certainly a first for me and then we snorkelled for about an hour with some cooperative Spinner Dolphins.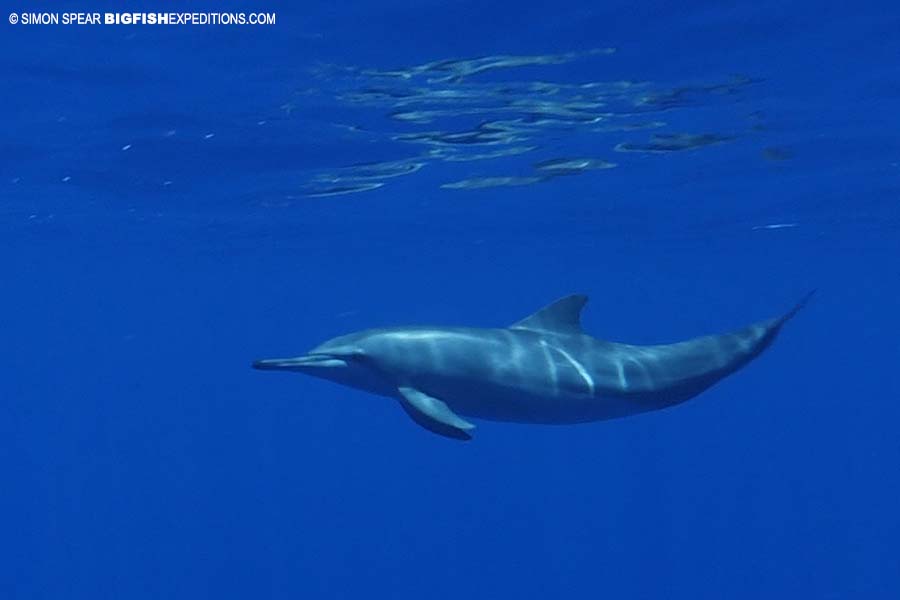 Pilot Whales and False Orcas
The next couple of days brought sightings of Blue whales in abundance but they were rather shy which meant that although we managed to get into the water with them it was mainly to see their tails disappearing into the depths.  We did come across a very large mixed pod of Pilot & False Killer whales along with Bottlenose dolphins who allowed us to spend 3 ½ hours snorkelling with them.  We even saw a Manta Ray and on our way home managed to slip into the water with a 4m Whale shark for an exciting couple of minutes finale to the day.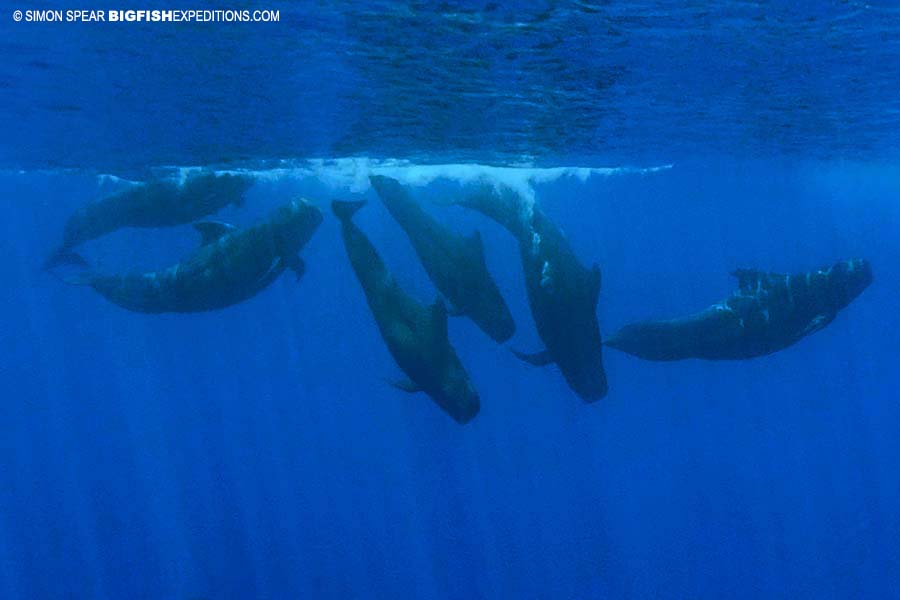 Amazing encounters with Blue Whales!
The culmination of our week, however, was still to come and it brought us everything imagined in terms of Blue whale encounters.  The skittish animals of previous days had been replaced with some very chilled out whales who were happy to spend time at the surface allowing us to see them up close in all their majesty.  It really is a privilege to spend time in the water with the largest animal that has ever lived and Sri Lanka is the only place in the world where you can legally do this.  To see a 25 metre plus animal gently glide past you literally takes your breath away, which is ok if you are snorkelling at the surface, but is admittedly a little more challenging if you have just free-dived down to get eye to eye with it!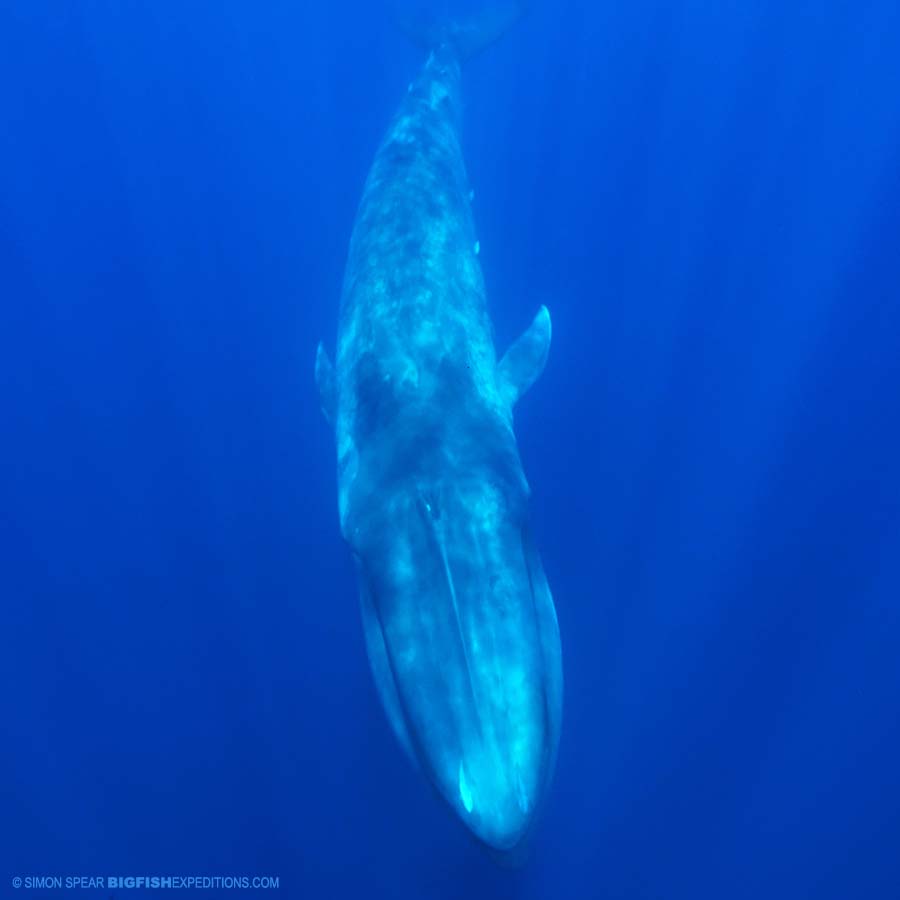 Join us in 2020 & 2021
Swimming with blue whales is an experience you will never forget!  I am already looking forward to returning to visit these incredible animals in 2020! Join us there!!!
Simon Spear is an awarding winning videographer and long-time trip leader at Big Fish Expeditions.
Join Simon on a future trip to swim the largest animal that has ever lived:
Snorkeling with Blue Whales in Sri Lanka