Big Fish Expeditions Blog
When I last had time to write a newsletter I had just returned from an action packed trip to Tiger Beach. Since then, we have enjoyed so many incredible encounters that it is going to be tricky cramming them all into a few short paragraphs with enough space left to tell you about our brand new Big Fish Expeditions. But here goes:
AMAZING SHARK ACTION IN FALSE BAY
The first stop on our back-to-back summer schedule was our annual South African Shark Safari. This year was our best yet: not only did we see spectacular aerial displays by multiple great white sharks at Seal Island, we also had intense activity around the cages, immersed ourselves in a kelp forest overrun with sevengill sharks and all manner of cat sharks and spent a day with 25+ blue sharks and four makos. Check out some of the pictures in the full trip report here: False Bay Shark Safari 2014 Trip Report
BAIT BALL MAYHEM ON THE SARDINE RUN
After the False Bay Shark Safari, we drove east with some of our guests that wanted to experience more of South Africa. It was our first year on the Wild Coast and after this year's trip I can't wait to get back there. Between exploratory dives on the reefs, chumming sessions attended by beefy bronze whaler sharks, snorkeling sessions with humpbacks and better bait ball action that I could ever have anticipated, we definitely nailed it! Follow this link to all the action: Sardine Run 2014 Trip Report
BASKING SHARK BUST
I will always tell it like it is. We got completely skunked on our Scottish Basking Shark Expedition this summer. Next year we going a month later when the baskers should be there in force. Basking sharks are always tricky to find but we have the right boat, the right crew, the right attitude and the right intel to find these elusive giants in 2015. Our guests seem to think so too as we only have one spot left!
SALMON SHARK SUCCESS!!!
This was a trip that I thought might be difficult but as soon as we arrived at the lodge we saw salmon sharks breaking the surface! Follow this link to read what an amazing adventure it turned out to be, with salmon sharks, salmon, great reef diving and spectacular topside vistas: Salmon Sharks 2014 Trip Report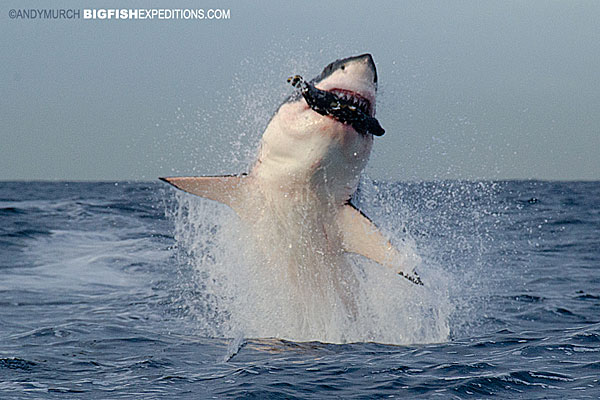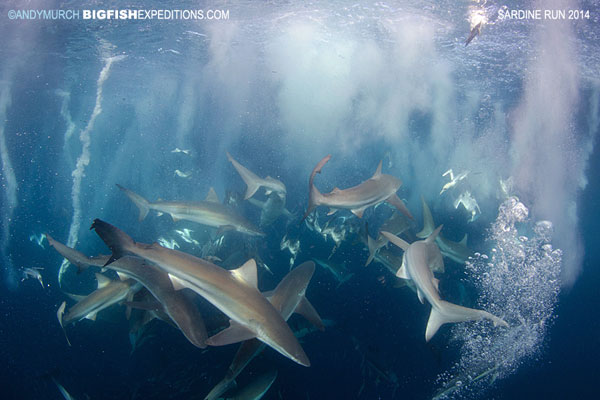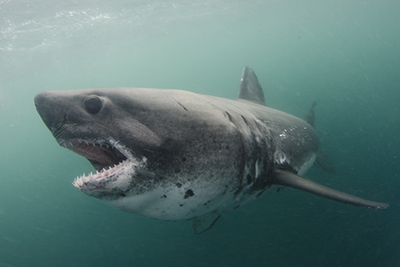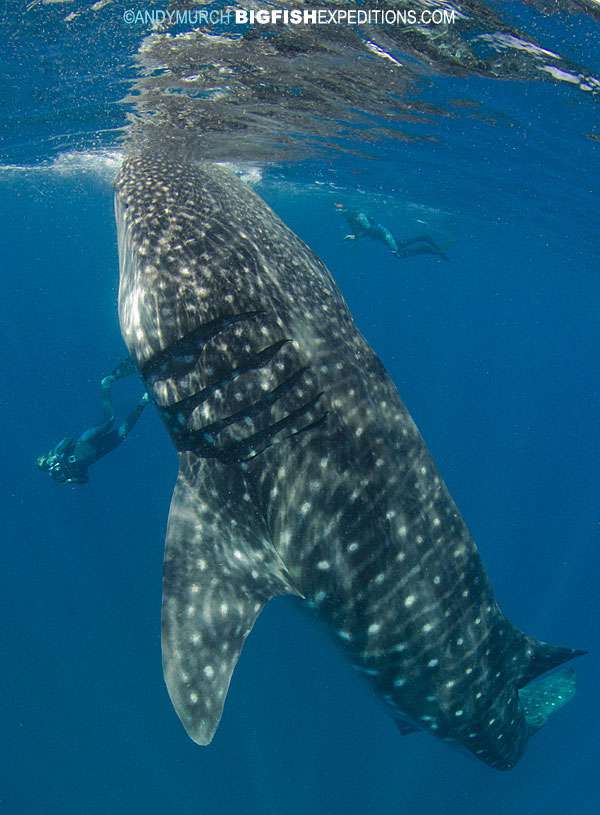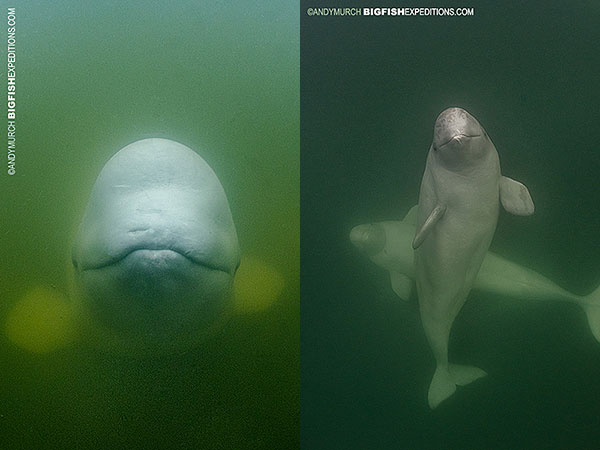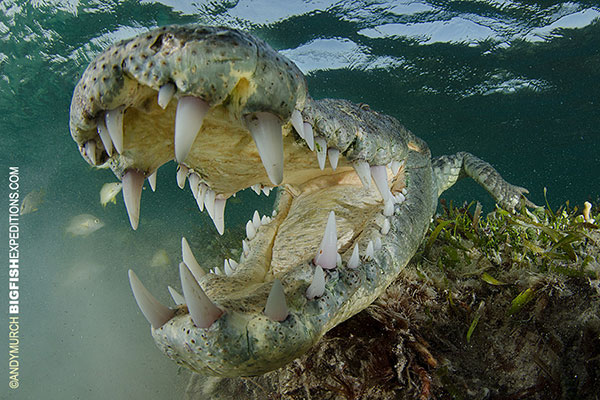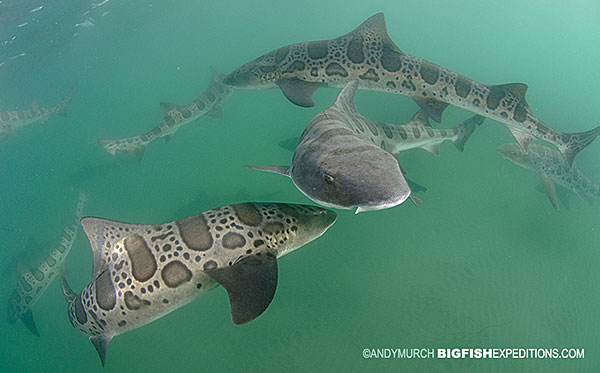 WHALE SHARK WONDERLAND
July is always a month for big animal encounters in North America. After just 4 hours back in Canada after our salmon shark trips, I jumped straight back on a plane to fly to Mexico for our annual Whale Shark Expedition. From there I went immediately onto yet another trip so I didn't have time to write a 2014 Whale Shark Trip Report but as I have come to expect from Isla Mujeres, the whale sharks showed up in force and did not disappoint any of our guests!
For two weeks we had whale sharks every single day. There were also a few mantas here and there, schooling mobula rays and schooling cownose rays. Isla Mujeres is the undisputed Whale Shark Capital of the World! Join us in 2015 for what I am sure will be another great season: Whale Sharks 2015
WORLD CLASS BELUGA WHALE ACTION!
As our whale shark guests departed for home, I boarded a plane bound for Churchill, Canada.
Better known as the 'Polar Bear Capital of the World', Churchill also has the world's most accessible population of wild beluga whales. We spent one epic week bobbing around in Hudson Bay with curious and exceedingly playful white whales. True to its word, Churchill also delivered great topside polar bear encounters and we enjoyed surreal excursions into the tundra in search of other arctic wildlife. I can't wait to get back there next year for more time interacting with the 'canaries of the sea'. Read about our fantastic beluga adventure here: Beluga Whale and Polar Bear 2014 Trip Report
INTENSE MEXICAN CROCODILE ACTION!
After belugas I flew straight back to Mexico to lead two back-to-back crocodile expeditions to Chinchorro Atoll. Crocs are amazing players; as fearless as they are ferocious, we were able to snorkel right up to them for some amazing encounters. Plus, we got to see manatees on both trips. Read all about it: Mexican Crocodile 2014 Trip Report
BLUES, MAKOS AND LEOPARD SHARKS
At the end of the summer we tried our luck down in California with the blues and makos. Although we got a mako fly-by and spent some quality time with a boisterous blue shark, it was unseasonably warm when we arrived so the action was not what we had hoped. Fortunately, after the trip, most of our guests were able to join us in San Diego for some fantastic encounters with inshore sharks. As it wasn't part of the trip I didn't write a report about it but if you want to see more images please follow us on Facebook. Everyday we try to upload an image or two from our latest adventures: Facebook.com/bigfishexpeditions
THRESHER SHARKS ON DEMAND!
After some much needed down time, we headed to magical Malapascua Island in the Philippines. Monad Shoal (a 15 minute boat ride from tiny Malapascua) is the best location in the world to dive with thresher sharks.
For six mornings we dove the shoal hoping to see pelagic threshers and six mornings in a row the threshers showed up for us!
As well as threshers, we also found coral catsharks, banded bamboo sharks and all manner of otherworldly macro critters. I can't wait to repeat this trip next year!
Check out some of the images from this year's fantastically successful trip: Thresher Sharks 2014 Trip Report
NEW TRIPS ON THE BIG FISH CALENDAR!
NILE CROCODILE EXPEDITION
At the end of the summer I finally had a chance to catch my breath and plan some new adventures. After two great weeks with American Crocodiles, a Nile Crocodile Expedition to Botswana was the only way to one-up that experience.
Nile crocs are not a species to be treated casually. Diving with them in relative safety requires a great deal of skill and expertise. Consequently, we have partnered with South African Big Animal Expert Walter Bernardis who has more time in the water with Nile Crocs that almost anyone alive.
We are taking a very small group of skilled divers that have racked up plenty of bottom time around big animals. Our first trip filled almost immediately so please keep an eye on our Nile Crocodile Expedition page for further dates.
BLUES, MAKOS AND MOBULAS OF THE AZORES
I also wanted to add a new location for blues and makos. In the past we have run trips to Rhode Island and California. Both of those locations are great for shark action but why repeat the same trips when there are even more interesting places to chase these species!
So, we are heading to the Azores – a remote (but easy to get to) group of islands in middle of the North Atlantic that belong to Portugal.
Why the Azores? Firstly, the Azorean island of Pico has a very healthy population of blue and mako sharks. Secondly, the Azores also provides access to world famous Princess Alice Banks – a deep reef far from shore inhabited by huge Pelagic Mobula Rays. Unlike smaller mobulas that bolt at the sight of divers, this species is extremely friendly and curious, allowing divers to swim next to them within touching distance. I have been looking forward to running a trip to Princess Alice Banks for many years. Join me there in 2016 on our first one: Azores Shark Adventure.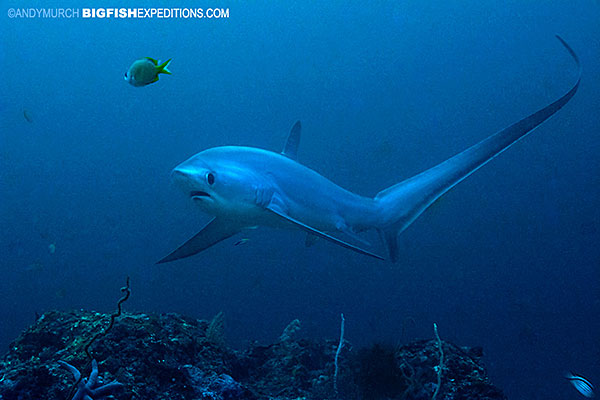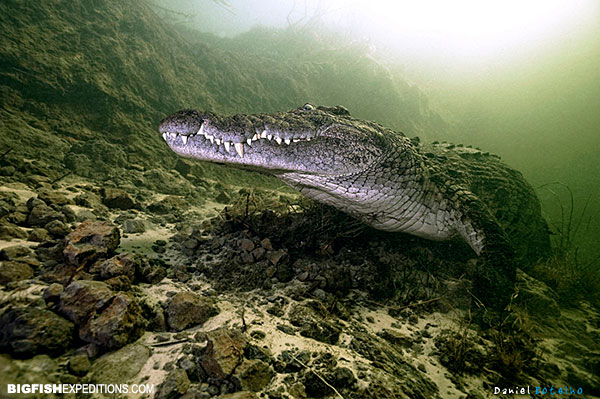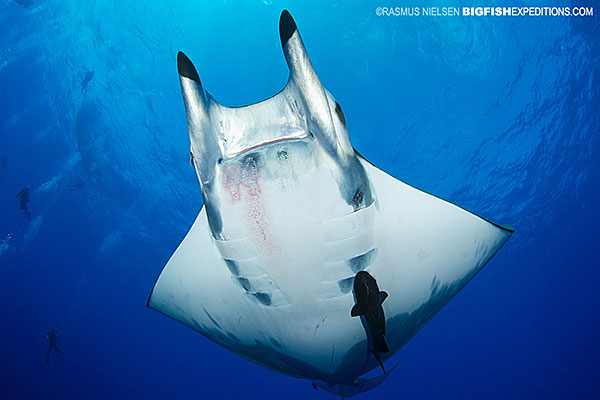 THE 2015 LINE UP:
The first half of 2015 is completely sold out but we have a few spots left if you are looking for a world class big animal encounter later in the year.
Dive with Great Whites, Sevengill Sharks, Makos, Blue Sharks, 5 species of Catsharks and Spotted Gully Sharks in False Bay, South Africa.Two spots left in on our False Bay Shark Safari in June: Ten species of sharks in 5 days of diving plus a full day game drive to shoot the big five!
Expect, breaching great whites, lumbering sevengill sharks, a good variety of catsharks and blues and makos. You can't beat this trip!
Join us for the greatest shoal on earth. We have 4 spots left on our excellent East London/Port Saint John Sardine Run Trip. Between bait balls, we will also be chumming up bronze whaler sharks and other Wild Coast sharks that are attracted to our slick. Last year's expedition was amazing!
One spot only on our Scottish Basking Shark Expedition. If you want to dive with the second largest shark in the sea. Join us in the Inner Hebrides next July!
Swim with the largest aggregation of whale sharks on planet earth in the warm, blue waters of the Mexican Caribbean.
You may also see mantas, schooling mobula rays, cownose rays and even the occasional sailfish. You will definitely see whale sharks! 5 spots left for next July: Whale Sharks of Isla Mujeres
Join us on our second year of beluga whales. On our first trip we had exceptional encounters with both belugas and polar bears. Next year will be a trip to remember! Beluga Whales of Churchill. 5 spots left!
Three spots left on our Mexican Crocodile Expedition. This encounter is an amazing opportunity to get up close to American crocodiles in the wild. If you are looking for the ultimate in dramatic images, join our newest trip leader Pro Shooter Terry Steeley in Mexico next August.
This is your chance to enter the water with enormous Great White Sharks. Join me next September for a very close encounter that you will never forget! We leave for Guadalupe Island from Ensenada – just a few hours south of San Diego. 5 spots left!
Due to popular demand, we have added a second week to our Midriff Islands Big Animal Safari. Expect great reef diving in the Sea of Cortez plus encounters with pilot whales, baleen whales, whale sharks, humboldt squid, Mexican horn sharks and much more!
Join us next December in the Thresher Shark Capital of the World! Plus experience world class macro diving. Six days of threshers, bamboo sharks, octos and macro mayhem. Don't miss this awesome trip!
Overwhelmed? Me too, but life is too short to procrastinate. Join us in 2015 for a big animal adventure you will never forget!
See you down there.
Andy Murch Trip Leader
Andy Murch is a professional big animal photographer and the founder of BigFishExpeditions.com