Big Fish Expeditions Blog: Coming up for Air
EPIC ENCOUNTERS IN NUKU HIVA
It has been a busy spring for Big Fish Expeditions. 2015 started in Nuku Hiva, French Polynesia where our guests were treated to high energy encounters with huge pods of melonheaded whales and endless close passes by scalloped hammerheads and reef mantas. Read all about it: Nuku Hiva Expedition Trip Report
GREAT HAMMERHEADS!
In February we flew to Bimini in the Bahamas for our annual Great Hammerhead Expeditions. This year was our best yet for hammerhead encounters with 15 different great hammers showing up in one day. Plus, we were able to try some fun new settings like splits (over/unders) and hammerhead dives at night.
Follow this link for lots of great pics and all the details in our Great Hammerhead Trip Report. Next year's first trip is already booked solid. Sign up for the second expedition of 2016 if you want to experience this world class encounter: Great Hammerheads of Bimini
SOCORRO'S AMAZING MANTAS AND HUMPBACKS
Speaking of epic encounters, our Socorro trip was off the chart this year. There were more mantas at the Boiler than I have ever seen and we were lucky to have multiple underwater encounters with families of humpbacks. See what you missed here: SOCORRO 2015 and then come with us next year: SOCORRO 2016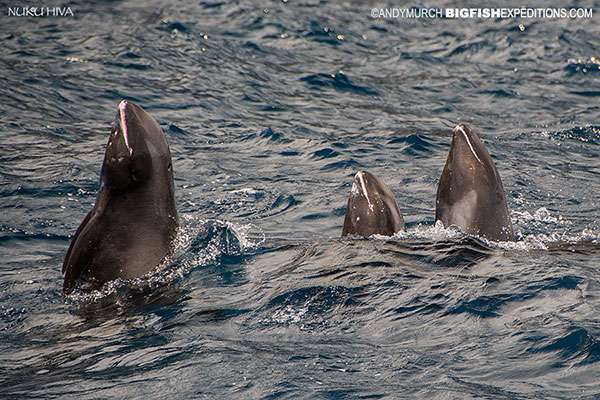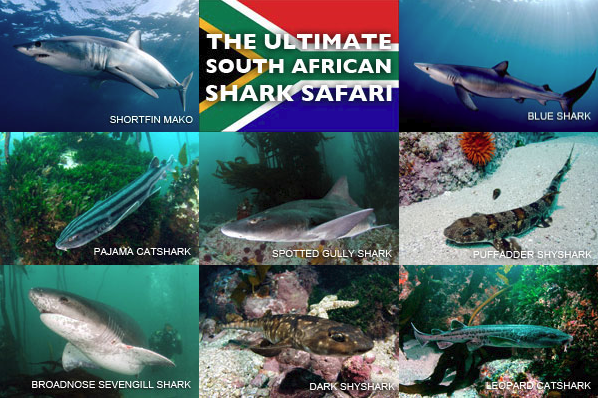 TIGER BEACH
As usual, our yearly pilgrimage to Tiger Beach was a fantastic experience from start to finish with plentiful sharks and perfect weather; April is a great time to go to TB. We spent our days in the company of tigers and our evenings shooting 'lemon snaps' from the safety of the swim step. Follow this link to some great new pics: 2015 Tiger Beach Trip Report
JAPAN!
After Tiger Beach, I traveled to Japan to test dive some fantastic new big animal encounters. I am not quite ready to add a guest trip yet but once I have everything worked out this will be an amazing new expedition.
NEXT STOP SOUTH AFRICA
June 1st we arrive in South Africa for a wonderful month of shark diving and big animal encounters. Our first trip (and my personal favorite) is our week long False Bay Shark Safari where we encounter breaching white sharks, massive sevengills, multiple species of catsharks, spotted gully sharks and blues and makos. We even squeeze in a full day game drive to see the big five: African elephants, lions, cheetahs, cape buffalo and rhinos. Its a jam packed week of adventure. Grab the last spot on this year's trip: False Bay Shark Safari.
Immediately after False Bay we will head across South Africa to the Wild Coast to begin two back-to-back Sardine Run trips. You've probably seen it on Nat Geo and Discovery: dolphins, sharks and diving birds devouring swirling baitballs of sardines. This your chance to see it with your own eyes. Just two spots left on this year's South African Sardine Run
LATER THIS YEAR
BASKING SHARKS
One spot only on our Scottish Basking Shark Expedition. If you want to dive with the second largest shark in the sea. Join us in the Inner Hebrides this July!
SNORKELING WITH CROCODILES
Two spots left on our Mexican Crocodile Expedition. This encounter is an amazing opportunity to get up close to American crocodiles in the wild. If you are looking for the ultimate in dramatic images, join BFE this August.
GREAT WHITES
September is your chance to enter the water with enormous Great White Sharks. Join me for a very close encounter that you will never forget! 5 spots left!
SEA OF CORTEZ ADVENTURE
Also in September, we have added a second week to our Sea of Cortez Big Animal Safari. Expect great reef diving in the Sea of Cortez plus encounters with pilot whales, baleen whales, whale sharks, humboldt squid, Mexican horn sharks and much more!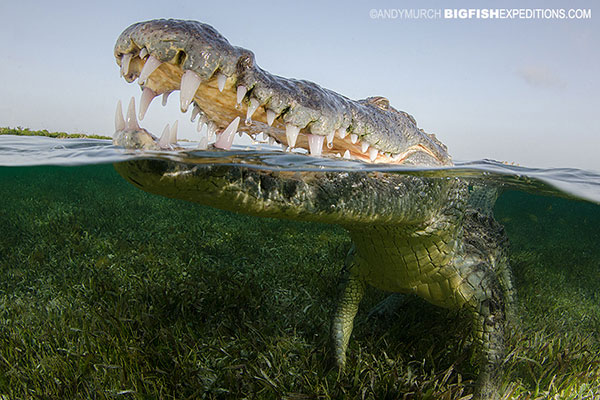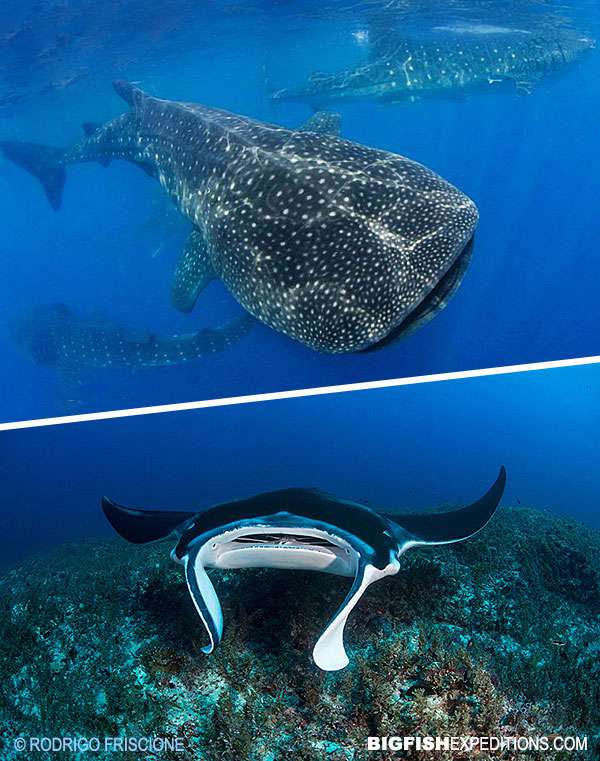 INTRODUCING TWO GREAT NEW TRIPS!
MANTA VALLEY / WHALE SHARKS
Our yearly pilgrimage to see whale sharks around Isla Mujeres is a lot of fun. Everyone loves the whale sharks but at Big Fish Expeditions we always try to offer our guests something special. This year, for qualified divers they have the option of visiting Manta Valley; a phenomenal new reef two hours east of the mainland that on a good day, can rival the Boiler at Socorro for manta action. Whale shark season is fringe season for mantas so there is a chance we won't see them but its a beautiful day of diving either way: Whale Sharks + Manta Valley Expedition
ANDROS ISLAND SHARK AND SAWFISH SAFARI
Then in May 2016, we have another exciting new trip. We are heading to Andros Island in the Bahamas to dive with enormous sawfish, silky sharks, oceanic whitetip sharks, bull sharks, Caribbean reef sharks, sharpnose sharks, bonnetheads and more. This will be one of the most ground breaking adventures you could possibly join. Read on for all the info: ANDROS ISLAND SAWFISH & SHARKS
That's it for now. It's time to go diving. Hopefully, I'll see you down there.
Andy Murch Trip Leader
Andy Murch is a professional big animal photographer and the founder of BigFishExpeditions.com