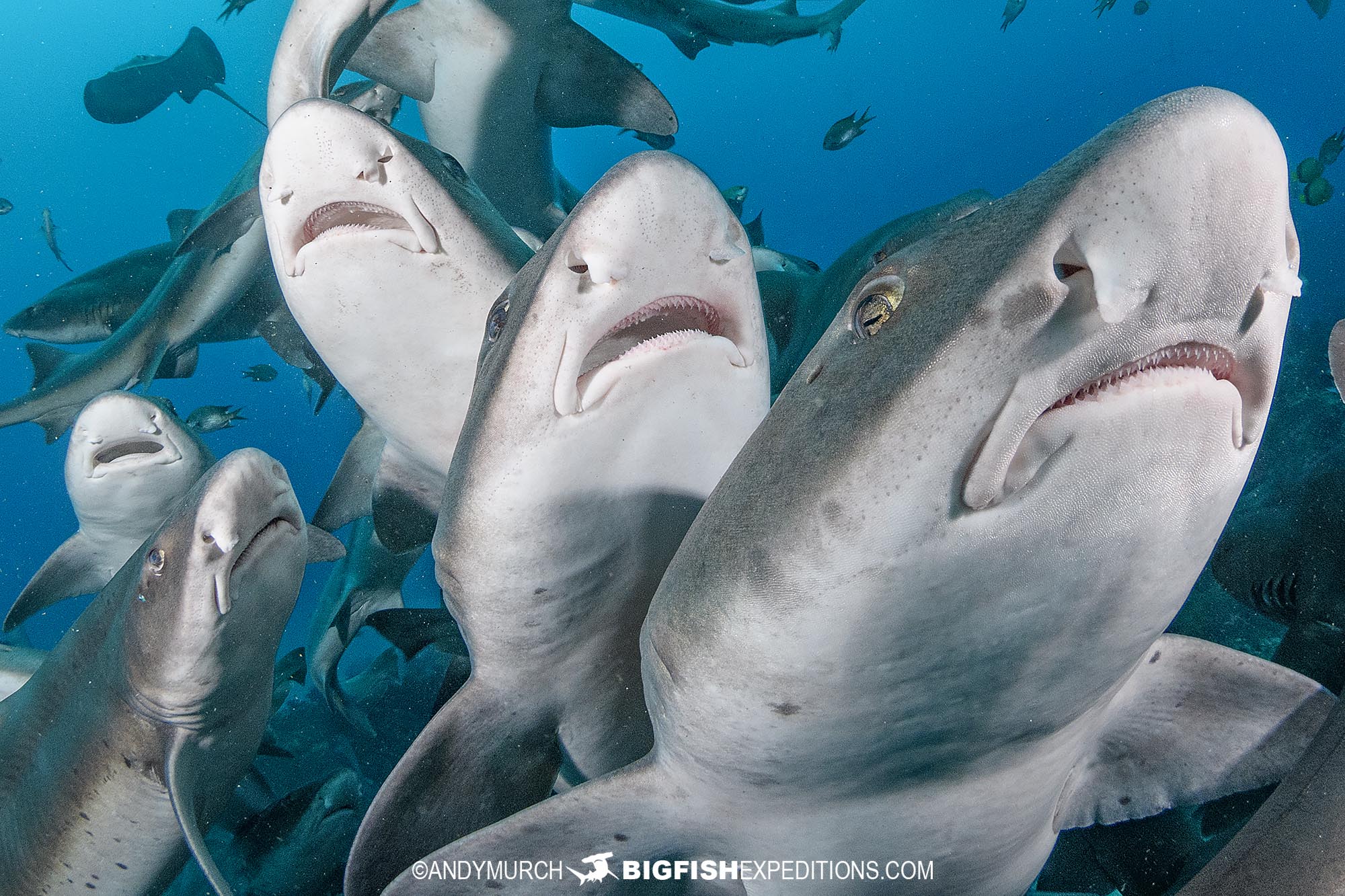 Another excellent trip to Japan to dive with endemic Japanese sharks and rays! During this trip, we dove with hundreds of banded houndsharks, lots of Japanese angelsharks, Japanese hornsharks, Japanese dogfish, scores of red stingrays, a handful of bottlenose guitarfish and sepia stingrays, and we saw a couple of scalloped hammerheads even though it wasn't hammer season.
After many trips to Japan, I'm still amazed at how good the endemic shark diving is around Honshu and throughout the Japanese Archipelago.
Normally, I would write a long trip report with lots of images of all the different species we saw, but this was our second trip of the year to dive with sharks in the land of the rising sun, so if you'd like a taste of what to expect, feel free to read the report from our January Japanese Shark Diving Expedition.
Instead, I've loaded a couple of short videos of the banded houndshark encounter and a Japanese Angelshark to give you a little taste of the action.
I hope you'll consider joining me in Japan next year for another fantastic Japanese shark diving adventure.