Predators in Peril Project

Whale-Shark-Snorkeling_AndyMurch
Bat ray tangled in a gill-net intended for halibut
Photo © Andy Murch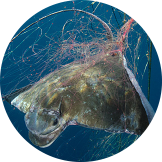 TO DRAW ATTENTION TO THE PLIGHT OF HIGHLY VULNERABLE SHARK AND RAY SPECIES
The Predators in Peril Project involves working in the field with artisanal shark fishermen and scientific researchers to obtain live images and video footage of rare, endangered or simply overlooked elasmobranchs (sharks and rays) both in their natural habitats and in the process of being captured. Each field expedition is followed by an intensive social media campaign to help spread the word about the subject species.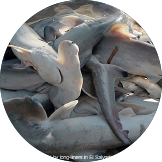 TO PROVIDE IMAGES OF UNDOCUMENTED SPECIES FOR CONSERVATION INITIATIVES
From the shallow waters of the Sea of Cortez to the abyssal plains of the Deep Atlantic, thousands of poorly known and rarely encountered sharks are being killed every day for their meat, liver oil, cartilage and fins. Some species like the enigmatic daggernose shark (Isogomphodon oxyrhynchus), are teetering on the brink of extinction, but there is little effort being made to protect the remnant population from further fishing pressure.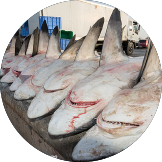 TO CHANNEL SUPPORT INTO PRODUCTIVE CONSERVATION MOVEMENTS
While well funded global conservation groups diligently battle to save our ocean's apex predators such as the great white shark, few people are even aware of the existence of many less celebrated species. Partly this is because they are naturally reclusive animals that are not easily studied. Many live in hostile environments such as murky estuarine water or at abyssal depths.
And partly, it is because the main stream media is more interested in publicizing the 'wow factor' of protecting big sharks than discussing the critical and complex role that smaller species play both as predators of lesser fishes and invertebrates and as important prey species for larger sharks.
LEARN MORE
Want to stay informed of exciting new trips?
Join our Mailing List