Location: Scuba diving with Oceanic Whitetip Sharks
Oceanic Whitetip Shark Expedition
Close encounters and world class photo opportunities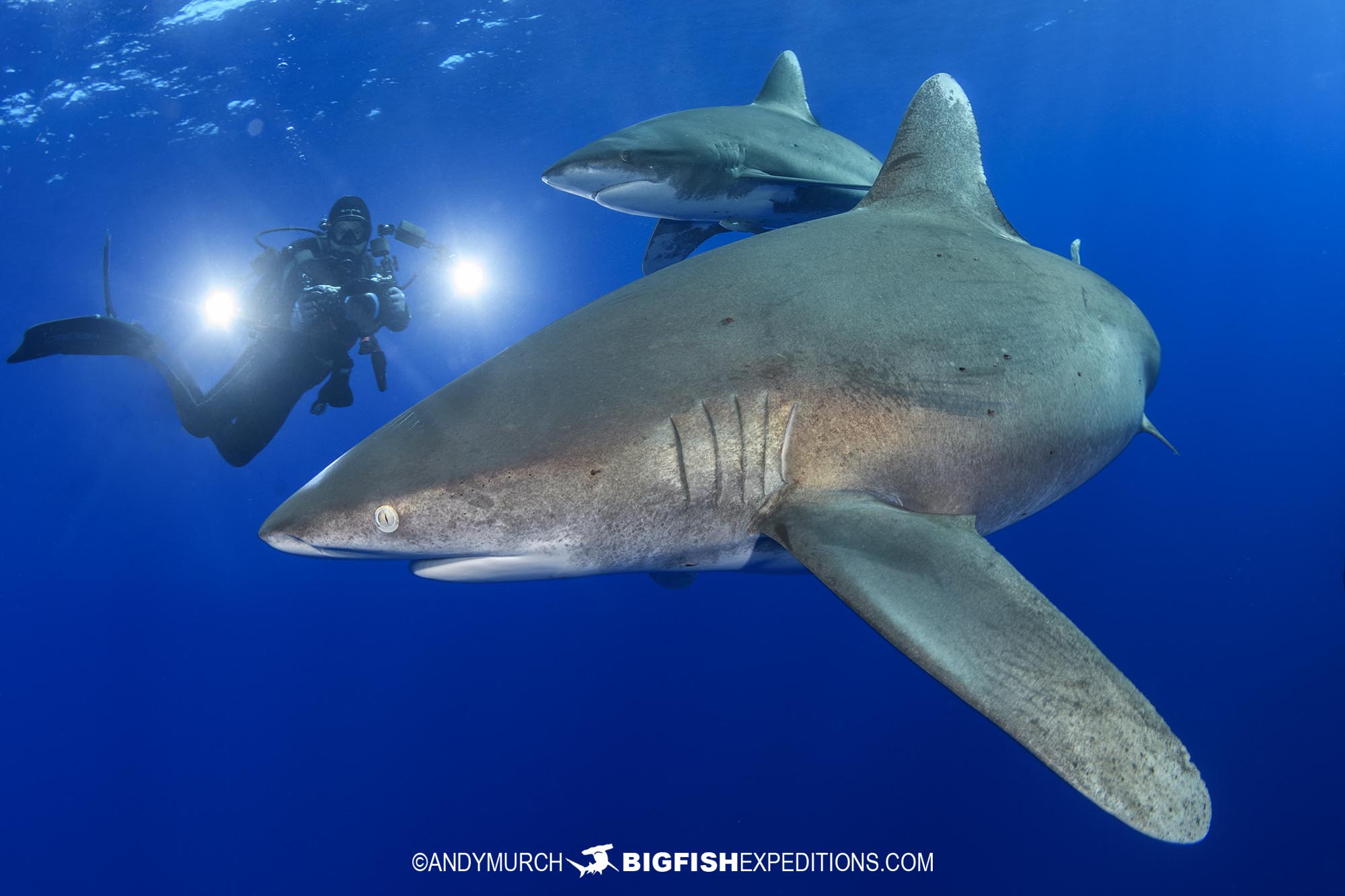 Cat Island is the best place in the world to dive with oceanic whitetip sharks
Oceanic Whitetips are some of the most threatened pelagic sharks in the world. Once abundant on the high seas, oceanics have been heavily overfished by illegal shark finners.
Sadly, they are rarely seen in much of their former range but the population around Cat Island is thriving due to strict anti-shark fishing laws in the Bahamas.
If you want to see these majestic open ocean predators, Cat Island is the best place on earth.
Not only do the sharks reliably show up, they also come very close to divers, providing adrenalin filled encounters and fantastic photographic opportunities.
Be ready for other pelagic predators
As well as lots of oceanic whitetips, Cat Island is home to bull sharks, silkies, duskies, Caribbean reef sharks, lemons, nurse sharks and tigers. Every now and then, some of these species shows up at the feed.
There are also all sorts of big fish that migrate past Cat Island at this time of year. Expect the unexpected, such as huge mahi mahi and sometimes even spectacular blue marlins.
DATE
April 14-18 4 SPOTS AVAILABLE
PRICE (USD)
$2,895 per person double occupancy
---
$3,695 single occupancy
LEADER
Andy Murch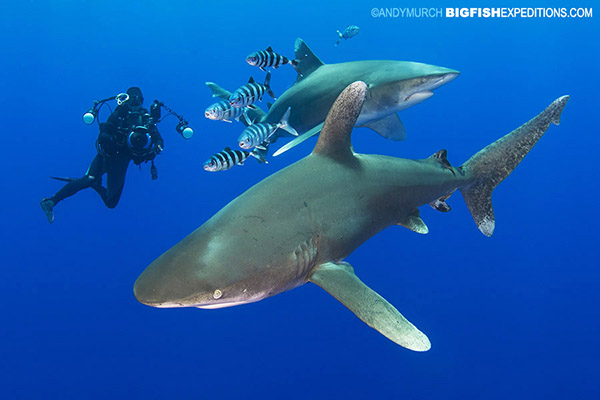 DATE
April TBA 8 SPOTS AVAILABLE
PRICE (USD)
$TBA per person double occupancy
---
$TBA single occupancy
LEADER
TBA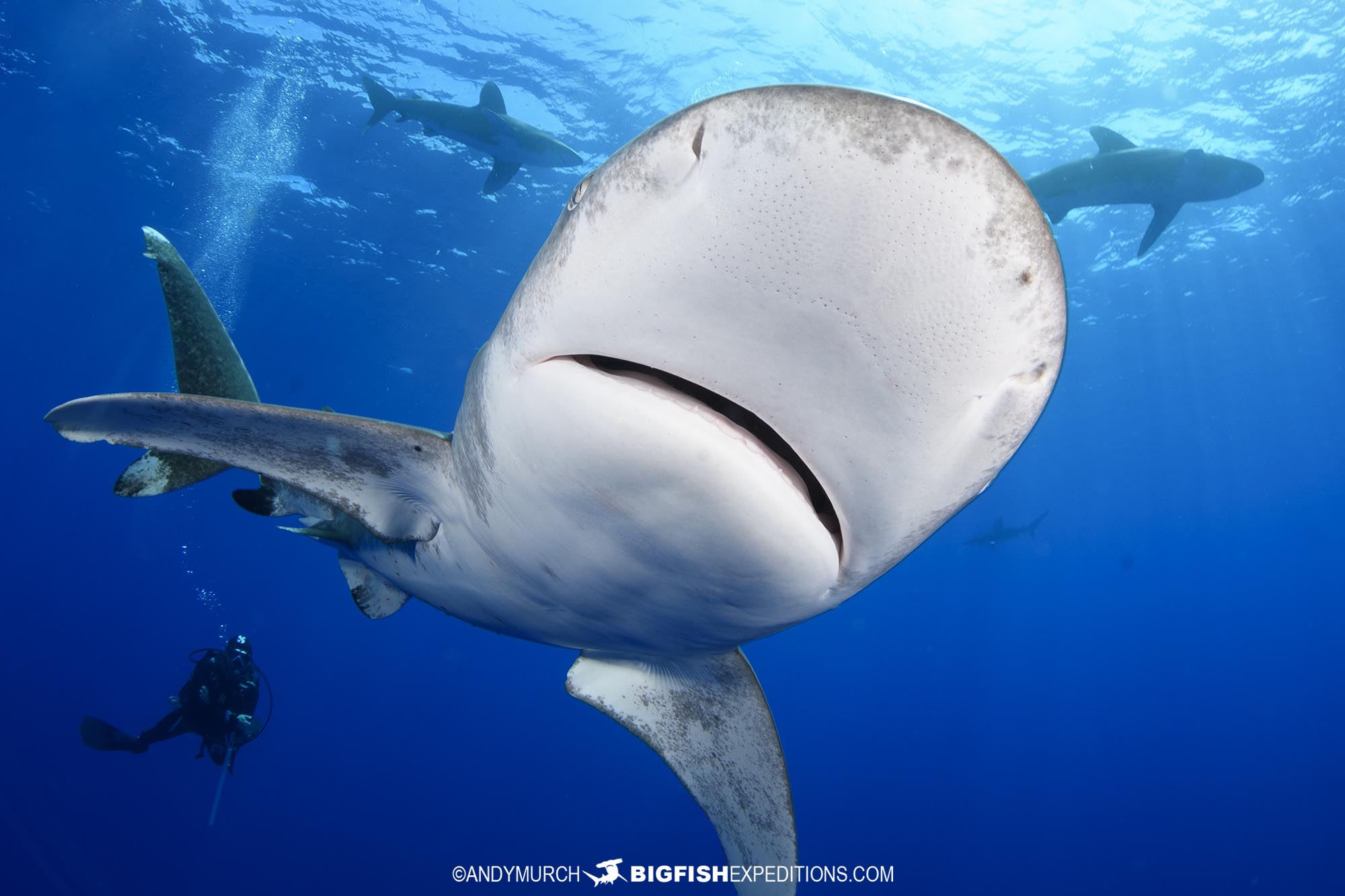 DATE
April TBA 8 SPOTS AVAILABLE
PRICE (USD)
$TBA per person double occupancy
---
$TBA single occupancy
LEADER
TBA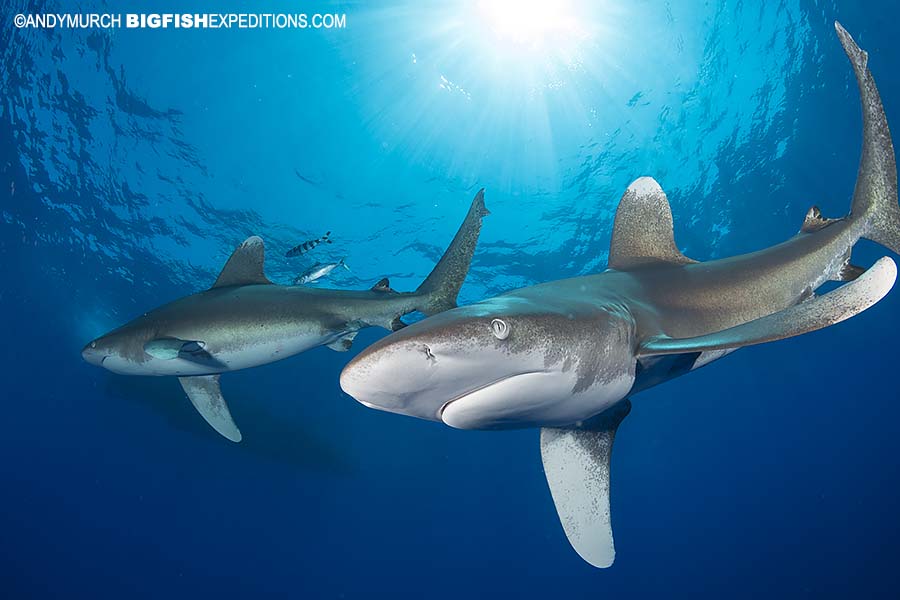 ACCOMMODATION
Greenwood Beach Resort on Cat Island, Bahamas
EXPERIENCE LEVEL
Open water diver / level one. Must have good buoyancy
WHAT'S INCLUDED
Three full days of open ocean shark diving
Experienced Captain and crew
Chum, hang baits and all other ingredients to ensure that we get plenty of oceanic whitetips
Four nights accommodation on Cat Island
Breakfast at the hotel & lunch onboard
Non alcoholic beverages while onboard
Airport transfers from New Bight Airport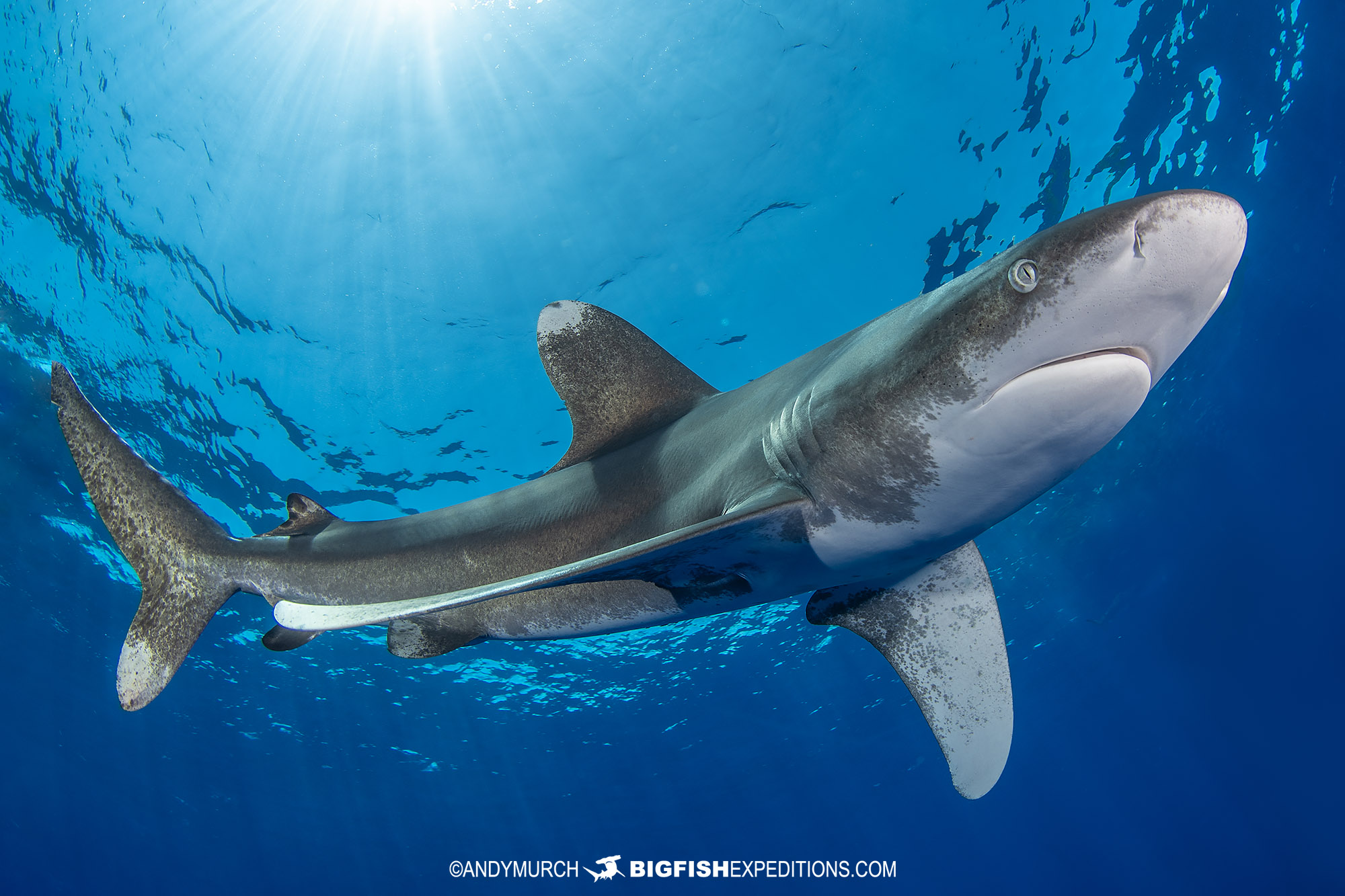 Day 1
When you arrive on Cat Island, you will be picked up at New Bight Airport and driven to Greenwood Beach Resort where you can unpack, relax by the pool, or go for a stroll along the deserted beach. Your evening is free to prepare you equipment and socialize with the other guests.
Days 2-4
After a light breakfast, we will transfer you to Hawks Nest Marina where you will board our dive boat and head out to sea. After roughly a thirty minute ride into the deep, we will begin chumming for sharks. The oceanic whitetips often arrive within a few minutes. Occasionally, they may take a little longer. Once the sharks begin gathering, they rarely leave again so you will likely be in their company for the rest of the day.

Late in the afternoon we will return to shore and transfer back to the hotel. By the time you have downloaded your images or relaxed in the bar, it will be time for supper, perhaps a nightcap, and a sleep filled with dreams of sharks.

Day 5
After a relaxing breakfast at the hotel, we will transfer you back to New Bight Airport for your journey home.
Ready to sign up or have a question about this trip?
Contact Big Fish about this Expedition