Our January Sailfish Adventure to Cancun, Mexico delivered some epic encounters. Here is a short video that I put together with some of the highlights:
The sailfish would swim down into the depths to where a river of baitfish were migrating. They would then use their sails to corral part of the enormous school away from the rest and force them up to the surface. Once the hapless fishes were pinned against the water's surface, the sailfish would dive bomb them and thrash with their swords until one or two fish were incapacitated, then they'd swoop in again and gobble them up. As you can see in the video, they did this in plain sight of the divers. It was like being inside a BBC wildlife documentary. A spectacle I'll never forget!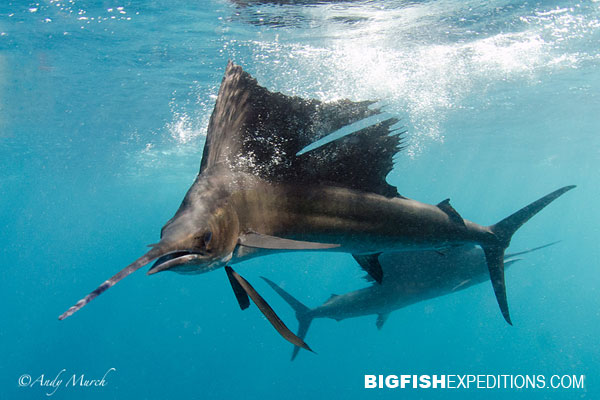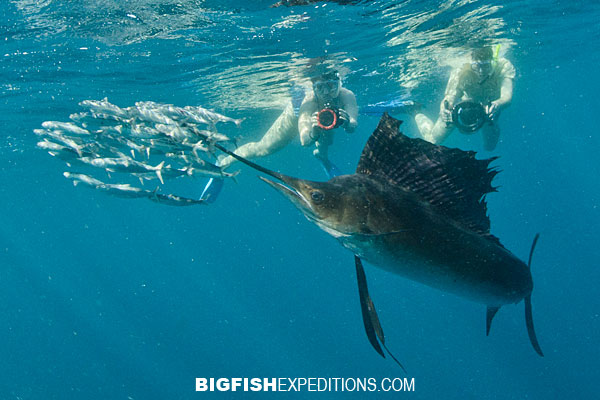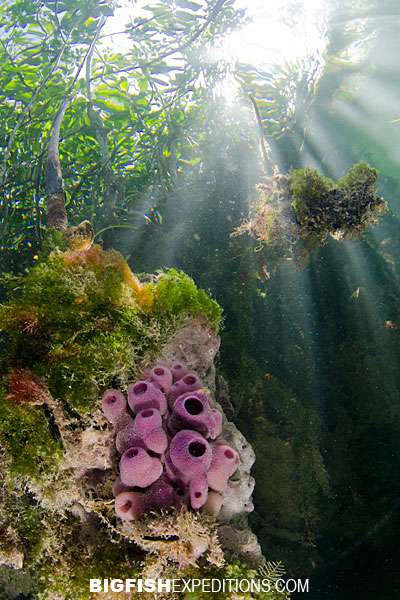 As expected during the winter in Quintana Roo, some days were stormy but we made the most of the down days by exploring the mangroves. We didn't find any crocs to play with but snorkeling among the Nichupte Lagoon was pretty cool.
And on one windy day we headed down to Playa del Carmen to dive with bull sharks. The bull shark feed in Playa is well worth a trip even if the weather is good!