Big Fish Expeditions Blog: New Adventures
DIVE WITH THE BLUE WHALES OF SRI LANKA
Its official! We are heading to Sri Lanka next spring to swim with the mighty blue whale. We are working with a great operator and staying on a luxury liveaboard catamaran.
No crowds, just a handful of guests to keep it comfortable and less invasive for the whales. Join us if you want to swim with the largest animal that has ever lived: Blue Whales of Sri Lanka
SEE THE BEST OF THE GALAPAGOS ISLANDS
We have wanted to add a Galapagos Expedition for some time but the Galapagos Islands are so famous that all the dive charters get snapped up years in advance. Fortunately there is a new ship on the block named the Galapagos Master and its a beautiful vessel!
As usual with Big Fish Expeditions, we are planning to pack as much adventure and diversity into our Galapagos expedition as we can. That means you will be able to dive at Wolf and Darwin with the schooling hammerheads, Galapagos sharks, silkies, whitetips and mantas etc, plus we will also cover all the classic dives in the south including San Cristobal and Isabela for sea lions, galapagos penguins and a host of other iconic animals, AND, we will dive at Isla Fernandina with the Galapagos horn sharks and marine iguanas. Join us on this amazing itinerary: Best of the Galapagos Diving Adventure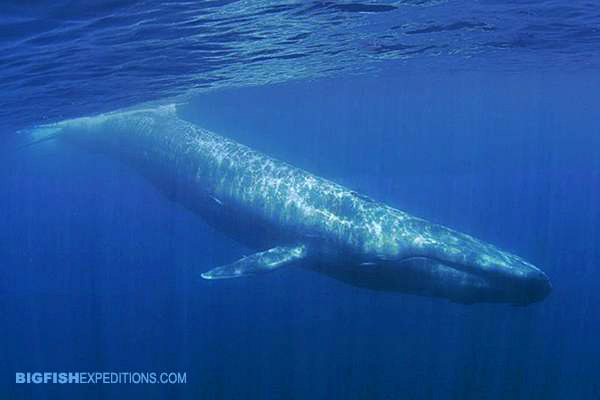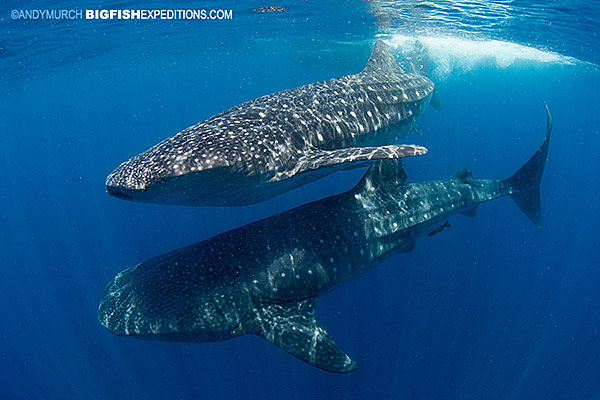 TRIP REPORTS FROM AN AMAZING SUMMER:
SUCCESS IN SCOTLAND!
We have had a killer year! In July we ran two back to back trips to Scotland to dive with basking sharks. I am thrilled to say that we nailed the action on both weeks! Check out the images and read the trip report here: Two epic Basking Shark Adventures
WHALE SHARK WONDERLAND
From the second biggest fish in the sea to the biggest! From Scotland we flew directly to Mexico to enjoy another successful year of whale shark encounters. We had heard it was slow earlier in the season but when our groups were there the action was great! Read all about it: Whale Shark Wonderland
FRIENDLY WHITE WHALES
Our next stop was Churchill in Canada to swim with beluga whales. When we first arrived the visibility was challenging but it got better everyday. There were plenty of belugas and we saw 8 polar bears too!
We also managed to take advantage of some very unique encounters with belugas on the sea floor. Check these amazing images: Swimming with Beluga Whales
CROCODILE ENCOUNTERS AT CHINCHORRO ATOLL
While I was up in Churchill with the belugas, Photo Pro Terry Steeley was leading our yearly off the beaten path crocodile trip at Chinchorro Atoll. As expected, they had a great adventure and plentiful crocodiles. Read Terry's excellent trip report: Diving with the crocs of Chinchorro Atoll
ISLAND OF THE GREAT WHITE SHARKS
Next we boarded a plane to San Diego and joined our group of excited sharkaholics at Guadalupe Island. Conditions were excellent and the great white shark action was off the hook! At one point we could see nine white sharks around the cages and there were likely more close by! Can't wait to get back there next year. Have a read and scroll through the amazing images that came out of that trip: Diving with Great White Sharks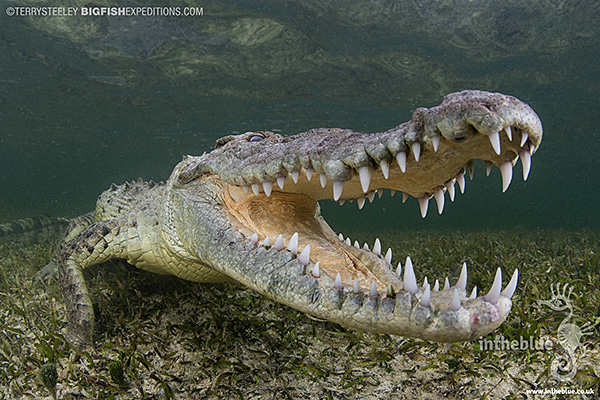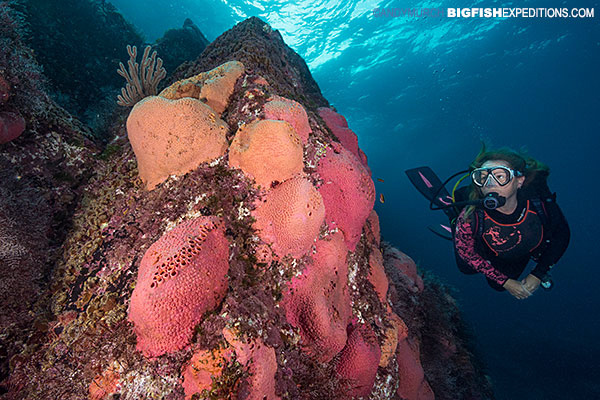 SEA OF CORTEZ ADVENTURE
After Guadalupe we also had some amazing encounters in the Sea of Cortez but I haven't finished the report for that trip yet so it will have to wait for our next update. To give you an idea of how it went, there were some amazing high points and some really low points (like when one of our skiffs sunk in a tropical storm). This trip report will definitely be worth a read 🙂
LOOKING FORWARD TO 2016
That was pretty much our summer. It was equally exciting and exhausting but it was a wonderful adventure. The big fish team are on their way to Peru soon to scout out the diving and then our year begins again in January with our Orca Expedition and our new Blue Whale Adventure. After that we return to Bimini to dive with the Great Hammerheads. Bimini Hammers will always be one of my favorite trips. We usually see 4 or 5 species of sharks but the hammers inevitably steal the show. Two spots left if you'd like to join us. Bimini Great Hammerhead Adventure
That's it for now. Have a great fall,
I'll see you down there.
Andy Murch Trip Leader
Andy Murch is a professional big animal photographer and the founder of BigFishExpeditions.com