Big Fish Expeditions Blog
A KILLER START TO 2014!
Our first Norwegian Orca Expedition was a resounding success! We spent the first half of the trip scuba diving in the fiords while a storm raged offshore but as soon as the wind dropped we headed out to sea and found multiple pods of killer whales feeding on huge balls of herring. It was an experience I will never forget! Follow this link to the 2014 Killer Whale Expedition Trip Report
HAMMERED IN BIMINI
As soon as we made landfall in Kristiansund at the end of the Killer Whale Expedition, I flew straight to the Bahamas to meet our first group of hammerhead shark divers. For two glorious weeks we dove with Great Hammerheads, Bull Sharks, Nurse Sharks and even snuck in a reef dive with Caribbean Reef Sharks and Blacknose Sharks. The hammer action was world class. With thousands of great hammerhead images to choose from and some amazing videos submitted by our guests, this trip report will definitely make you drool! Plus, you have to see what showed up on the Big Fish Deep Cam at 800ft! 2014 Great Hammerhead Expedition Trip Report
ALLIGATOR SNAPS
On the way home from the Bahamas we stopped in South Florida for a couple of days to decompress. What better way to do that, than to spend some time playing in the swamp with alligators 🙂 It was also a great warm up for our American Crocodile Expedition in Chinchorro Mexico later this summer
SAILFISH SURPRISE!
After only three days back in Canada I was back on a plane for our Sailfish Expedition in Cancun, Mexico. After a slow start, the sailfish finally showed themselves and we spent many hours finning manically after sardine bait balls being decimated by sailfish.
It was great to see so many healthy predators hunting in the wild but on our last day we also encountered a large aggregation of feeding mantas and mobulas and then a completely unexpected super pod of False Killer Whales appeared. It doesn't get much better than that! Read the trip report here: 2014 Sailfish Expedition Trip Report.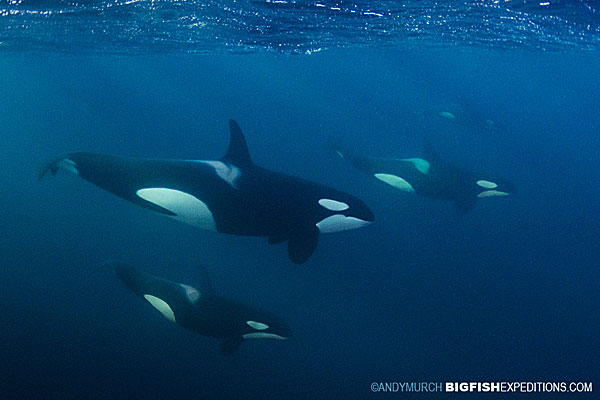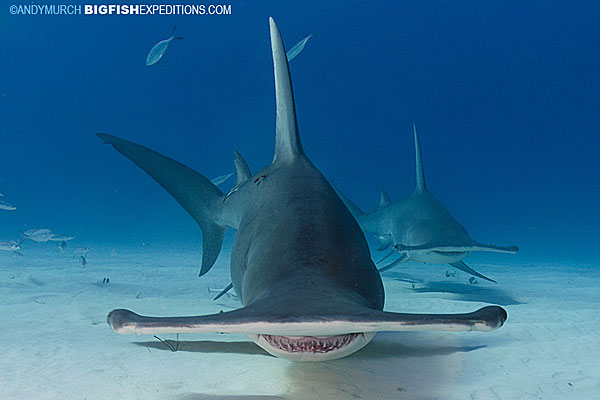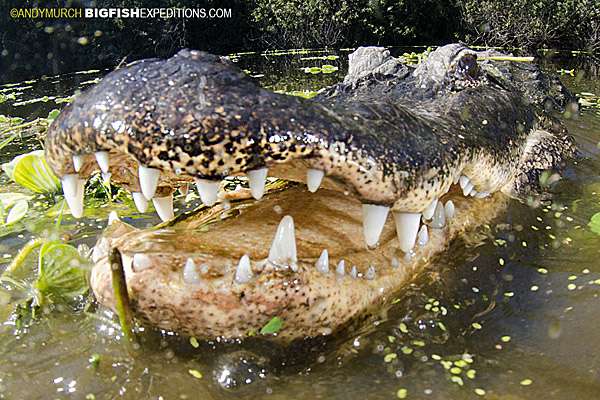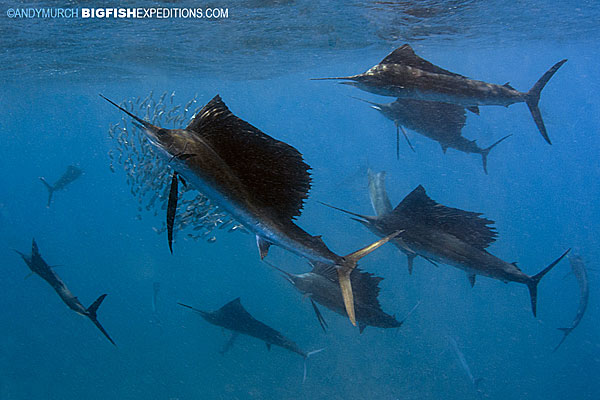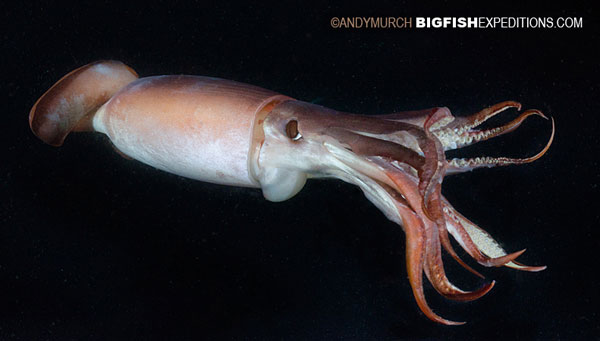 INTRODUCING THE MIDRIFF ISLANDS – A GREAT NEW EVENT ON THE BIG FISH SCHEDULE!
In September 2015, join us aboard the Rocio Del Mar for a week long expedition to the Midriff Islands in the northern Sea of Cortez. The Midriffs are a seldom visited group of islands with dramatic reefscapes, numerous whale species and schooling humboldt squid. Get ready for adventure!
Not only is this a world class destination, it is also affordable and extremely easy for North Americans to get to: Whale and Humboldt Squid Adventure
LAST MINUTE SUMMER OPENINGS:
SOCORRO
If you're reeeeeally quick, we have one cancellation on our yearly Socorro Trip. The boat leaves Cabo San Lucas on March 19th… Socorro Manta Adventure
THE SARDINE RUN
We have a few spots left if you'd like to join us in South Africa this June. The yearly Sardine Run is one of the most spectacular events in the sea. If you haven't done this epic adventure. Join us! Sardine Run and Wild Coast Shark Safari.
SALMON SHARKS
Just a couple of spots open on our Salmon Shark Adventure in Prince William Sound, Alaska. As well as chasing salmon sharks, we'll be diving Alaska's pristine reefs and bear watching along the shores of Fidalgo Inlet. Join us for an adventure on a grand scale! Salmon Shark Adventure
ISLA MUJERES GREAT WHALE SHARK ADVENTURE
Nowhere in the world can you see this many enormous whale sharks in one place. So if you have time in the summer, don't miss this epic event: The Great Whale Shark Fiesta
BELUGAS IN CANADA
Just four spots open on our Beluga Whale Expedition. Plunge into Hudson Bay among thousands of friendly Beluga Whales: Beluga Whale Expedition
MAKO MADNESS
Join us in September aboard the Sea Watch and dive with mako and blue sharks in the crystal clear waters of Southern California. Then drift along a reef with angel sharks and other Pacific shark species: Mako Shark Adventure
SWIM WITH THRESHER SHARKS
Then in November join us on beautiful Malapascua Island in the Philippines to dive with Pelagic Thresher Sharks. Malapascua is a real tropical paradise and the diving (both big animal and macro) is extraordinary. Don't miss this amazing trip: Thresher Shark Diving Malapascua.
NO MORE BULL SHARKS
To be candid, we had a Bull Shark Expedition scheduled for November but there were so many bulls on our Bimini Hammerhead Trip that we feel a dedicated bull shark trip would be redundant. So, if you want to see bull sharks up close and personal, join us in Bimini next February!
I guess that's enough temptation for now. If like me you live in the northern hemisphere, enjoy the spring and get ready for a long hot summer. If you live down south and its starting feel kinda cold in your neck of the woods, maybe you should fly up here and join one of our action-packed big animal adventures.
Never hang up your fins,
Andy
Andy Murch is a professional big animal photographer and the founder of Big Fish Expeditions.