A Big Fish Expeditions Trip Report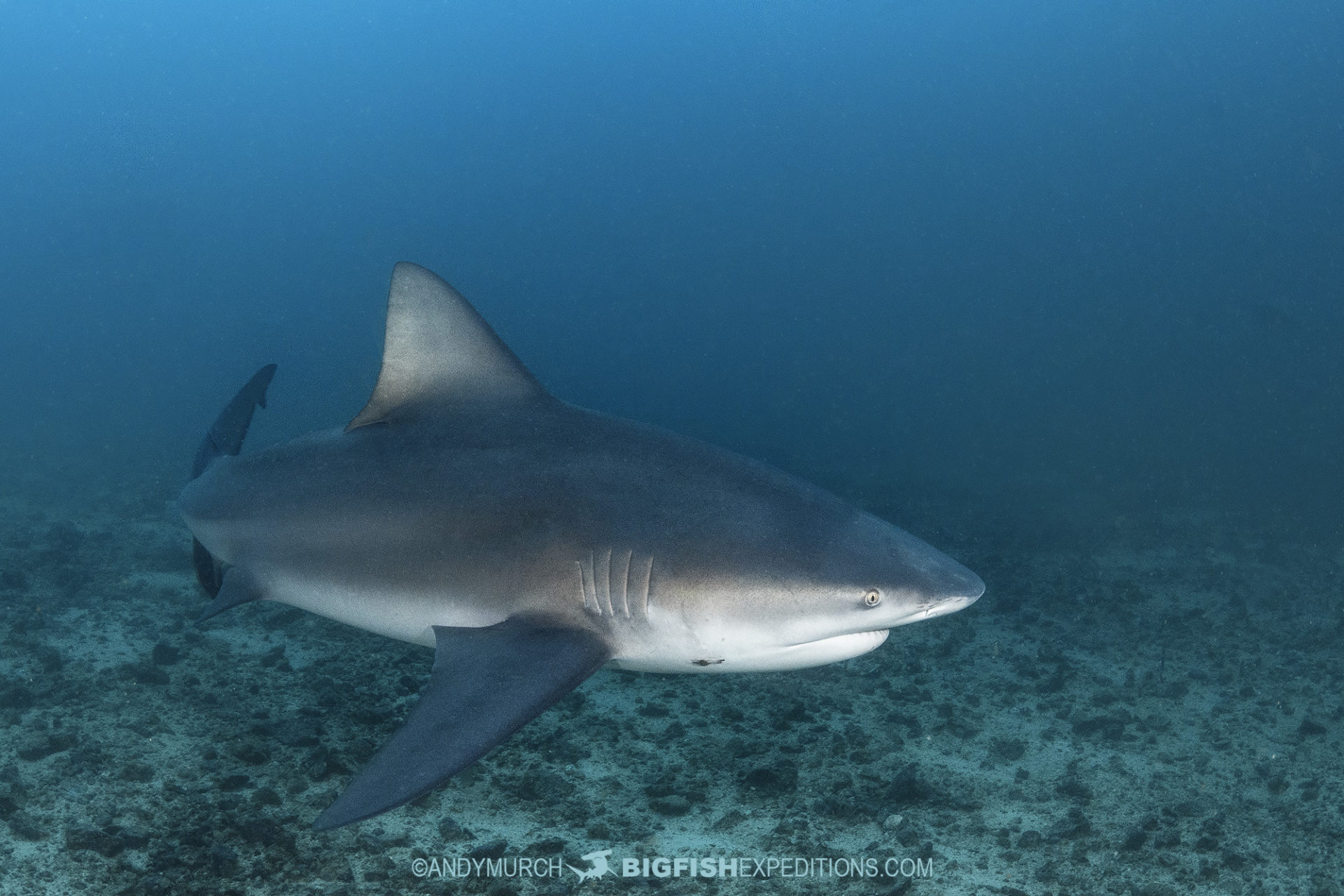 Shark and Ray Diving
Our original plan was to scuba dive with humpback whales but poor visibility made whale encounters almost impossible so we concentrated on diving with Costa Rica's cartilaginous megafauna instead.
We were based in the Playa del Coco, which meant we had easy access to a group of nearby islands called Islas Catalinas. We were also able to visit the Bat Islands; a great spot to get up close with bull sharks without the need for bait.
All told, we encountered seven species of sharks and rays:
Bull Sharks
Whitetip Reef Sharks
Eastern Pacific Spotted Eagle Rays
Longtail Stingrays
Gorgona Guitarfish
Giant Electric Rays
Leopard Round Stingrays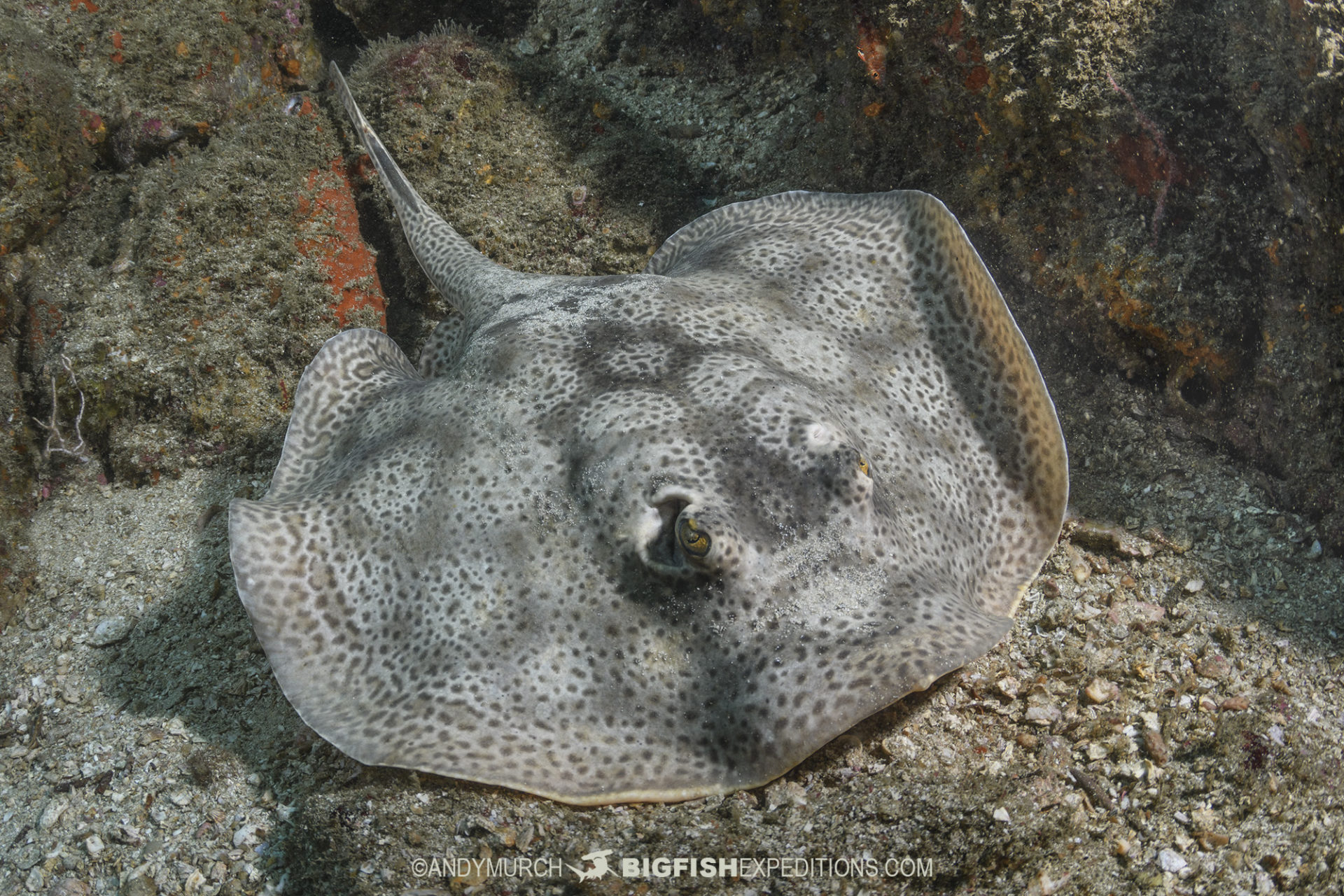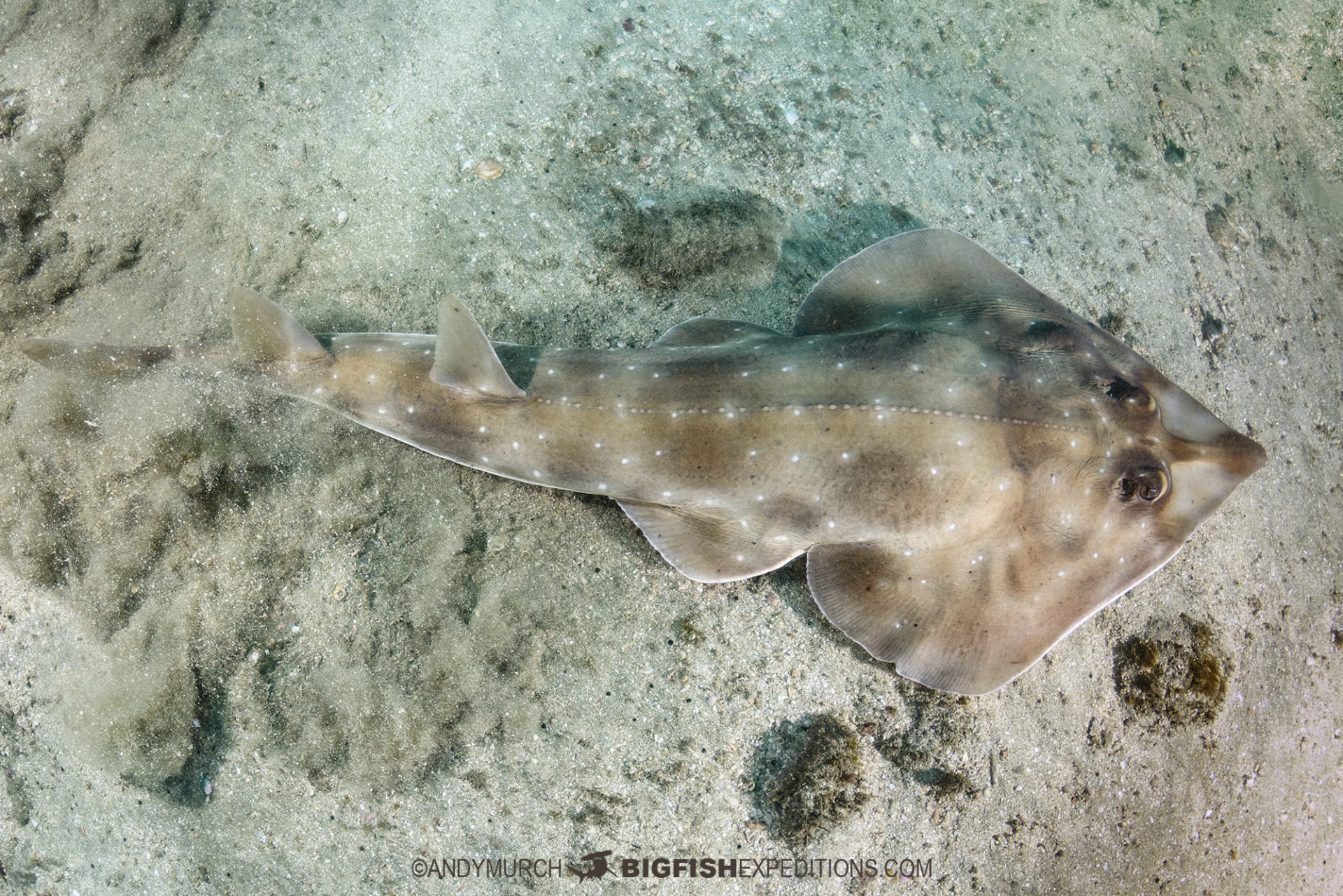 Gorgona Guitarfish
One seen on three separate dives south of Playa del Coco.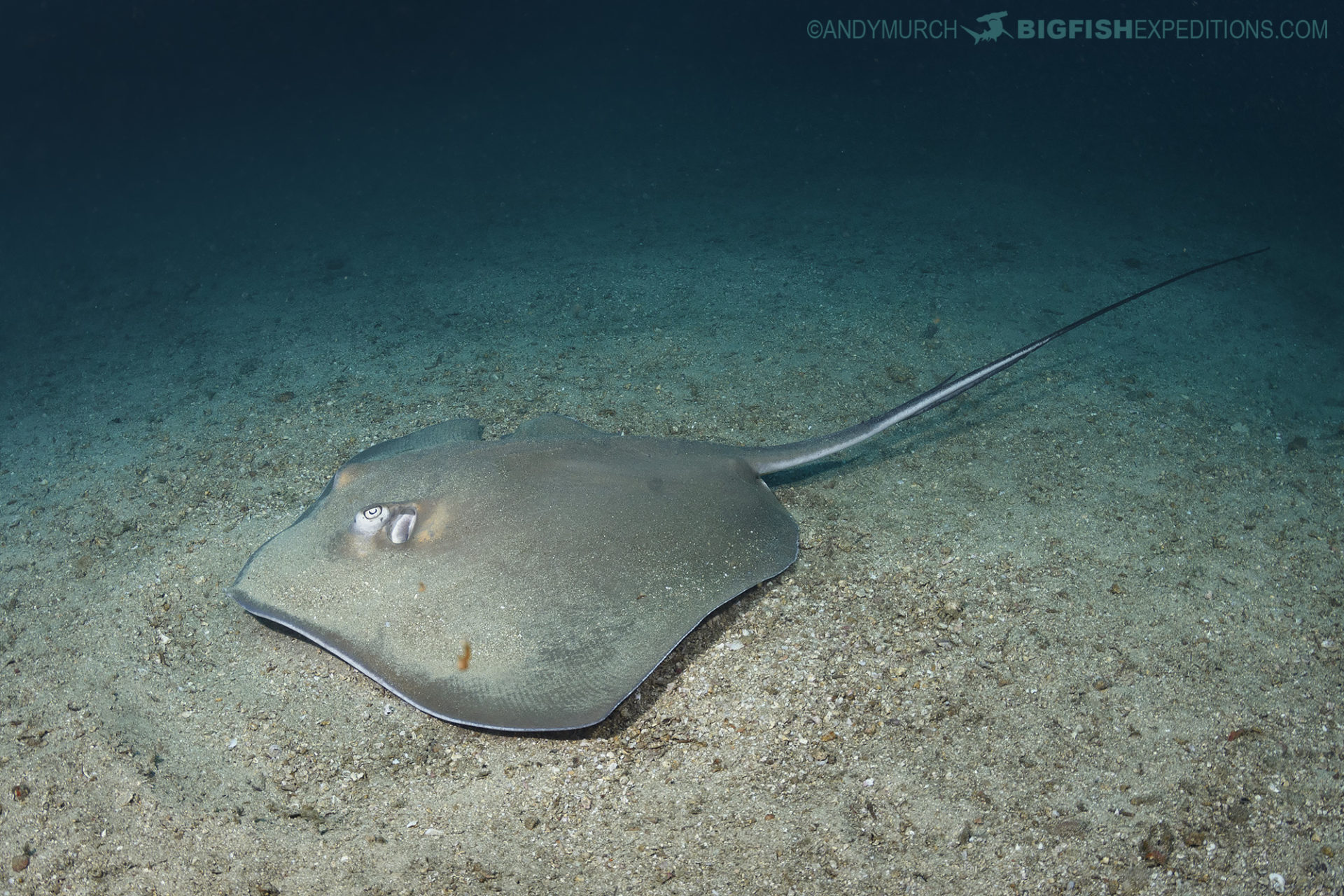 Longtail Stingray
One or two seen on most dives at Islas Catalinas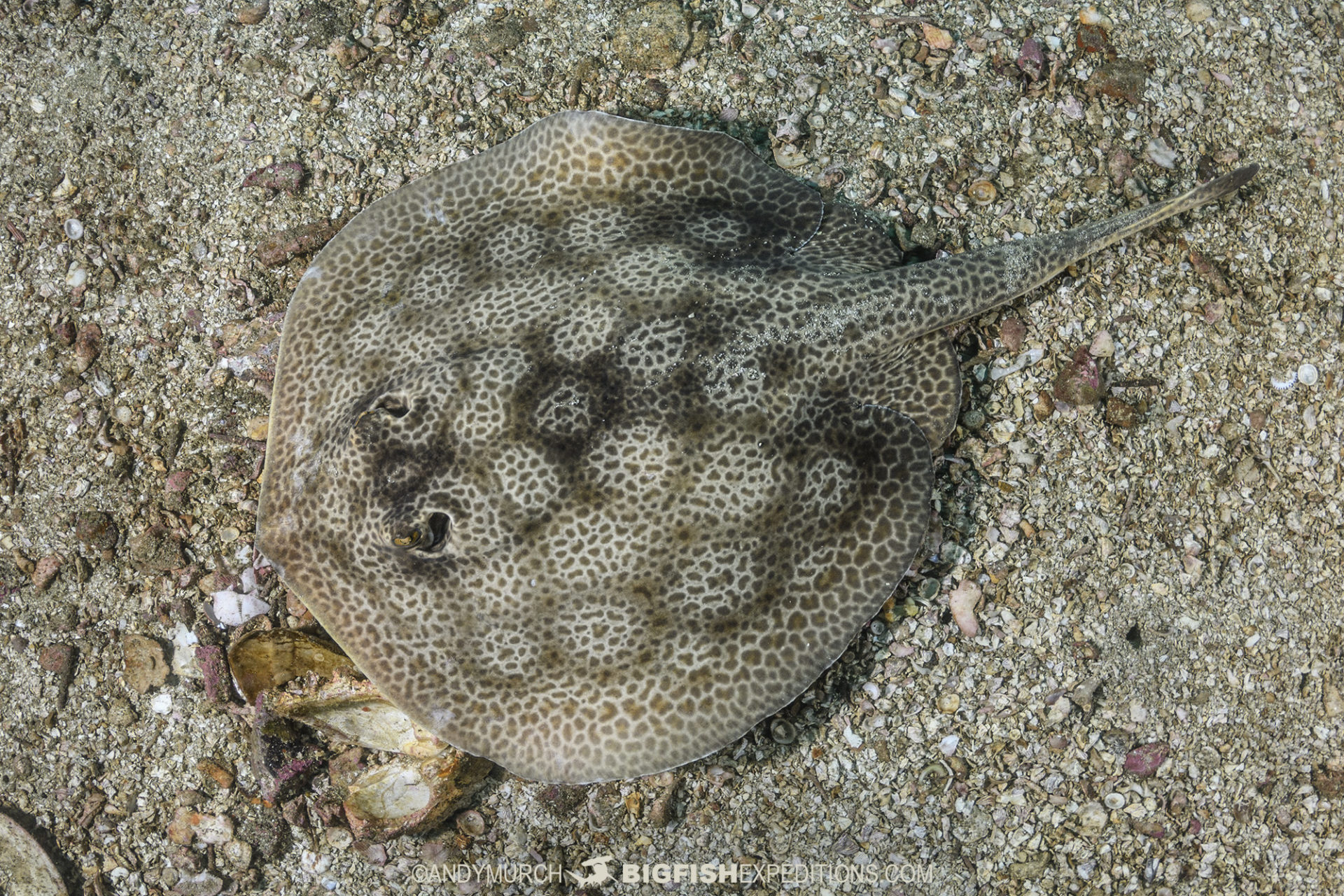 Leopard Round Stingrays
Between two and ten on every dive except at the Bat Islands.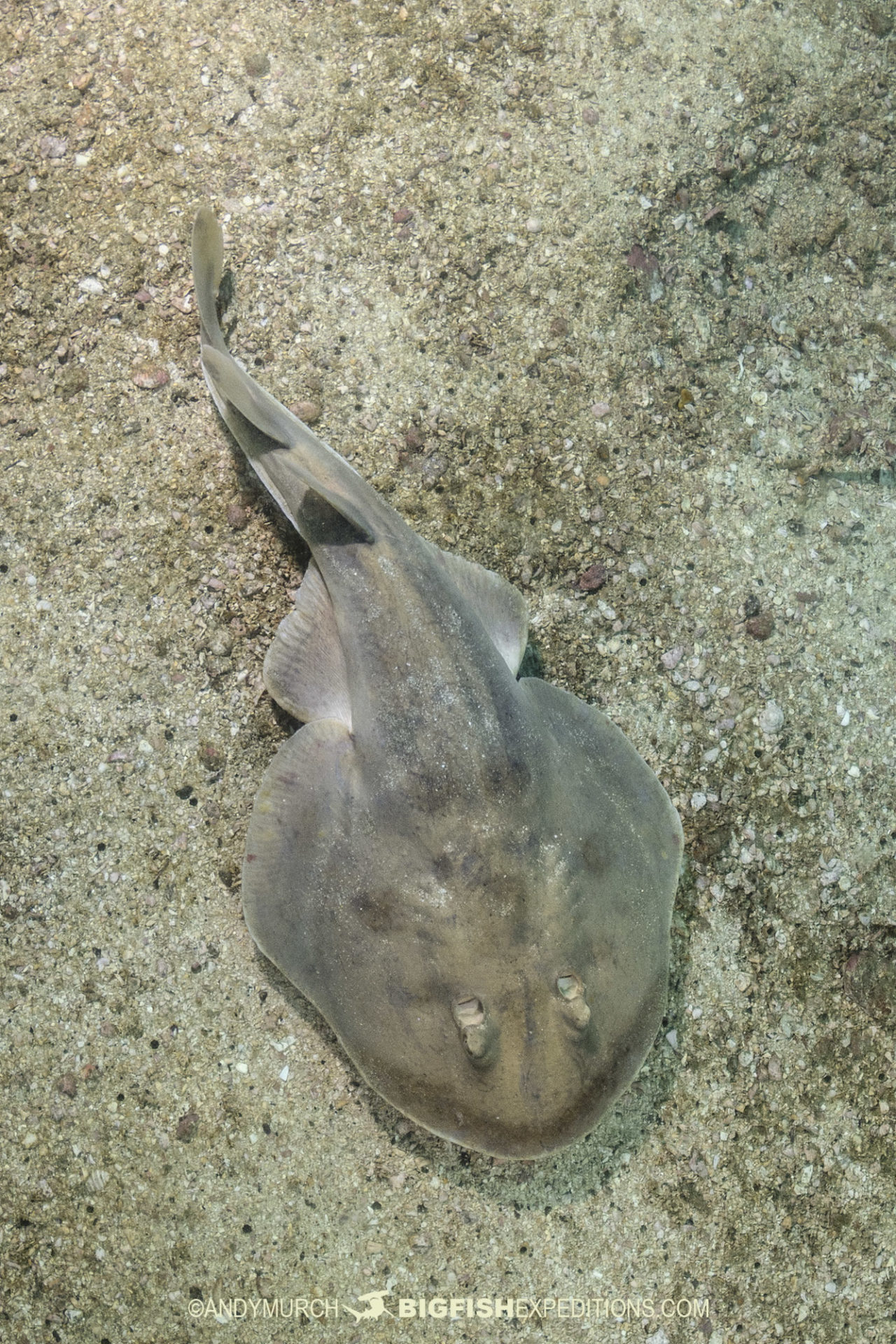 Giant Electric Rays (aka Cortez Electric Rays)
One at a site south of Playa del Coco.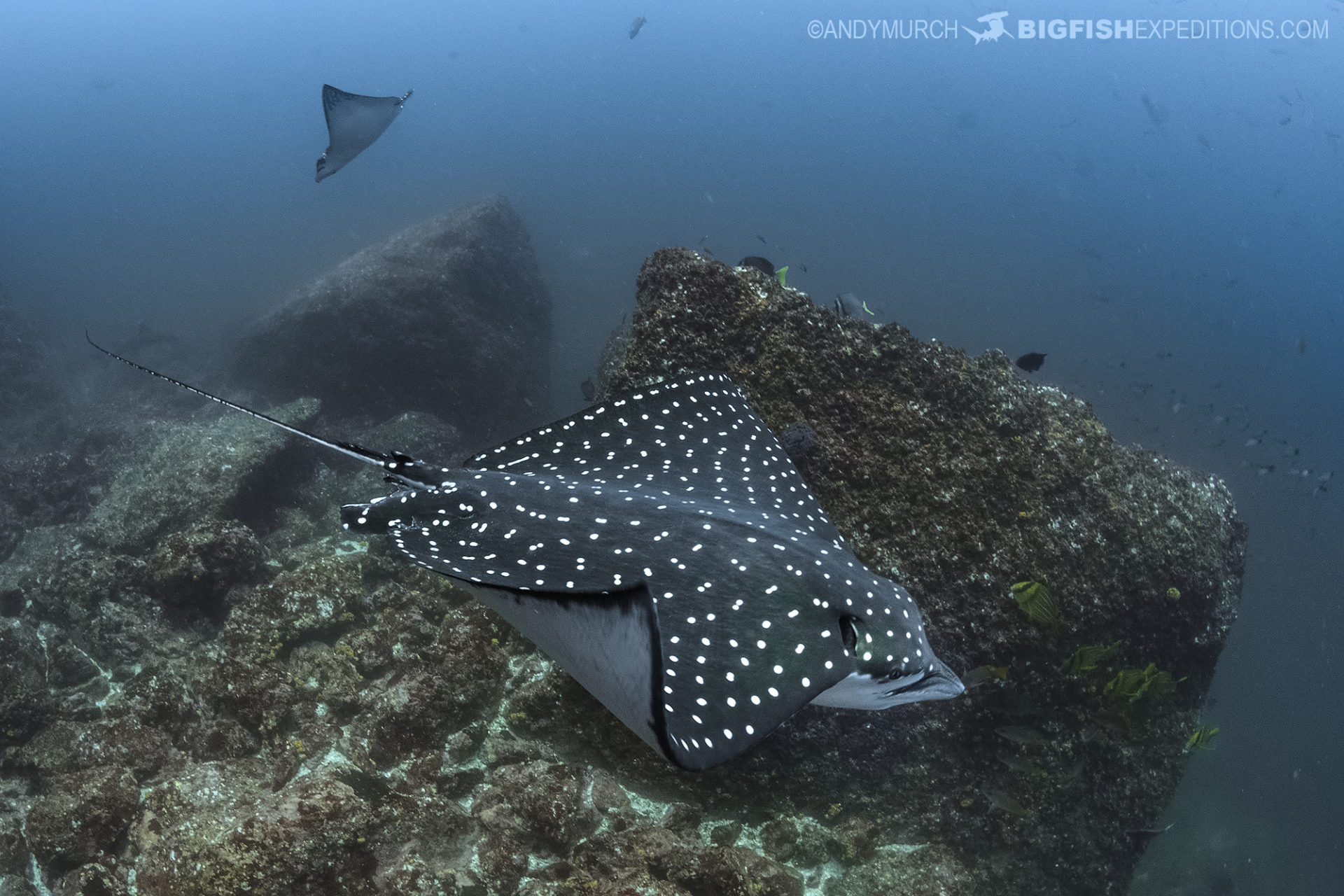 Pacific Spotted Eagle Rays
Six at a pinnacle close to the Bat Islands.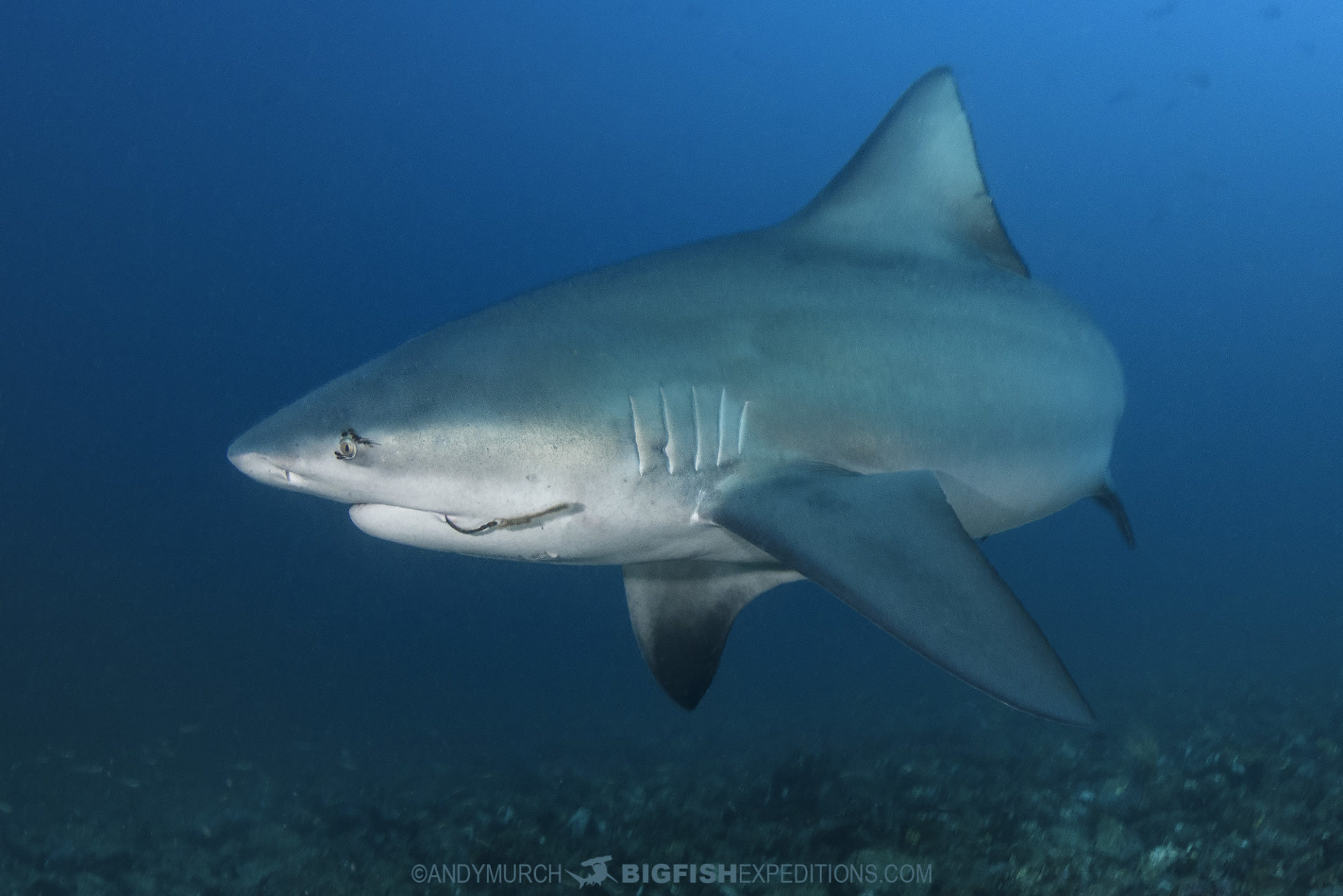 Bull Sharks
About a dozen on each dive at 'Big Scare' dive site at the Bat Islands.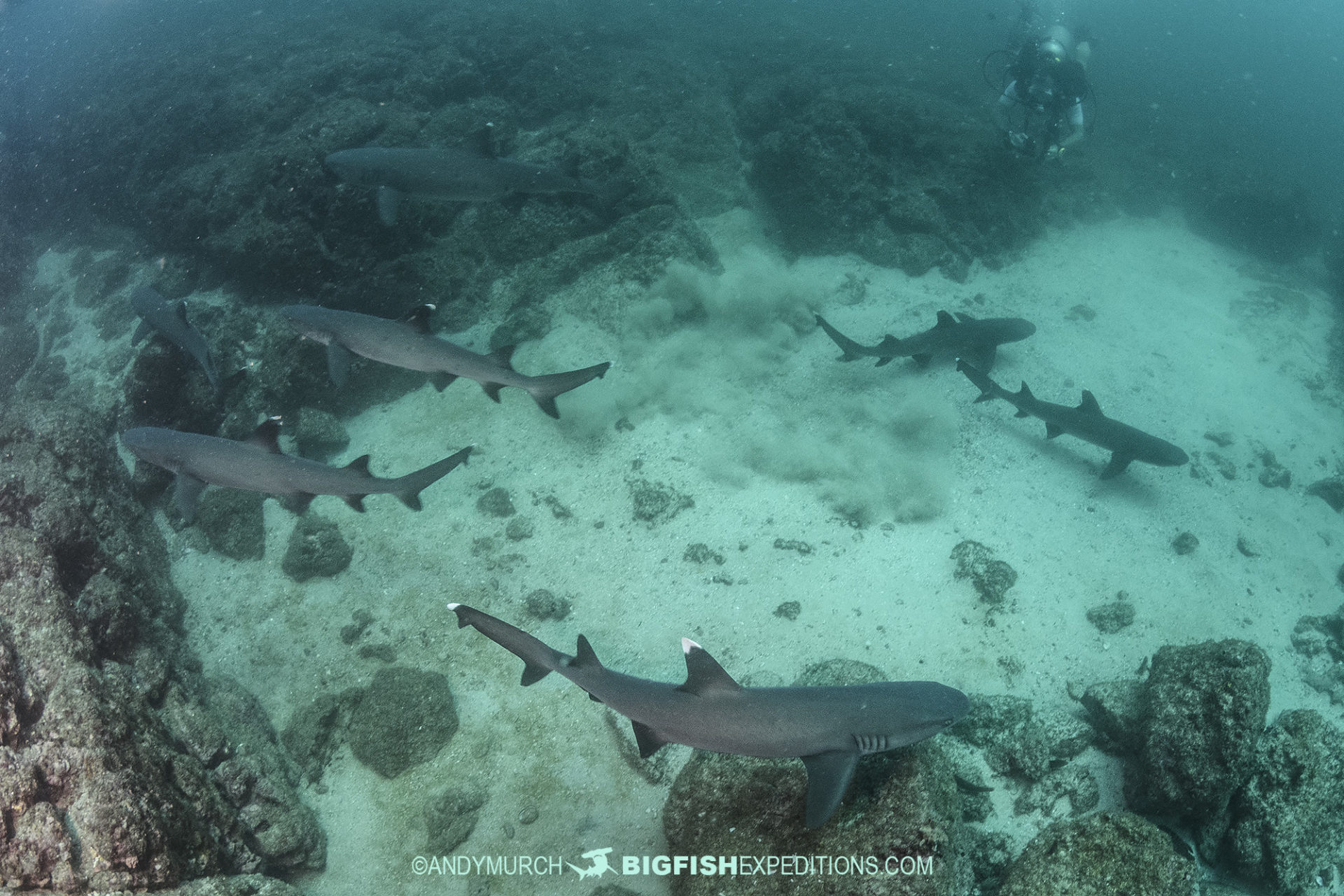 Whitetip Reef Sharks
A handful on most dives we did at Islas Catalinas.