A Big Fish Expeditions Trip Report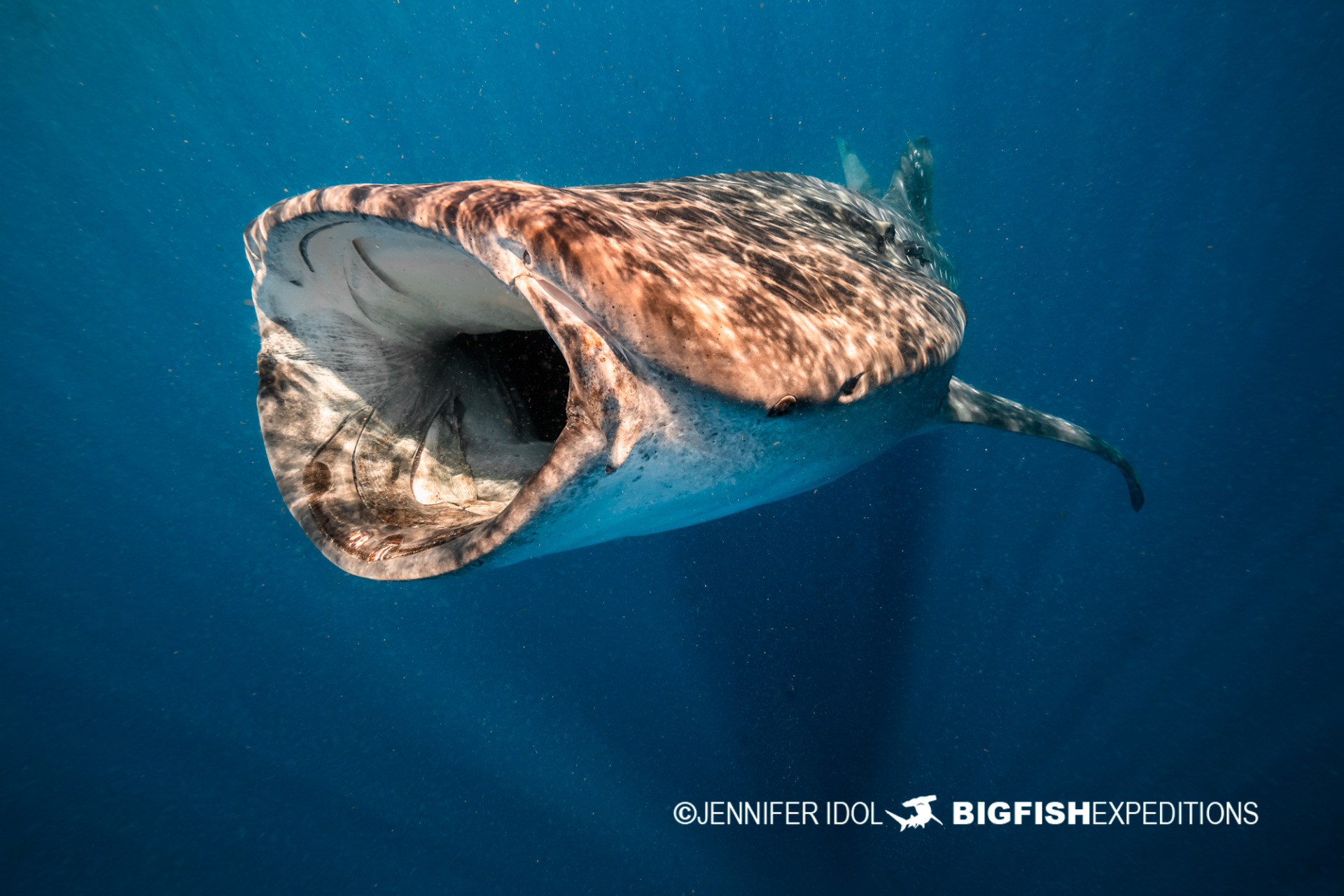 Los tiburón ballenas
We ran back-to-back whale shark trips this year and had a wonderful time with both groups. Everyone was very much in love with seeing whale sharks and ecstatic that they all had good encounters. For both trips, the first day produced memorable swims with whale sharks.
We spent each day with early morning encounters followed by a break for snacks and lunch while the day trip operators crowded the water. We then had opportunities as one of very few or even the only boat on the water with whale sharks as operators left. The park closes at 2 pm, so we stayed until close each day.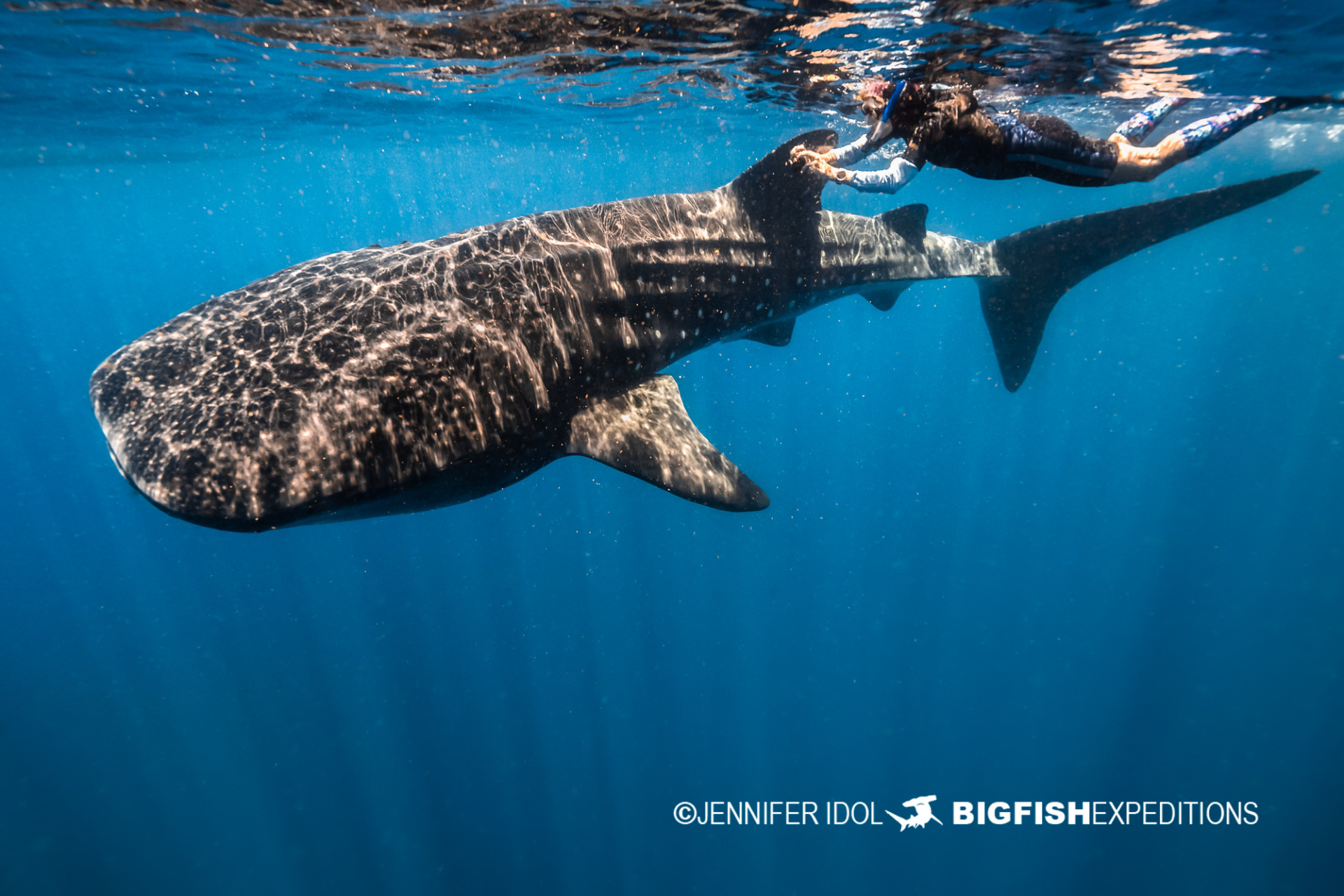 Botella feeding
Both groups saw bottle feeding at some point during the trip. This favorite behavior is when the whale shark stops swimming forward and instead hangs vertically while sucking plankton from the surface. This seems to happen when there is much food in the water.
We helped educate guests on how giving enough space to a whale shark will allow the shark the opportunity to relax and stay vertical longer. They kept a respectful distance from bottle feeding whale sharks and were rewarded by more time in the water with them while floating motionless in the water. The shark would spin around and around, giving everyone an opportunity to see inside the amazing mouth.
Little Tunny tuna
The whale sharks move back and forth along lines of tuna eggs, roe, to eat as much protein rich food as they can. The natural behavior in Isla Mujeres is feeding. Guests could especially observe their farming technique when boats cleared out and their course was visible across great distances.
We observed fewer sharks when the food source wasn't visible and more when it was full with eggs. Guests were surprised to see the roe on them when they got out of the water.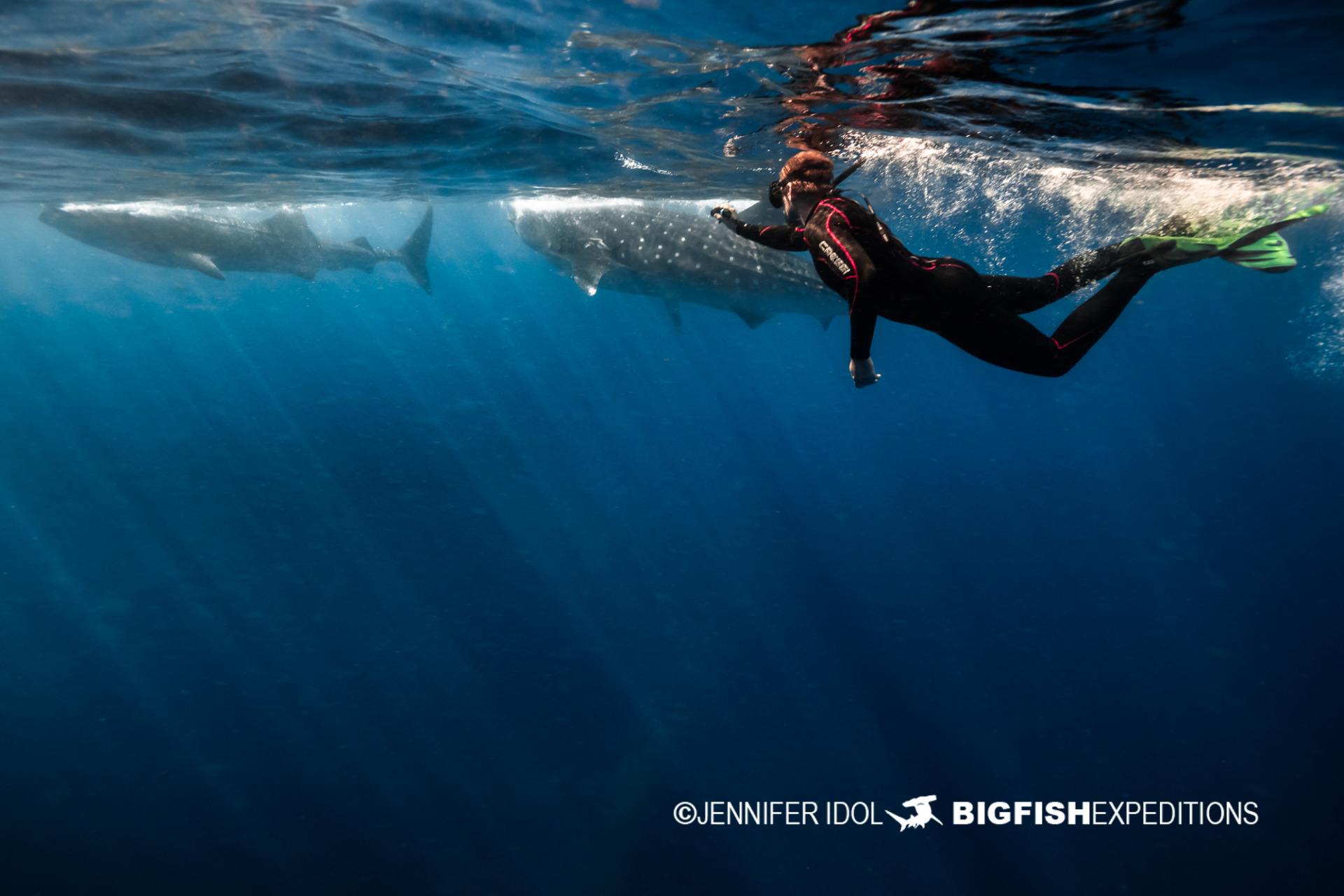 Other filter feeders
Manta rays joined us as plankton feeding elasmobranch cousins to the whale sharks. Rays are part of the same class of animals as sharks. They were an exciting addition to our snorkeling. Unlike whales, whale sharks and manta rays do not need to surface to breathe air.
Whale sharks rise to the surface in Isla Mujeres because the food rich environment is worth the diversion from depths below. The depth finder read 80 meters on most of our trips, which translates to 262 feet, or deep enough that you don't want to drop anything overboard.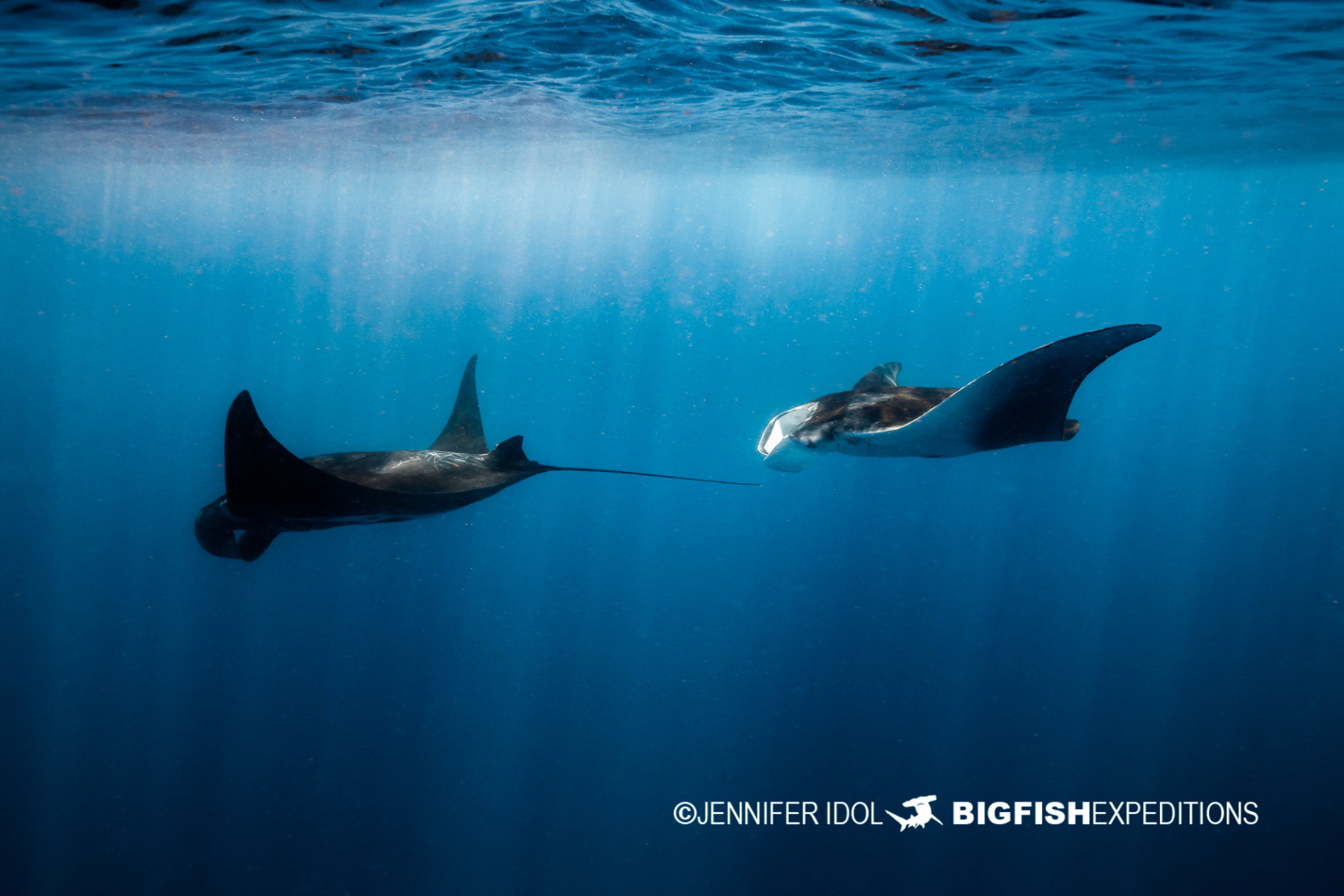 Quality encounters
We helped guests experience time with whale sharks rather than a multitude of jumps with one whale shark briefly. Initially, everyone was worried they wouldn't have an experience in the water with a whale shark, so everyone eagerly jumped at every opportunity. Later, they were able to wait for longer encounters swimming alongside whale sharks and even turning to swim with another whale shark moving in a different direction.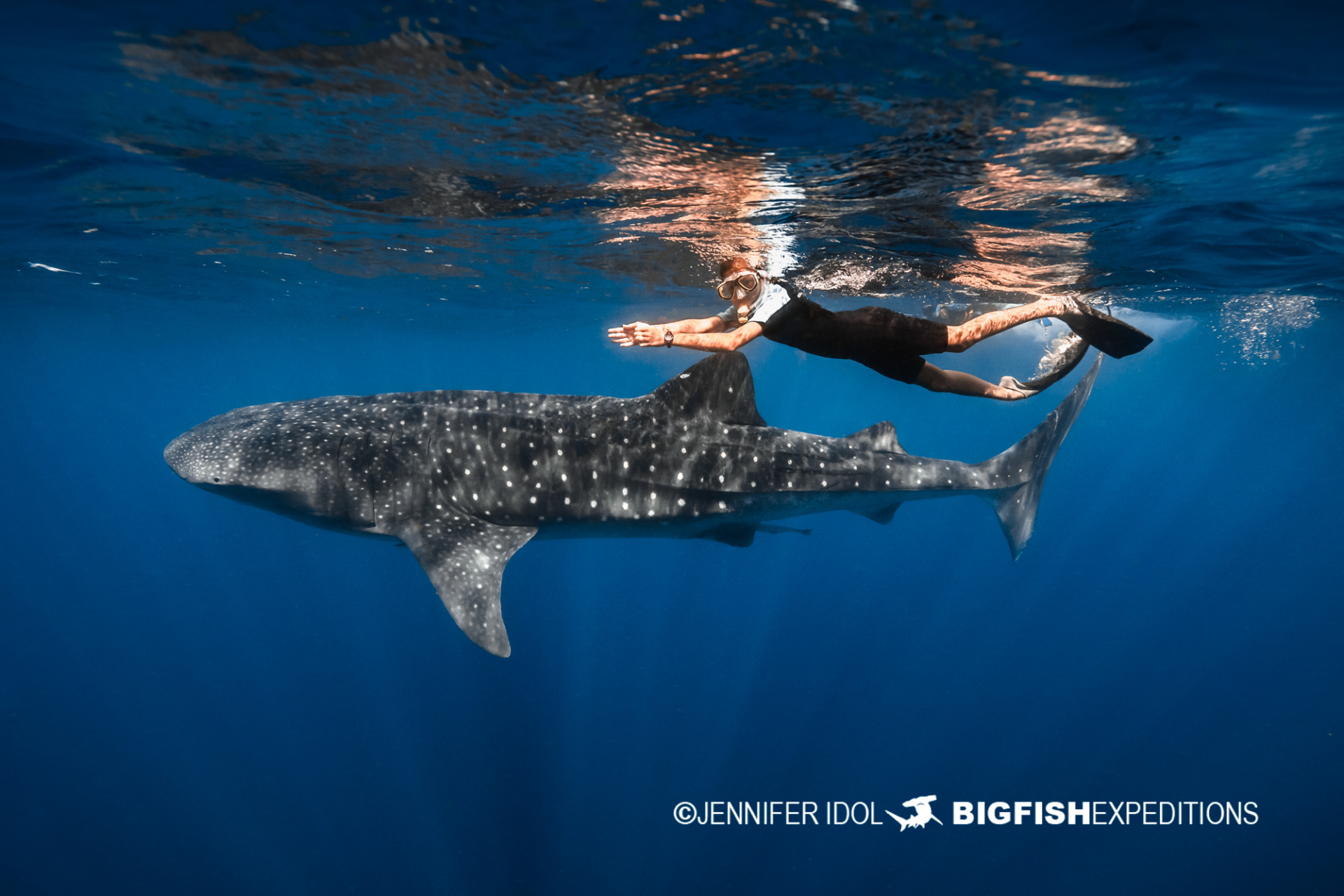 Curious visitors
As we also kept a keen eye out for mantas, we saw dolphins on the way to the area where whale sharks were congregating. Having seen many whale sharks, we opted to jump in with the dolphins who teased guests by swimming up close and then laughing as they took off with speed. Water color changes depending on where the line of the cooler  Gulf of Mexico waters mix with the Caribbean.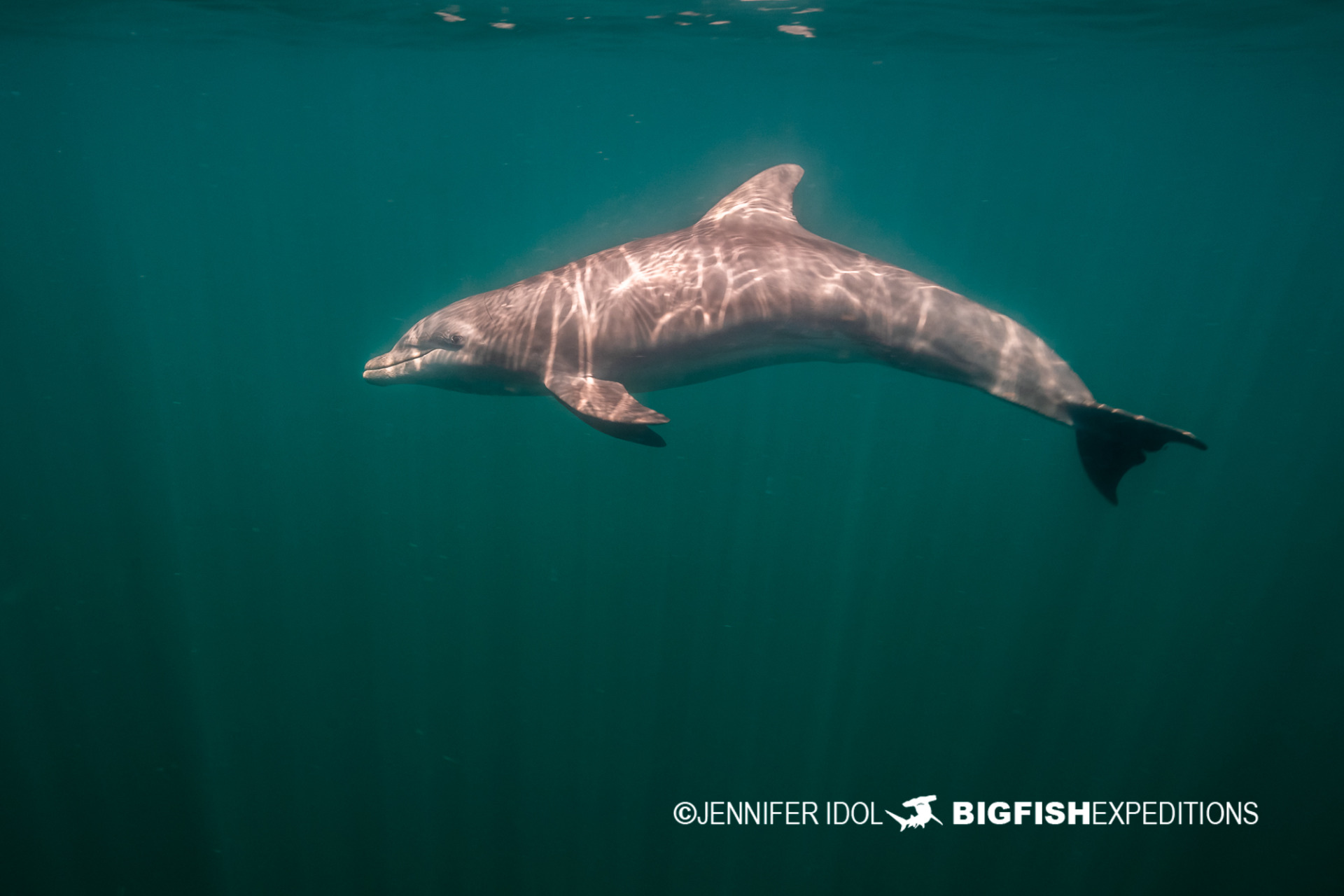 Isla Contoy
Just south of this bird sanctuary is a tiny little reef dotted by juvenile tropical fish, sea fans, and a few hard corals. The reef appears like a break line in the waves and is a colorful change of scenery from the seemingly bottomless blues where the whale sharks feed. We enjoyed looking for tropical life such as these squid.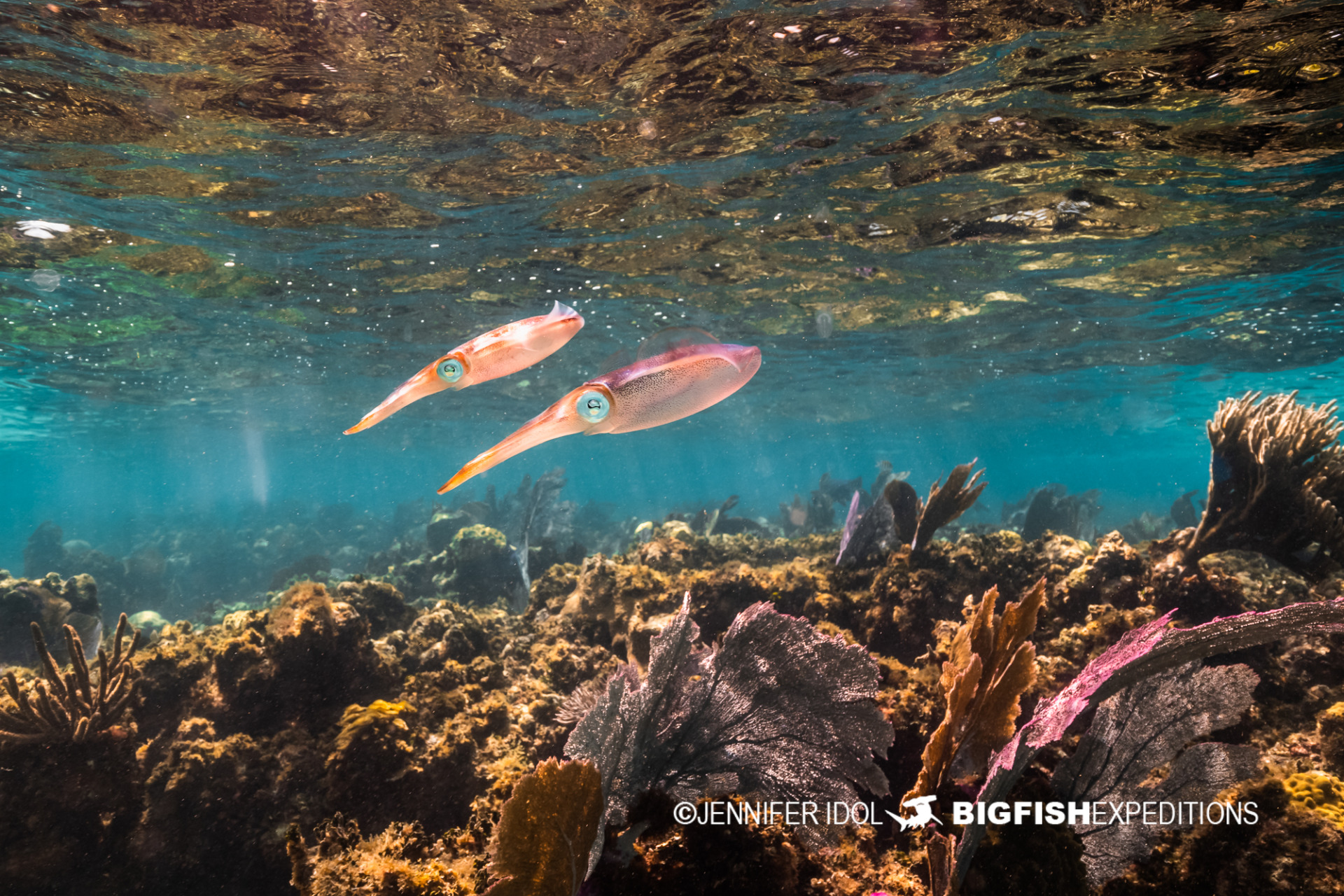 ¡Hasta luego!
It was hard to say goodbye to our time at sea with the whale sharks and to Isla Mujeres. We enjoyed some excellent dinners and saw festivities in the town square. It seems like there is always another moment to wish for with the largest aggregation of the biggest fish on earth. Join us next year for Whale Sharks 2023