This year's Beluga Whale Tour
Another great adventure in the Canadian subarctic! Each day we were surrounded by hundreds of belugas, some of which were extremely playful and curious. We also saw lots of polar bears, both from the zodiacs while beluga boarding and while we were driving around the tundra. Plus we went on a successful midnight aurora tour, and soaked in the otherworldly vistas of the tundra around Hudson Bay.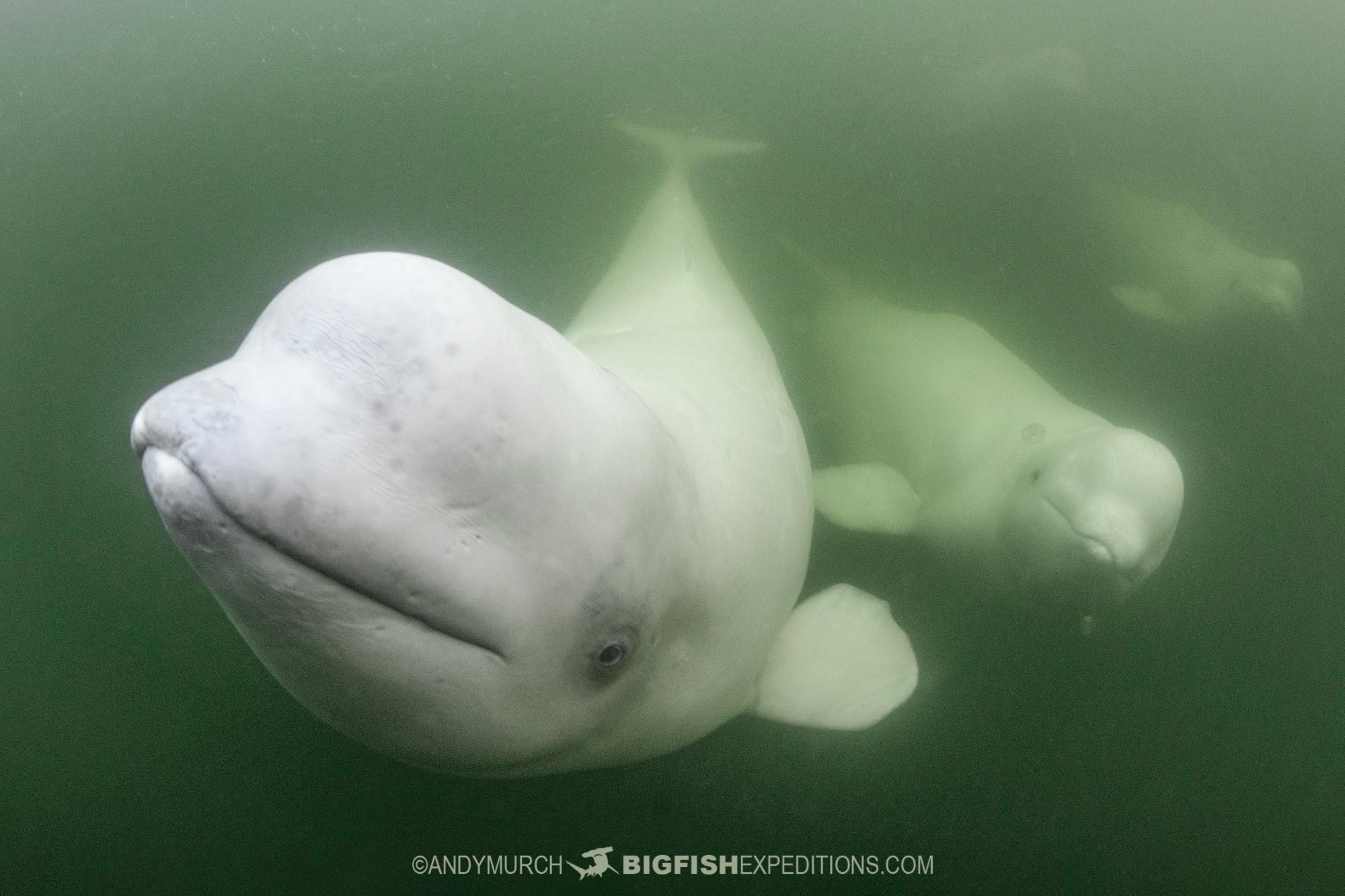 Belugas in the Bay
On our arrival day, we drove out to Cape Merry to watch hundreds of belugas swimming in and out of the Churchill River, before settling into our rooms at the Polar Hotel and setting up cameras for the days ahead.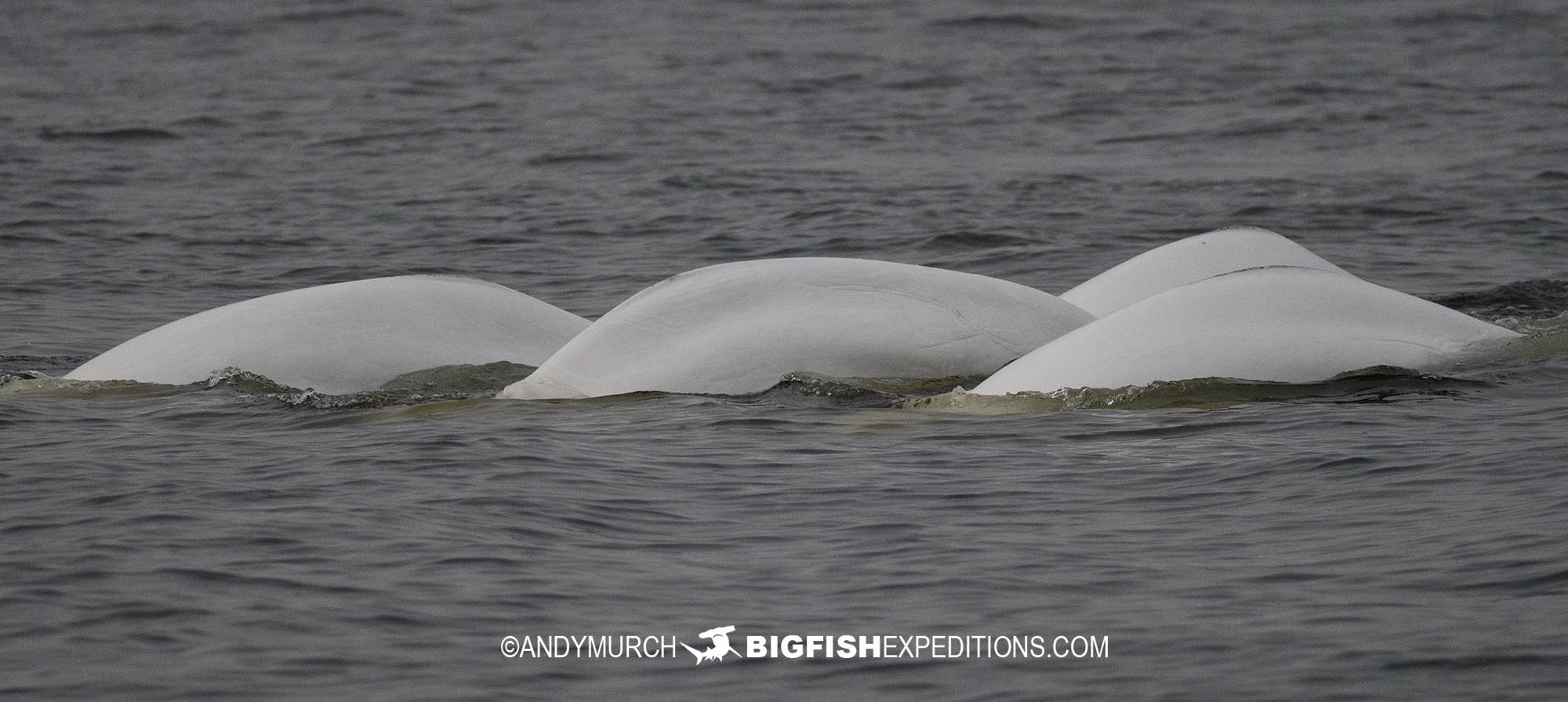 Polar Bear Mom with Cubs
Day two got off to a great start. High tide was in the afternoon, so in the morning we went for our first tundra drive and came across a momma bear snoozing with her one year old cubs.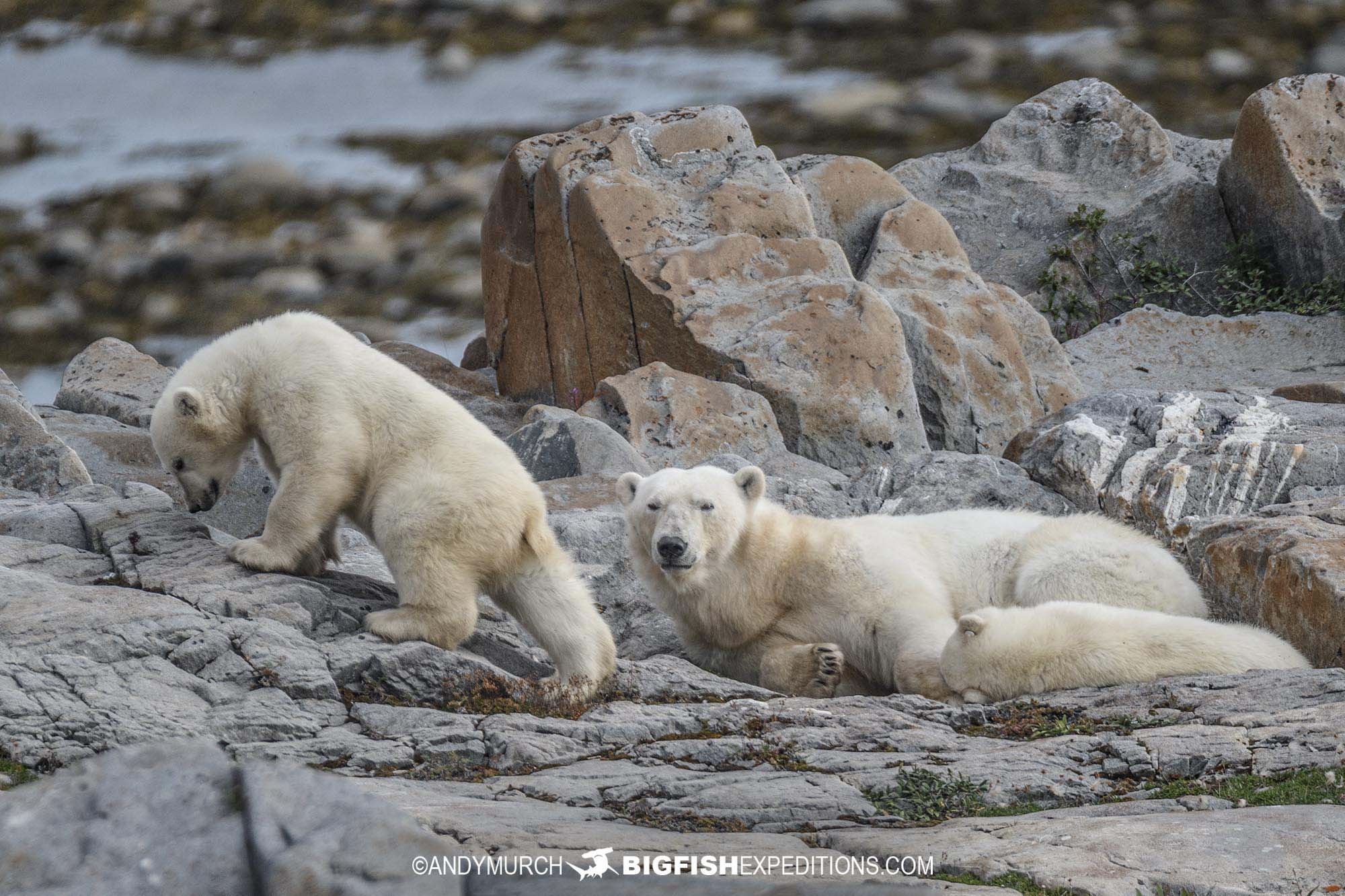 Helping out Bear Patrol
When we boarded our zodiac, before we could start beluga boarding we were contacted by Churchill's Polar Bear Patrol who wanted us to push another mom and cubs across the river mouth from Churchill towards Eskimo Point where they would be safe from human contact (and visa versa). When they reached the far bank, mom and cubs were pretty tired. There was also a solitary bear that needed pushing across the river, and yet another foraging at Eskimo Point, bringing our bear encounters to 8 individuals in a single day. Not bad for a summer trip!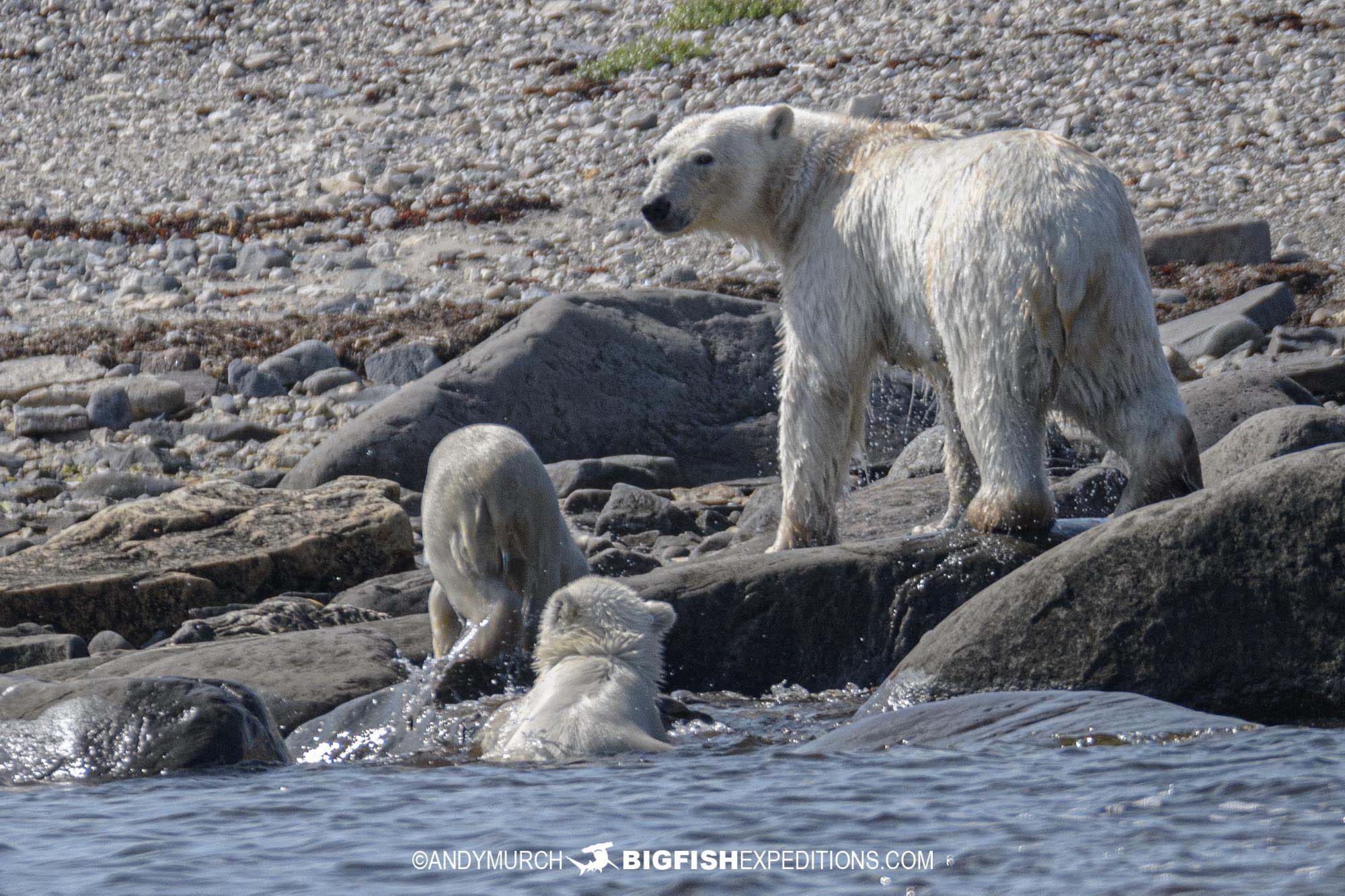 Belugas in the Mist
When we finally got onto the board to encounter belugas, the water clarity made it challenging to get good images. This can happen when there has been rain further south in Manitoba. Fortunately, it improved dramatically as the week progressed.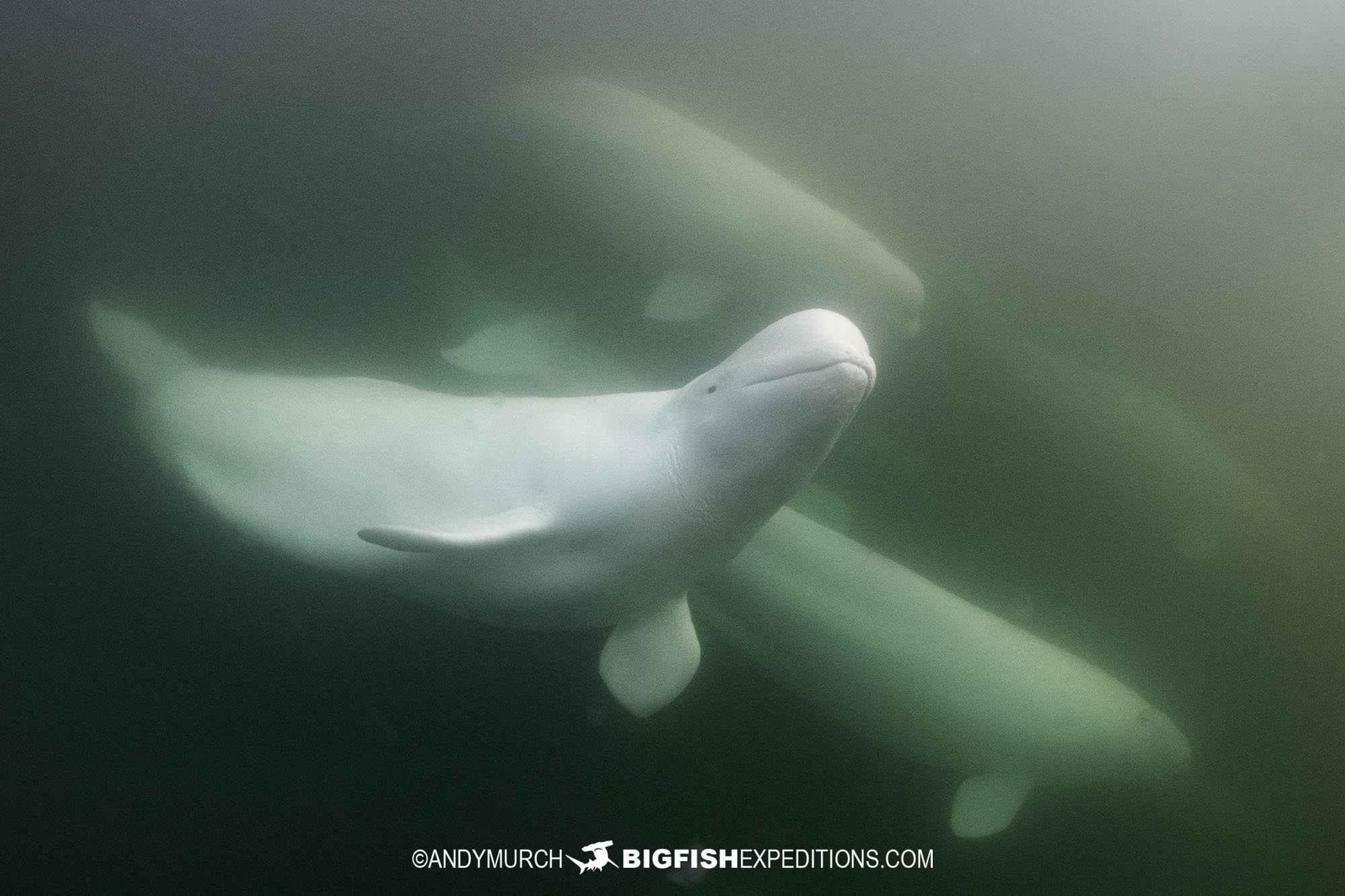 Tundra Tour
The next morning we went exploring in our trucks. The Canadian tundra has a unique raw beauty, punctuated by human constructs such as the Polar Bear Holding Facility where bears that keep approaching the town are kept isolated until they can flown to remote areas.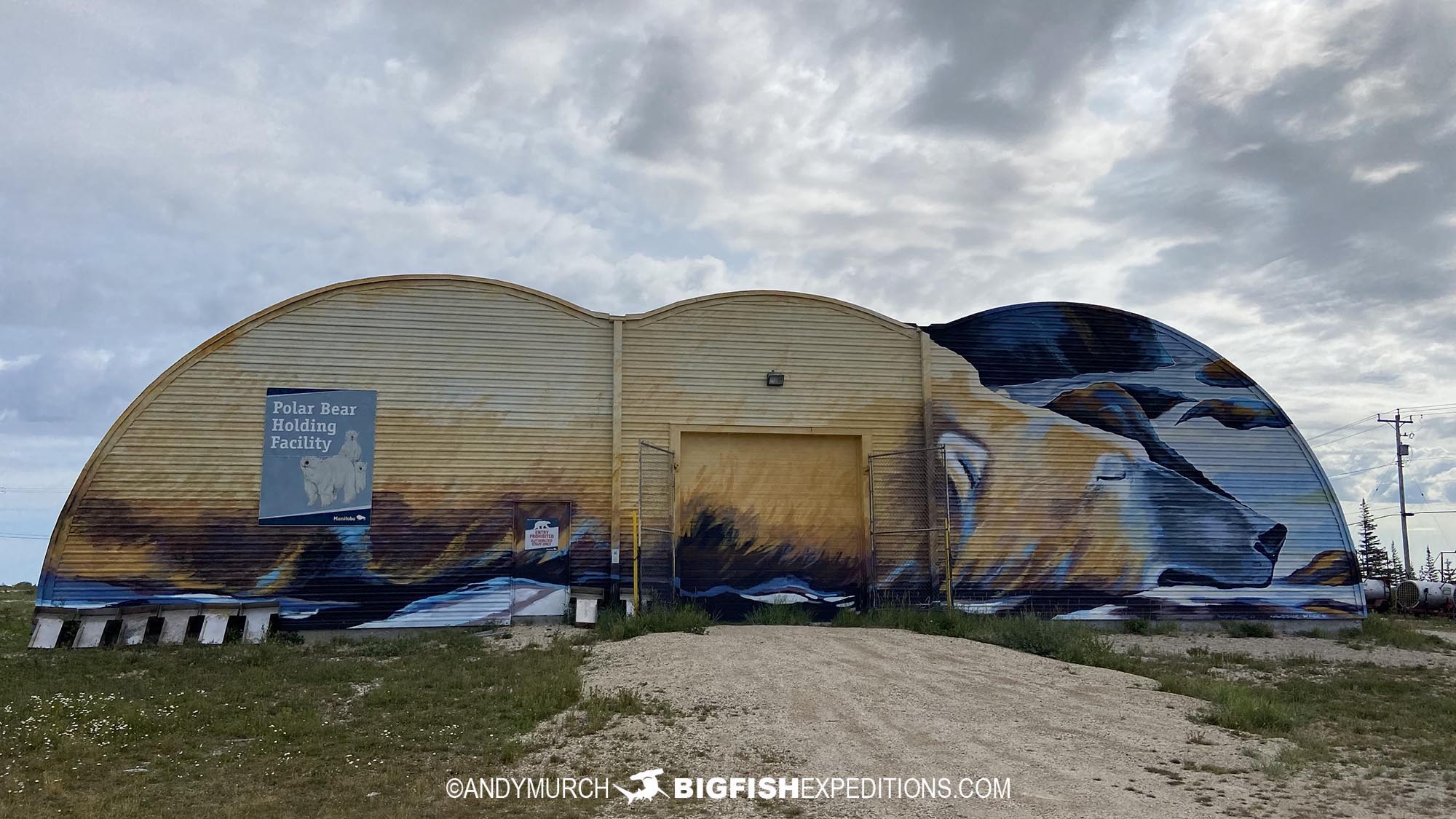 Better viz and great Beluga encounters
Our second session with belugas was awesome. Lots of friendly pods and really close encounters. At this point the trip was already a big success, but it continued to build as the week progressed.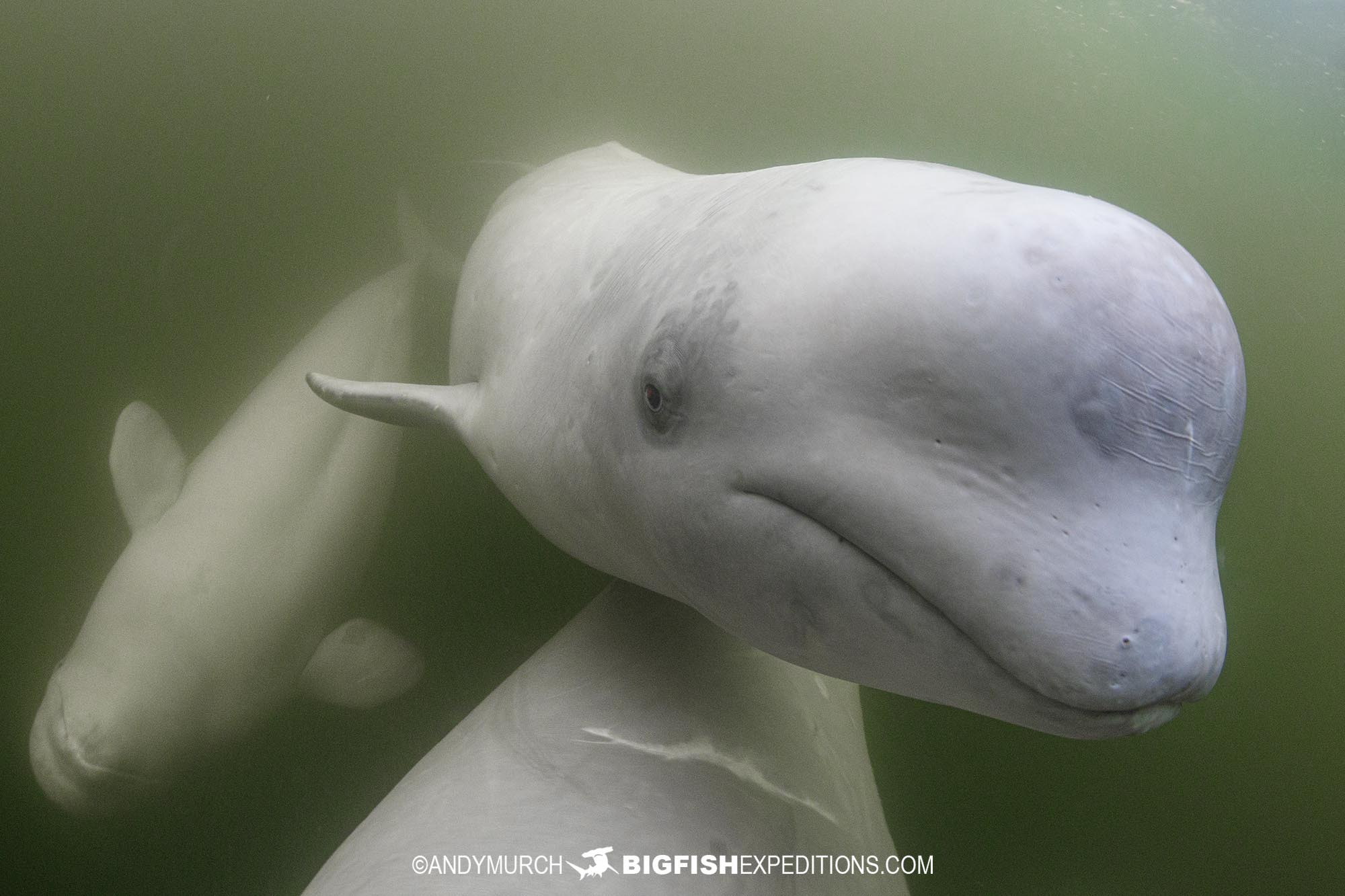 Bear Warning
The next morning we planned to visit the Ithaca Ship Wreck which is accessible at low tide but there were reports of a bear hanging around the area so we cancelled the hike and drove out to an arctic tern colony instead. When wandering around a tern colony, you have to be very careful not to step on any tern eggs because the eggs look like stones and are laid directly on the beach with no nest around them.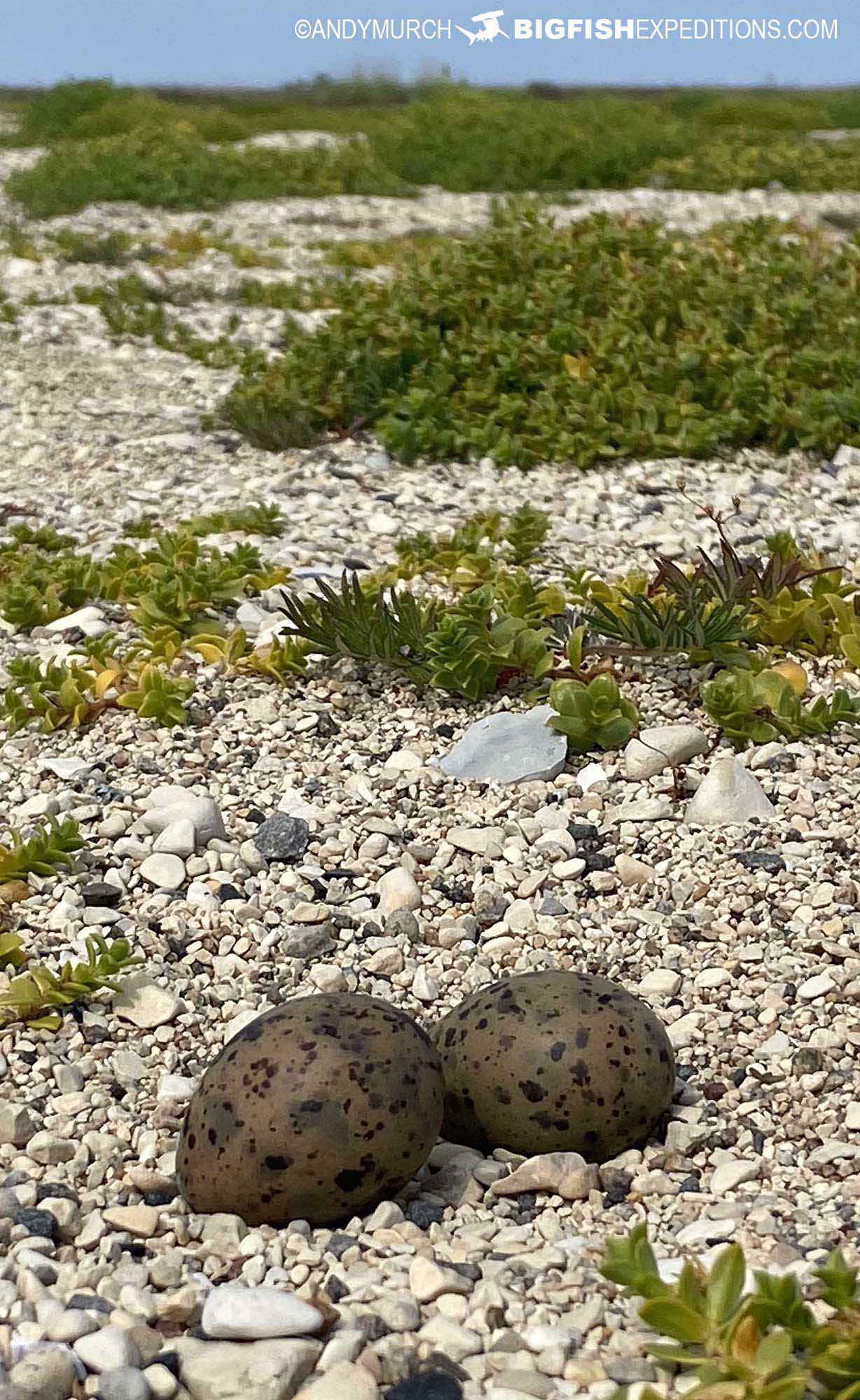 Fantastic Belugas
Our next session in the river with the belugas was fantastic. This year I brought a GoPro with a fisheye port that look like a big eyeball and the belugas could not get enough of it!
Great Beluga Action and Polar Bears on the Shore
Our last day of beluga boarding was fantastic too. The action was intense almost the entire session. So much so, that we barely had time to swing past Eskimo Point where a couple more bears were moving around.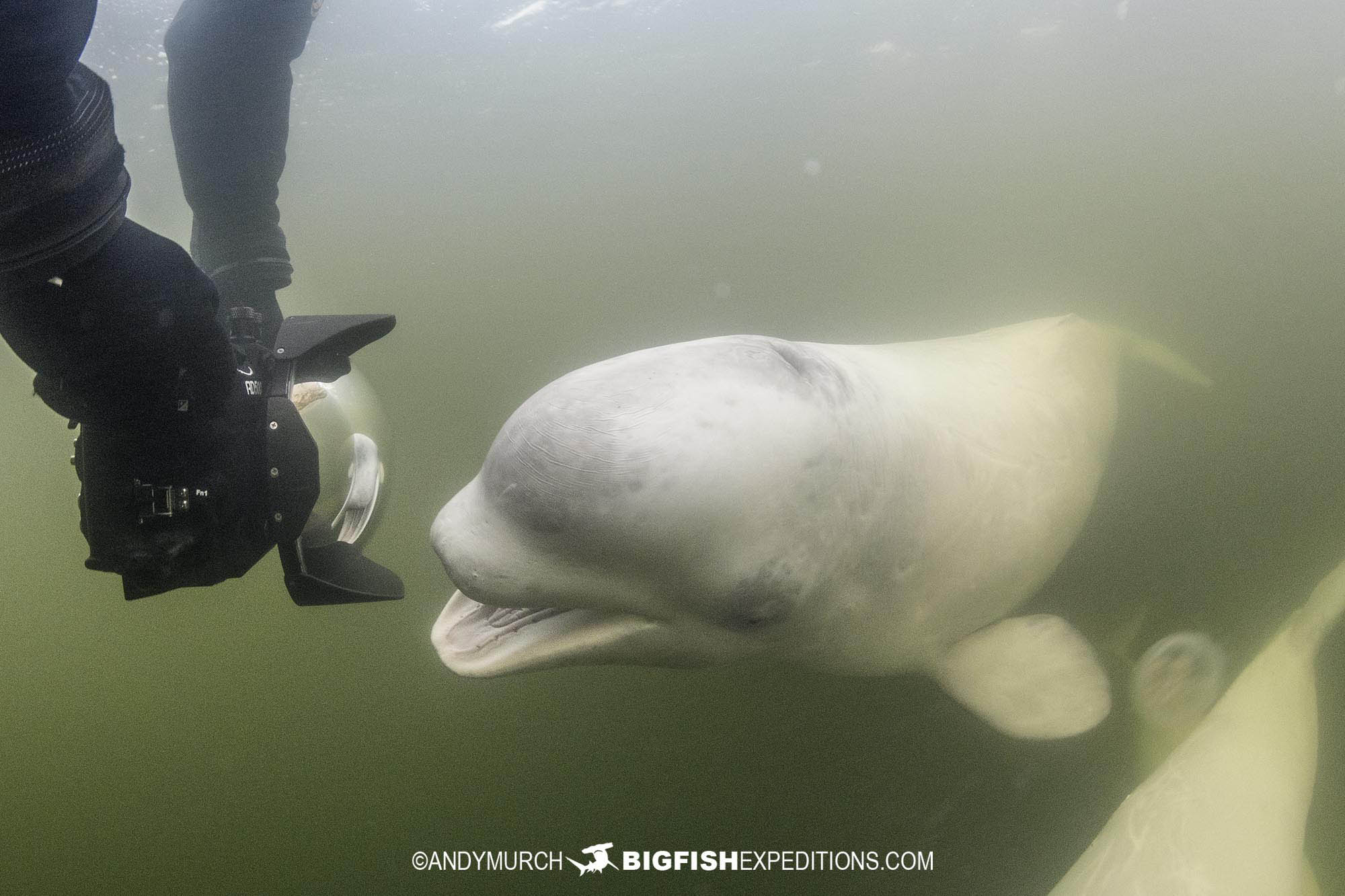 Northern Lights
That night according to my Aurora App, it looked like the skies were going to put on a show, so we reconvened at midnight and drove out onto the tundra, and pulled up at Miss Piggy; a plane wreck that crashed in the 70's, amazingly with no loss of life.
Sure enough, around 1am the sky lit up with lurid greens and pinks. I explained how to best capture the scene to everyone that was interested, and we spent the next hour shooting auroras.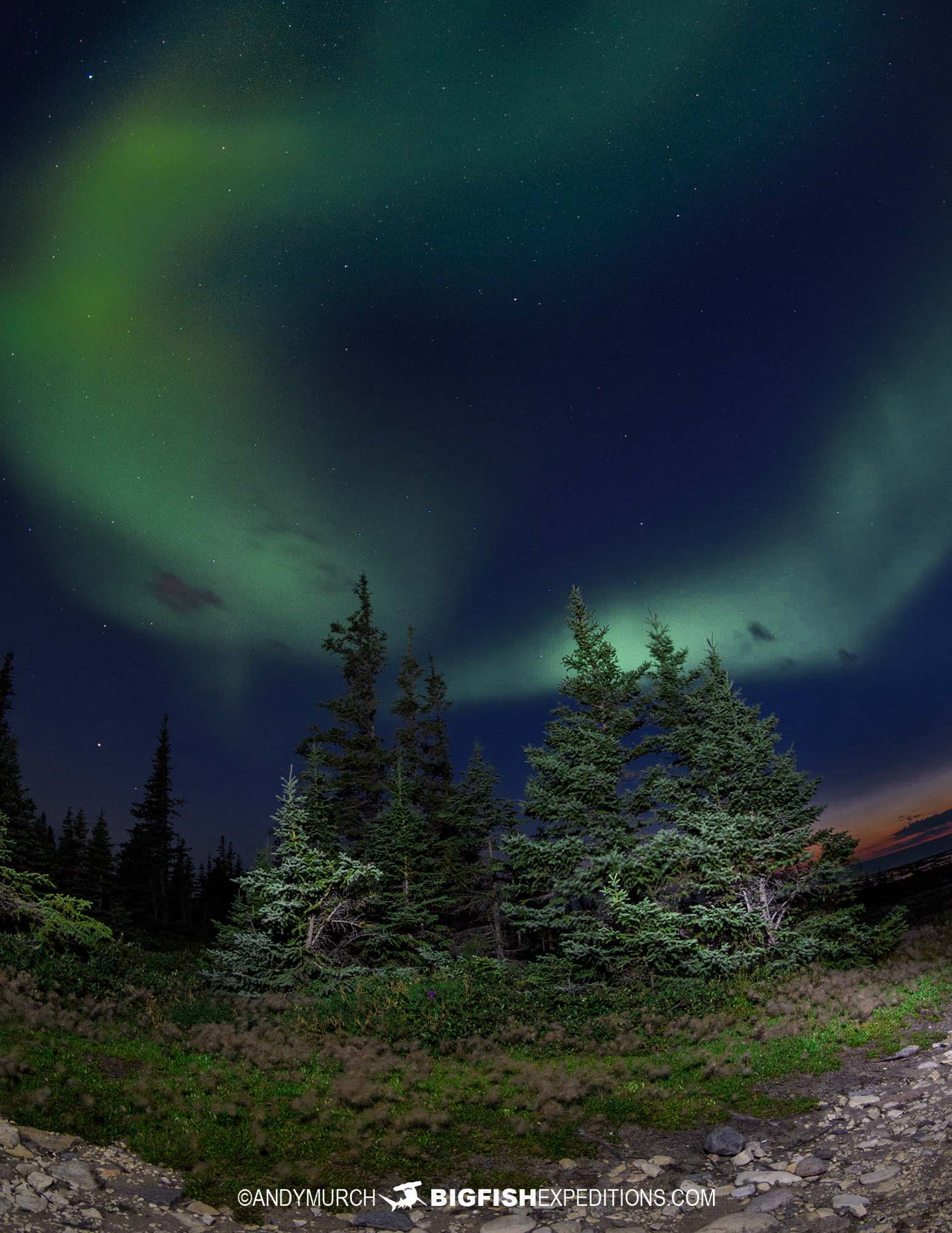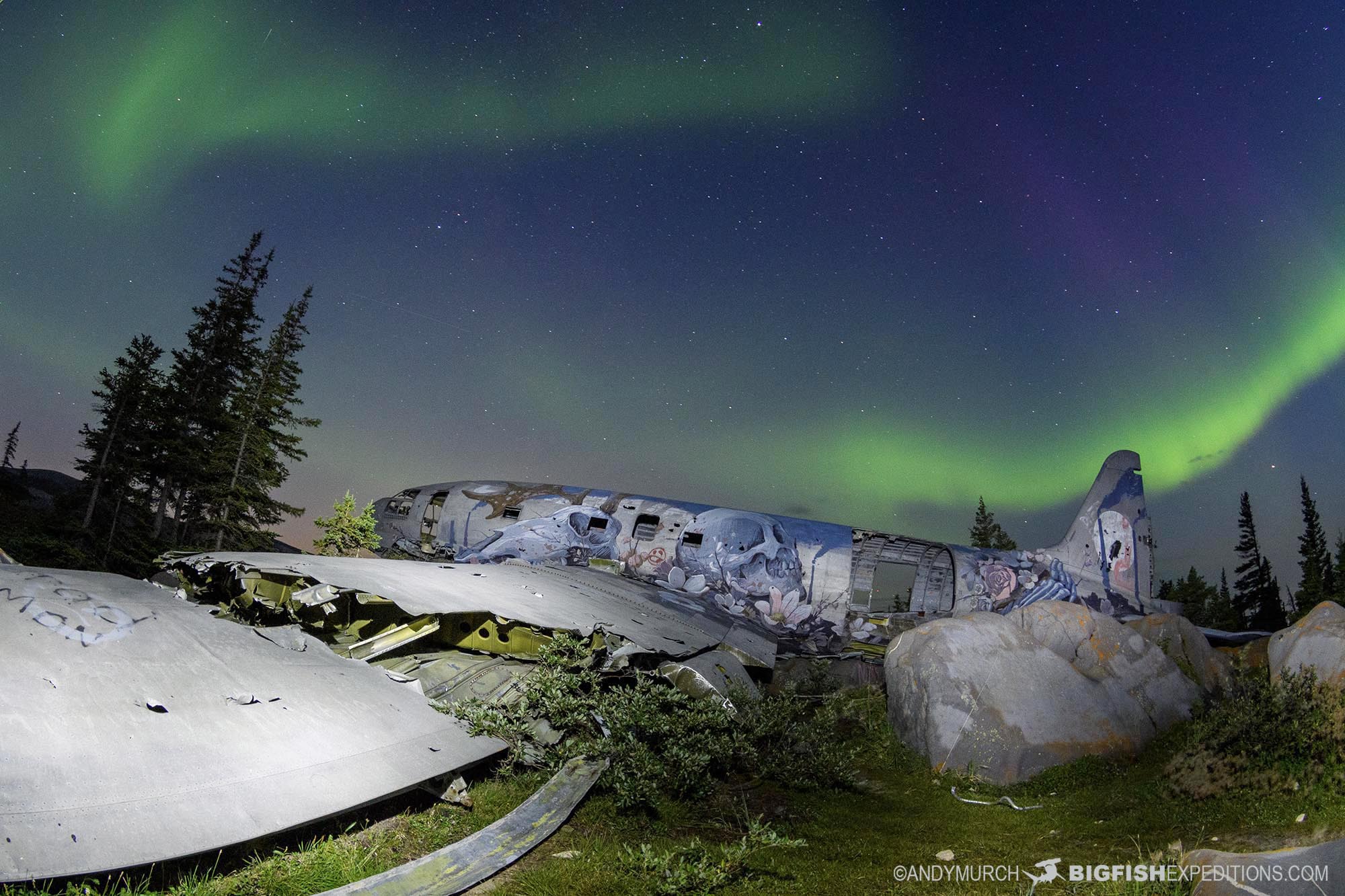 Kayaking with Belugas
On our final day in Churchill we switched to Kayaking. Belugas love to interact with kayaks and often come even closer that do to the beluga board. The only disadvantage is that you can't put your head underwater. Fortunately, I was able to capture some of the action on my GoPro.
2024 Beluga Boarding Expedition
All around this was another hugely successful adventure with beluga whales. Next year we will return at the same time for more beluga and polar bear action. If you're looking for a really fun adventure with close up encounters with the friendliest whales in the world, please join us there: Beluga Boarding 2024