A Big Fish Expeditions Trip Report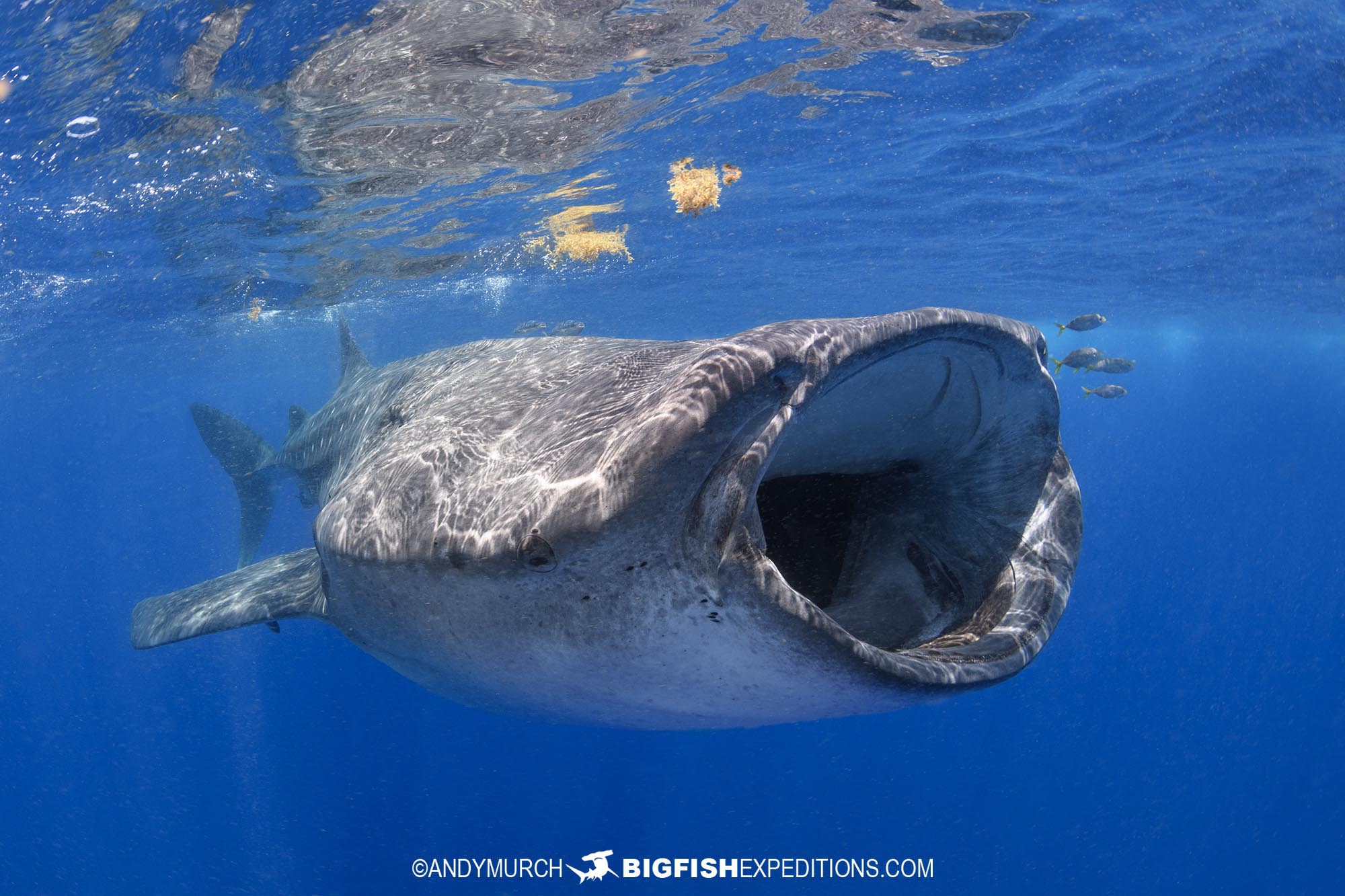 Another fantastic Whale Shark Snorkeling Expedition
This year's pilgrimage to snorkel with the largest aggregation of whale sharks in the world was filled with action. Not only did we see scores of Whale Sharks everyday, we also snorkeled with Caribbean Manta Rays, Atlantic Spotted Dolphins, and some of our guests even saw a school of mobula rays.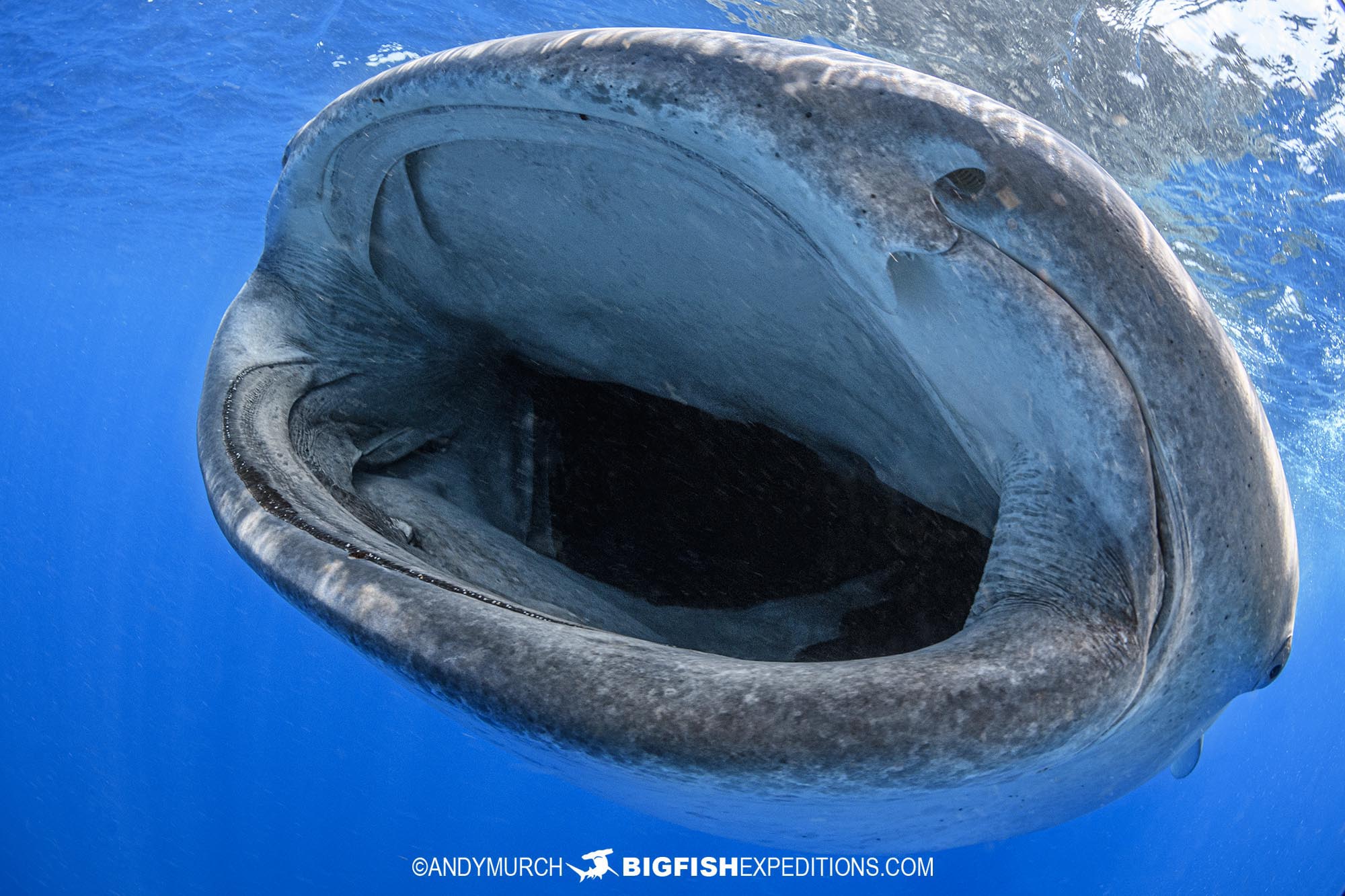 Full Moon
For at least a decade, the whale sharks in Atlantic Mexico have shown up in June and stuck around until at least late August. This year, we heard some disturbing news that the sharks were not around in early July, so we were concerned for our August trip. Fortunately, our timing was excellent!
Whale sharks collect at the entrance to the Gulf of Mexico to feed on tuna eggs. The tuna spawn during the full moon, so we timed our trip for the week after the moon was at its fullest, when there would be plenty of eggs in the water. Sure enough, on our first day at sea, there were sharks aplenty and we had no trouble finding sharks every day that we went to sea.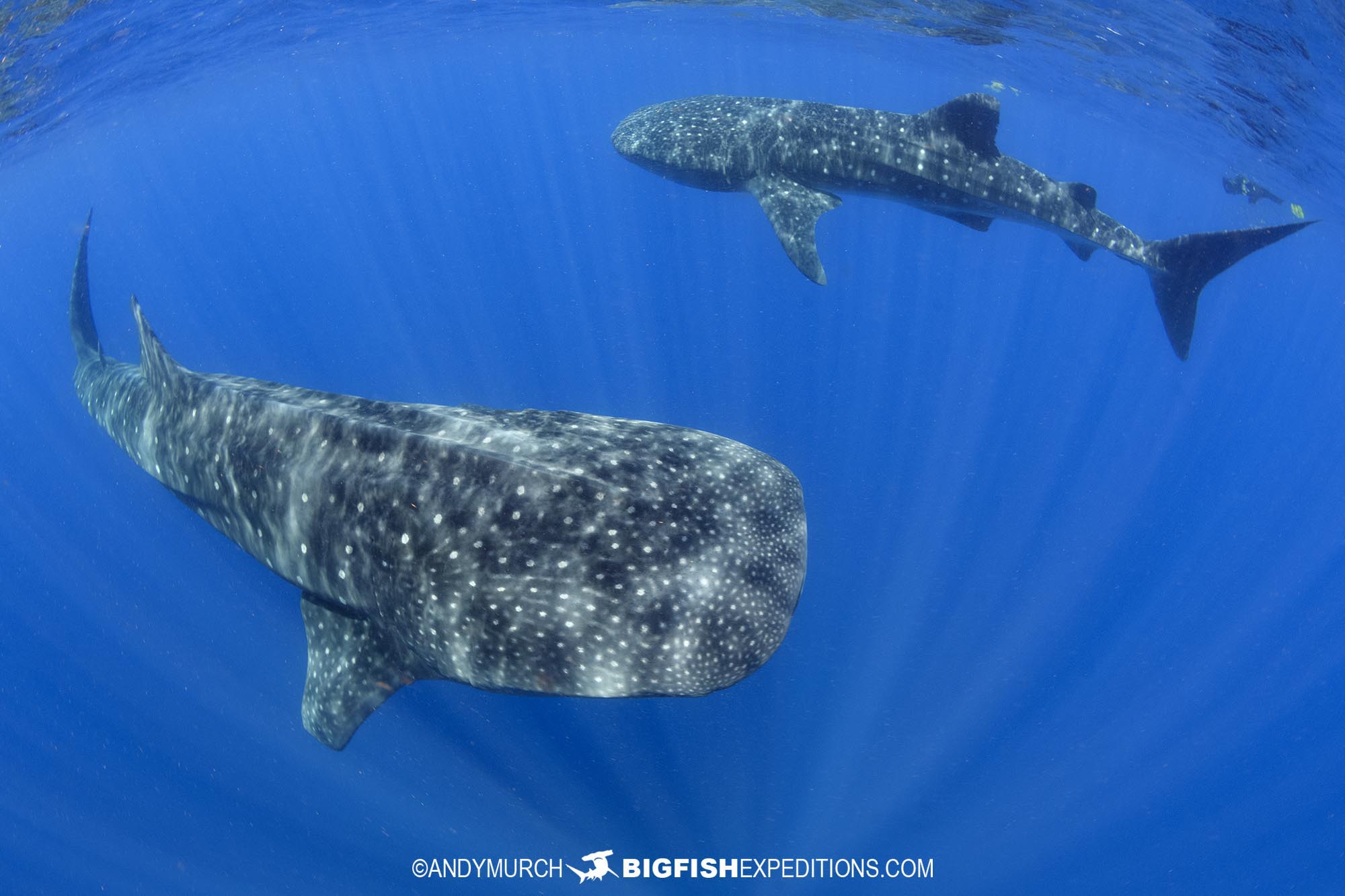 Manta Trains
Manta encounters are never guaranteed, but this year we snorkeled with mantas every day. Some days the mantas were there in big enough numbers to form manta trains, wherein multiple mantas follow each other through the densest concentrations of eggs.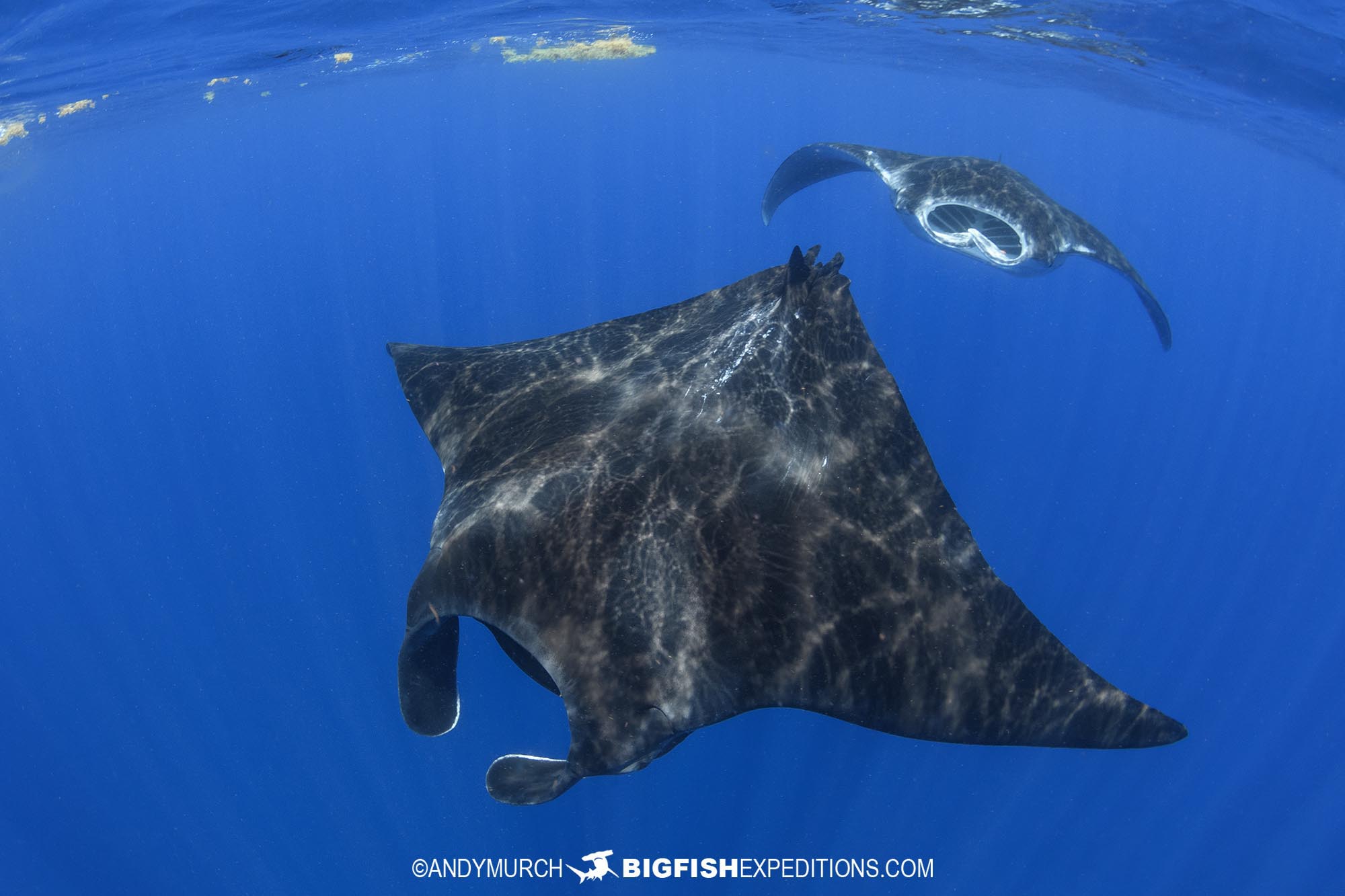 Calm Seas
Plenty of big animals may be the make or break of a good trip, but having great weather doesn't hurt either. July/August is generally pretty good, but the weather on our week was excellent. On one day in particular, there was so little wind that I was able to shoot reflections of the whale sharks, even though we were 30km out at sea.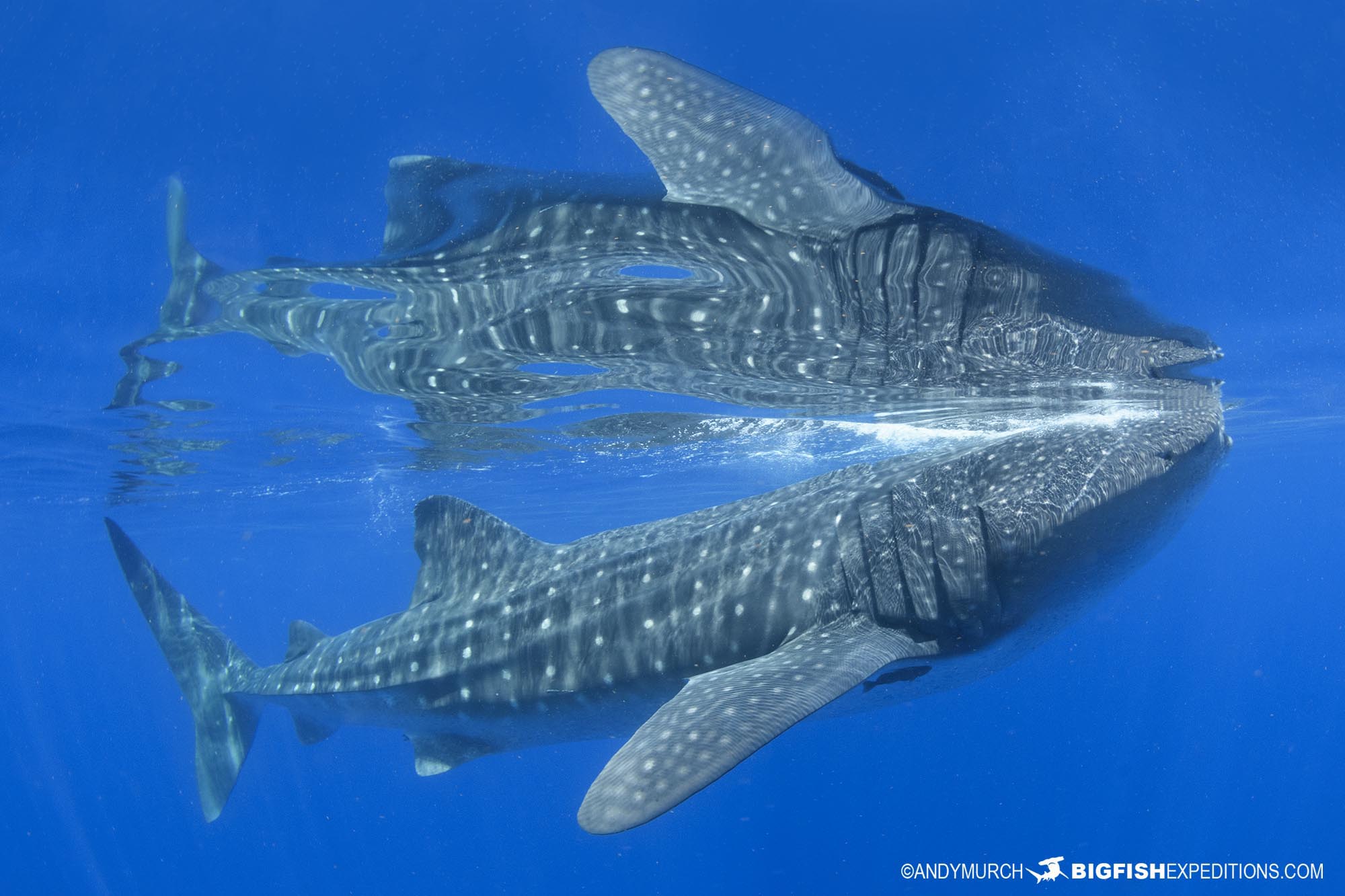 Quality encounters
By late morning each day, there were usually a lot of snorkeling boats out at the whale shark grounds. Fortunately, the tourist boats from Cancun rarely stay more than an hour two, so when the action gets congested, we simply snorkel with sharks at the edges of the aggregation and wait for the other boats to disappear. This year, we maintained our perfect record of always being the last boats to leave the sharks each afternoon, so for the final couple of hours, it was just us with a handful of other boats, and by the end, it was just us and the sharks; exactly how we like it  🙂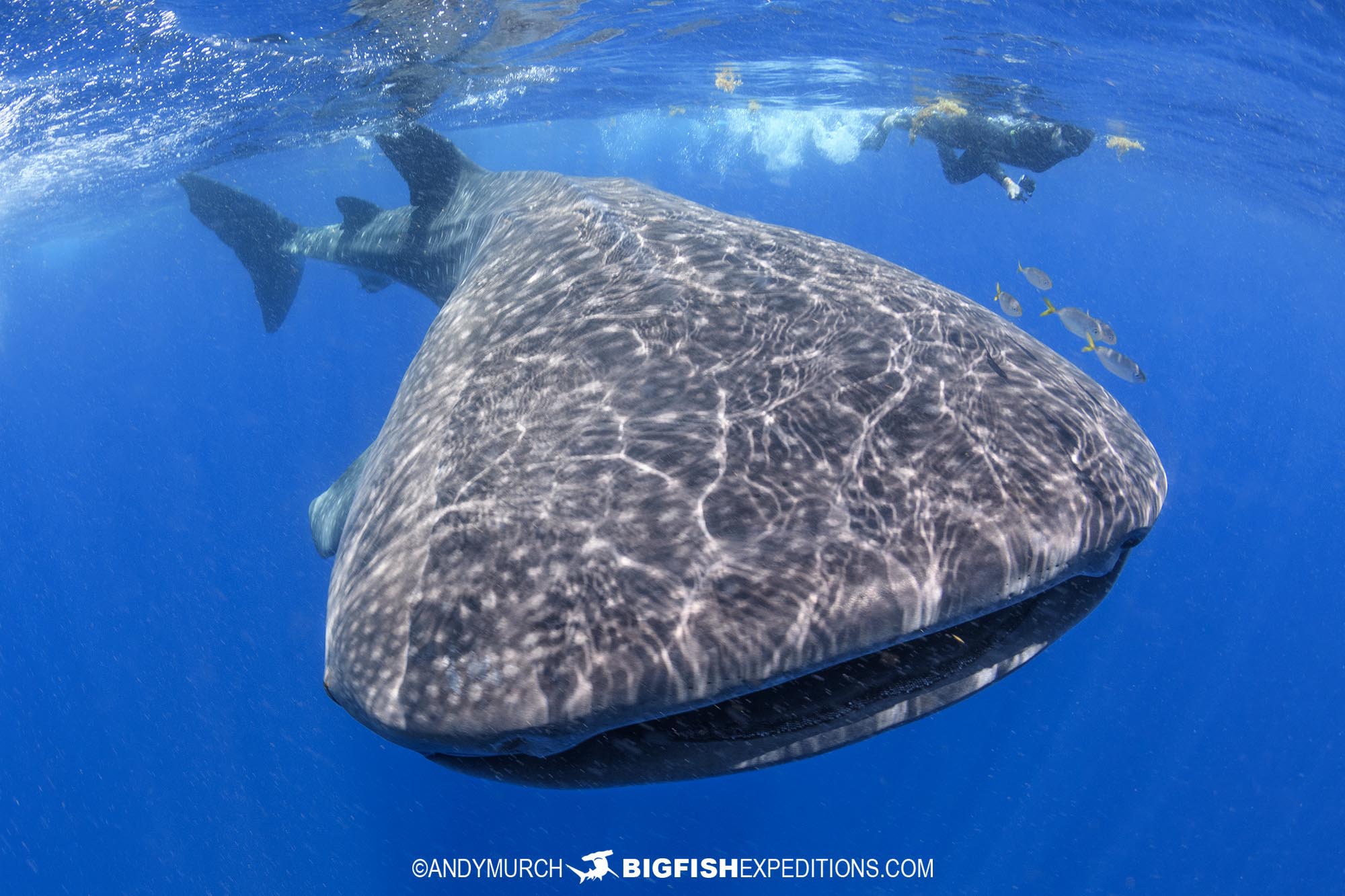 Playful Dolphins
This was a first! We often encounter a few bottlenose dolphins, but they are not particularly interactive in the Mexican Caribbean. This year, a large pod of Atlantic spotted dolphins showed up. Spotted dolphins tend to be a much more playful species. They seem to get a real kick out of interacting with snorkelers.
During our yearly Bimini Great Hammerhead Shark Safaris, we actually dedicate an entire afternoon to snorkeling with them , so when they showed up at the end of a session with the whale sharks, we immediately jumped back in to swim with them. To everyone's delight, they swum around and around our small group.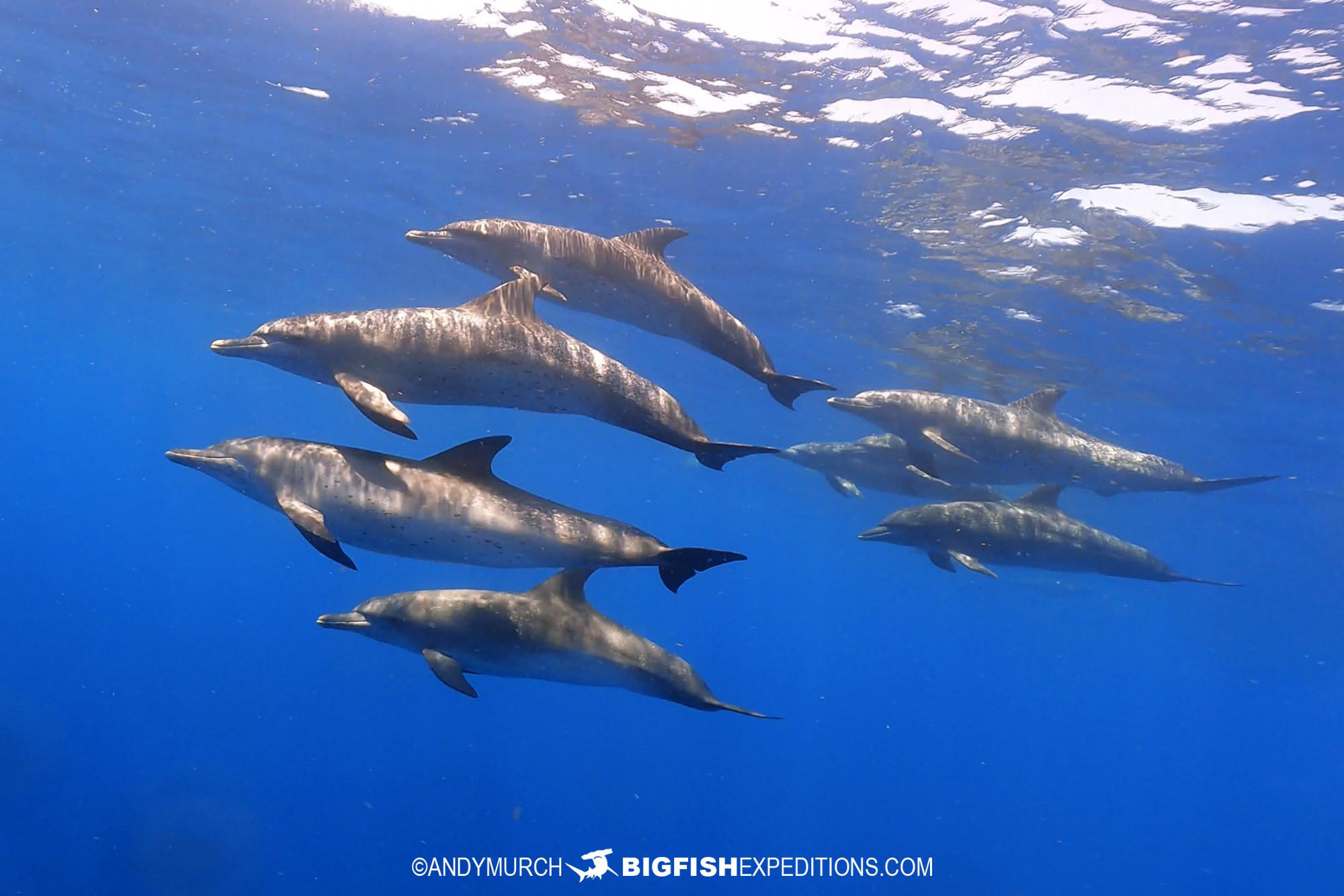 Endless Photo Ops
It was a great week at sea with endless opportunities to get world class images of the biggest fish in the ocean.