Our 2019 Mexican Whale Shark Expedition in a Nutshell
Another great trip! Excellent weather and no shortage of whale sharks to snorkel with!
Plenty of Sharks to go around.
This year we were a bit concerned because the rules have tightened up a little since last year and we were told we would have to wear life jackets while in the water. Some of the time that was true but the whale shark action was so good that it really didn't matter.
Everyday we had lots of sharks. I estimate that there were maybe 100 on our slowest day and multiples of that on our best. Basically, there were no 'slow days'. A typical week at the best whale shark destination on the planet!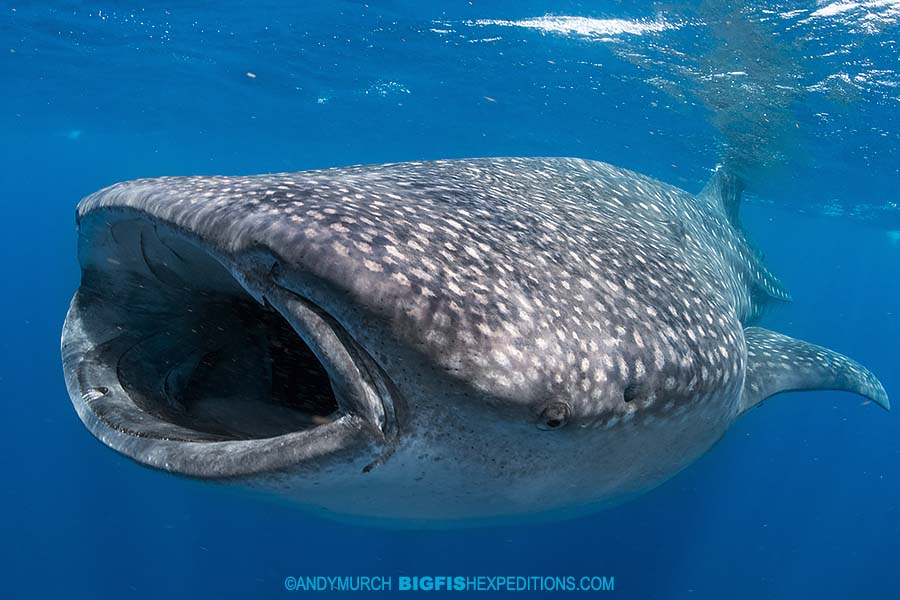 Quality Whale Shark Encounters!
We had an extremely keen group on the boat this year so I did not get in the water as much as I usually do because I wanted them to really enjoy the action. I get a kick out of watching people swimming with their first whale shark; for some their first shark of any species!
They jumped in and swam with all their strength alongside the largest fishes in the sea but the sharks outpaced them every time until the snorkelers were just specks in the background.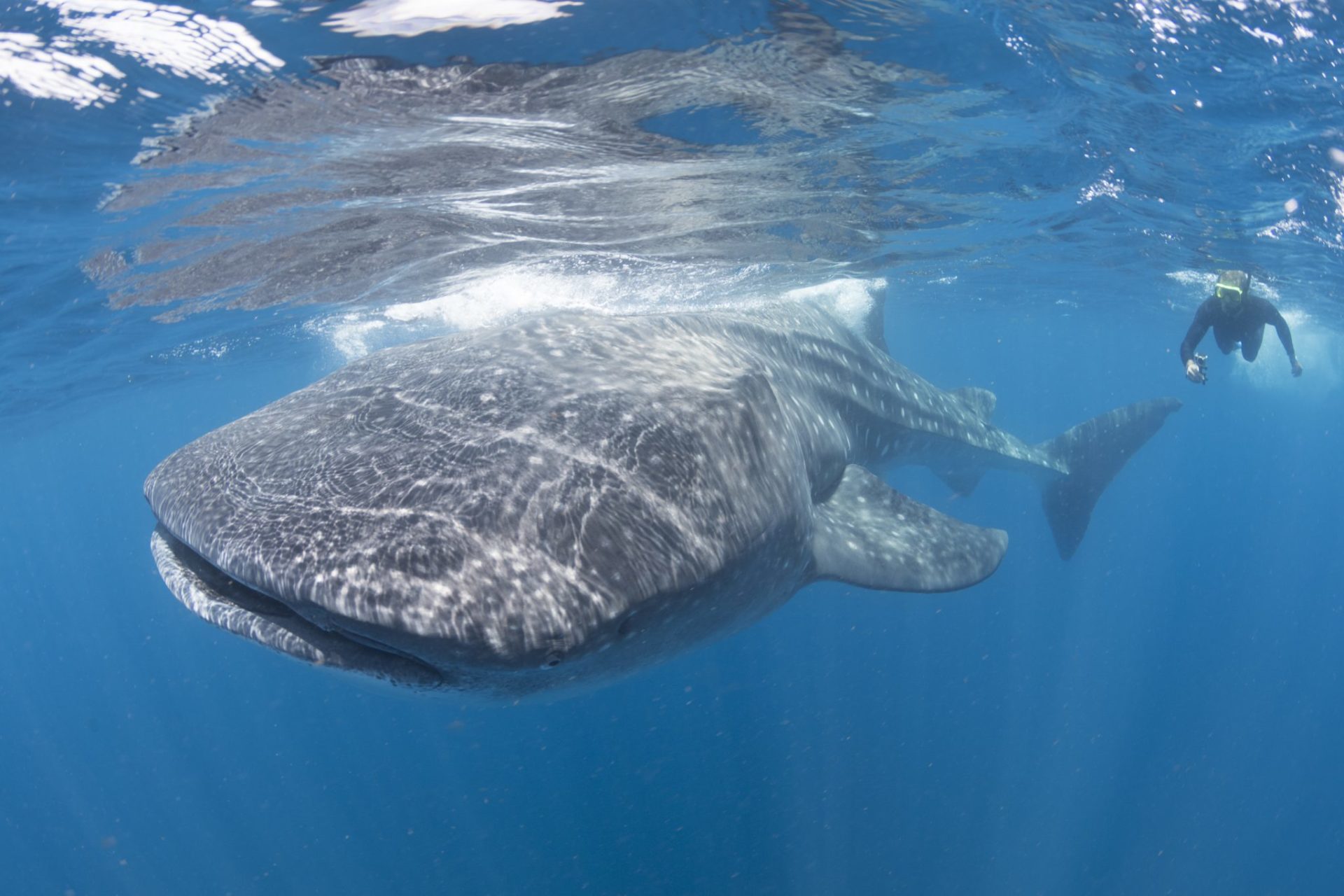 Shooting all the angles
I did try to come home with a handful of decent shots because I always share my best images with the group. Not everyone is a photographer so its nice to give everyone a memento of the trip including:
A frame-filling mouth shot: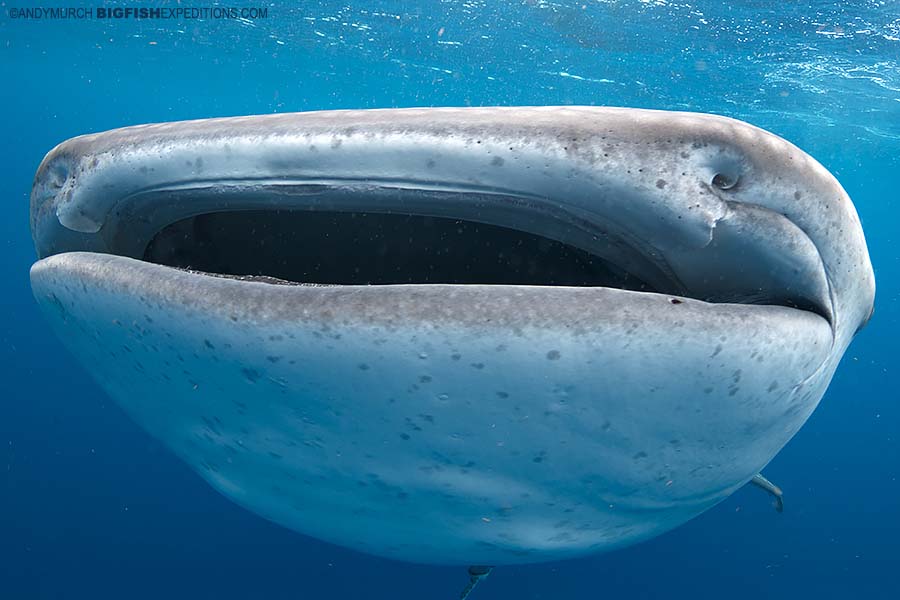 Shooting all the angles
A nice vertical whale shark shot from above to show off their gorgeous markings: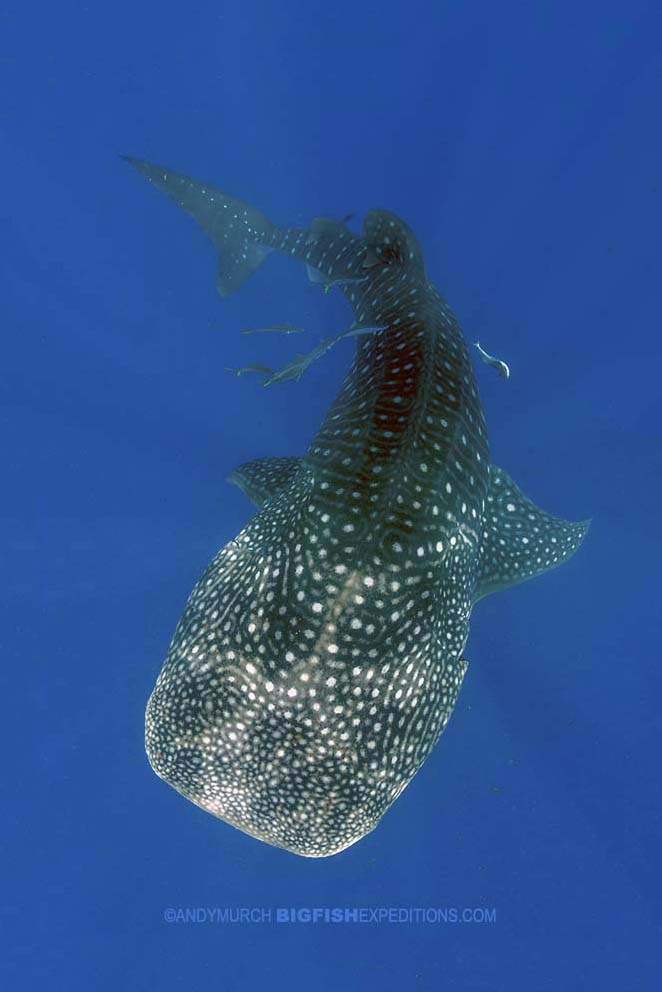 Shooting all the angles
A mouth agape feeding shot: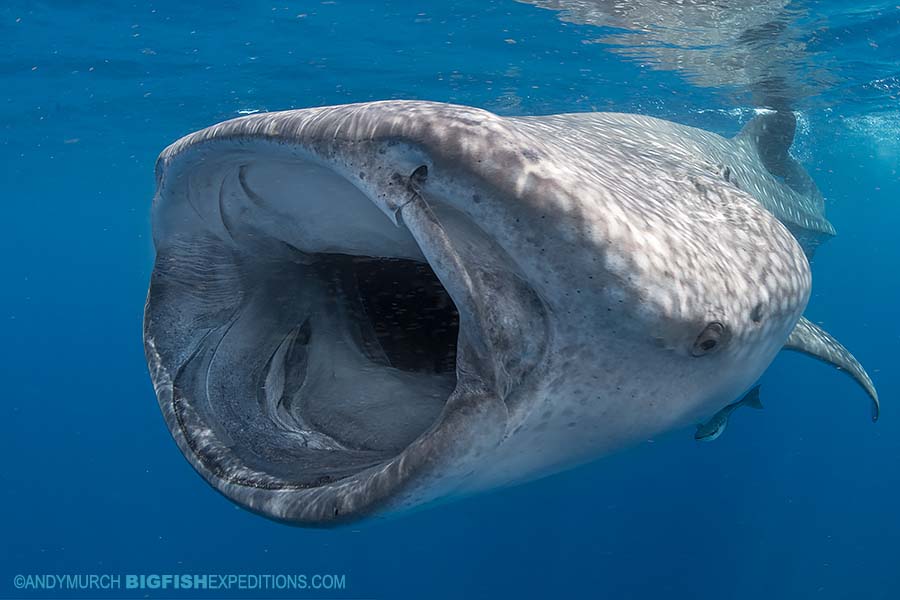 Shooting all the angles
A whale shark silhouette shot from below to show its incredible size compared to the tiny snorkeler swimming beside it:
Shooting all the angles
And a cool shot of the largest tail in the world swimming off into the blue:
Shooting all the angles
And finally, a selfie of me and a whale shark just to show how easy it is to get close to these amazing animals: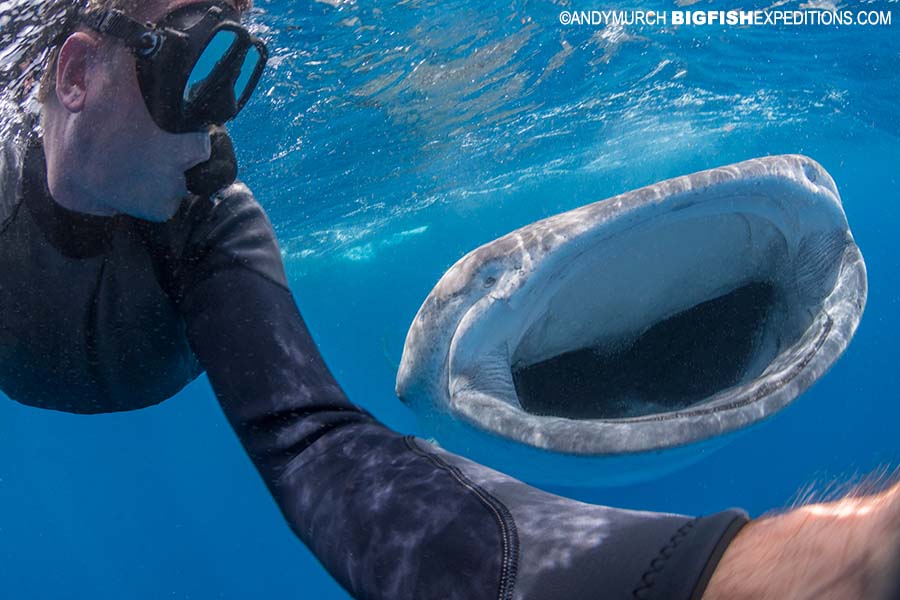 Join us next year!
It was an epic trip that everyone clearly enjoyed! Next year we are heading back again to enjoy the aggregation once again. If you want to enjoy amazing encounters with the world's largest fish, this is your chance: Join Big Fish Expeditions 2020 Whale Shark Snorkeling Adventure