Another epic American Crocodile Trip!
Consistent encounters, even more crocodiles than usual, great encounters with schooling tarpon, and for some divers, a manatee!
Chinchorro Atoll has essentially become a photography studio for wildlife enthusiasts looking for world class shots of American crocodiles. There is clearly no better spot in the world to slip into the water with approachable and (perhaps more importantly) well-behaved crocodilians.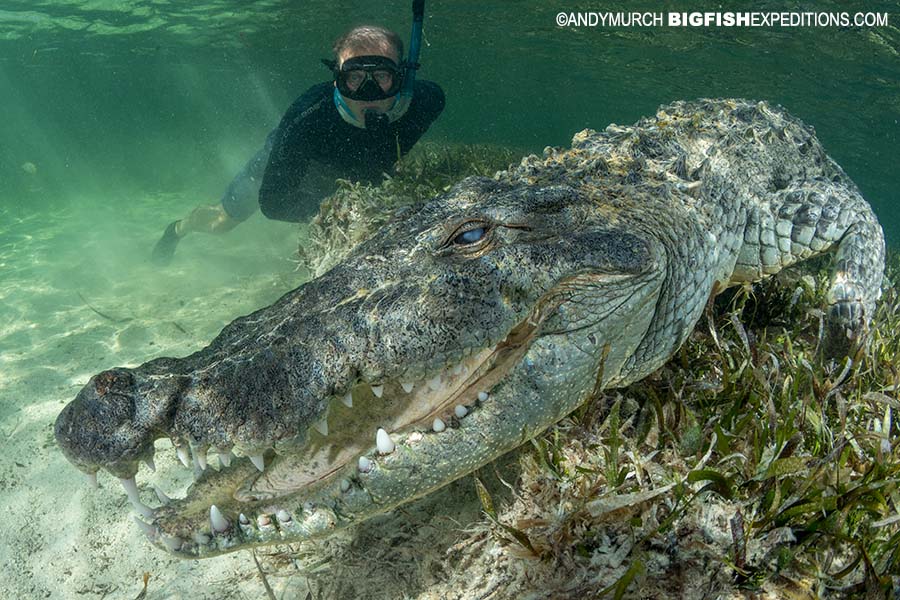 The atoll is about 2-3 hours from Xcalak (pronounced Esh-ka-lak) which itself is 5 hours south of Cancun on the Mexican Riviera. After spending our first night in Xcalak, we dove close to the coast at a site called La Posa Rica where we hoped to find manatees but there were none in the area. We then moved on to another well-known dive site called La Posa (there are three La Posa's so it gets a bit confusing) where a reliable school of enormous tarpon make a nice distraction.
Having missed the manatees, some of our guests opted to do an extra dive in the afternoon at the third La Posa site and this time they got lucky! This proves once again that you've got to be in it, to win it.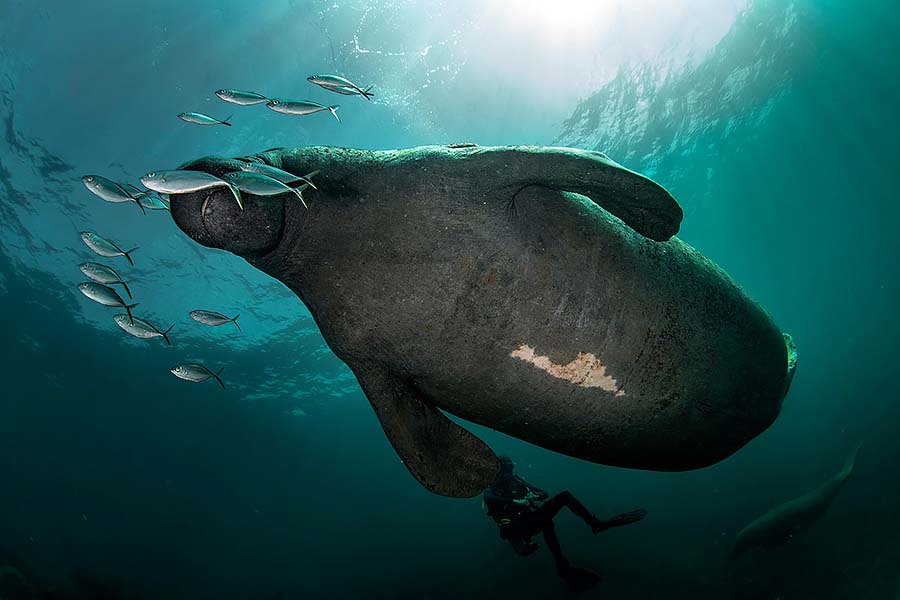 The next morning we packed our bags and made the crossing to Chinchorro. As soon as we arrived we were greeted by a couple of hungry crocodiles but before we could start croc diving we went on a scuba dive on one of Chinchorro's untouched reefs to spear lionfish. The lionfish are an invasive species accidentally introduced from the Indian Ocean. They are voracious predators that have decimated many Caribbean reef fish populations so there is no moral dilemma in removing them, and the crocs find them delicious.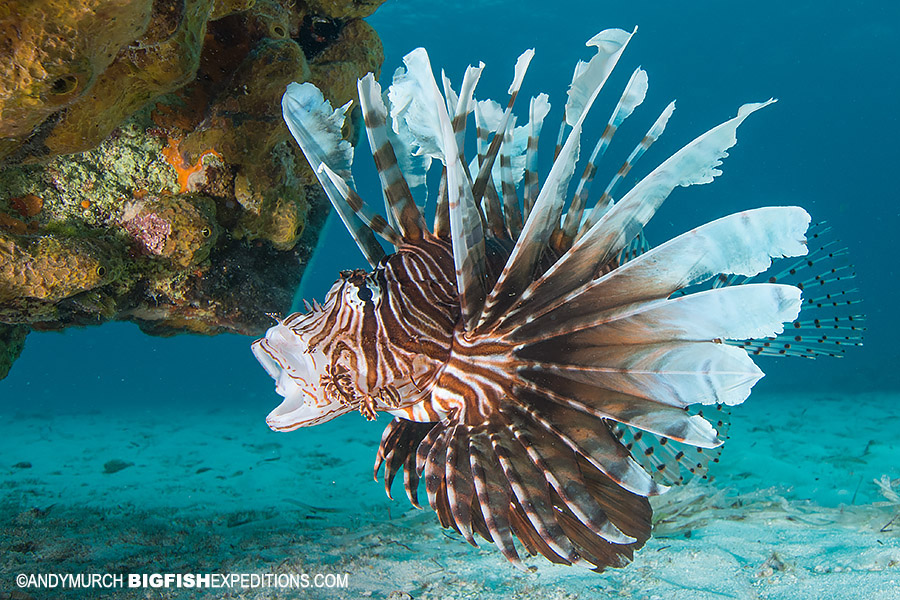 For the next three days, we enjoyed consistent crocodile encounters with very few periods of slow activity. As in previous years, numerous different animals visited us but an 11ft crocodile named Gambit was the star of the show.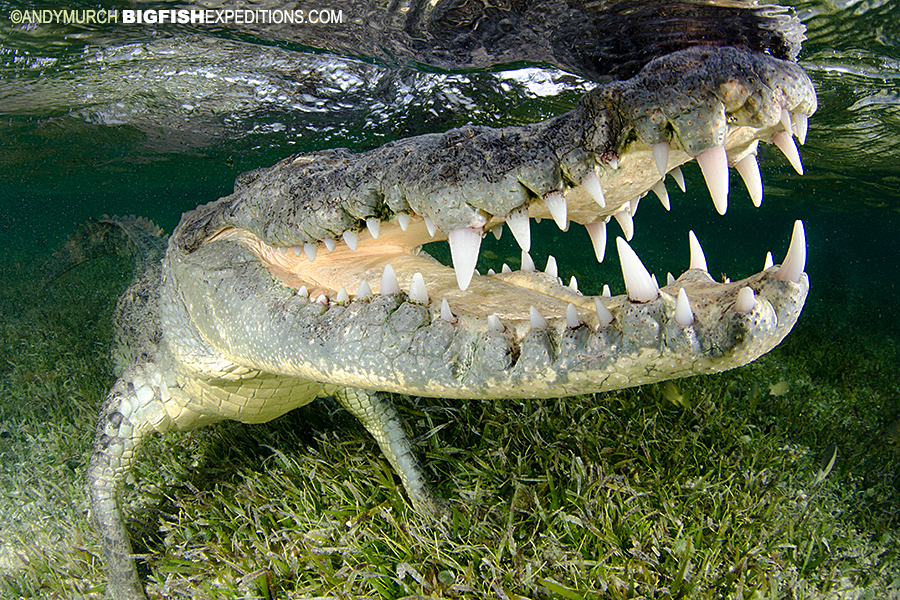 Each morning, we conducted a reef dive to collect more lionfish. The local nurse sharks have clued in to the fact that its much easier to grab a lionfish off the end of a spear than it is to pluck a live one off the reef because their venomous barbs are easier to avoid when the lionfish are dead. Consequently, each time we went for a dive, the nurses appeared and followed us along the reef; swimming ahead in anticipation and then returning frequently to circle the divers. It was just like taking a dog for a long walk, and the sharks made great photo subjects for the divers that did not want to spear lionfish.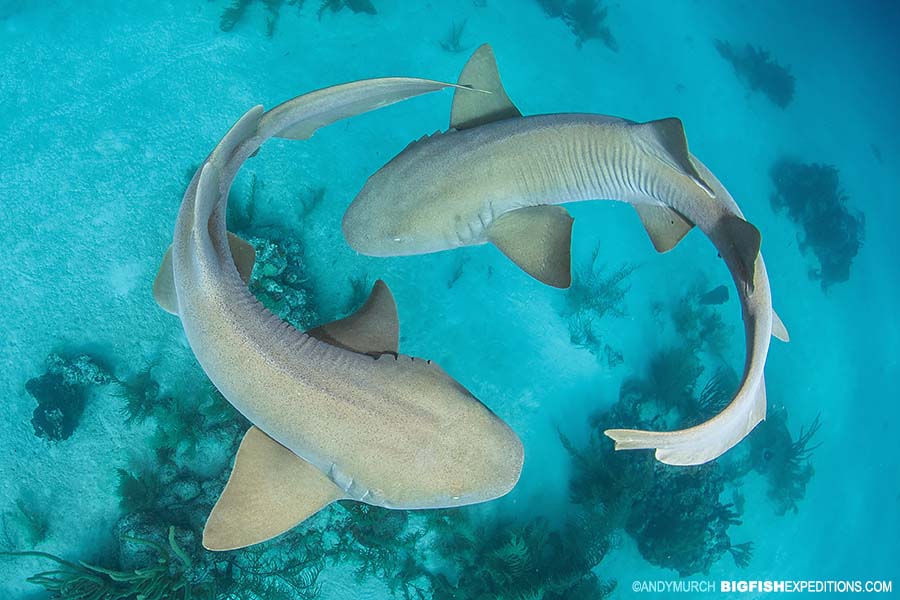 In the past we have only allowed two snorkelers in the water at once with the crocodiles but this year the safety divers have changed the set up a bit so we were able to split the group and work with crocs in two different areas. This meant more time in the water and some different types of shots that were difficult to get in the original configuration. For example, we were able to get shots from below of the crocs exposed bellies as swum overhead.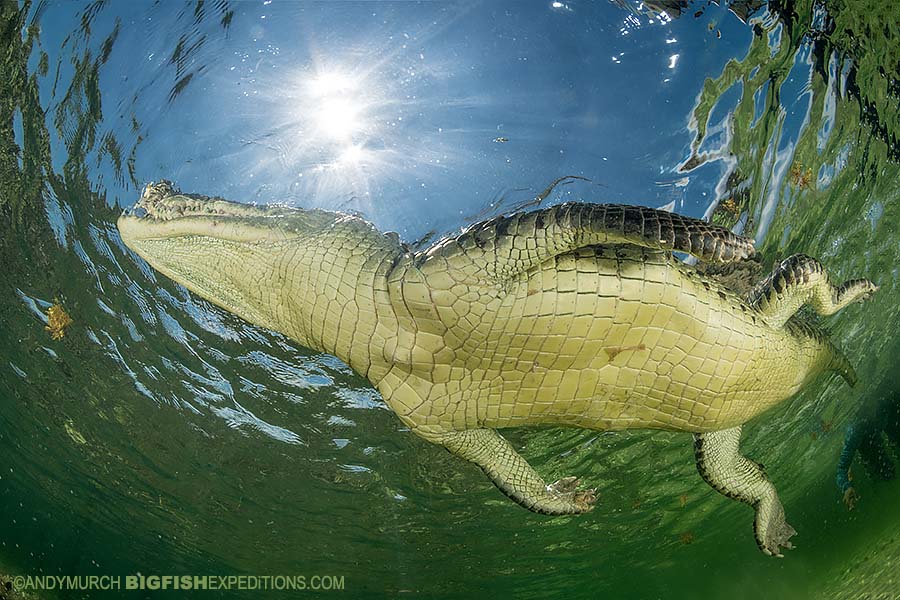 The accommodation remains a 'highlight' of the adventure for many of our guests. We stay in a primitive fisherman's shack on stilts next to the atoll. It consists of a large room where we string our hammocks, a small kitchen where the surprising tasty meals are prepared, and an outhouse with a hole in the floor and no running water. We laughingly refer to the shack as the 'Chateau Chinchorro'.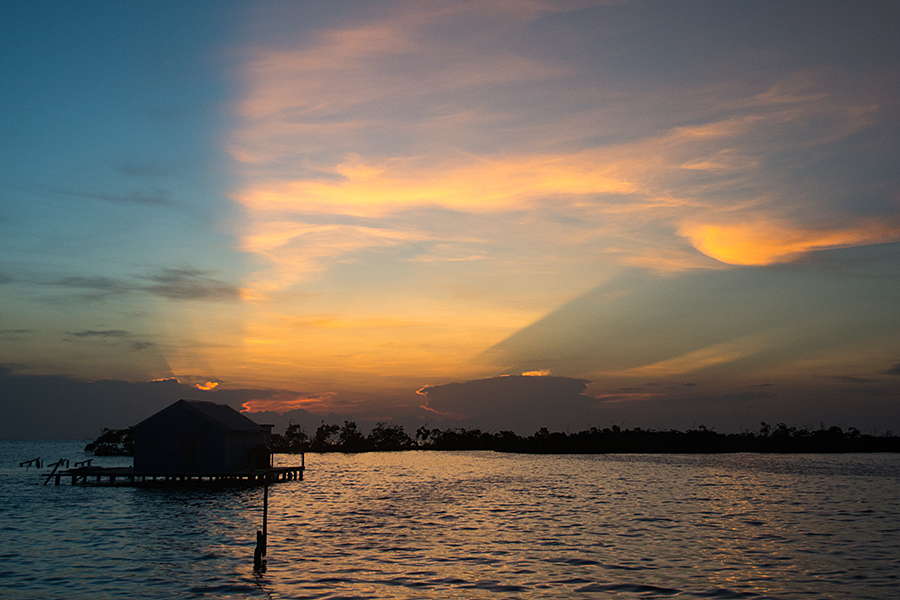 On the morning of our third day at the atoll we visited the ranger station on Cayo Grande; the largest of three small islands in the atoll chain. Here we were able to see crocs within the muddy interior lagoon; a body of water that is brimming with hundreds of crocodiles but is far too dirty to dive in.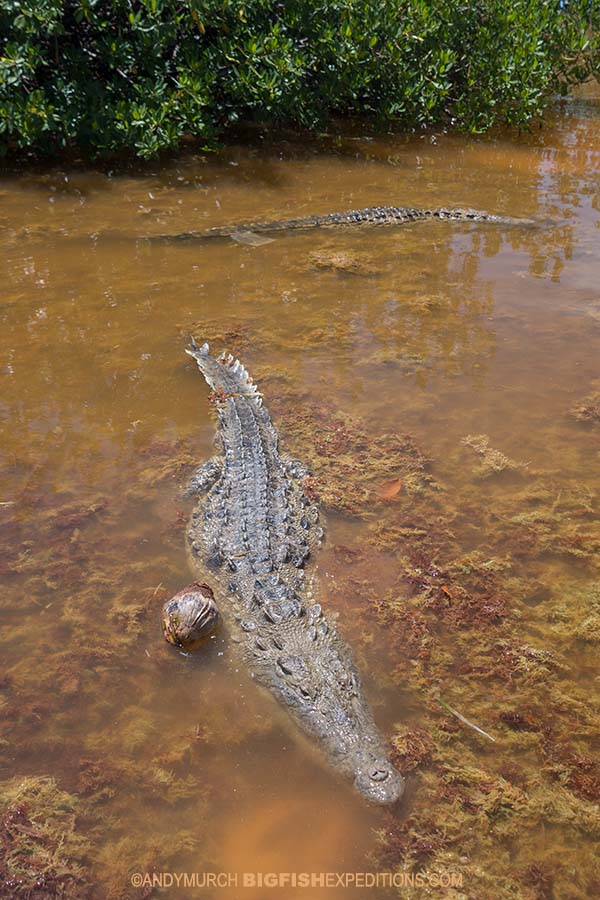 We also had a chance to photograph the massive (up to a meter long) iguanas that rule the terrestrial parts of the atoll. After this side trip we returned to the 'chateau' for more croc encounters and then packed everything up for the ride back to the mainland. That night we enjoyed a final night of revelry and began the journey home. Another great croc trip in the bag!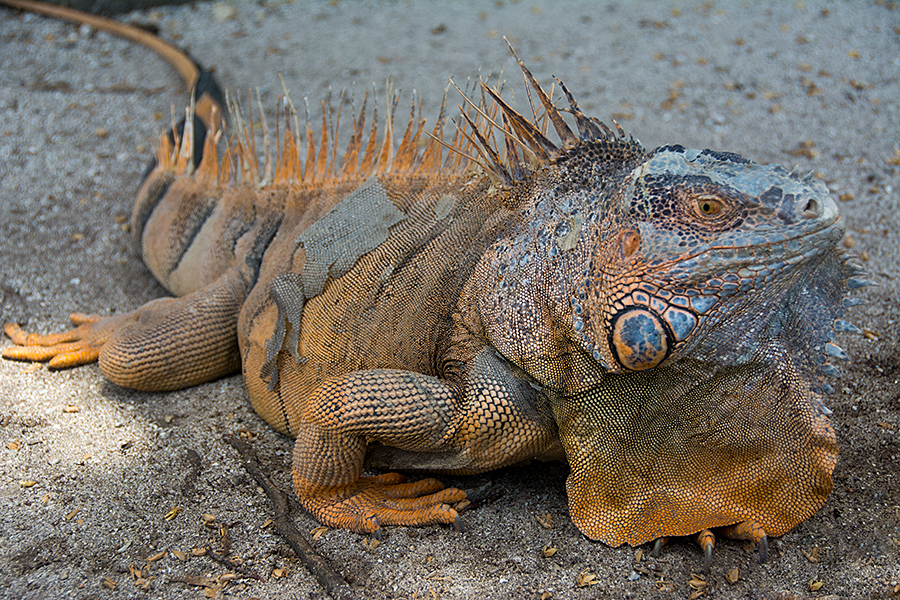 We will of course return next year. If you're keen to join us, unfortunately, our 2020 trip is full already. Even our 2021 Chinchorro trip is filling but there are still a couple of spots available. Dates and prices are listed on the croc trip page: Snorkeling with American Crocodiles in Chinchorro Atoll.