Amazing Southern Right Whale Encounters!
Simply put: Wow! We knew that Southern Right Whales were more approachable than most species of cetaceans but we did not expect the whales to hang around with us for hours. Also, the sheer number of mothers and playful calves made the trip absolutely exceptional.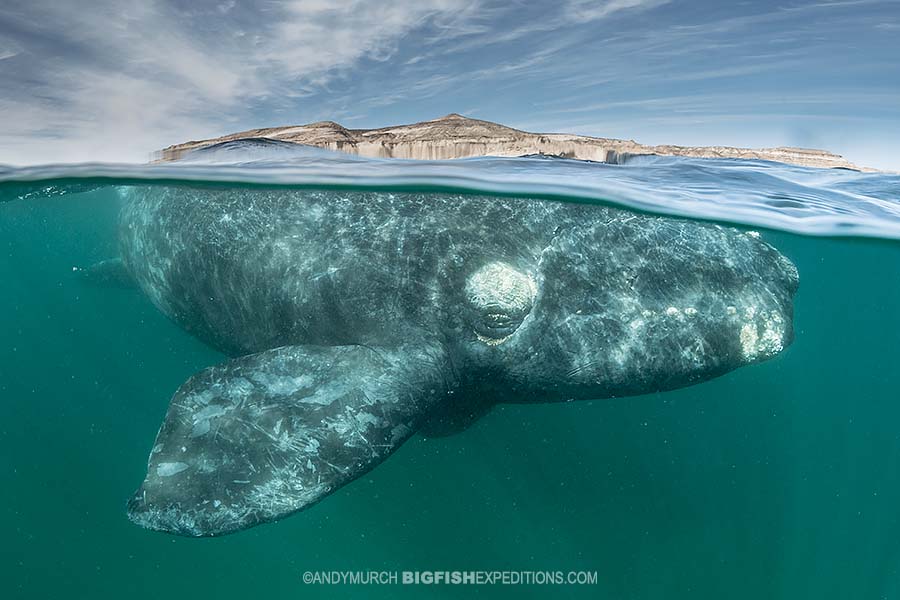 This year we ran two back-to-back, weeklong trips that included 5 days in the water photographing whales and one day on land exploring the peninsula while looking for terrestrial animals in the desert and pinnipeds on the beaches. Our first week went perfectly, with great underwater visibility and glorious sunny weather. Week too was windier so we lost some time at sea but there was still plenty of opportunities to photograph whales and we managed a second day on the peninsula visiting some new spots with beautiful vistas and even more wildlife.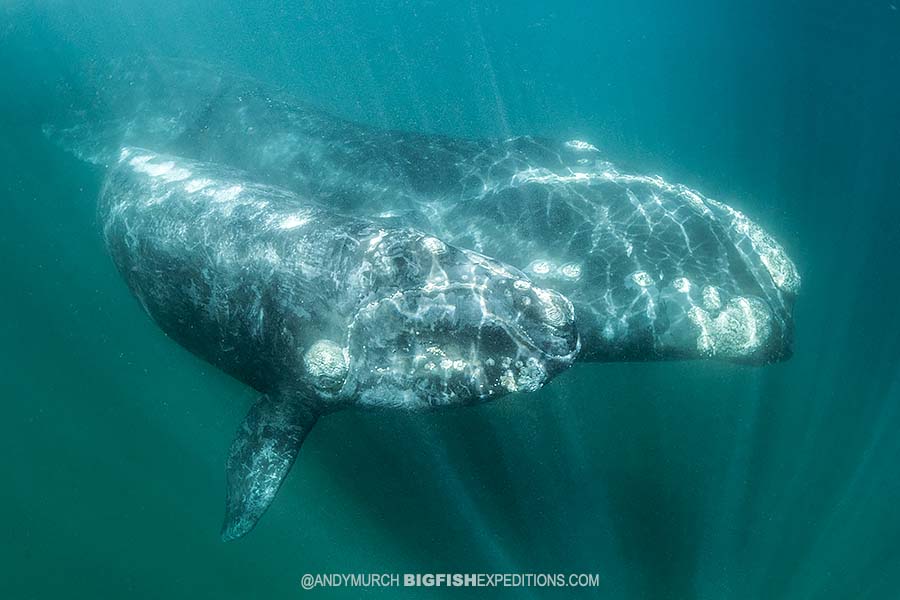 Although the whales were the stars of the show, we also spent time snorkelling with dusky dolphins and southern sea lions. Dusky dolphins are a particularly attractive species that are extremely playful around humans.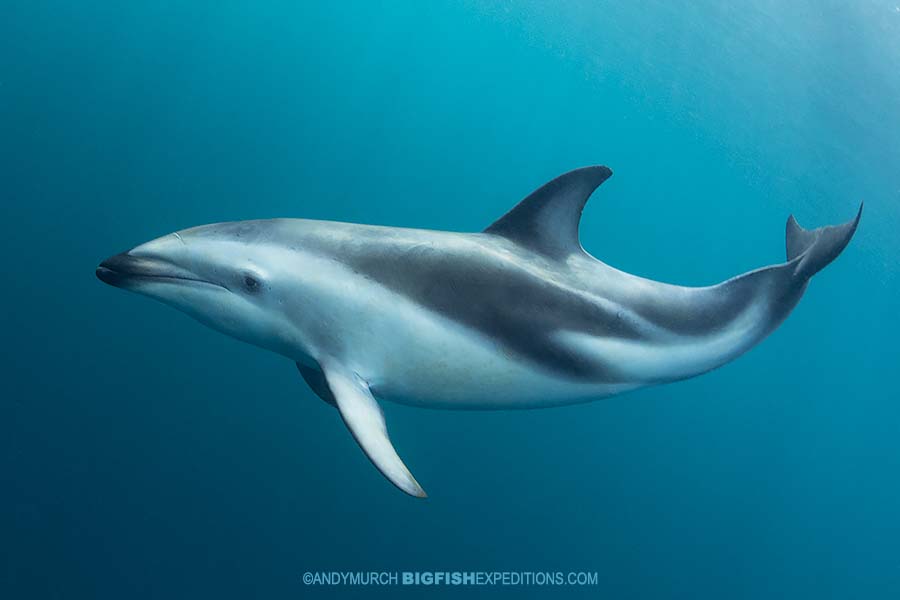 The sea lions were also very playful, making close passes and sometimes smushing their noses into our dome ports while we happily snapped away.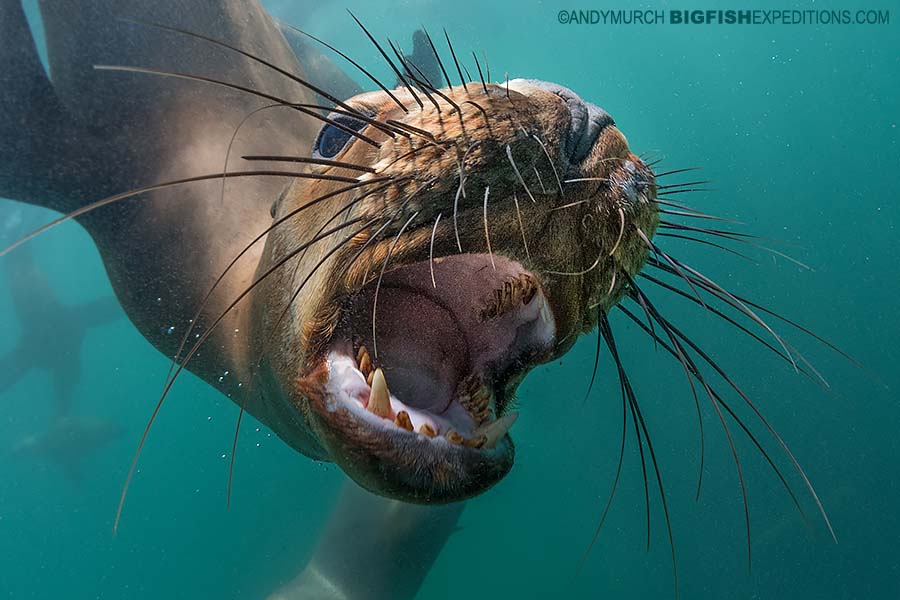 Some southern right whales were quite rambunctious so we gave them space but others were extremely sedate. The latter allowed us to get close enough to shoot some respectable split shots; one of my favourite types of compositions.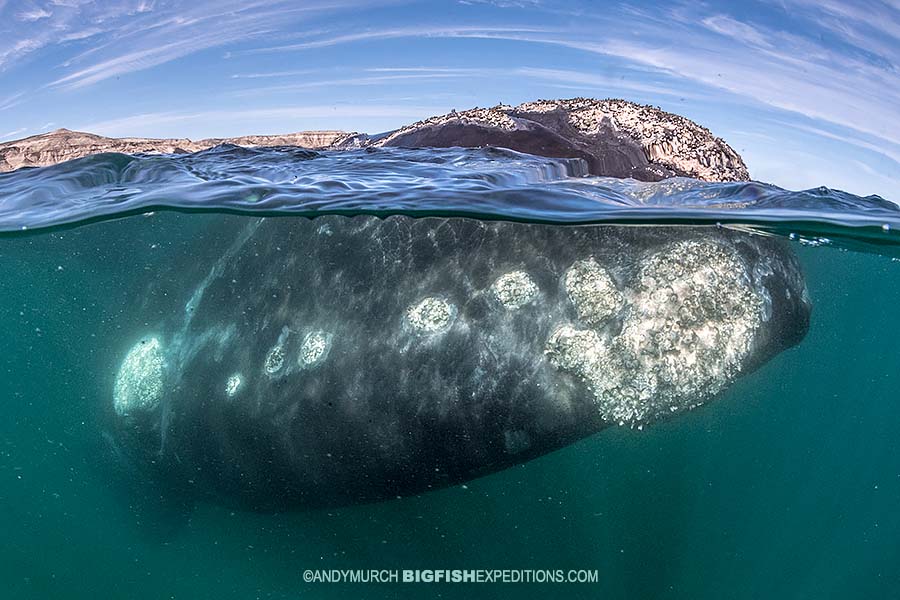 On days when the water clarity was at its best, it was possible to see the whales resting on the sand at the bottom of the bay. The bay was quite shallow so I was able to duck dive down to their level to record them at rest.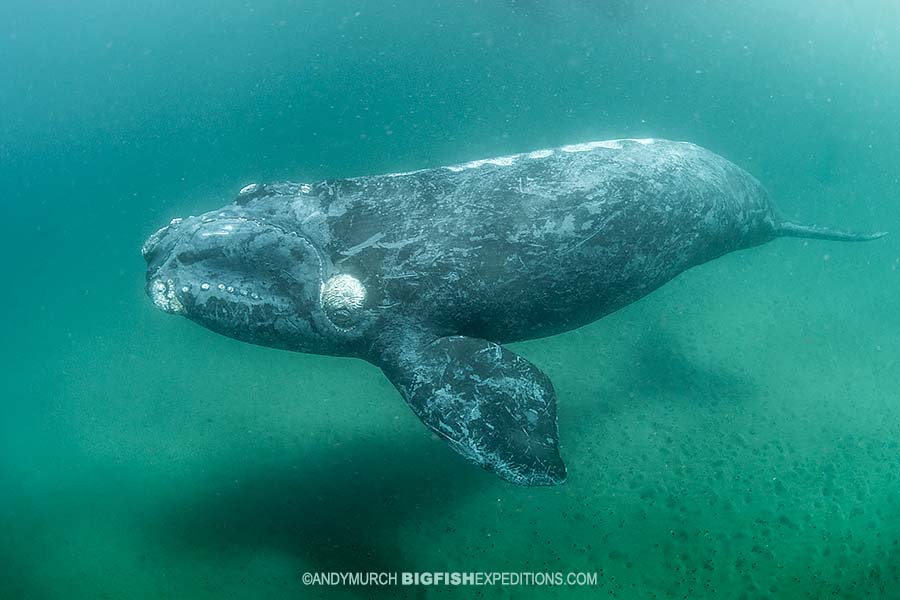 The smaller calves tired quickly after their intense bouts of playfulness. Fortunately, their mothers were always close by, ready to hoist them up on their backs so that they could rest at the water's surface.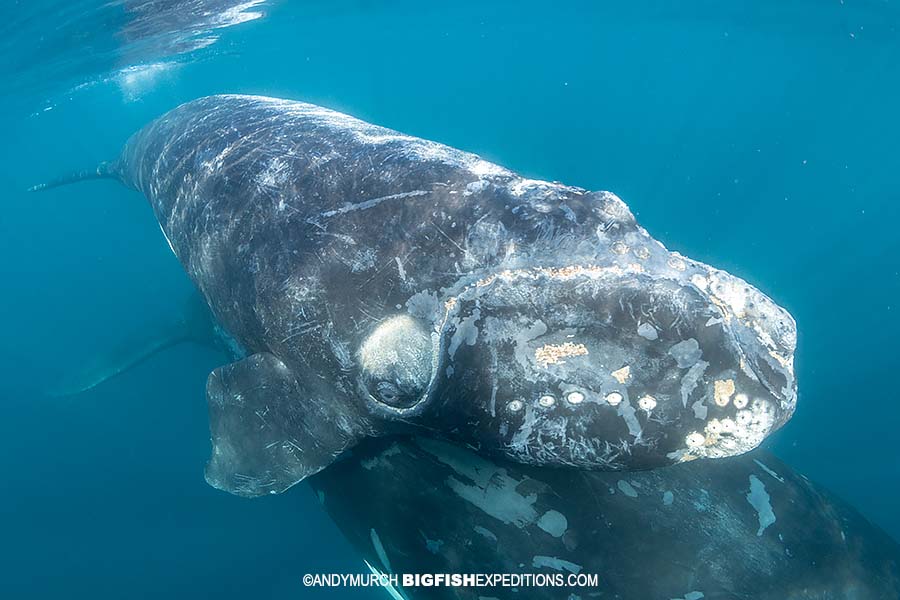 Some days we stayed out all day taking turns to jump in for underwater encounters. On other days we returned to shore by mid afternoon and then headed back out in time for sunset to capture topside images of the whales breaching in the orange glow of the setting sun.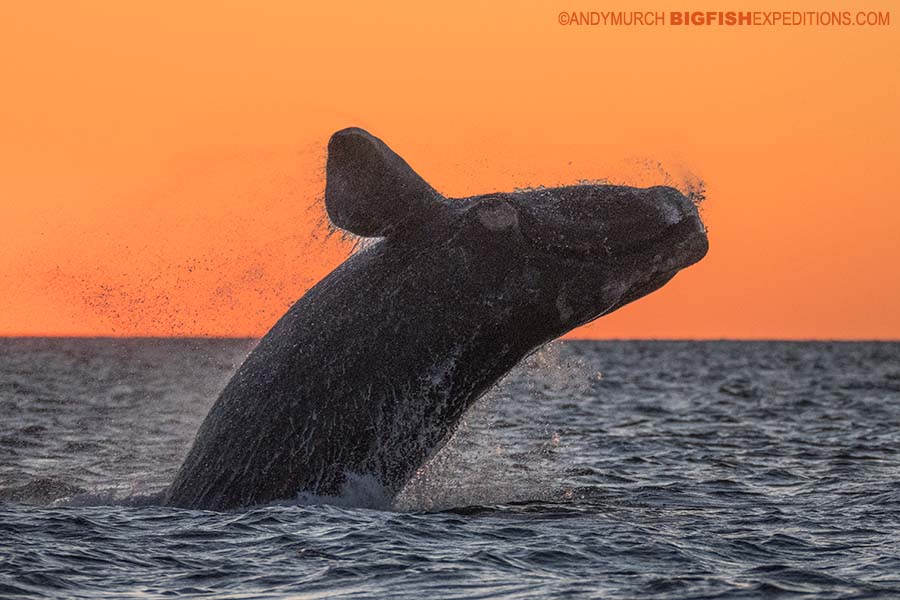 Each week we were lucky enough to stumble upon one or two white calves. Rather than albinos, these were basically blonde whales that slowly turn black and are indistinguishable from the other whales by the time they reach adulthood.
On our land days, Hector (the park ranger that was looking after us for the week) got special permission to take us right down to an elephant seal colony for a close up photoshoot with the largest pinnipeds in the world. It is hard to appreciate the enormity of these animals until you have sat a few meters from them and watched them lumbering around.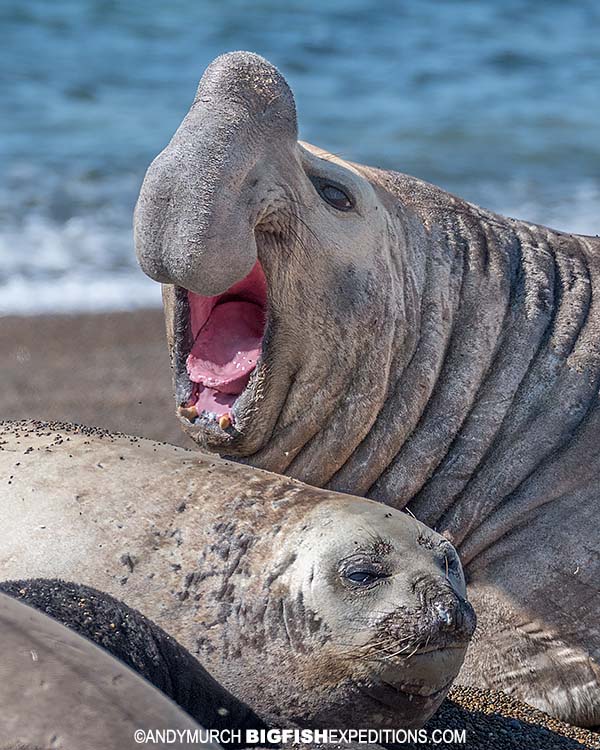 We also visited a huge magellanic penguin colony where we were able to shoot images within touching distance of thousands of mating pairs of penguins.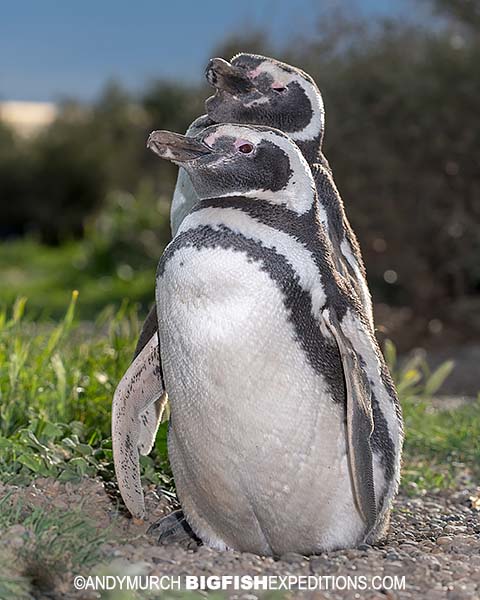 Interestingly, on the land tour, the highlight for some of our guests was the habituated hairy armadillos that wandered around Caleta Valdez, digging for grubs and generally going about their 'business'.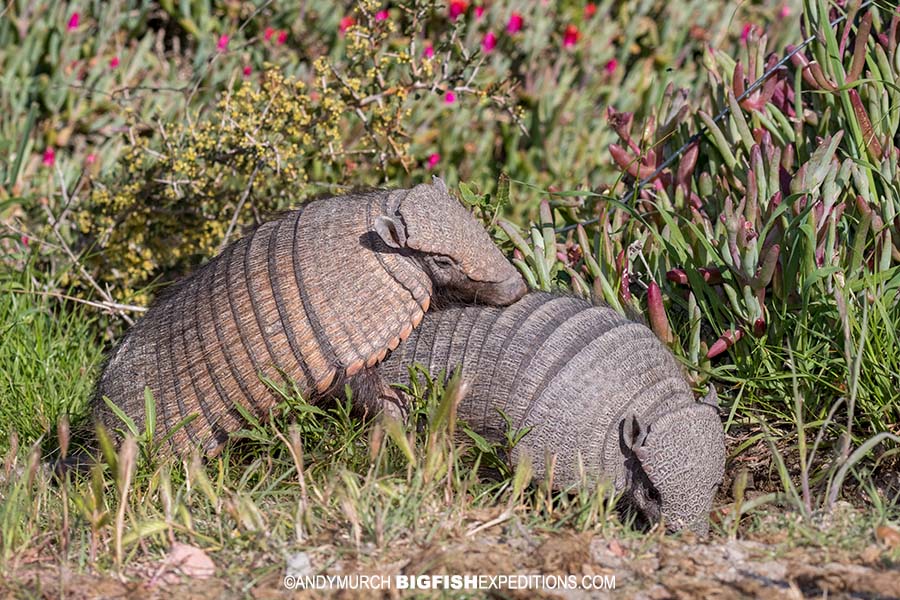 Every animal looks a little strange in Patagonia. As we drove around the peninsula we came across lots of maras – rabbit-like animals that are actually huge rodents – and hundreds of lanky guanacos; a camelid species similar to a llama but with much shorter hair.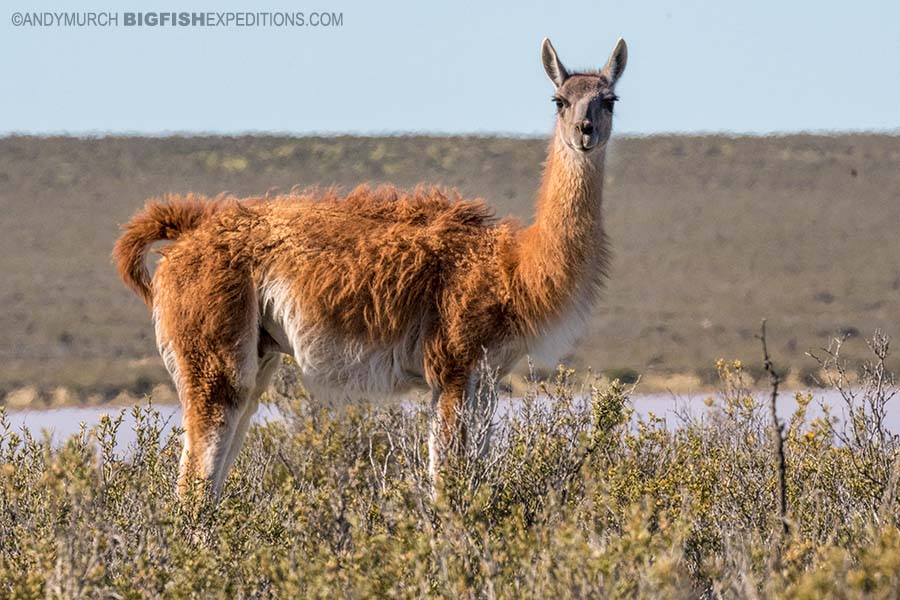 By the end of the trip, everyone had great images of southern right whales and many other endemic Patagonian species.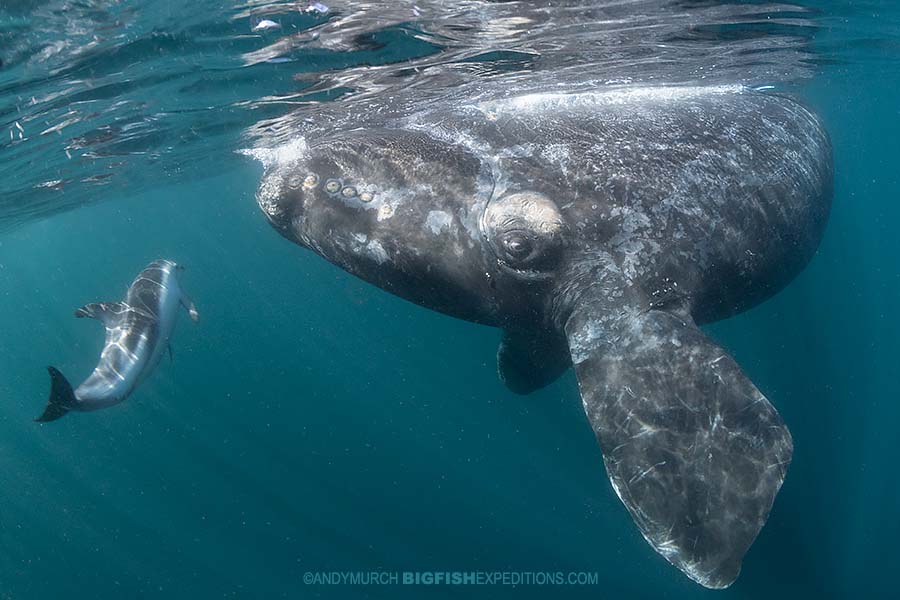 The Valdez Peninsula is essentially a desert and a particularly dry one. On some nights we walked out of the village of Puerto Pyramides where we were staying and hiked up to a bluff where there was very little light pollution in order to photograph the milky way in all its glory.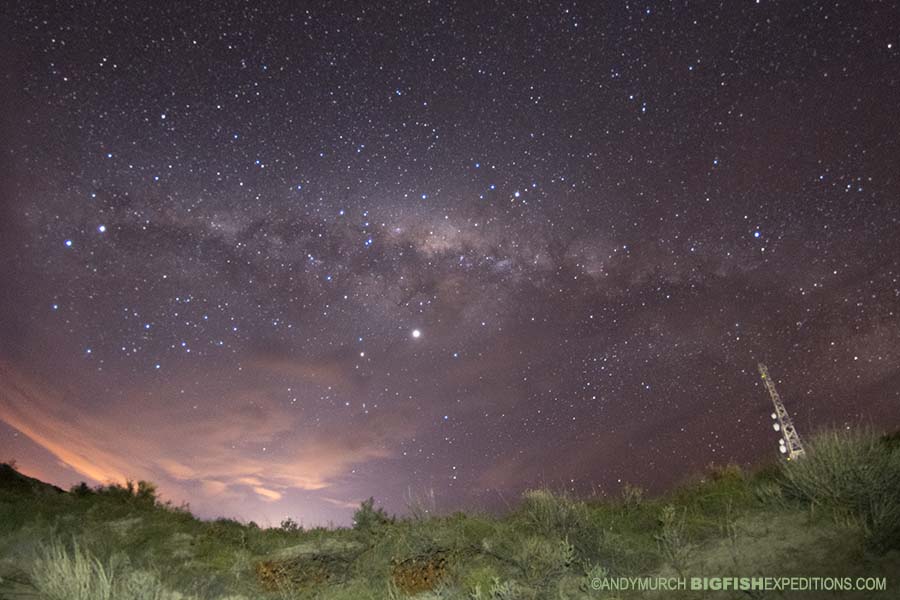 If this trip sounds too good to be true and you are considering joining us next year, bear in mind that there are some important prerequisites in order to join the trip. Because the underwater whale photography takes place under a special photographer's permit, all guests must have professional level cameras i.e. SLR cameras in full size underwater housings. The authorities also require guests to have 'photography credentials'. In other words, you do not need to be a professional photographer but you must have a website or dedicated webpage that showcases your images. If you can overcome those small hurdles, this is a trip that you will remember forever! Join our Southern Right Whale Photography Expedition