Tiger Beach delivers
From the beginning of our trip, we enjoyed good weather and sharky waters for our six days of diving with the Dolphin Dream liveaboard. Our first dive was a check out dive on Anchor Reef where we saw two loggerhead turtles and a couple of reef sharks. A few lonesome remoras also checked us out for a potential ride.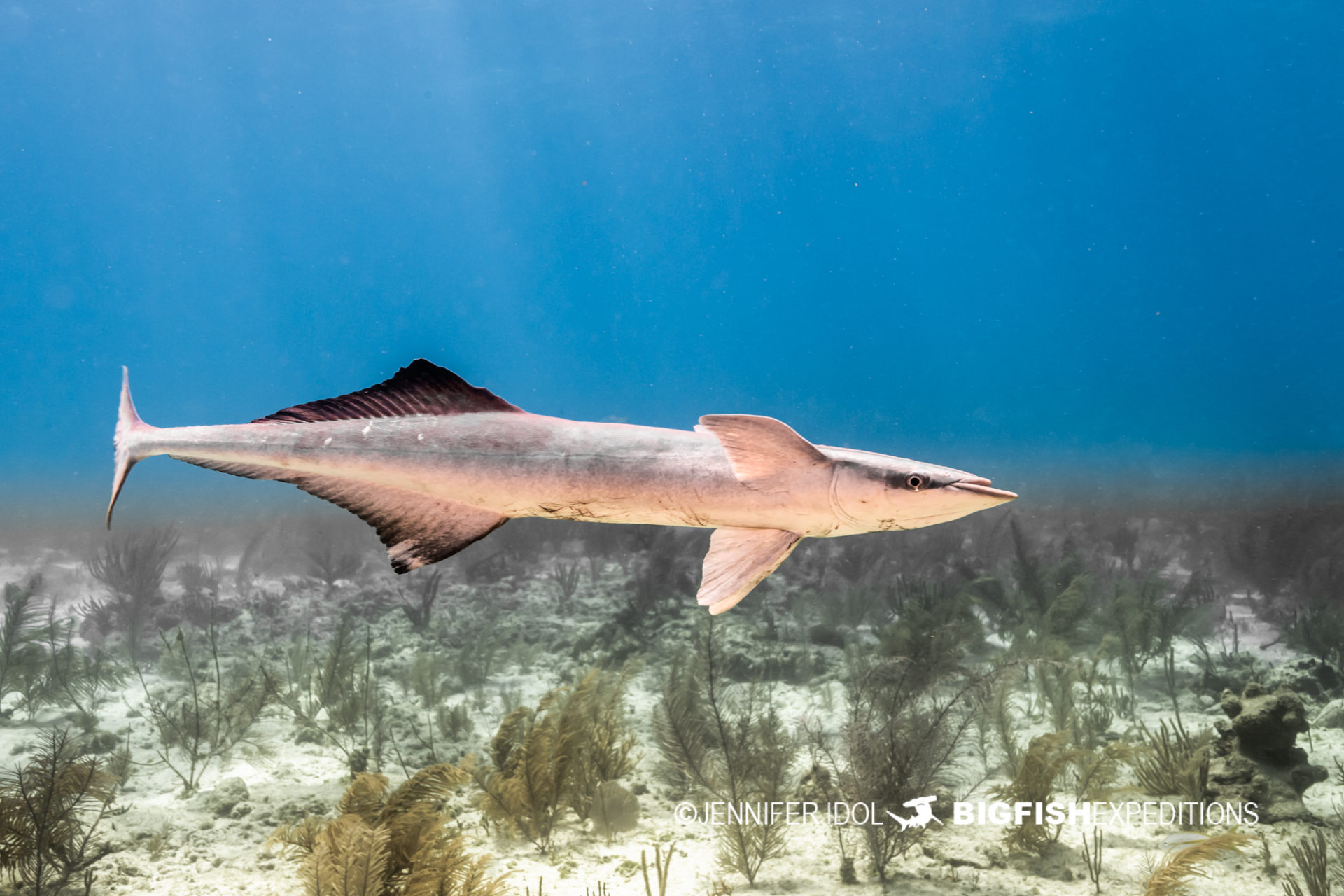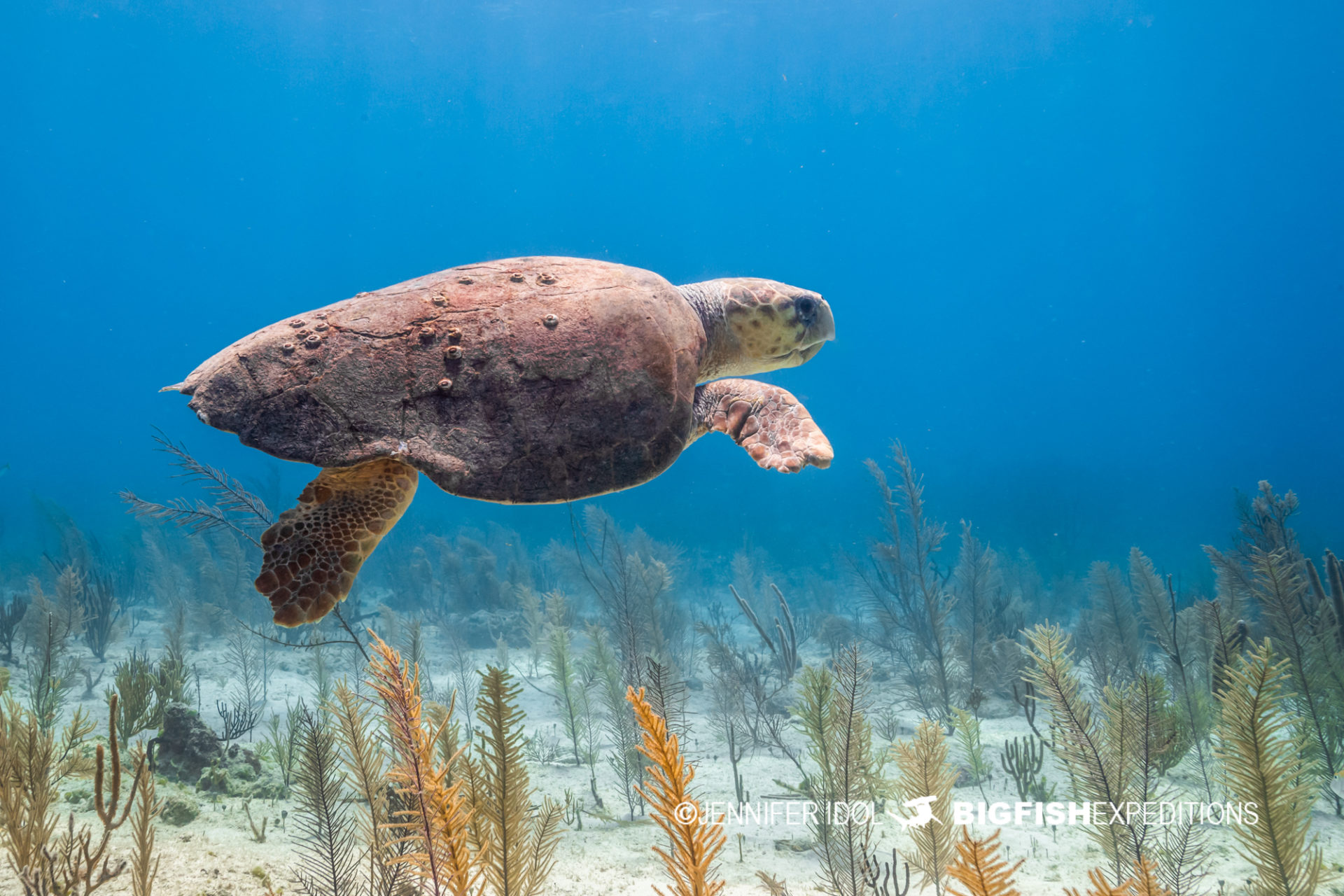 Tigers from Day 1
When we first jumped into the water, we saw three tiger sharks on our swim dive. The schedule allows for both swim dives and feeding dives to keep the sharks in the water. Both types of dives have their opportunities, including natural reef shots with a variety of sharks.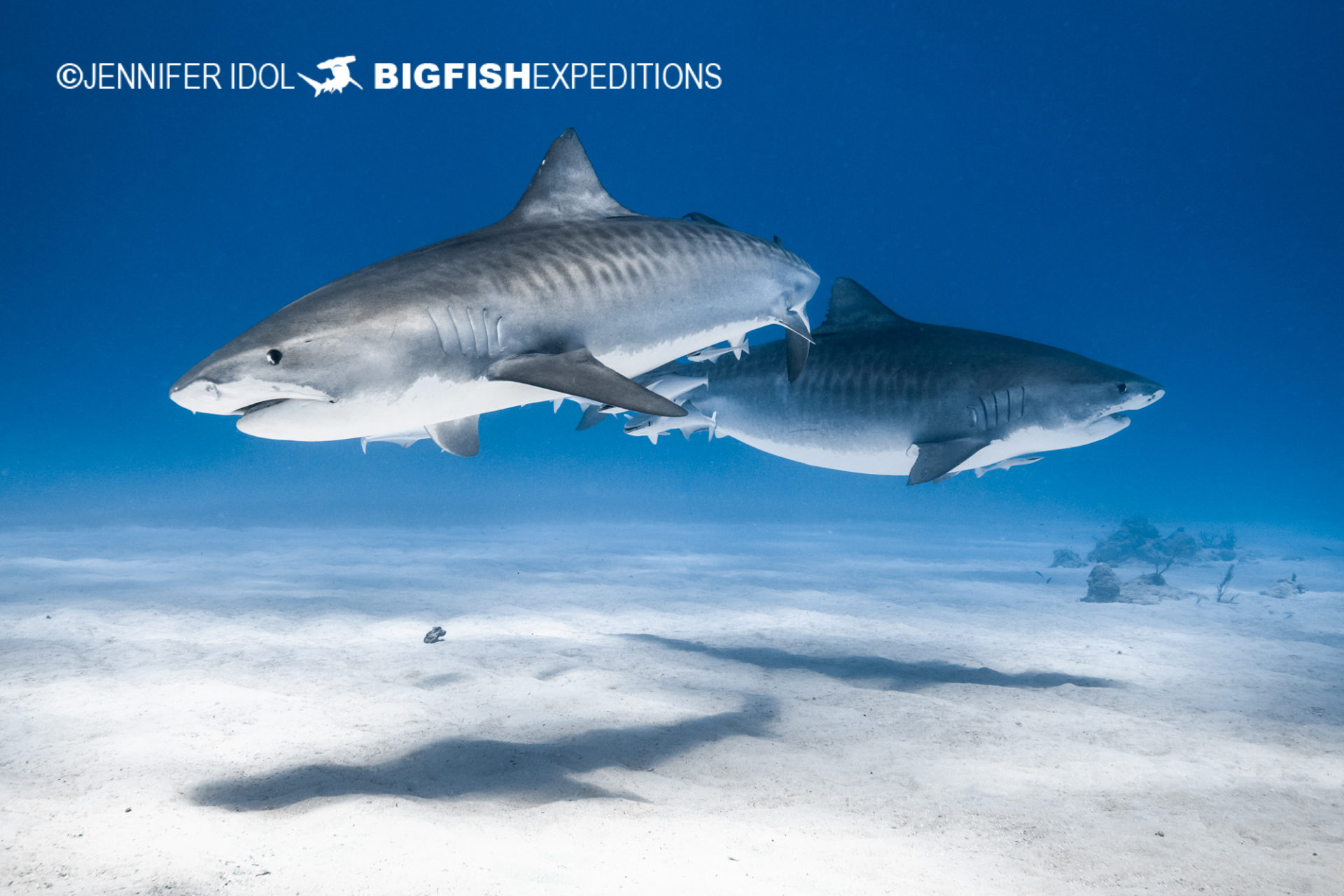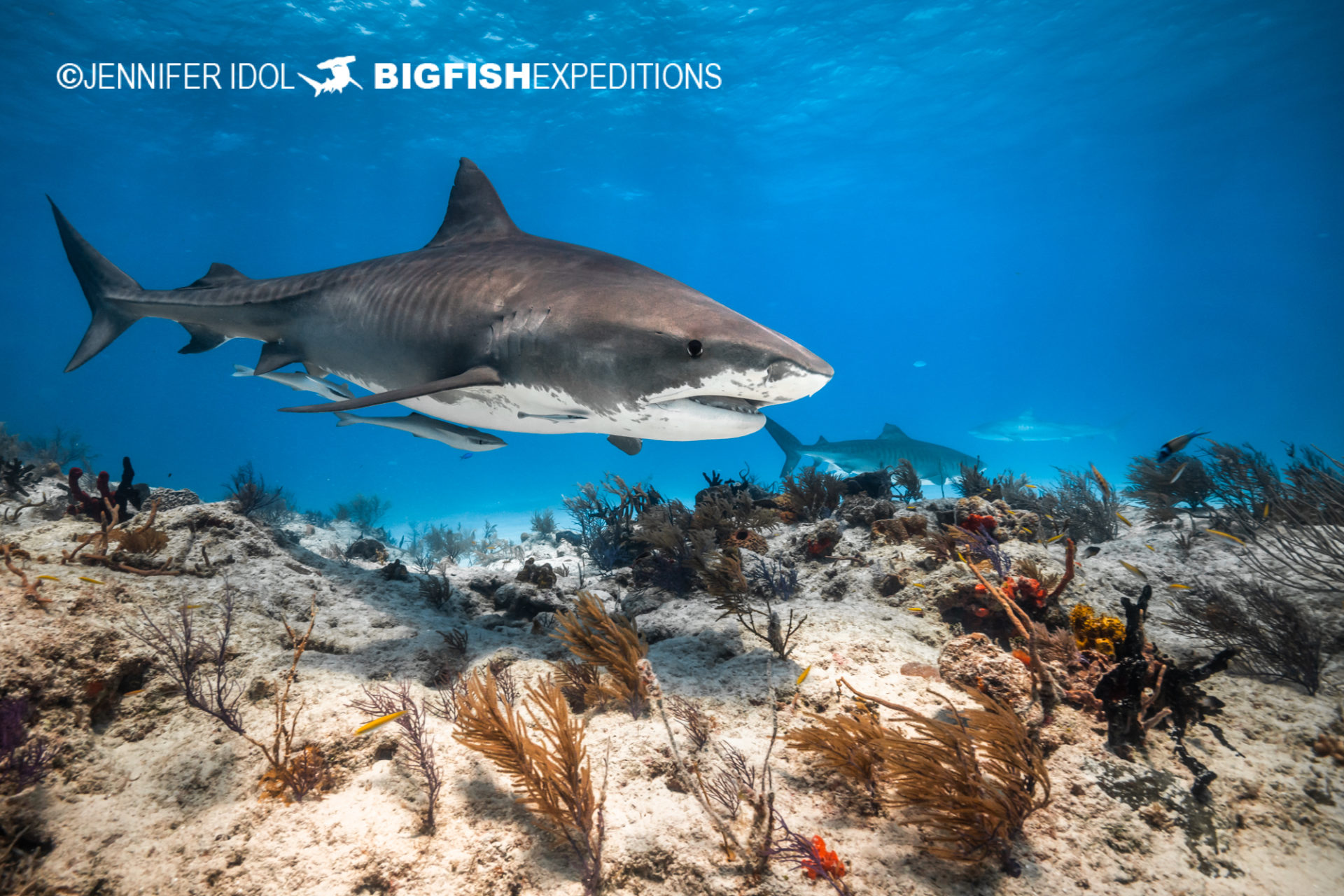 One day of lemon snaps
Although we like to do lemon snaps as often as possible, we were only able to do one day of lemon snaps due to weather conditions in the evening. However, guests loved the opportunity to try their hand at getting close to the sharks. One shark took a camera for a ride, but it was happily retrieved without any damage. We enjoyed a great evening with a beautiful sunset and numerous lemon sharks.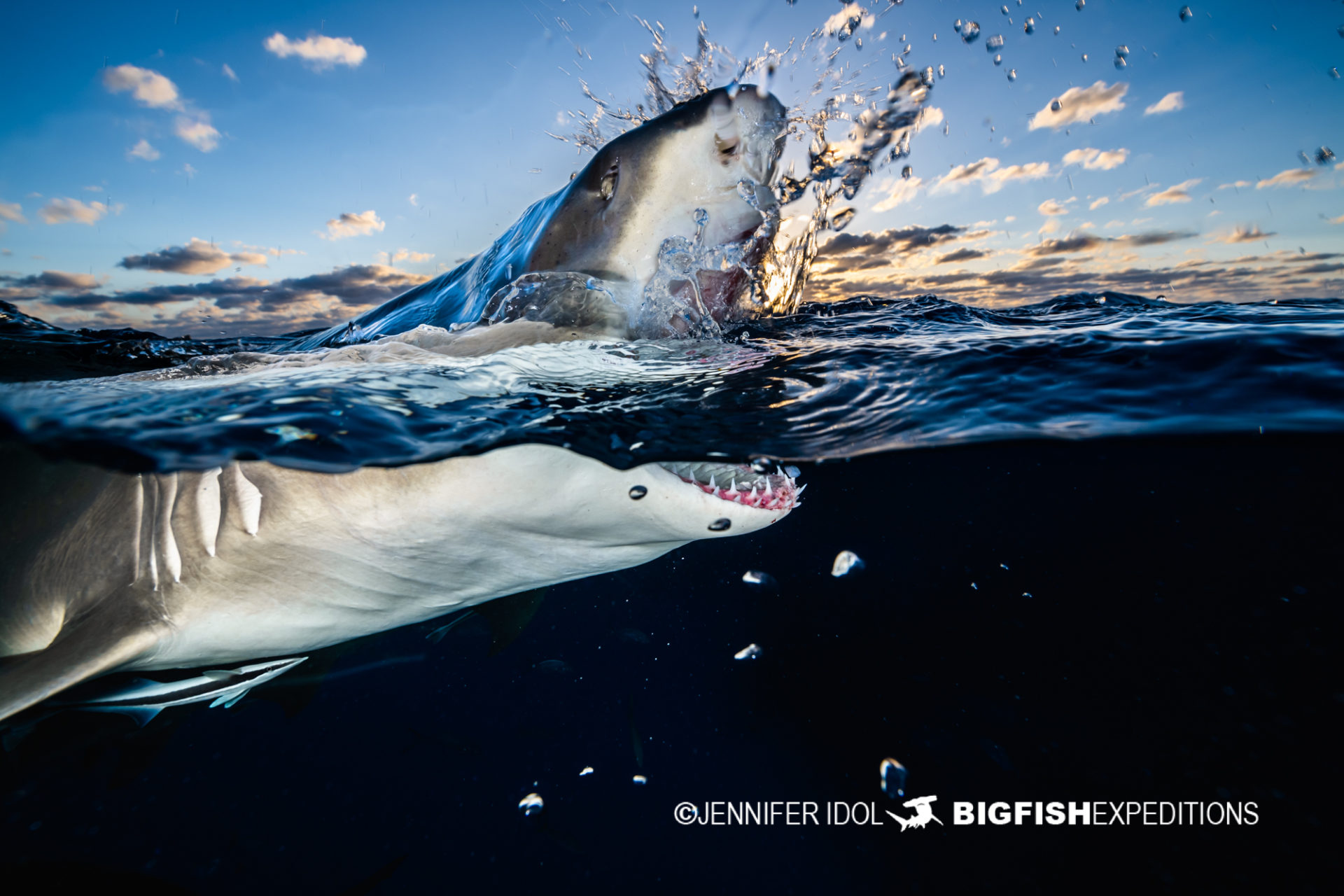 Up close and personal
Everyone was able to have ample opportunity to get up close to a tiger shark, with up to 11 sharks showing up on one of our feedings. The end of the dive allowed for continued encounters with the tiger sharks, including this head on look at a tiger shark. The tiger sharks are very good at avoiding collisions and always turn before the last moment.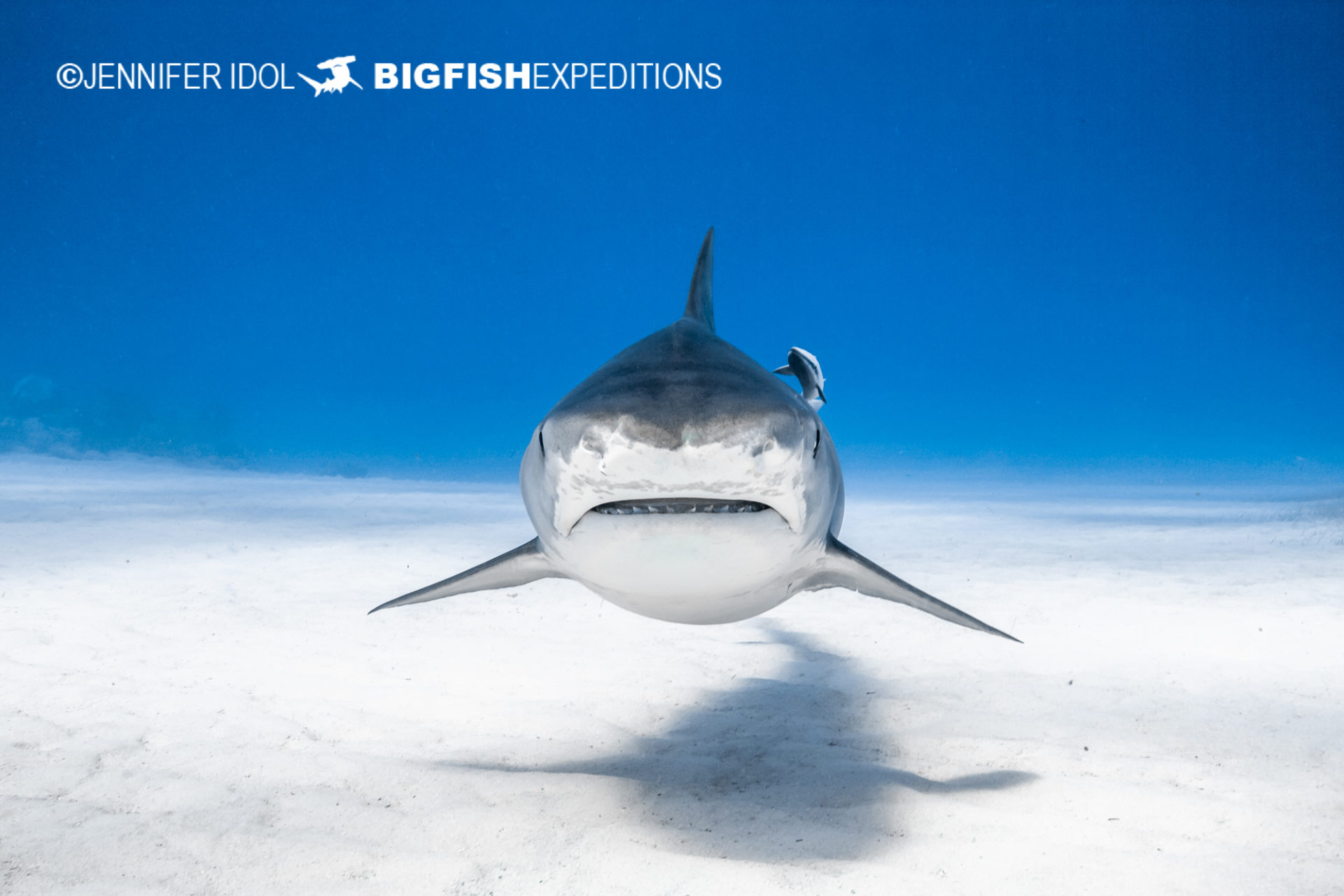 Other shark species
We encountered not only many tiger sharks but also saw reef sharks, nurse sharks, and lemon sharks. One guest briefly saw a small hammerhead on the surface. The reef sharks sped up in the evenings and followed us around the reefs. Nurse sharks are shy here and like to stay near the food crate on the boat but avoid divers as much as possible. The lemon sharks are my favorite with their evening siestas and opportunities for surface shots.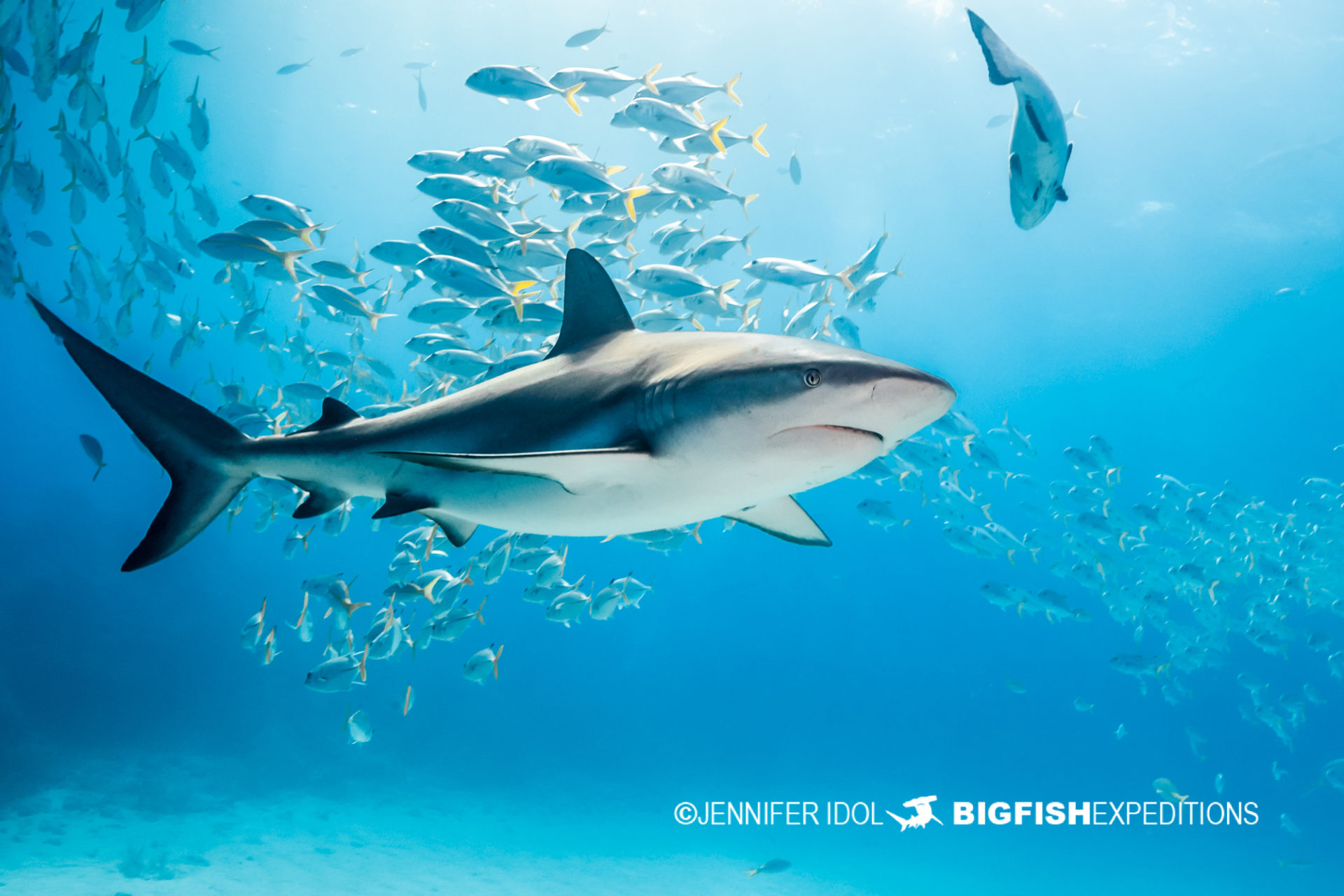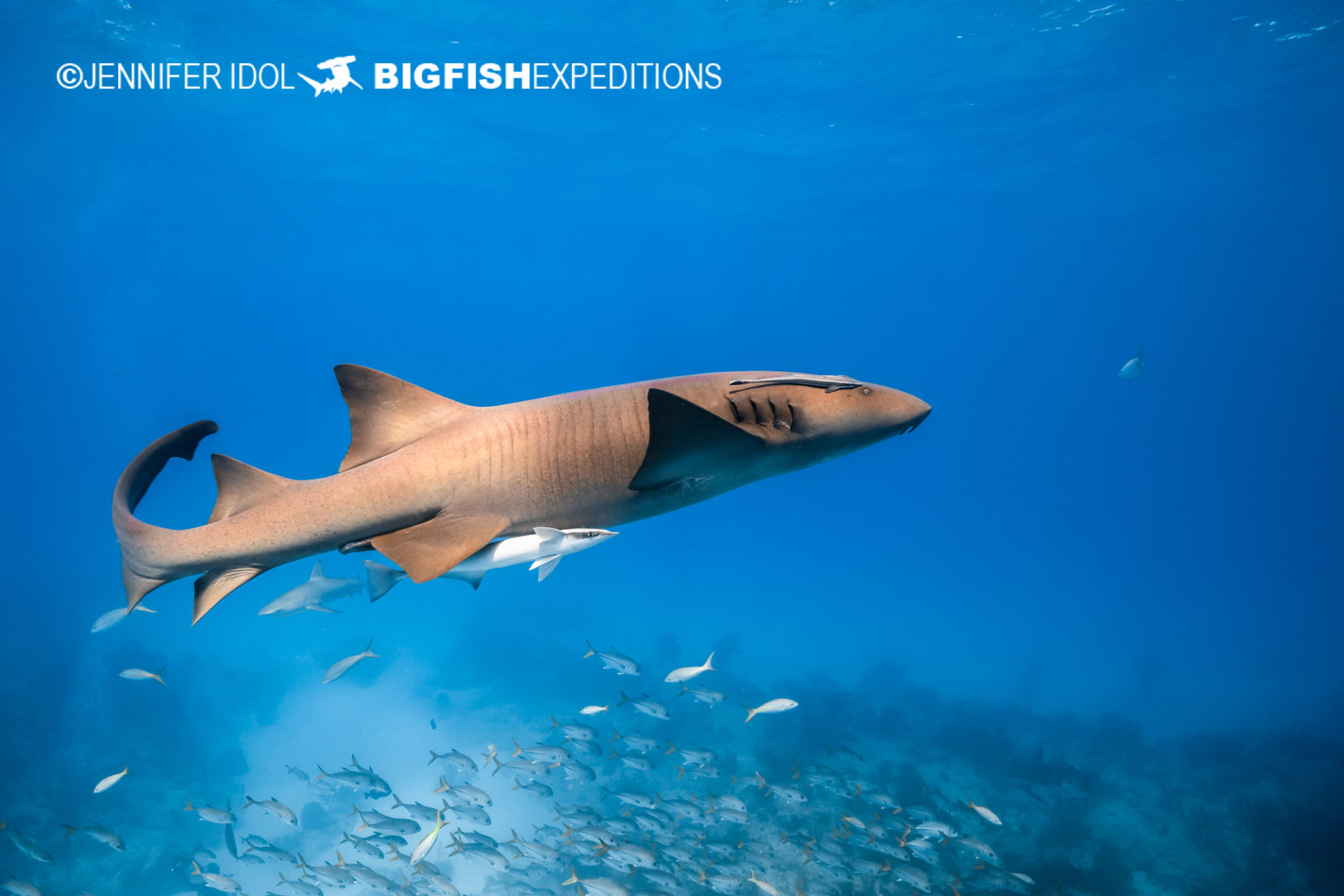 Shark feeds
The shark feeds are very controlled with only trained handlers following procedures for feeding the tiger sharks. The food keeps the sharks in the area. Because of this up close interaction, the handlers are able to identify each individual by their markings and assign them names.
From smallest to largest, we saw: Avery, Penelope (newly named shark this season), Kelly, new girl (unnamed), Cindy, Jitterbug, Stephanie, Kim, Natalie, Carrie, Simonetta, Emma, and Ali. The small new shark Penelope drew much excitement from us as she tried to figure out how these dives worked. She looked like a curious little lost pup and didn't bear the scars that identify the other sharks. Many of the sharks suffer hook injuries, slashed dorsal or pectoral fins, and scars along their backs.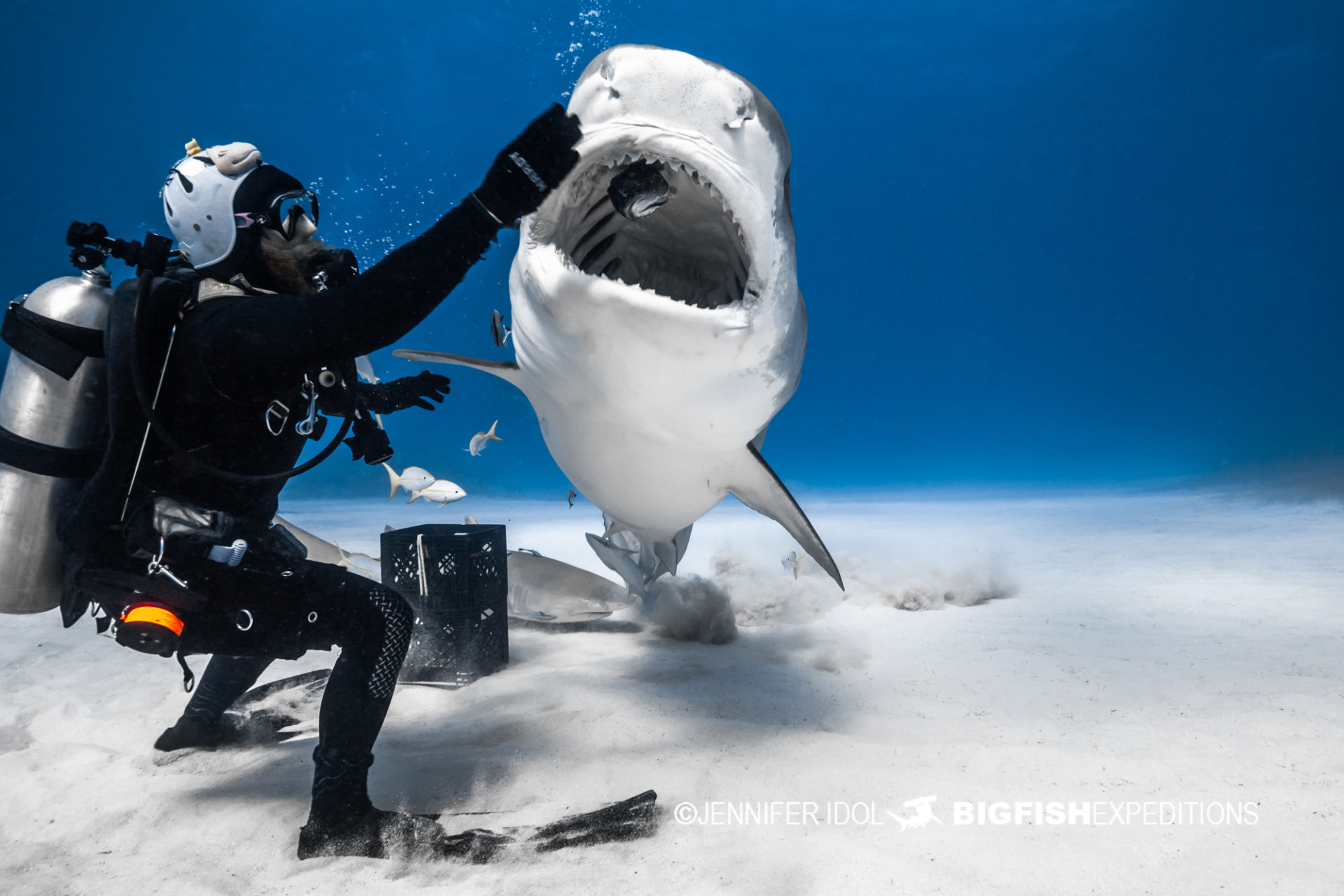 Color obsessed
Some of the photographers in the group took great joy in discovering new aspects of underwater photography. White balance took first stage by the end of the trip and left us hungry for the next opportunity to see this beautiful area. It was very nice to see the reefs recovering since Dorian. Some of the brain corals are showing signs of stress but the soft corals are in full display.